3% advance payment discount:

363,75 €

(Save

11,25 €

)
Versions which are in stock and immediately available (click here)
These items are in stock and are deliverable immediately:
*
incl. VAT, excl. shipping
Details
Product type
Office swivel chair
Dimensions


(1) Height: 93.5 - 106.5 cm
(2) Width: 48 cm (without armrests) / 66.5 - 71.5 cm (with armrests)
(3) Depth: 59.5 - 81 cm
(4) Seat height: 39 - 51 cm
(5) Seat depth: 40 cm

Material
Seat covers: Nova (100% polyester) or Torso Meda (95% polyester, 5% elastane)
Backrest: Netline, stretched and fixed (woven fabric 100% polyester)
Backrest frame and seat: Polyamide
Seat cushion: Polyurethane foam
Armrest fixings: Polyamide
Five star foot: Polyamide
Variants
Optionally available with lumbar support
Optionally available with height adjustable armrests
Available with hard castors for carpets or soft castors for hard floor surfaces
Covers
Nova



Torso Meda



Netweave Netline




Functions & Properties
Synchronising mechanism allows individual setting of back support strength
Optionally available with height adjustable lumbar support
Optionally available with height adjustable, swivel armrests to aid supporting the shoulder muscles
Height adjustable seat allows optimal ergonomic sitting position
Care
For cleaning the plastic surfaces always use a soft, damp cloth and a mild detergent.

Dust and fluff can be simply vaccuumed. For removing small soils use a soft, damp cloth and a mild detergent.
Professional cleaning should be undertaken with the chair fully assembled and using upholstery foam or with a professional cleaning machine
Certificates
Office Swivel Chair conforming to EN 1335
Seal of ergonomic approval
Blauer Engel certificate for low emmission upholstered furniture
Greenguard: Indoor Air Qualitiy Certified
Geca
Sustainability
MedaPal is:
94% recycable
contains 33% recycled material

Vitra comply with:
ISO 90001: 2008 (Quality management systems)
ISO 14001: 2004 (Environmental management systems)
Warranty
24 months
---
FAQ
?
Should the answers to your questions not be found here, our service team can be contacted Mo-Fr, 8am to 6pm via +49 (0)341 2222 88 22.
What is the difference between the Nova and Torso Meda covers?
Nova is a 100% woven polyester textile. Torso Meda is knitted from a combination of 95% polyester and 5% elastane. Knitted fabrics are more elastic and so allow for the covering of more complex areas. In the case of the MedaPal with Nova covers, a seam can be seen on the front of the cushion. The MedaPal with Torso Meda covers does not have this seam. From optical, quality and durability perspectives both materials are of an equally reliable high standard. Customers in Germany can request fabric samples ahead of a purchase.
How much weight can a Vitra Medapal support?
The MedaPal is tested up to a weight of 110 kg. When used by heavier individuals the process of wear and tear on the MedPal joints and connections accelerates. Aside from the weight of the user, wear and tear is also influenced by how the chair is used. When, for example, you regularly drop heavily into the chair or place undue weight on the armrests while getting up from the chair this can have a greater impact on the stability of the chair than the weight of one, more careful if heavier, user.
What is the lumbar support?
Through the curved form of the lower half of the backrest the MedaPal is exceptionally ergonomic; however, the optional height adjustable lumbar support allows for individual support.
---
Design Story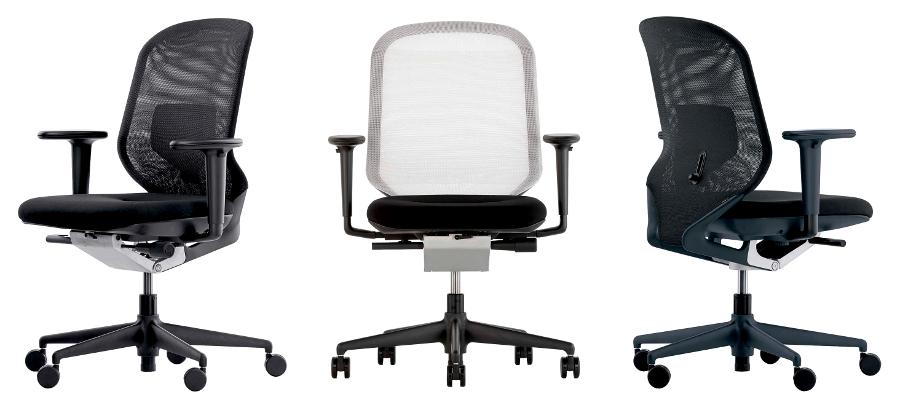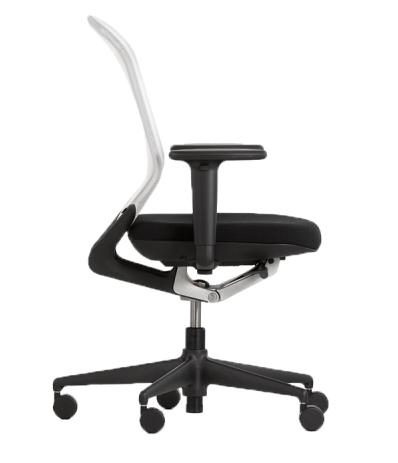 The Design
The MedaPal is and was the first ever office swivel chair to be awarded the Blauen Engel - a recognized German certification for products and services that meet specific environmental standards. Created in 2005 by Italian designer Alberto Meda for Vitra, the MedaPal was awarded the Blauen Engel in 2009 in the category "low emission upholstered furniture": which means that all materials employed have been tested for formaldehyde, solvents and plasticisers and have been found to be within safe limits. In addition the MedaPal has been awarded the Greenguard Indoor Air Quality Certificate. The Vitra MedaPal is however not just environmentally responsible, but also helps support a healthy work life. In addition to possessing a synchronising mechanism which allows for individual setting of the backrest tension, optional lumbar support and a height adjustable seat as standard, the MedaPal is also EN 1335 certified for its ergonomics. Consequently the MedaPal offers a chair that supports you and your environment in a neat, visually endearing, package.
Production
The MedaPal office swivel chair by Alberto Meda for Vitra is produced in Weil am Rhein, Baden-Württemberg. In terms of the production process Vitra place a particular emphasis on sustainability: a focus which also helped the MedaPal achieve its Blauen Engel certification. In addition to being composed of some 33% recycled material the MedaPal is is 94% recyclable. Seat shell, arm rest supports, frame and base of the MedaPal are crafted from fibreglass reinforced polyamide while the cushions are formed from CFC free polyurethane foam. Whereas the seat can be upholstered in either Nova or Torso Meda fabric, the backrest comes as standard in Netline (a netweave fabric). All Vitra MedaPal's come with a ten year guarantee.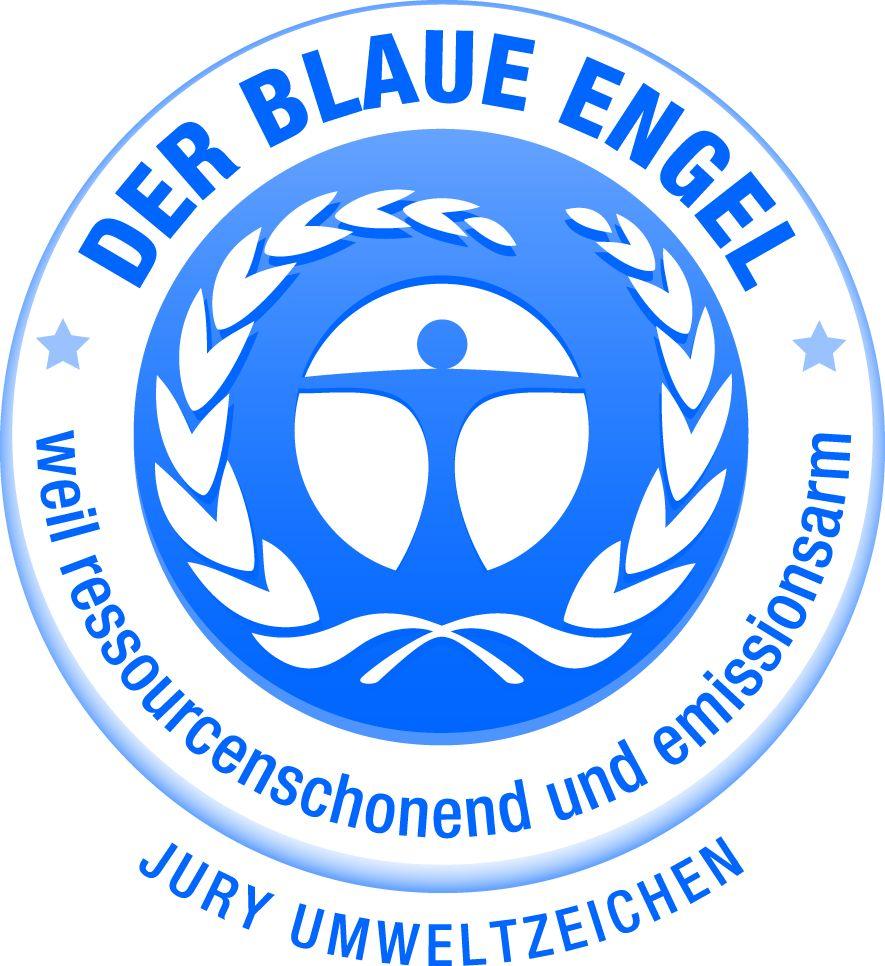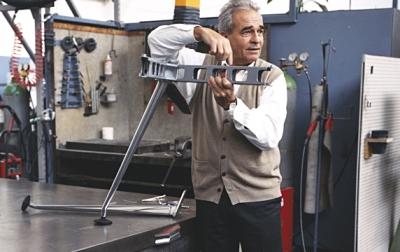 Designer
The Vitra MedaPal was designed by Alberto Meda. Born 1945 in Tremezzina, Italy, Alberto Meda was initially employed in the research laboratories at Kartell before establishing his own design studio. For Vitra Alberto Meda has created, in addition to the MedaPal, the Meda Chair, Meda Slim and Meda Conference. His most recent contribution to the story of ergonomic office seating is the chair Physix. Launched in 2013 Physix presents the latest standards in and understanding of active ergonomic seating in a product that is visually very reminiscent of the Charles and Ray Eames famous Aluminium Chair collection. The subjects of numerous exhibitions and recipient of numerous design awards, Alberto Meda lives in Milan and since 2003 has held a teaching post at Venice University.
Manufacturer
The MedaPal is manufactured by the Basel based contemporary furniture company Vitra. On a trip to America in 1953 Vitra founders Willi and Erika Fehlbaum spotted furniture designed by Charles and Ray Eames and decided to seek permission to produce the works themselves for the European market. A wish which was granted in 1957. Subsequently Vitra cooperated with Verner Panton on the development of his classic Panton Chair before entering the office furniture market in the 1970s. A period when the industry understood ergonomics. But not design. Something Vitra changed in 1976 when they presented the Vitramat by Wolfgang Deisig at the very first Orgatec trade fair in Cologne. Since then Vitra's commitment to high quality design with a well considered aesthetic has helped them become a market leader in the global office furniture industry. As perfectly demonstrated by the MedaPal.

More about 'medapal' in our blog
... It's a different generation of swivel chair but one that is formally compatible with its relatives. And for all in - or near - Germany, until the end of 2013 your local Vitra dealer is offering the chance to win a Physix: simply "test-drive" an example...
... As any one who has celebrated as many birthday's as us knows - there comes a point in every life where you're just not prepared to compromise on quality any more. Be it your car, your choice of airline, your hair cut. Or your office chair. When starting...
... (smow)blog: One of your better known products is the MedaPal chair, what was the background to the chair, where did the idea come from? Alberto Meda: The idea was an evolution of the previous chair designs with a different kinematic system within the ... And so we made first the MedaPro and then the MedaPal. The MedaPal is more economic because the seat does not move, but you still have a lot of comfort and the lumber support is very good and I...
... The judges were praised not only Michael's concept but also the excellent photo re-working and the wonderful little story that rounded the entry. Congratulations Michael and hopefully in January you can donate your torture chair to some museum or chamber ... Places 2 and 3 went to Patrick and Florian #68 and KraenkVisuell #56 who win a €75 and €50 (smow)gift voucher, respectively. In both cases the judges were won over by both the concept and the...
... With the Greenguard Indoor Air Quality Certificate, the MedaPal has been tested for the emissions from the materials and certified as being within safe limits of, for example, aldehyde and volatile organic compound emissions; meaning your chair will not ... The Greeguard Certificate can be found here. In addition the MedaPal is 94% recyclable, and so when it's active life is at an end it will not unnecessarily contribute to the growing waste problem...
'medapal'-posts