An Eames table for any occasion
The table designs by Ray and Charles Eames often correspond to complementing Eames chairs or refer to elements in other designs: the Eames Coffee Table, for example, with its braced wooden legs reminds us of the base of the DSW Plastic Chair. The simple contract table with a universally applicable base and choice of table tops can be used as an all-purpose table in restaurants, at home or in the office, while the couch table CTM and the corresponding chair LCM with their unique contrast of moulded plywood and steel tube proving to be a particularly elegant ensemble in any living room or lobby.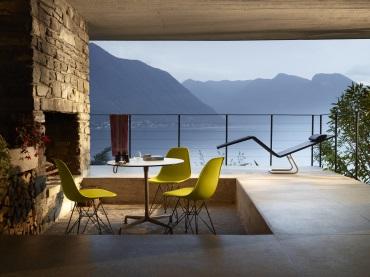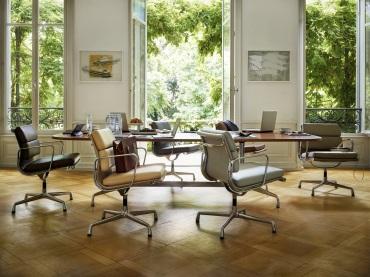 The Segmented Table - a work and conference table family by Ray and Charles Eames
The Vitra Segmented Tables are the perfect complement to the Aluminium Chairs, Soft Pad Chairs and the Lobby Chairs. The modular base design of the segmented tables allows the use of different sized table tops - and thus number of chairs. Whether a board room, meeting or workplace, the segmented table, whether in the boat form as small, medium and large, or with an angular table top, the Eames Segmented Tables cover all the requirements of an contemporary work environment.