The ES 105 & ES 108 Lobby Chairs were originally designed for the lobby at the Rockefeller Center in New York. In subsequent years various versions were produced, but they all have one thing in common: Outstanding comfort.
Swivel chairs for conference rooms and visitors
Polyurethane foam cushioning
Base from chrome-plated, die-cast aluminium
4-star foot with glides
Fixed height
Leather covers available in a range of colours
ES 105 is lower and has a wider seat than ES 108
Colours & Material Lobby Chair ES 105 / ES 108
Description
Dimensions Lobby Chair ES 105 / ES 108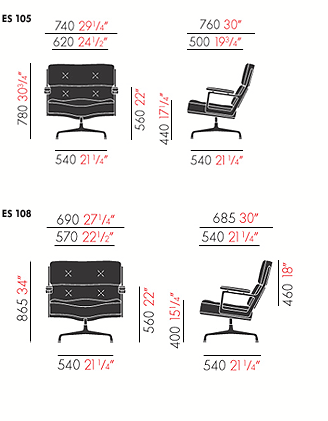 More about 'ES 105', 'ES 108' in our blog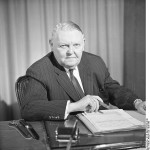 ... As many of you know we don't do trends. Never have. Never will. But others do. And back in 1964 the trend in West Germany was leather furniture. At least according to Der Spiegel. In "Haut und Haare", a delightful article, that admittedly probably...
'ES 105', 'ES 108'-posts
You may also like these articles: