3% advance payment discount*:

129,01 €

(Save

3,99 €

)
The Kartell Maui chair by Vico Magistretti is a master of versatility, being suitable as it is for both living areas as well as congress or conference halls. As a general-purpose stackable chair that can also be connected to rows of chairs, the Maui chair by Kartell is particularly suitable for large-scale events.
Product type
Multi-purpose chair
Dimensions
Height: 77 cm
Width: 55/58 cm
Depth: 52 cm
Seat height: 45 cm
Material
Frame: chrome plated steel tube
Seat and armrests: batch-dyed polypropylene
Colours



Variants
Optionally available with or without armrests
360° Video
Care
For cleaning a damp cloth and a mild detergent are recommended
Sustainability
UNI EN ISO 14001
Warranty
24 months
Product datasheet
Please click on picture for detailed information (ca. 0,1 MB).

Product presentation
The Maui chair by Vico Magistretti is a solid multi-purpose chair by its versatility. The one piece shell forms both seat and backrest and is made of polypropylene, the frame is made of chrome plated tubular steel. Its specially conceived design makes it possible to stack the Maui chairs thus making them particularly well suited for large conference rooms and other public halls. Rows of Maui chairs can be connected in an unlimited number via a rear-mounted hook thus allowing for secure and stable seating configurations for any number of users. In addition to event uses the Maui chair by Kartell is also a functional and versatile seating object in domestic locations as well as in public buildings and other public areas such as offices, laboratories, waiting rooms, lounges, cafes and restaurants. The Kartell Maui chairs are available with or without armrests and with an optional writing shelf for note taking. As an internationally active manufacturer with over five decades experience in furniture production, Kartell cooperate with numerous renowned international designers for their portfolio of contemporary designer furniture: the result is a collection of objects which radiate a sense of character and functionality.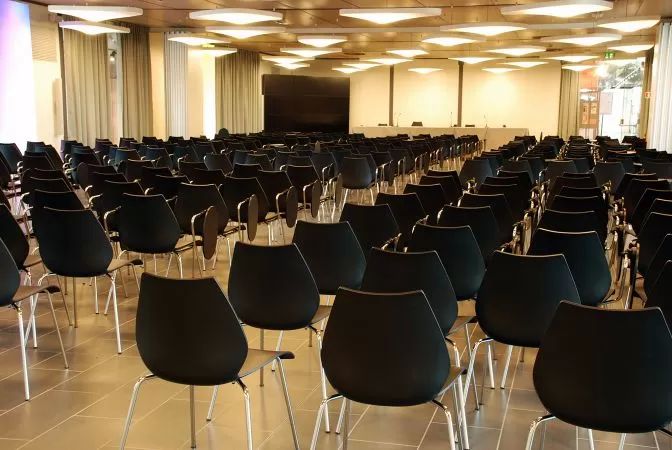 You may also like these articles