The clear, straightforward lines of Nelson Bench reflect George Nelson's architectural background.
Bench
Low bench made of wooden slats in ash with a natural finish.
Black lacquer base also made of ash.
Vitra Nelson Bench is available in 2 sizes
Description
This bench's clear, straightforward lines reflect Nelson's architectural background. Like many design classics it can be used flexibly as either a bench or an occasional table.
Dimensions Nelson Bench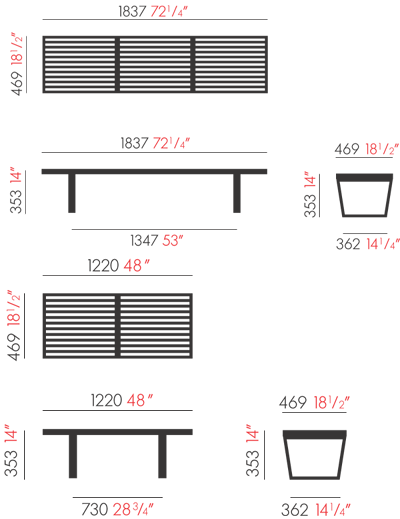 More about 'Nelson Bench' in our blog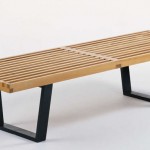 ... The Coconut Chair is by George Mulhauser. The Marshmallow Sofa is by Irving Harper. The Nelson Bench is by..... George Nelson. That George Nelson didn't design all of his furniture is and was no secret. But then George Nelson was never really a designer ... However certain objects, including the aforementioned Nelson Bench, the Extension Coffee Table and Coffee Table 4662 do, thankfully, appear to be the work of George Nelson. An indication that...
'Nelson Bench'-posts
You may also like these articles: