3% advance payment discount:

7.716,35 €

(Save

238,65 €

)
Versions which are in stock and immediately available (click here)
These items are in stock and are deliverable immediately:
The Cassina LC2 sofa is part of a group of avant-garde furniture realised by Le Corbusier in collaboration with the designer Charlotte Perriand and his cousin Pierre Jeanneret for the 1927 Paris Autumn Salon. As with the other members of the LC collection the LC 2 sofa plays with different materials and with the ratio of lightness, monumentality and aesthetics which results from the strict, function-oriented appraisal of the subject.
More about 'LC2' in our blog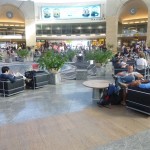 ...A shopping oasis strewn with the cheapest Le Corbusier LC2 copies we believe we have ever seen...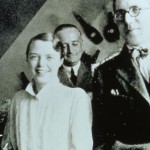 ...Among the most famous of these collaborations are the from Cassina produced LC4 Chaise Longue, LC2 Armchair and LC7 Swivel Chair which Le Corbusier, Pierre Jeanneret and Charlotte Perriand originally created for their "Maison la Roche" in Paris...
You may also like these articles