FNP by Axel Kufus is a universal shelving system you can arrange to suit your requirements.
Shelving system
Shelves and sides from MDF, Bicolor or FU (birch plywood)
Material: MDF 16mm thick, FU 15 mm
Rails in aluminium
Available in range of colours
No tools needed for assembly
Delivered with 3 sides and 12 shelves
2003, Interior innovation award Cologne, category classic inNovation; 2000, md shortlisted, the best of 2000
Dimensions: h223 x w140 x t34 cm
More about 'FNP', 'FNP 3' in our blog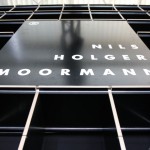 ... Our contribution was assisting with the construction of the ca. 3.5 x 5 metre FNP unit that was to form the backwall of the stand. The principle problem for Moormann however was not the stand construction itself, but rather the somewhat late confirmation as ... No easy task 5 meters above ground level and after several hours climbing ladders, moving scaffolding and assembling a 17 square meter shelving unit. But is the effort all worth it? For Nils...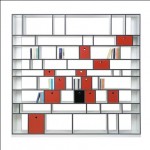 ... Back in June we started a campaign to encourage election officials to improve the furnishing of their polling stations. We can't claim a great deal of success, or indeed any, but we remain committed to the cause and so will be using Sundays General Election...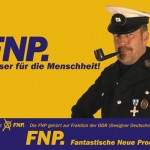 ... With their, almost, limitless configuration possibilities and wide range of functional additions both FNP and Egal by Axel Kufus for Moormann offer just what we need in these troubled and uncertain times. More Storage Space, More Order, More Shelving. ...
'FNP', 'FNP 3'-posts