PROJECT SPECIFIC CONSULTING, PLANNING AND REALISATION
Helping you develop individually customised solutions
YOUR PROJECT PARTNER SMOW
Tailored proposals
Project planning with smow means assisting you develop your furnishing concept while always taking into account both the respective industry specific requirements and your personal wishes. For smow, planning does not consist solely of consulting and placing orders, much more, we are there for you at all stages in a project's development, right through to delivery and professional installation;  not least because for smow mutual trust forms the basis of any successful cooperation.
Design, planning and visualisation
The challenge of interior design is to compose a plan which is perfectly tailored to the client's individual requirements and wishes. Therefore at smow we work with you, together we clarify the question of how your rooms and areas can be optimally used, divided and designed, and offer you professional visualisation as the basis for decision-making.
Colour, Light, Acoustic
In addition to assisting with the selection of colours and textiles, we also optimise the acoustic environment as part of our professional office planning service. Through recording the current acoustic situation of your space we can create a more pleasant atmosphere in your rooms through a combination of high-quality materials, precise technology and our personal commitment to sustainability and design. The aim of our planning is always to create an interior that is pleasant and appealing to the senses of sight, touch and hearing. Part of this approach is also a professional lighting design which takes into account functional, creative and emotional aspects.
Delivery, Installation and After-Sales-Service
Part of any professional interior service is punctual delivery and professional assembly on site. We can not only reliably handle large projects with our assembly partners, but for smow the cooperation does not end after installation, rather we are always happy to answer any questions you may have about your new furniture or to order spare parts and accessories if required.
Benefit from the planning knowledge of our furnishing consultants in 10 German cities
Whether personally on site, by phone or by e-mail - we offer support throughout Germany with tailor-made proposals. Simply share your ideas with our planning department! Depending on the project, the realisation will then carried out by our architects or interior designers in a smow showroom or via the smow online shop.
TIPPS AND TRENDS FOR INTERIOR PLANNING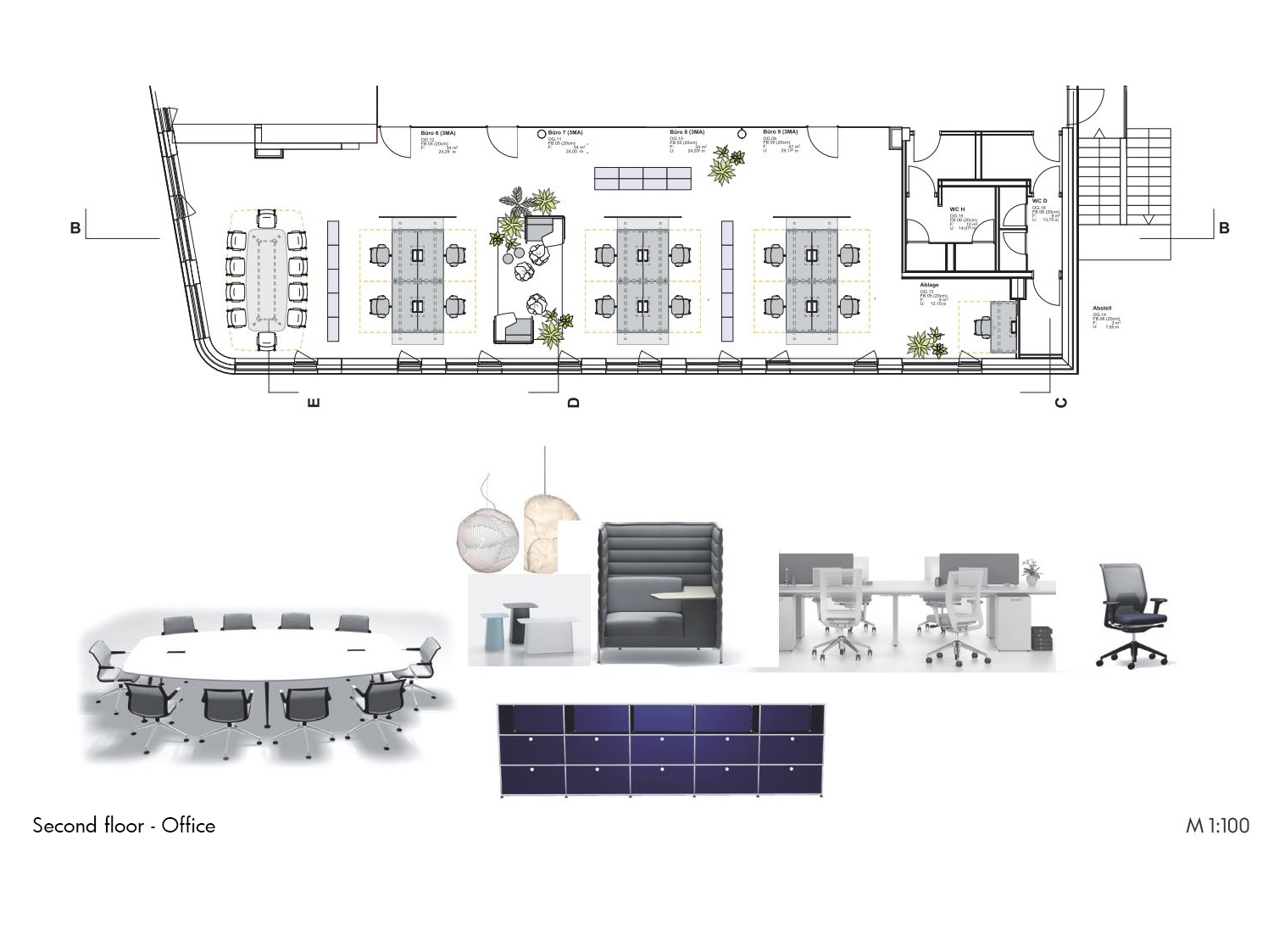 BESPOKE OFFICE PLANNING
We will be happy to assist you in planning your office or shop. smow offers a holistic concept for designing individual work environments. In addition to the selection of the most appropriate office workstations or conference room furniture and the design of reception areas, the smow service also includes professional acoustics and light planning.