The biggest disappointment at Maison et Objet Autumn 2018 was that Announcement Lady wasn't broadcasting across the halls, and so this year there was no continual "Mesdames, Messieurs", and so we had no continual Sash soundtrack to carry us though our visit.
We just hope Announcement Lady's absence wasn't on account of us, we hope she didn't quit because she felt we were mocking her, being cheeky, or otherwise making fun of her. We weren't. It was genuinely one of our highlights at Maison et Objet Autumn 2017. One of the reasons we went back.
Fortunately, and as much as we missed her, there were a few other highlights to distract us in Paris this September.
And so with a hearty Encore une fois for auld lang syne, a Maison et Objet Autumn 2018 High Four!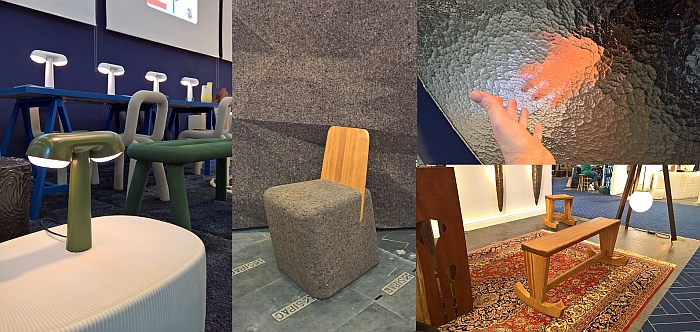 Paris Design Week is largely about brand in-store and similar PR driven presentations. An extension if you will of Maison et Objet into the city, and thus predictably prosaic.
Largely.
Not exclusively.
Throughout the city there are/were stimulating and challenging presentations to be found and interesting designers and manufacturers to be discovered and enjoyed.
Among the new discoveries we made at Paris Design Week 2017 was Paris based studio woodmade.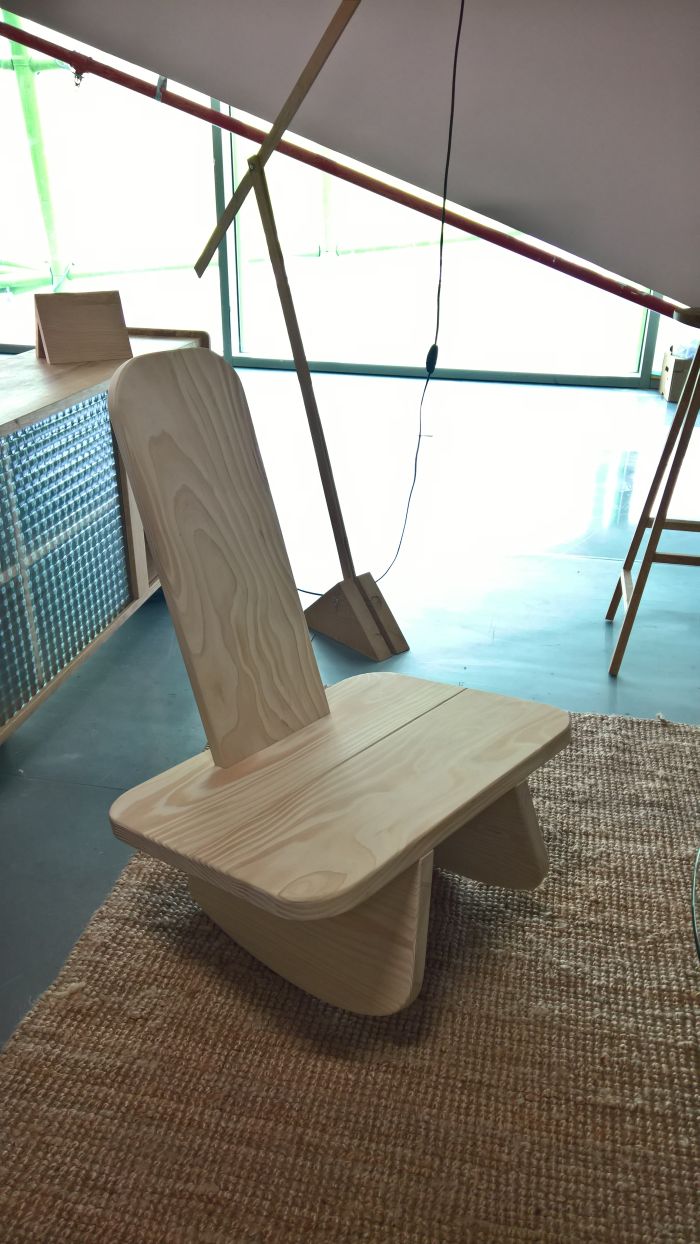 If Milan marks the start of summer, Paris marks the end: the gentle warmth of the Lombarden sun and the fresh alpine breeze blowing over the Saloni ceding as it invariably does, nay must, to the brisk crispness of Maison et Objet.
C'est la vie!
The September 2017 edition of Maison et Objet was a disconcerting mix of baroque revival and picturesque, fantasy, Scandinavian, as if late 1980s Philippe Starck discovered hygge.
And over large stretches Maison et Objet 2017 is/was just as terrifying as that sounds. Our only consolation being the certainty that those responsible are but blindly chasing the shadow of a fashion, 'tis but a trend, and trends always, but always, fade.
Fortunately some objects on show arose from more honest origins. As ever we didn't see everything, apologies to all we missed, but here our Maison et Objet Autumn 2017 High 4!! And some poppy, late '90s dance…