Design classics and interior consulting from smow Nuremberg
Visit our store in the Sebalder Altstadt!
Mon-Fri 10:30 am - 7 pm
Sat 11 am - 5 pm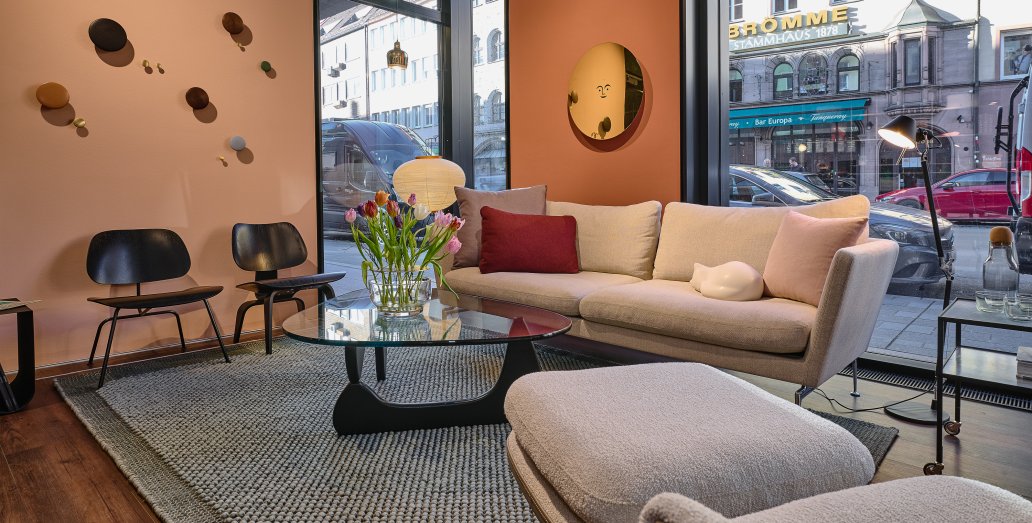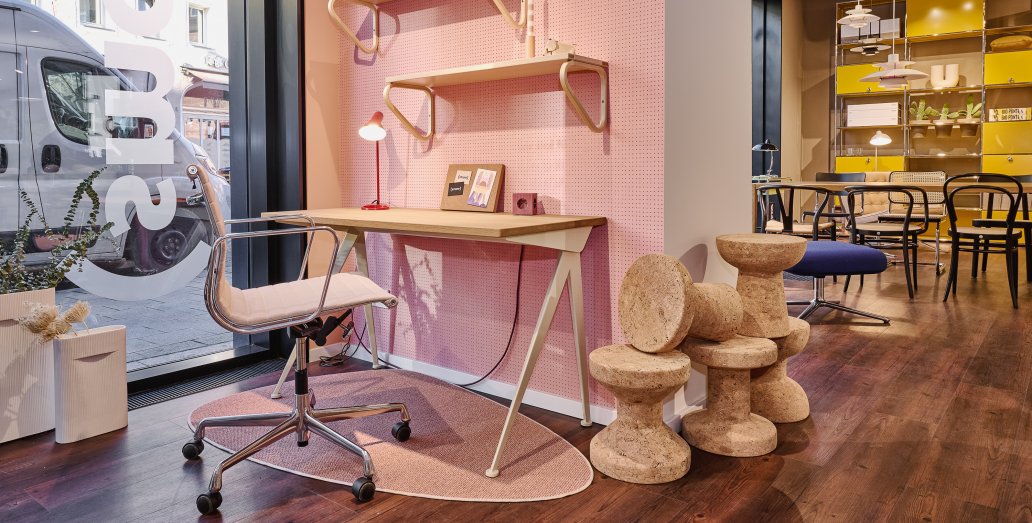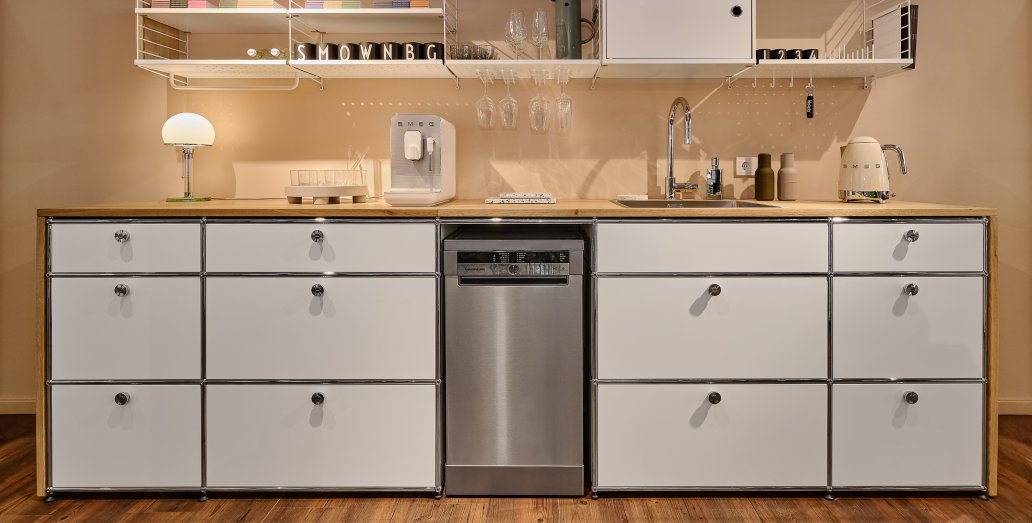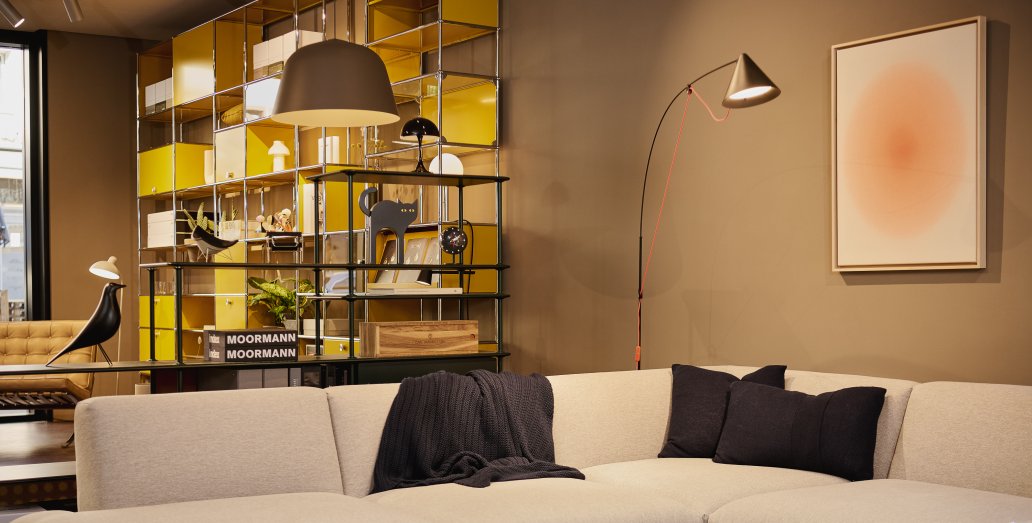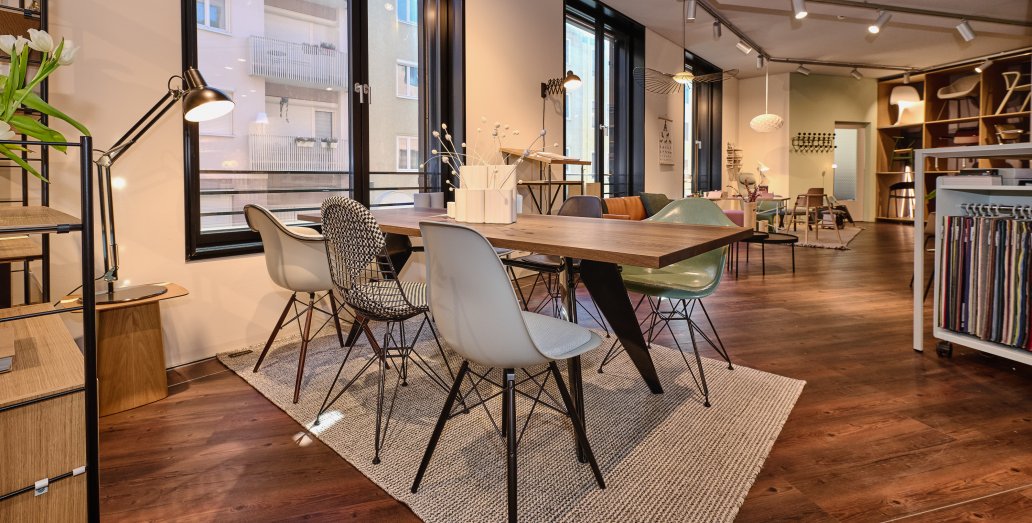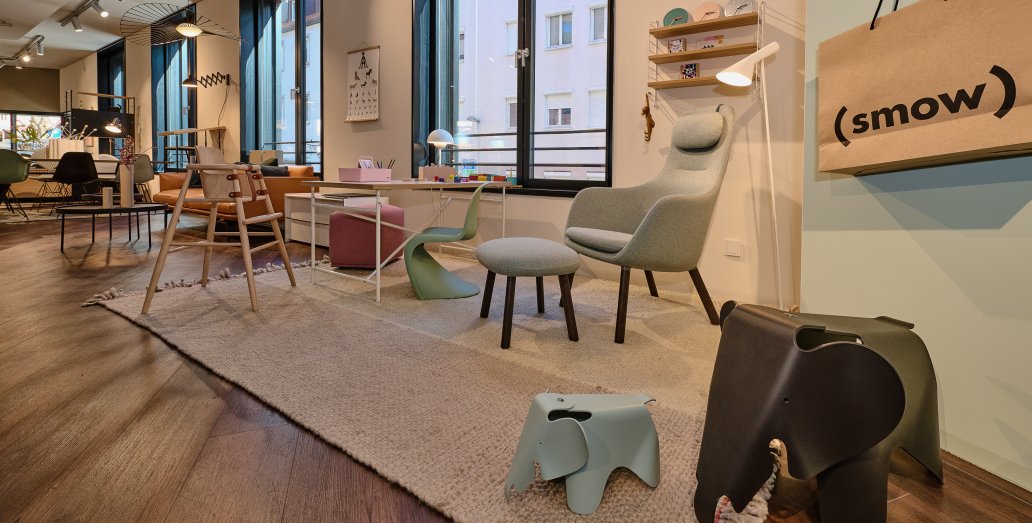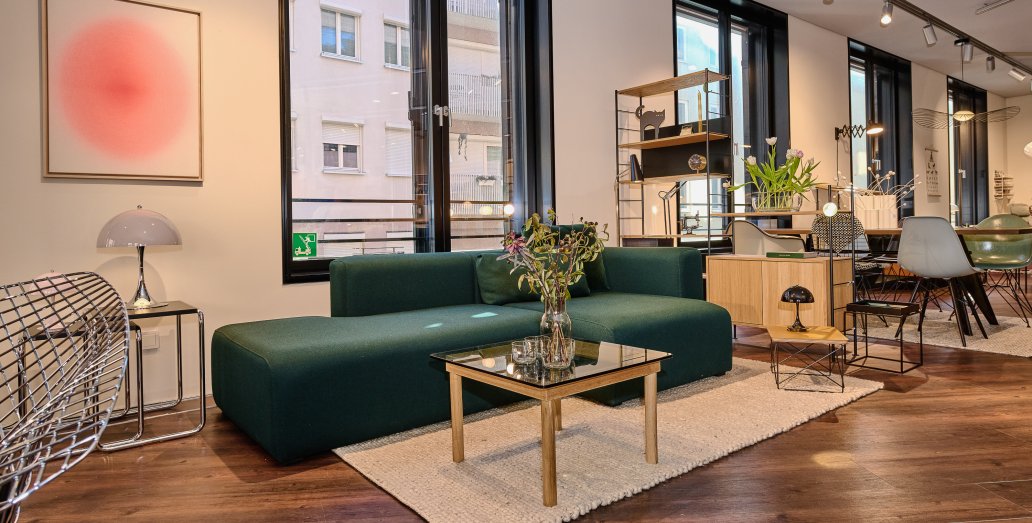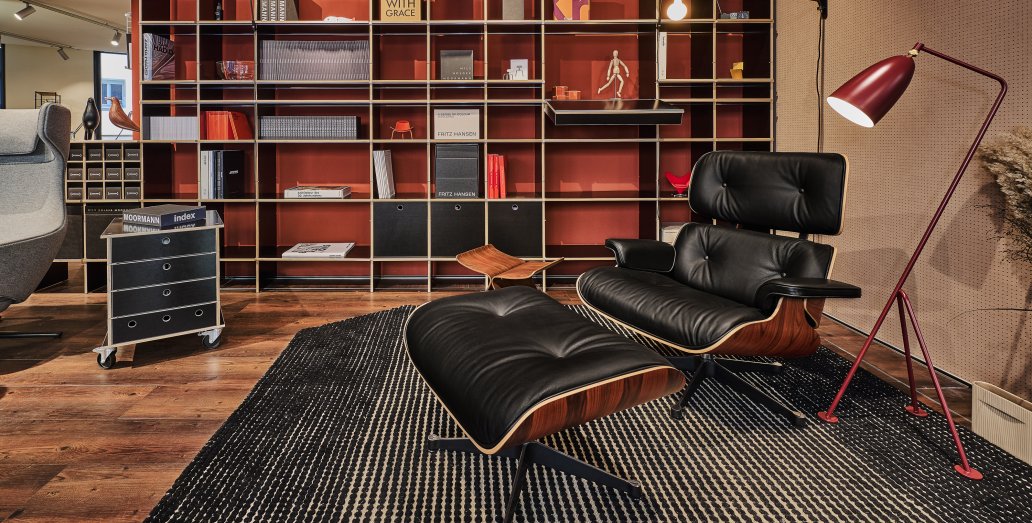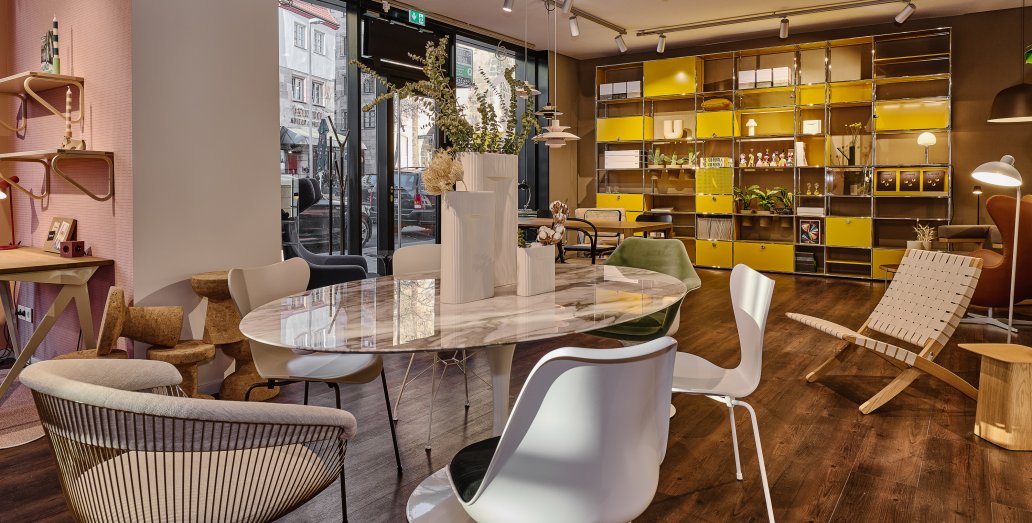 CONTACT OUR TEAM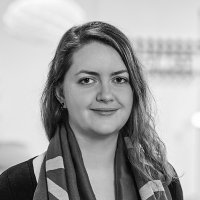 Chiara Herpich
Store Manager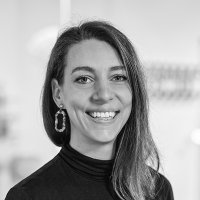 Christina Schedel
Interior designer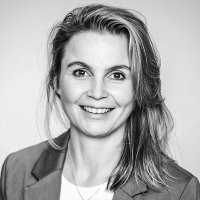 Franca Melsheimer
Furnishing Consultant
We look forward to your visit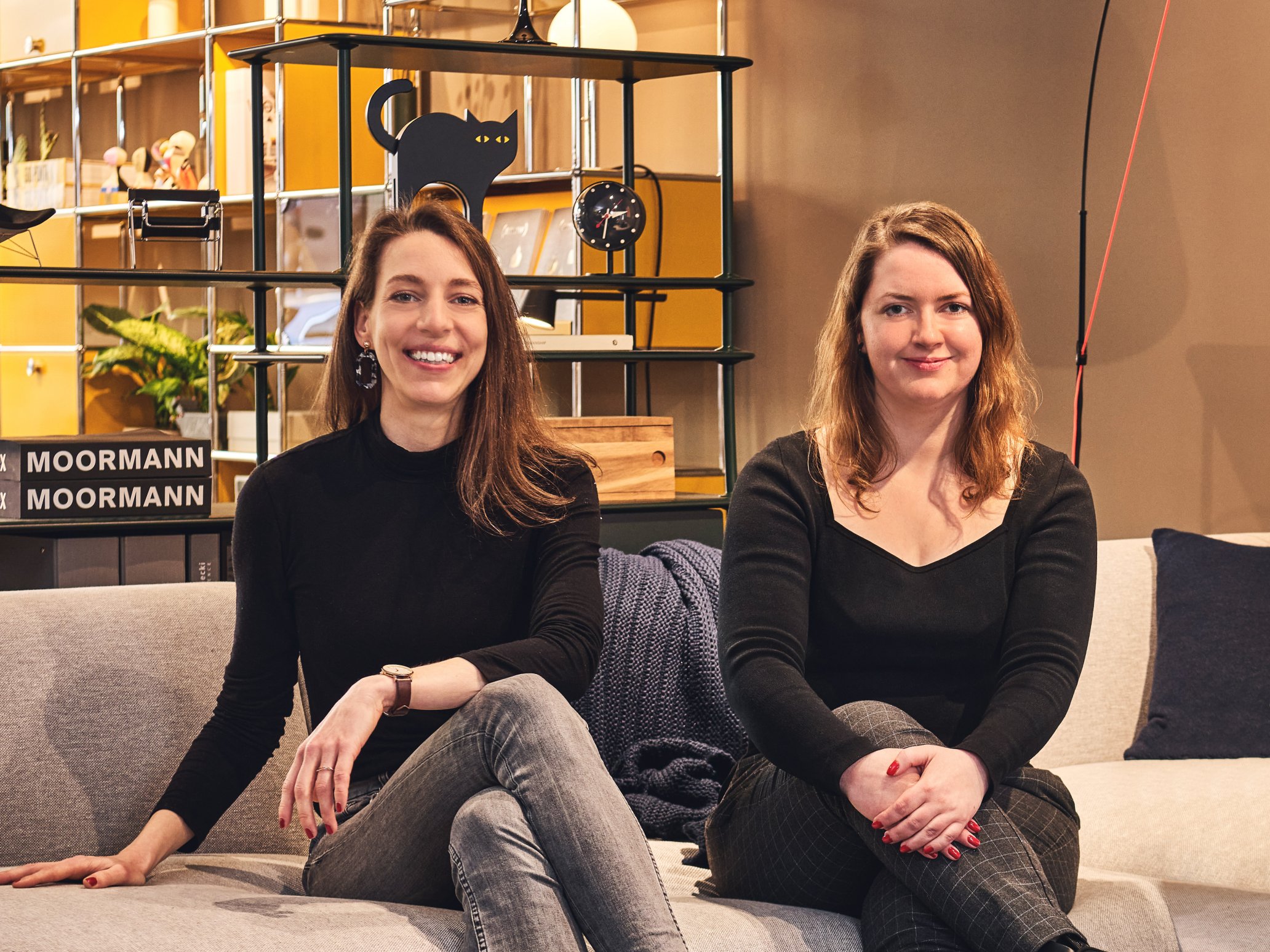 Are you looking for design classics in Nuremberg? In our smow room at Innere Laufer Gasse 24 you will find a large selection of stylish furniture, lights and accessories.

Located directly at the entrance to Nuremberg's old town, not far from the Laufer Schlagturm, the first smow store in Franken presents over 230 m² everything to make the design aficionados heart beat a little faster - from regional manufacturers such as Nils Holger Moormann to international brands such as USM, Vitra, Muuto, Knoll or Thonet.

smow Nuremberg is located in an architectural pearl of the Nuremberg city centre: The Sebald Kontore picks up the three main attributes of Nuremberg's old town architecture - the characteristic pointed roof, the perforated facade and the typical Middle Franconian natural stone - and transport them into the here and now. And just like our location, our range also shows how classics from bygone eras, such as Bauhaus, mid-century or the 1960s, can be skilfully placed in a contemporary context.

In addition to furniture classics by designers such as Charles & Ray Eames, Verner Panton or Egon Eiermann, there are also contemporary designs by Sebastian Herkner, Stefan Diez or Konstantin Grcic in our carefully curated design collection. Whether design classics or contemporary creations: at smow Nuremberg you will find high-quality designer furniture, accessories, designer lamps and rugs from manufacturers carefully selected for you. And because it is important to us that we always devote ourselves to the original design: with smow you can be sure that you will always acquire certified originals from licensed manufacturers.

We thereby invite you to personally peruse our current collection: to test the comfort of our seating, to convince yourself of the quality of our textiles and try out our office furniture - and after you have our experienced furnishing team are on hand to assist you with your planning.

We look forward to welcoming you to our new smow store in the heart of Nuremberg! And for all who are unable to drop-in personally, the smow Nuremberg team is at your disposal for advice by phone, video, email, WhatsApp or Instagram - feel free to contact us and tell us what we can do for you!
Apartment and office planning in Nuremberg with smow
Are you looking for support with your furnishing project in Franken? In our store in downtown Nuremberg, or if preferred at your location, our team will help you develop a design concept for your space, taking your individual requirements and wishes into account. Whether it is your home, your medical practice, your office or your law firm, our team is there for you: from the first ideas to the completion of your tailor-made furnishing concept.

Are you looking for high-quality office furniture in Nuremberg or tailor-made home office equipment in Nuremberg? Whether it is a home study, office space or entire building, we take care of the conceptual planning and design of your office furnishings and, if necessary, support you in all planning steps of your project. Once the decision has been made for your new facility, we will deliver your furniture to your home or office. For projects in the greater Nuremberg area, our experienced fitters will be happy to take over the delivery as well as the assembly and conversion of your new furniture, and thereby ensure that projects of all size run as stress-free as possible for you.
Brands represented in Nuremberg
Arte International
Casamance
Smartfurniture
Smeg
Wendelbo
Professional Conception and Planning from smow
Arrange an appointment for office and spatial planning in Nuremberg for the following area(s):
Fields marked with a * must be completed.
Thank you for your message.

Our team from smow Nuremberg will contact you as soon as possible.
Sorry! An unexpected error has occurred, please try again.