In our post from the exhibition Design Gruppe Pentagon at the Museum Angewandte Kunst Cologne we noted that Gallery Pentagon was laterally based in Cologne's Bismarckstrasse. Bismarckstrasse 50 to be precise, a former cardboard packaging factory which in the 1980s was developed into spaces for creatives of various ilks…..
…..Bismarckstrasse 50 is still home to creatives of various ilks, and is still home to a gallery, Galerie Martina Kaiser, where in context of the 2020 Passagen Interior Design Week a new generation of Cologne designers are presenting new projects, projects raised not in the agitations, turmoils and transformations of 1980s West Germany that informed the Pentagonia's works, but rather in the calm, alpine forests of Austria's Bregenzerwald.
Yet objects no less expressive for the change of air…….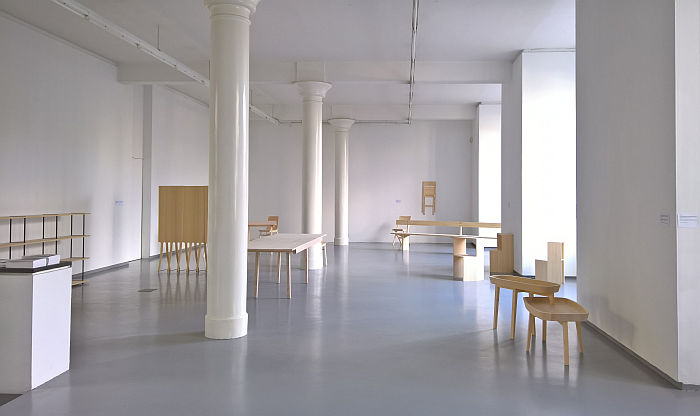 "Memphis in June,
A shady veranda under a Sunday blue sky,
Memphis in June,
And cousin Amanda's makin' a rhubarb pie"

(Memphis in June, Hoagy Carmichael)
Sounds lovely Hoagy, but we'll have to pass, because despite Memphis having some interesting museums, we can't find one opening a new architecture or design exhibition in June 2018.
Consequently, and unlike Marc Cohn, we'll not be "Walking in Memphis" this June, but in Düsseldorf, Espoo, Andelsbuch, Rotterdam and San Francisco…..