Whereas at Bauhaus Weimar and Dessau architecture was essentially a subject of theory and experimentation, elsewhere in inter-War Europe architecture was theory and practice, and that, occasionally, on a large scale. Such as the Neues Frankfurt project.
Instigated in 1925 by Frankfurt's then Mayor Ludwig Landmann and employing a team of some 148 architects, urban planners, garden designers, journalists et al, under the leadership of Ernst May and Martin Elsaesser, Neues Frankfurt realised between 1925 and 1933 some 12,000 new homes in Frankfurt; but for all indicated possible new forms of building, new forms of living, new forms of financing housing and new forms of urban planning. New forms that were not only responsive to the new political, social and economic realities of the 1920s, but utilised to that end advances in both process/materials technologies and also scientific understandings.
With the exhibition New Human, New Housing: Architecture of the New Frankfurt 1925–1933 the Deutsches Architekturmuseum Frankfurt reflect on the project, and into the future of urban planning and the provision of of housing in the city.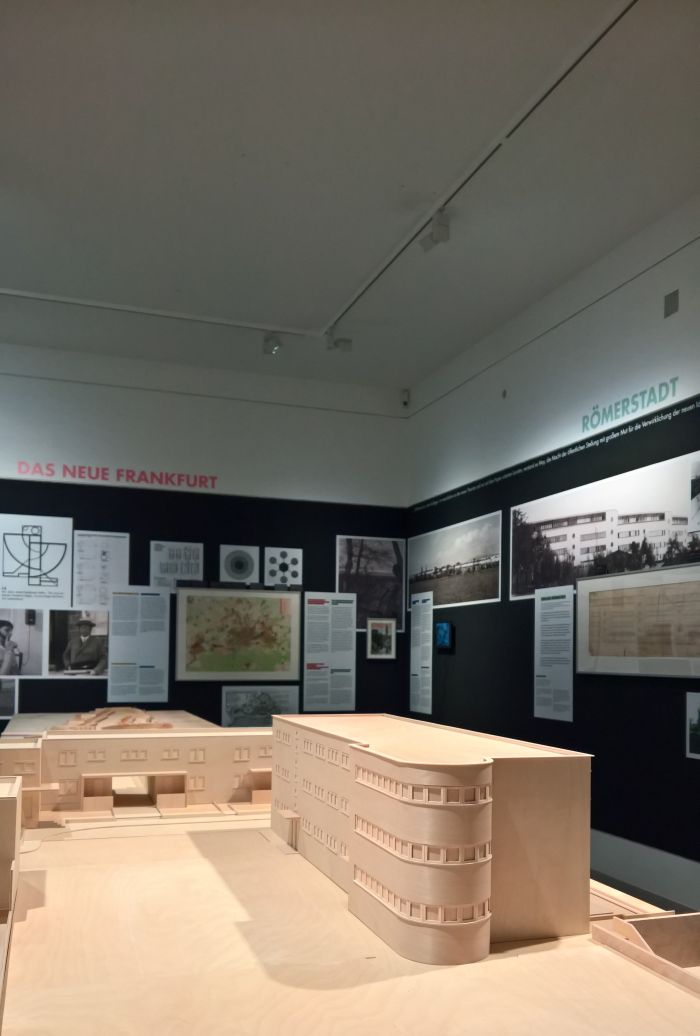 "…a new generation, a new age, must develop forms and tenors for their interior and exterior worlds which correspond to its desire for well-being and its ideals" wrote Frankfurt city mayor Ludwig Landmann in 1926.1
With the exhibition Moderne am Main 1919-1933 the Museum Angewandte Kunst Frankfurt explore how such developments were approached and realised in Frankfurt and environs, and by extrapolation explore the contribution made by the region to the evolution of inter-War understandings of architecture and design, and the legacy that remains.