Back in the days of the Roman Republic Martius was the month in which troops mustered in preparation for the coming battle season, to prepare, as it were, to March into war.
Please don't! The world's out of control enough as it is!
Rather use the coming spring as your incentive, to (a) make up for some of those New Year's Resolutions you've long forgotten you'd made and (b) to march into a future of new impulses, new understandings, new perspectives, a new world. To march into an architecture and/or design exhibition.
Our five recommendations for new showcases opening in Martius MMXX can be found in Ulm, Gent, Vienna, Kobe and Dresden…..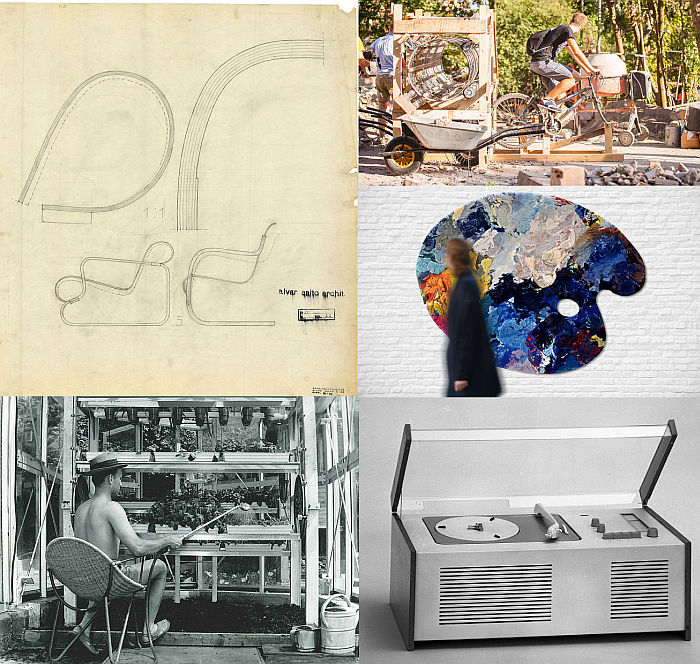 In the wonderful month of May,
As all the buds bloomed,
My heart became,
With Love consumed

In the wonderful month of May,
As all the birds did sing,
I confessed to her
My desire and yearning.
Heinrich Heine, Im wunderschönen Monat Mai, 1827
And then???
Heinrich, don't leave us hanging! It all started out so positive!
It's an awkward month May, the vitality of blooming buds and oratorio of singing birds luring us into hopeful fantasies, utopian visions of what lies ahead: but what will become of them? Will the freshly bloomed buds survive the inevitable late frost? Will the birds' new chicks evade their predators to flee the nest and carry their song to pastures new? Will she respond to your confessions of desire and yearning?
Probably not. And so therefore rather than losing your May to romantic dreaming, before May becomes but a painful memory of what could have been, something destined to remain forever in the past tense, use it to improve your understandings of the realities of the world around you, to learn to talk confidently in the future.
Our five recommendations for new architecture and design exhibitions opening during May 2018………