As we all learned from the exhibition Peter Behrens. The Practical and the Ideal at the Kaiser Wilhelm Museum Krefeld, the city was an important location in the development of the young Peter Behrens, not least through the role played by the museum's founding director Friedrich Deneken in helping Behrens take his first steps from pure to applied arts; help which included not only giving Behrens' work space in the museum but also mediating commissions with Krefeld manufacturers.
One of the more interesting projects discussed by Deneken and Behrens was creating the Damenzimmer – Boudoir – in Behrens' house on the Mathildenhöhe Artists Colony in Darmstadt as a "Krefeld Room", featuring exclusively, or near as makes no difference, works by Krefeld manufacturers.
Ultimately, for reasons of time, it wasn't realised as such, but the fact that it was seriously considered underscores the depth of manufacturing and craft industries in Krefeld of 1901.
And the breadth of Behrens' fledgling talents.
Krefeld of 2018 may not have the depth of industry it enjoyed in 1901, but do the current fledgling designers have the breadth of talent of a Peter Behrens?
The 2018 designkrefeld Werkschau provided a good opportunity to gather an impression.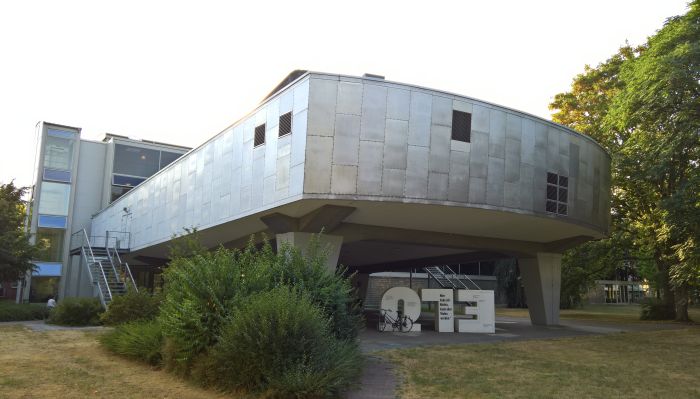 "…this is also a sure sign for the development of our style that we gradually succeed in bringing the practical back in line with the ideal. It seems to me, this could now also apply to many aspects of our common aspirations."1 So wrote Peter Behrens in 1901 to the Kaiser Wilhelm Museum Krefeld's director Friedrich Deneken.
With the exhibition The Practical and the Ideal the Kaiser Wilhelm Museum Krefeld explore not only how Peter Behrens' understood such and how he attempted to achieve just that, but also the importance of both the Kaiser Wilhelm Museum and Friedrich Deneken in the development of Peter Behrens' oeuvre. And in doing so offer new perspectives on the popularly understood Behrens' biography.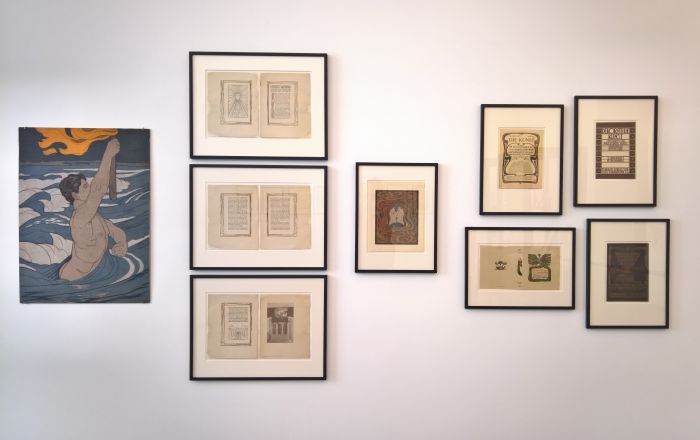 Established in 1897 as an institution for pure and applied arts the Kaiser Wilhelm Museum in Krefeld was, for all through the person of its founding director Friedrich Deneken, an important protagonist in the discourse concerning the relationships between art, craft and industry at the turn of the 20th century
With the exhibition From Idea to Form. Domeau & Pérès: Design and Craftsmanship in Dialogue, the contemporary Kaiser Wilhelm Museum Krefeld continue this discourse.