Springtime in Paris: Ron Arad and Jasper Morrison exhibitions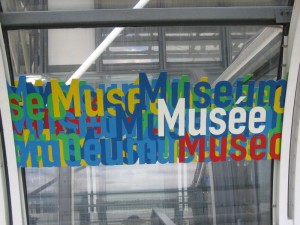 The evenings are getting longer and the rain is a little warmer: Spring is unquestionably approaching. And with the rising sap many an idle thought will undoubtedly turn to romance and the city of all hopeless romantics, Paris.
And for those of you planning making a short trip to the French capital this spring we at the (smow)blog would like to recommend a couple of exhibitions that could appeal.
Until March 16th the Centre Pompidou is showing  an exhibition from the British/Israeli designer and Architect Ron Arad. Famous for articles such as his Bookworm bookcase for Kartell or his Tom Vac chair for Vitra, Arad initially studied Art in Jerusalem, before switching to the Architectural Association School of Architecture in London. In 1987, as he was still, relatively, fresh faced and wild, Ron Arad staged one of his most celebrated exhibitions at the Centre Pompidou. As part of the Centres 10th Anniversary celebrations Arad staged his "Sticks and Stones" instillation in which visitors brought chairs the Centre which Arad promptly squashed into cubes which he subsequently used to build a wall…
Jasper Morrison will presumably be more respectful with the chairs in his exhibition "Take a seat !" at Museum Les Arts décoratifs in Paris. From the 5th of March until 24th of May the British designer is curating an exhibition of 21 of his own chair designs. It might not sound the most invigorating of exhibitions – however few designers have dedicated themselves to chair design quite as much as Morrison. Be it his Morrison bench's, his Cork family stools or his SIM chair, all for Vitra, Jasper Morrison's work is characterized by a simple, minimalistic charm. And the best part of the exhibition is that visitors are allowed, encouraged even, to sit on all exhibits, and so test the functionality.
And should you feel inspired by what you see in Paris, smow, naturally, offer a wide range of products from both Ron Arad and Jasper Morrison.