Symposium: A Woman's Work, Kunstgewerbemuseum Dresden
The exhibition Against Invisibility – Women Designers at the Deutsche Werkstätten Hellerau 1898 to 1938 at the Kunstgewerbemuseum Dresden presents the biographies of 19 female creatives who despite being, to varying degrees, prolific in the early decades of the 20th century, became increasingly invisible post-War; and in doing so not only helps them to regain their visibility, not only ensures their contribution to the development of art and design in the first decades of the 20th century is recorded, but also helps us develop a more realistic, probable, understanding of the (hi)story of art and design.
Staged in context of Against Invisibility the symposium A Woman's Work provided a platform for a wider discussion, wider considerations, on the visibility of female designers, historic, contemporary and future.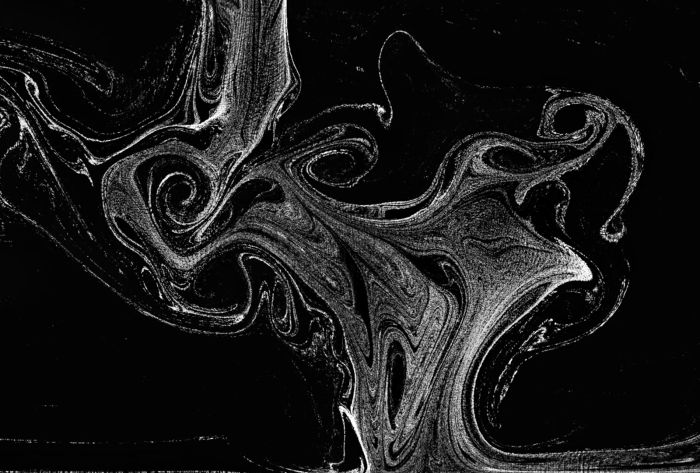 As discussed in our post from Against Invisibility, there are, arguably, numerous reasons why female designers of decades past are less visible than male designers of the same decades, and equally numerous reasons as to why female designers of today are less represented, or at least publicly visible, in our contemporary design industry.
Reasons however only help one approach an explanation of how a situation arose, and are, in many regards, passive, changing those situations involves understanding and tackling the deeper, underlying causal effects, involves being active.
Organised by Foreign Legion a.k.a Matylda Krzykowski and Vera Sacchetti, A Woman's Work featured a panel of international designers, journalists, museum professionals and academics who, and with regular input from the audience, attempted to not only explore and dissect some of the reasons, but for all discuss possible solutions, and that from a, more or less, past/present/future perspective: how the contributions of female designers past could be properly acknowledged, how the present generation of female designers can achieve a visibility and how we can move towards a future where such discussions are superfluous.
Whereby, in the course of the symposium a further triumvirate of themes emerged and on which we have chosen to concentrate: Exhibitions, Education, Editors.*
But before we begin, yes, and as was noted several times in the course of the symposium, one shouldn't pretend that females are the only, for want of a better word, lets say "group" within architecture and design with a visibility deficiency; the public face of design and architecture is, essentially, white and male. The context of the symposium and thereby, logically, the focus, was gender; however, we did like a comment by Zürcher Hochschule der Künste Professor Sarah Owens that, regardless of the context, she always preferred to talk about the dominant and the marginalised, and in so what follows one can assume that male ≡ dominant and female ≡ marginalised, and extrapolate where you will.
In that sense…….
Exhibiting A Woman's Work
Museal exhibitions are, traditionally, one of the main methods via which a majority of us are exposed to, and engage with, design; consequently that which museums present in their exhibitions comes to represent a certain popular truth about design.
In the course of A Woman's Work a number of graphics were produced from research undertaken by Kate Dooley in context of her MA thesis at Kingston University and which compared the number of exhibitions dedicated to female designers with those dedicated to male designers at international design museums between 2010 and 2018: and which concluded that, it was, SPOILER ALERT, less.
On the one hand it's important to note the numbers concerned temporary exhibitions, just as relevant is that female designers are fairly and correctly represented in both museum permanent collection exhibitions and in the collections themselves; the latter being something that, reading between the lines, Against Invisibility tends to imply is an area where museums could do better, that more works by, more archives of, female creatives could, should, must, be added to more museum collections. But let's stay with the temporary exhibitions, being as they are not only the way most of us experience design, but which through their posters and adverts are the way design is most regularly passively consumed in public spaces.
The simple answer is more temporary exhibitions about female creatives, including female creatives of yore. Discussion ended. Next!
Except, and just as theatres and concert halls must always decide between staging works everyone knows or presenting something new, the choice, and as was noted in the symposium, is then between exhibitions about those female designers and architects who enjoy a wide visibility, or exhibitions about those who don't.
The first is the easier choice, being as it is more likely to not only attract visitors but also sponsors, and therefore be financially viable; would however tend to reinforce existing understandings of the development of design, and for all the fact that only a handful of females contributed to such. The latter is therefore the preferable: but probably less likely to attract interest. A probability, potentially, increased by what critic and journalist Alice Rawsthorn referred to as an ambivalence to design, that in her view, art and artists are much easier to sell; that, if you will, people are probably more likely to visit a show about an artist they've never heard of than about a designer they've never heard of. And that regardless of gender.
An exhibition such as Against Invisibility which presents a group of "forgotten" female designers is one possible solution, but can't be the only one. On the one hand there are only so many institutions such as the Hellerau Werkstätten who can offer not only a framework in which to place the necessary narrative, but which also provide a reference point more visible than the protagonists; and on the other, if, as with Against Invisibility, the exhibition doesn't include examples of what male creatives at the same time in the same places were realising, it cannot, on its own, allow for a full understanding, far less contextualisation, of the females' contributions. Simply return their visibility. Which is also important, for all as a first step to helping re-establish the works/designers, but one from which further work must then proceed.
Museums are of course not the only institutions who exhibit, there are also design galleries; and so on our return from Dresden we took a quick look at both the actual/most recent exhibitions being presented in, and designers represented by, 16 international design galleries. Focussing, as much as was possible, on galleries specialising in contemporary design, and thereby aiming to form some sort of impression as to the presence of contemporary female designers in the contemporary gallery design market, we came to the, thoroughly unscientific, conclusion that females are/were, SPOILER ALERT, less represented. Or put another way, in context of the actual/most recent exhibitions the female:male ratio was 19:48 (1:2.5) and in terms of designers represented by the galleries 112:265 (1:2.3) **
Thoroughly unscientific as such numbers are, when combined with the, equally unscientific, impressions of the number of female designers in commercial furniture design as noted in our post from Against Invisibility, and also the numbers presented during A Woman's Work by HfBK Hamburg Professor Christoph Knoth concerning female participants, or, SPOILER ALERT, relative lack of, in typography/graphic design conferences, they do tend to indicate that the narrative of early 21st century design is going to be recorded and perceived as being just as male as that of the early 20th century. Or put another way, in context of the exhibition Breathing Colours at the London Design Museum Hella Jongerius told us that she is "standing on the shoulders of Anni Albers", she may soon find herself also standing in her shoes as one of a select band of regularly quoted examples of "historic" female designers.
And so if museums/galleries don't, can't, offer female designers visibility, there is at least that other major conduit for communicating and consuming design: the media.
Publicising A Women's Work
Yeah.
The media.
While, and as was repeated in several contexts throughout the symposium, although both the general media and specialist design media do feature female designers, it isn't always necessarily with the same objectivity as with which male designers are presented. Or put another way, and as a very, very limited number of articles presented in context of A Woman's Work tended to underscore, contemporary media often react with wonder and excitement that women design. Not quite Dr Johnson's dogs walking on their hind legs, but something approaching that.
However, and without excusing such, it is one of those things the media does, not only presenting an overly-simplified, easily digestible story, but then sub-editing the whole down to an attention grabbing headline, be that, for example, and staying with design, referring to some perceived t****, drawing absolute conclusions from a furniture fair, explaining Bauhaus, or presenting female designers. Critic and journalist Antje Stahl also brought up the subject of the female only special issue, for her a response to an editorial team realising/being told that they don't feature enough females and so rectifying the situation by presenting a female only special issue. But which of course far from rectifying the problem, tends to intensify it, tends to underscore that female designers are something special, are an exotic exception to a natural law, something to be discussed independently.
For us part of the solution, and as we oft argue, lies in a more honest, probable and qualified coverage of design rather than the regurgitating of PR nonsense that so often passes as design coverage today; that we need independent coverage which understands design as the cultural good it is and not as the lifestyle augmenter it is currently so often portrayed as. A state of affairs for us best exemplified by Spiegel Online, one of the biggest reaching online German news/current affairs portals, and who group design together in a section alongside cooking, fashion and lifestyle. Because design and cooking are obviously the same! Or at least are if you consider them subjects that can be understood through Instagram alone.
The positive side of social media was underscored in the course of A Woman's Work, but one should never forget that through the influence of social media the objectification of design has become the norm. No, and to misquote Billy Joel, it didn't start the fire, but found the warmth to its liking and so keeps stoking it.
If we could learn, or at least try, to fight it, to present more often across a wider range of media, including social, a more critical consideration of design, instigate more discourse on design rather than getting excited about heavily post-produced photos of some object that may or may not do that what it promises and which society may or may not need, then, we'd argue, we could move away from the wide eyed wonder and excitement of design and thereby not only benefit society in general through propagating a more sustainable understanding of design, making design something everybody considers on a regular basis because we all understand it is something that concerns us all on daily basis, but more females would, completely organically, be presented as designers, rather than highlighted as female designers.
Accept however such is unlikely, not least because it's a commercially unattractive proposition, for all in an age of ever shortening attention spans. We'll done if you've read this far.
And so if museums/galleries and the media don't, can't, offer female designers visibility, that would tend to imply, that we all, both us lays who consume and engage with design, and those professionals who create that which we consume and with which we engage, need to be better educated on design.
Teaching A Women's Work
In many regards education was the main sub-theme of A Woman's Work, in every discussion round at least one participant made some reference to eduction in some context or other; whereby the main context was deficiencies in design education.
On the one hand there were regular calls for more female staff in design schools, and that not just in academic positions but also in terms of workshop staff and tutors; if you will that design schools should be places where being female isn't seen as an exception, and by extrapolation neither should professional female designers be understood as such.
More fundamental were the deficiencies noted in terms of the theoretical side of design education. Designer and design researcher Professor Annika Frye, for example, relating how upon realising that the reading list for her students at the Muthesius Kunsthochschule Kiel was very male, she decided to change it, to bring in a more balanced male/female narrative; and thereby came to the realisation that there weren't that many books on design by female authors or discussing female contributions to design.
And a situation taken out of a tertiary academic context, and in a way very neatly and succinctly summing up many of the visibility problems, in a comment concerning material for a national secondary school art and design course; specifically a list of 16 creatives defined as key to the development of architecture and design, and of which only two are female. And both involved in textiles/graphics.
And comments which brought our thoughts to the recently published book Überall Design. Und wir mittendrin [Everywhere design. And we're in the middle of it] by the Museum für Angewandte Kunst Cologne and pitched as the first German language design book specifically for children. How many females are presented in comparison to men? Guess? How many females were mittendrin? Go on, what do you think female:male…….? SPOILER ALERT 3:36 Or put another way 1:12
And if children are taught such an understanding of design, what chance have (they as) adults?
And who is going to help them/us develop a more probable, realistic understanding of design?
Approaching the end of the symposium, a punctual end we're delighted to note, well done all!, Vera Sacchetti & Matylda Krzykowski set every one the homework of speaking about all the themes discussed with at least 3 people, ✔; and, and paraphrasing to the point of inaccuracy,  reminded the room that ultimately changing the status quo is the responsibility of all those professionally involved in contemporary design.
A responsibility from which, and try as we might, we can't properly extricate ourselves.
Which means?
Certainly not to deliberately focus more on female practitioners, that would go against everything we understand about discrimination and fairness; you don't right wrongs through doing wrong, but being aware of the wrong, understanding the reason(s) for the wrong and working towards tackling the cause(s). And therefore much as the female:male 0:5 in our first 2019 High 5! deeply annoyed us, it was an honest assessment of that which we saw at IMM Cologne 2019. And is how we'll continue, considering objects independent of any factor other than our engagement with them. And, and as before, happily and quickly shift the blame firmly to the international furniture industry; if more work by more female designers was presented our ratios would, organically, change.
Much more…… after viewing Against Invisibility we understood the importance of posing more questions concerning the female:male mix when viewing exhibitions covering the late 19th/early 20th century, not just that period, but specifically, owing to its relevance to the developments that led us to where we are today, and the fact that it still in many regards informs understandings of architecture and design.
Don't get us wrong, we're not going to start viewing exhibitions exclusively in context of their gender mix, that would be awful; rather will, hopefully, always primarily focus on the content, aim and subject of the exhibition, on that which the exhibition teaches us, or not, about design, but will, as we did with, for example, Commercial Design instead of Applied Art? at the Werkbundarchiv – Museum der Dinge Berlin, Moderne am Main 1919-1933 at the Museum Angewandte Kunst Frankfurt or From Arts and Crafts to the Bauhaus at The Bröhan Museum Berlin, ensure that when doing so we are consciously aware of the probability of the level of female contribution presented. There were historically fewer professional female creatives than males, certainly in terms of architecture or furniture design, but fewer ≢ none.
And what we took directly from A Woman's Work is that we need to pay a lot more attention to a lot more issues when on our #campustour. In a way the fact that at any given design school the female:male student numbers, or at least as indicated by the works on show, tend to 50:50, we never considered gender issues, they simply didn't arise; however, the discussions in A Woman's Work highlighted that we should, and indeed will, not only pay more attention to the staff mix, both academic and technical, but also to broach more often in our conversations with students/graduates the question of how visible female designers, historic & contemporary, were during their studies.
But ultimately, the most important change, that which all discussions in context of A Woman's Work were moving towards is that we all need to become more aware that our understanding of design isn't accurate and that we all need to question more, delve deeper and stop accepting facts as given. Which yes, is a metaphor, but then what is design if not reflections on contemporary society, contemporary culture, contemporary life……
At this point we should add "More details on A Women's Work can be found at ….", but they currently can't…. once they are we will update.
Full details on Against Invisibility – Women Designers at the Deutsche Werkstätten Hellerau 1898 to 1938 at the Kunstgewerbemuseum Dresden can however be found at https://kunstgewerbemuseum.skd.museum/against-invisibility
* We ain't no stenographers, can barely read our own handwriting, and so in this text don't quote directly, only paraphrase. In addition, such symposia are, by their nature, a lot of sitting about listening to people speaking. For hours on end. We ain't no lawyers, far less architects, and certainly not art historians, our concentration isn't unbreakable, our minds wander, occasionally numb, half sentences escape us and thus an entire argument is either missed and/or not fully understood. And in any case this text isn't all inclusive, by necessity of time and space we have left out several of the discussion points, discussion points we accept others will consider should be included. Or put another way, this text cannot be and is not a documentary account of what happened, rather but a fleeting reflection on how we experienced it, the (relevant) thoughts that occupied us while experiencing it, and what we took from it.
** Interestingly, and without having recorded any numbers, the mix of designers in terms of geography and race appeared more varied; it was predominately men looking back at us, but not just white European/North American men.