Maisonette, Stuttgart
Planning and furnishing a Maisonette apartment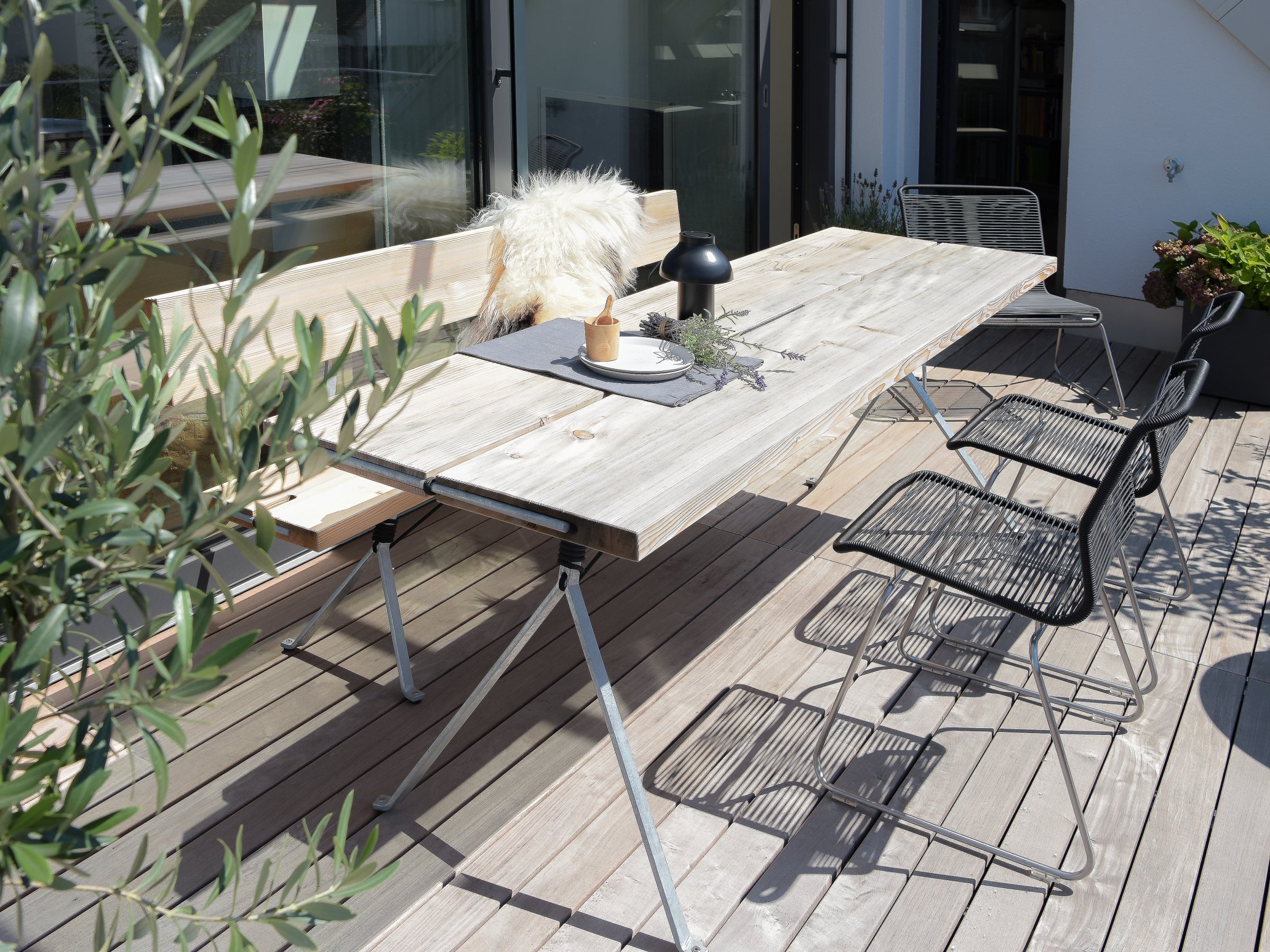 BRIEF
The client requested a suitable lighting and furnishing concept for his new maisonette in Stuttgart, a concept which should be modern but not fashionable. The focus was on expanding the design furniture acquired for a previous residential properties from smow Stuttgart. The planning team was already involved in the project in the shell construction phase.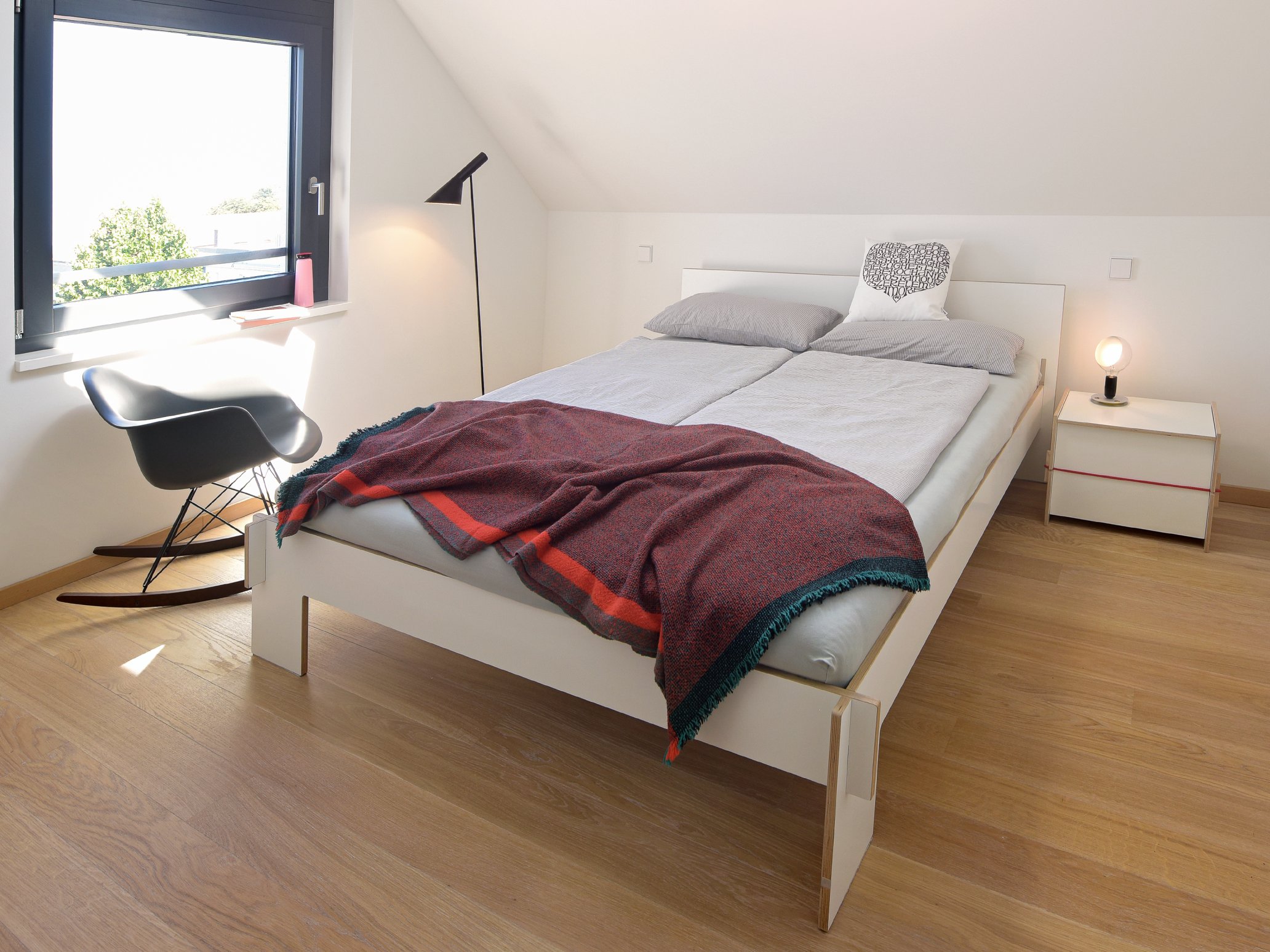 REALISATION
Having been involved in the planning and furnishing of the client's two previous apartments, the team from smow Stuttgart was once again commissioned to design a new maisonette apartment . The aim was to furnish the newly built maisonette apartment an roof terrace, taking into account the existing furniture. In addition, an integrated lighting concept was designed and implemented. As smow Stuttgart was involved in the planning and shell construction phase, the room situation, the placement of the existing furniture and the lighting arrangement could be decided upon and confirmed at an early stage.
OUR EXPERT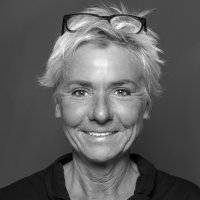 Johanna Cuntze
Furnishing Consultant
Dipl.-Ing. Interior Architecture (FH)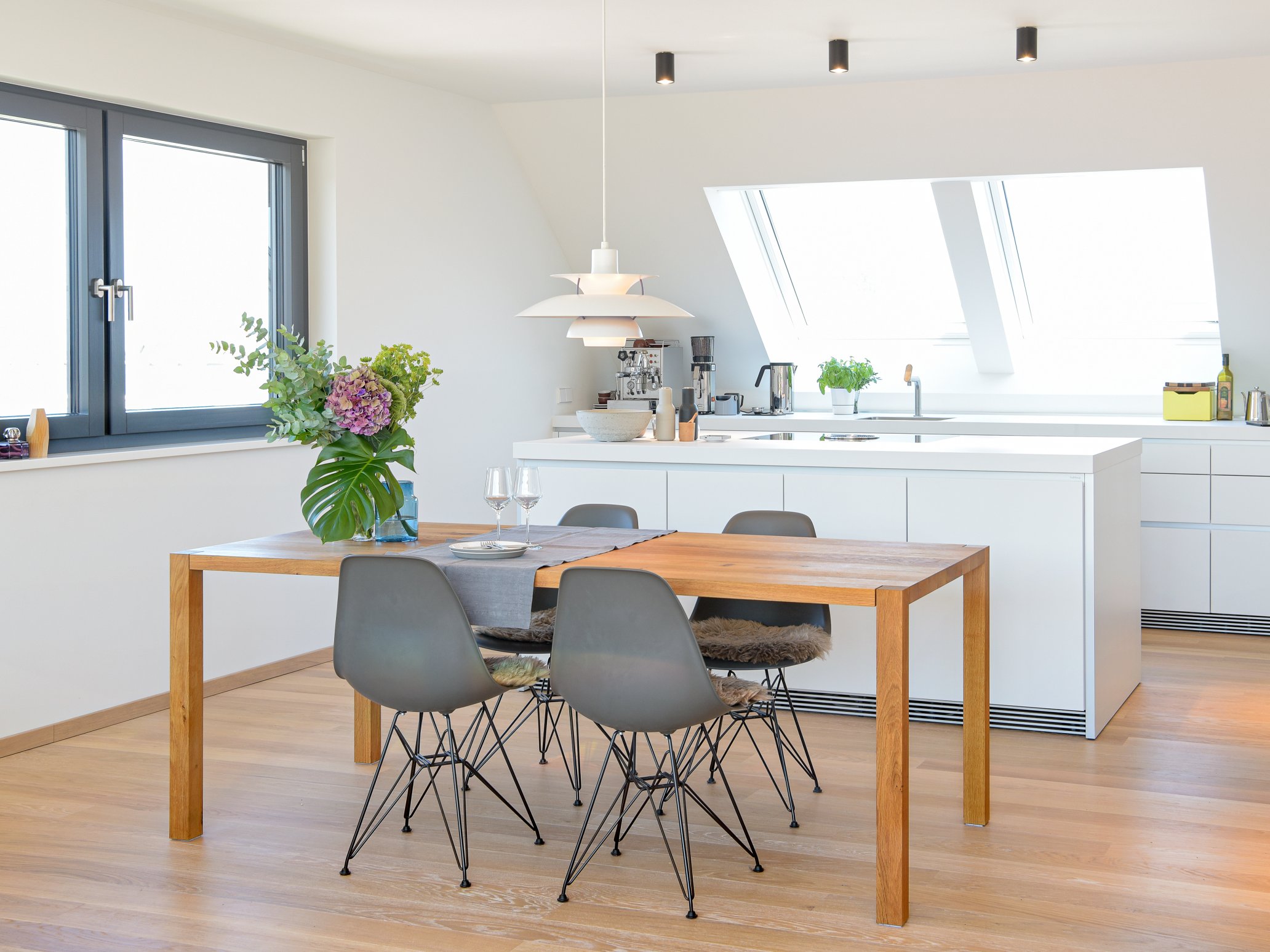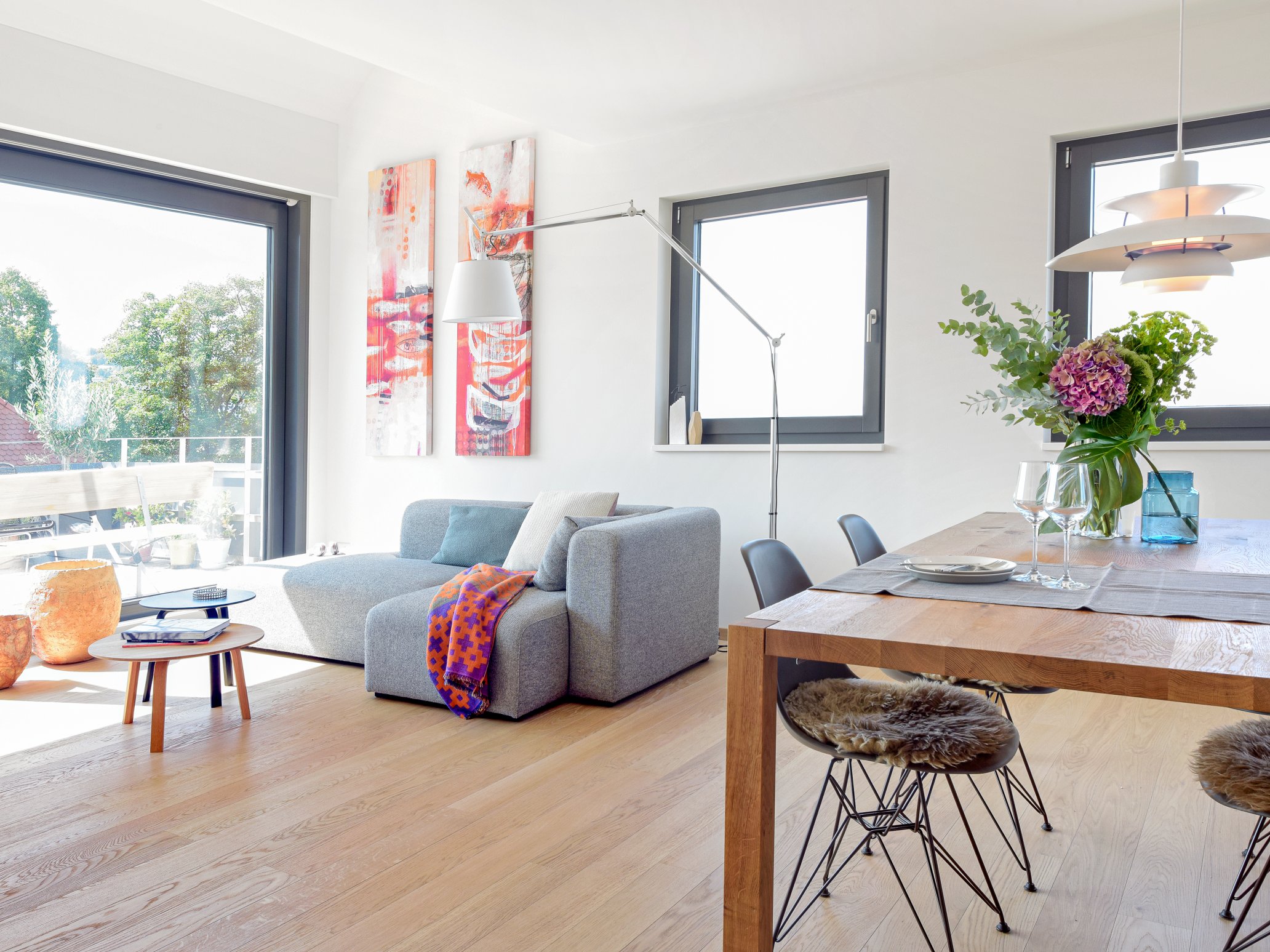 PROJECT SYNOPSIS
For the client's maisonette apartment, interior designers from smow Stuttgart designed a concept for quality-conscious living facilities. Existing furniture was integrated and expanded with high-quality designer furniture from manufacturers such as Vitra, Louis Poulsen or Nils Holger Moormann. Furthermore, an integrated lighting concept and the planning of the kitchen were part of the project. The result is a fresh, modern, but not fashionable, living situation that offers space to relax and grow.
SIMILAR PROJECTS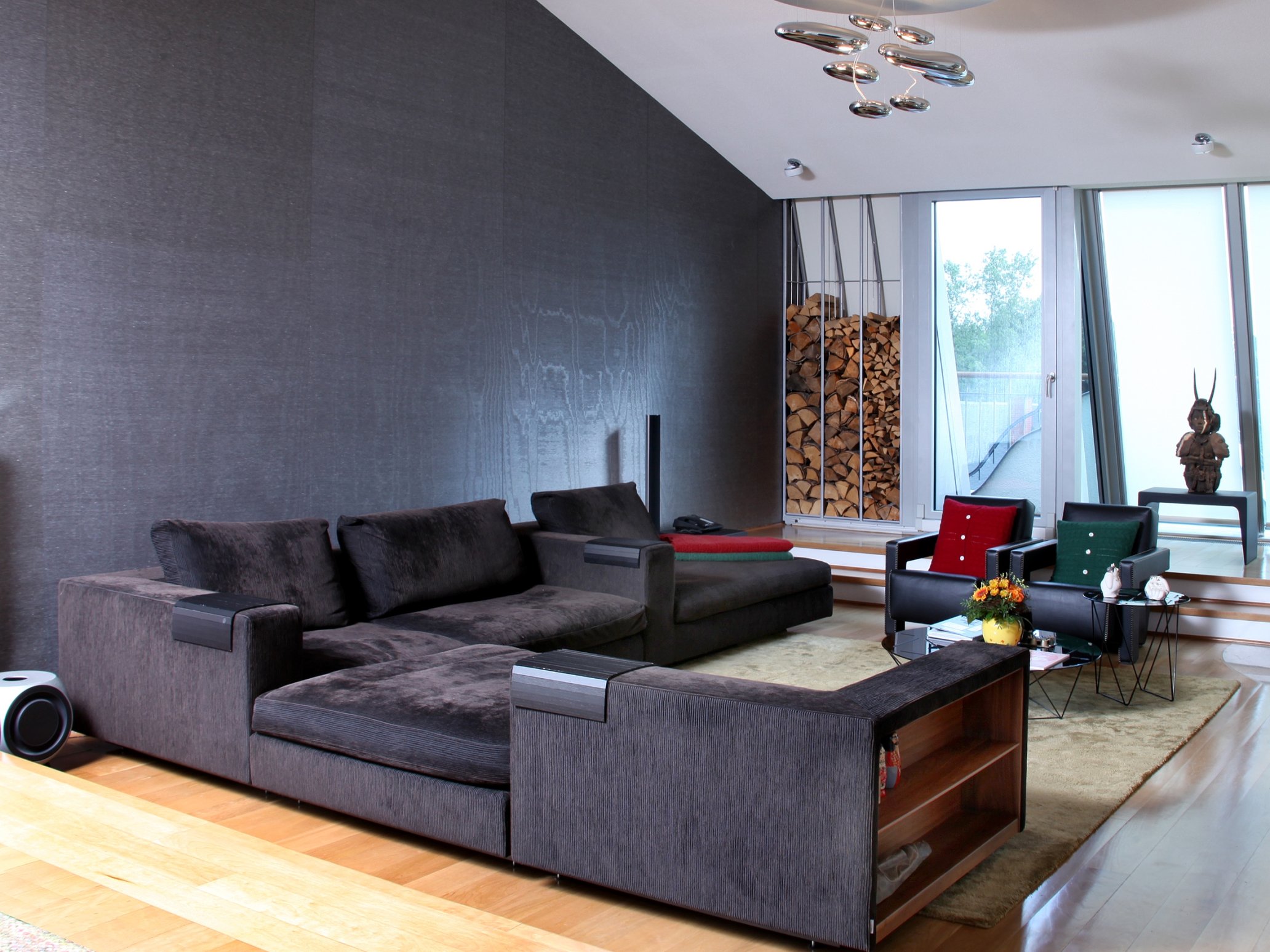 EXQUISITE HOME FURNISHINGS FOR A PENTHOUSE
Thanks to exclusive design classics, a high-quality and exquisite living space has been created. The furnishings of Vitra, Walter Knoll et al. emphasizes the unique ambiance.
Learn more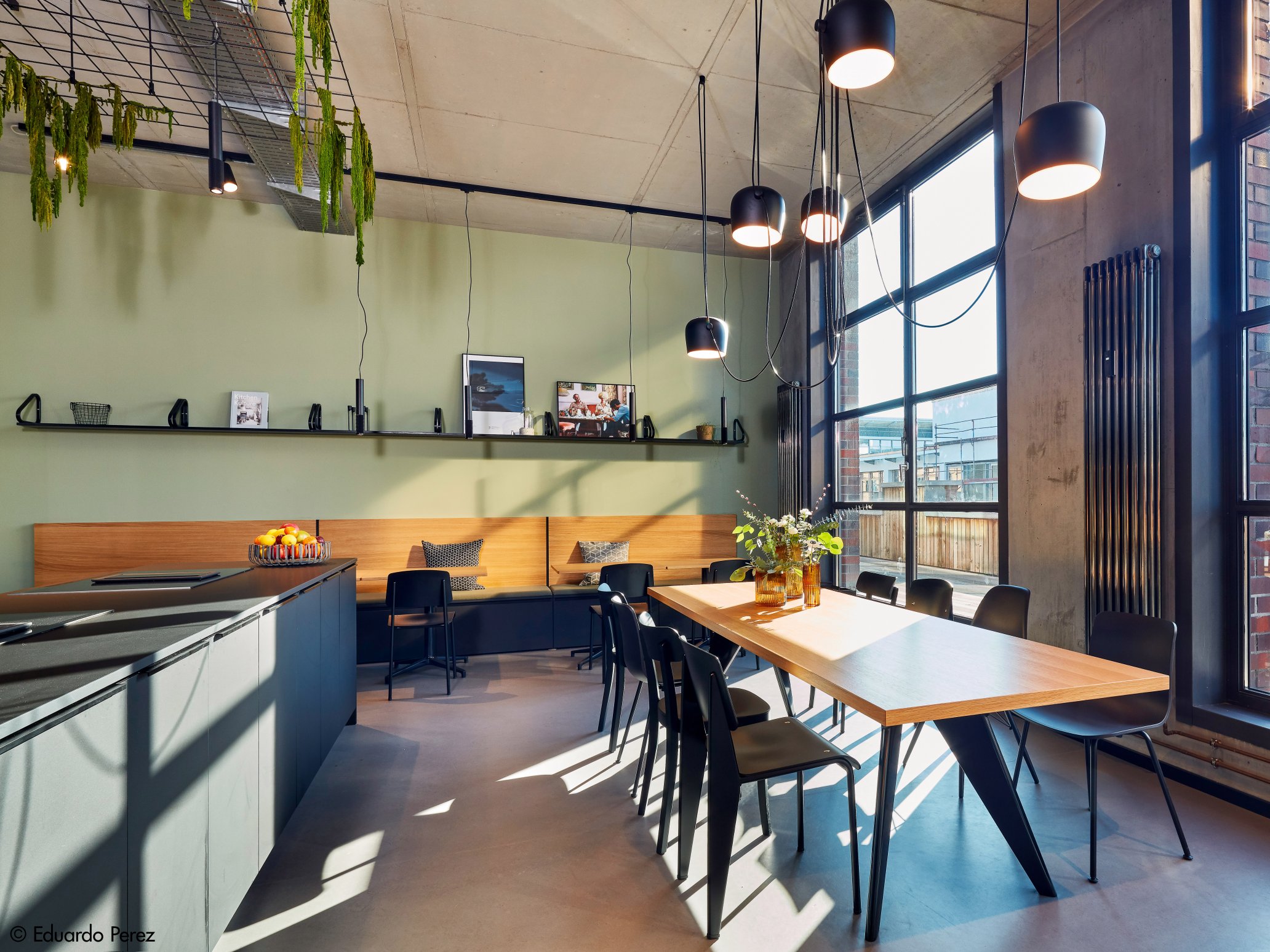 Herren der Schöpfung, Frankfurt
Taking into account the agile agency workflows, Vitra and smow Frankfurt developed a room concept for the digital agency Herren der Schöpfung.
Learn more