In our post from the exhibition Design Gruppe Pentagon at the Museum Angewandte Kunst Cologne we noted that Gallery Pentagon was laterally based in Cologne's Bismarckstrasse. Bismarckstrasse 50 to be precise, a former cardboard packaging factory which in the 1980s was developed into spaces for creatives of various ilks…..
…..Bismarckstrasse 50 is still home to creatives of various ilks, and is still home to a gallery, Galerie Martina Kaiser, where in context of the 2020 Passagen Interior Design Week a new generation of Cologne designers are presenting new projects, projects raised not in the agitations, turmoils and transformations of 1980s West Germany that informed the Pentagonia's works, but rather in the calm, alpine forests of Austria's Bregenzerwald.
Yet objects no less expressive for the change of air…….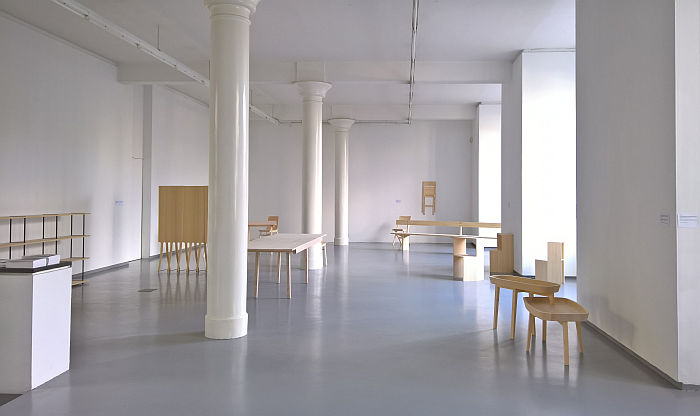 Fortune, we are told, favours the brave. Misfortune the reckless, but fortune the brave.
Thus, summing all the bravery we could muster, we descended into the unknown of the Bunker am Bahngleis and the exhibition Generation Köln…..*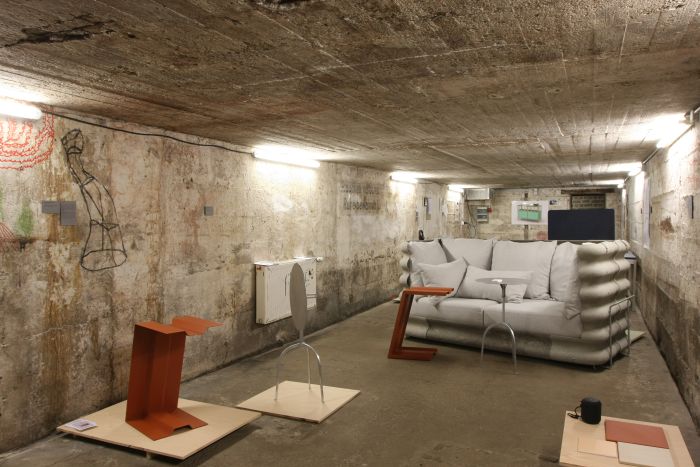 As regular readers will appreciate, we're no great approvers of lumping individual creatives together under one umbrella term; always strikes us as being an unnecessary distraction, and (more than) a little counterproductive.
We are however most appreciative that following an inaugural presentation at Kazerne Eindhoven during Dutch Design Week 2017, the showcase Generation Köln is now being presented, as it were, on home turf.