"What is the goal?" asked Elsie de Wolfe in 1913 in context of domestic interior design.
"A house", she answered, "that is like the life that goes on within it, a house that gives us beauty as we understand it and beauty of a nobler kind that we may grow to understand, a house that looks amenity."1
How Elsie de Wolfe understood such, and how over the intervening century and a bit understandings of life, beauty, nobler beauty, amenity, the goal(s) of domestic interior design have developed and expanded are explored and discussed in the Vitra Design Museum's exhibition Home Stories: 100 Years, 20 Visionary Interiors.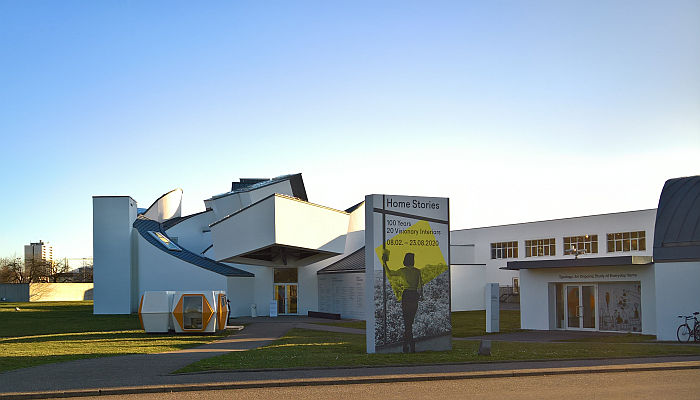 According to Goethe,
Without the Fastnacht's dance and masquerade ball
February has little to offer at all.1
Rubbish! Absolute rot!
Our recommendations for new architecture and design exhibitions opening during February 2020 in Weil am Rhein, New York, Vienna, Houston and Kerkrade which ably demonstrate that February has much more to offer than carnival, and for all that February can provide for a greater degree of cerebral gratification than sensual………