Our increasingly networked, digital, virtual society is not only changing our relationship to innumerable everyday activities, activities such as personal communication, shopping or watching television to name but three, and thereby activities which a few short years ago seemed destined to remain unchanged for ever, but is also changing our relationship to work, be that in terms of what we do, where we do it or how we do it.
Changes which invariably place both new demands on our furniture, and our understanding of the term "functional" in context of furniture; an understanding which a few short years ago seemed destined to remain unchanged for ever.
With the showcase USM Haller HomeWork smow Cologne consider responses to such evolutions with the assistance of the USM Haller modular furniture system.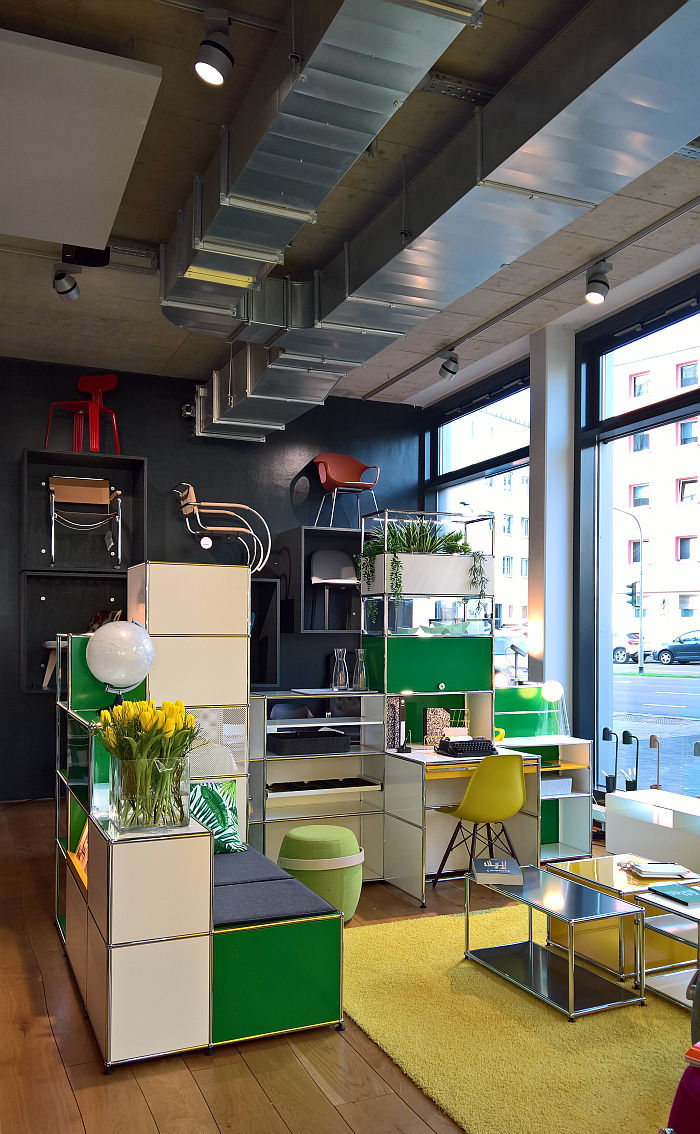 One of the genuine highlights for us at Milan Furniture Fair 2017 was without question the launch of USM Haller E – a new development by which electricity can be supplied to USM Haller units, electricity which can be used to power LED lighting or USB chargers housed unobtrusively in the structural tubes. "Unobtrusively" being the keyword as it means the functionality of the system is extended without altering, adjusting or otherwise impacting on the aesthetics of the system. A genuinely very exciting development and one which extends not just the functionality but also the value the system.
And which got us thinking…….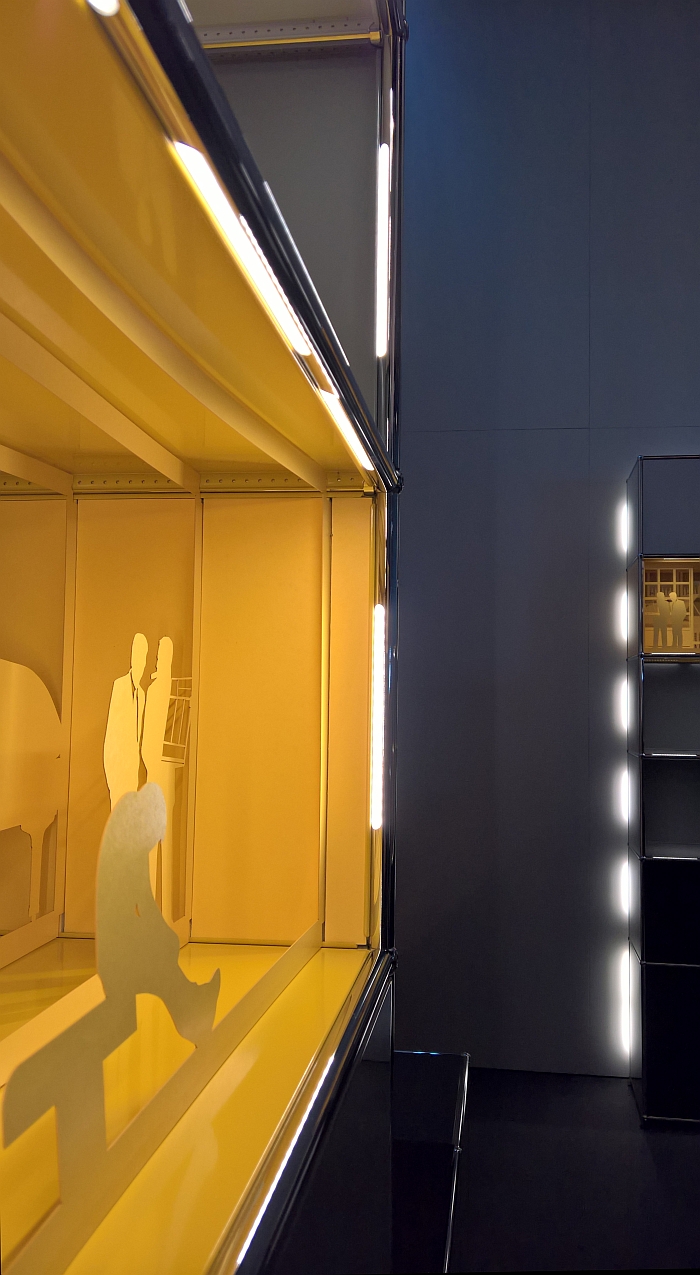 As older readers will be well aware, little gets us down quite like Milan Furniture Fair. Every year our only wish as we cross the Alps is that we will find something to make us thankful that we did. Milan Furniture Fair 2017 produced more such moments than the average year, which we suppose means we'll be back next year!!
Our Milan Furniture Fair 2017 High Five!!