According to Germanic lore, "ein guter Septemberregen kommt nie ungelegen", a good rain in September is never inopportune.
This year arguably more so than ever.
Similarly a good architecture and design exhibition in September is never inopportune.
And, and keeping with rain metaphors, while we can all remember what rain is, September 2018, sees a proper downpour of new architecture and design exhibitions. A downpour that is particularly opportune. Following July's drought and its meagre 4 recommendations we have a ongoing deficit of one in our annual quota, the current deluge however means that for September 2018 we can present 6.
And so grab your umbrellas and take yourselves to an architecture and/or design exhibition this September. Our recommendations can be found in Kolding, Munich, London, Herford, Moscow and Weil am Rhein……..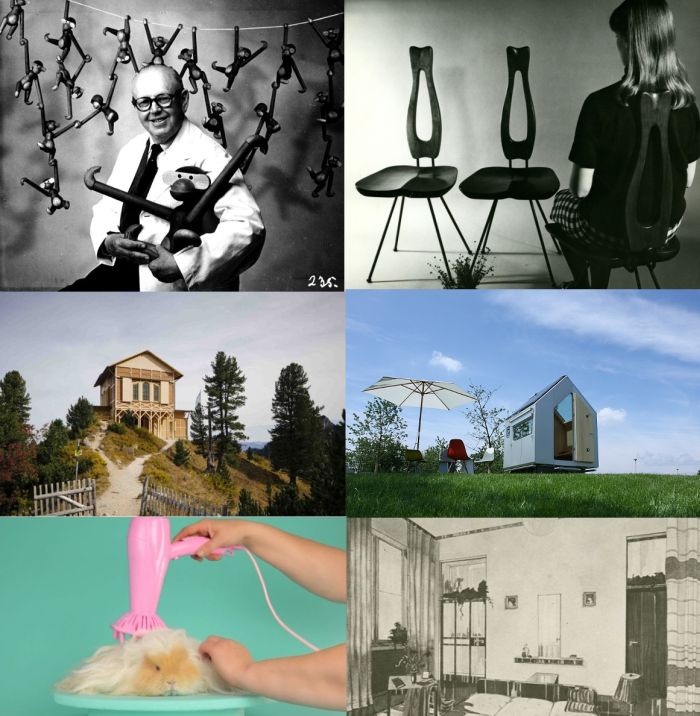 In front of the Pinakothek der Moderne in Munich stands a Futuro House by Finnish architect Matti Suuronen, a work realised in 1968 as his response to considerations on questions concerning our future society.
And an object which resembles a flying saucer. And arguably does so more now than it did then. Then it was a bright new future enabled by contemporary technology: now it is a piece of late 1960s science fiction.
Inspired by the Futuro House 28 students from the Industrial Design and Architecture Master's degree programs at the Technische Universität München undertook their own considerations on questions concerning our future society.
The results of their deliberations are presented in the exhibition 50|50. Die Welt 2068.