smow Blog High 5 Special: When fashion meets design…..
As regular readers will be well aware, here at smow blog HQ we're very much of the opinion that fashion isn't design. Never was. Never will be. Design, and without wanting to wade too deep into the definition quagmire, arose from applied craft/applied art, fashion is applied craft/applied art. And so while unquestionably a creative discipline, isn't design. Neither is Graphic.
Design can however inspire and influence fashion, past decades recalling numerous occasions of fashion houses being motivated by designers' works, a particularly apposite recent example being the news that Swiss fashion house Akris have based their Spring/Summer 2018 collection on the works of Alexander Girard, news which motivated us to retrieve a few classic items from the smow blog wardrobe……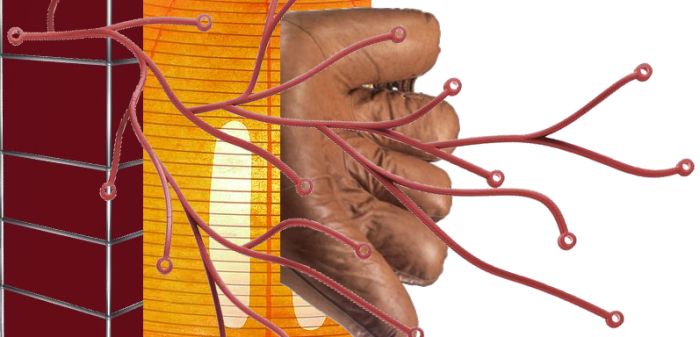 The USM Haller Dress
Extending Fritz Haller's famous Mini/Midi/Maxi construction principle to Mini/Midi/Maxi/Mode, the USM Haller dress presents all the advantages of the modular construction system, in a stylish, functional dress. Reduced, in an elegantly timeless manner, the USM Haller dress is readily convertible, from a short summer dress to a longer, more formal, number, and that, thanks to USM Haller's 14 colour palette, in a wide range of monochrome or multi-coloured configurations. Or indeed, leave an intermediate lower section open for a slightly more risqué effect.
A genuine heirloom piece, the durability, flexibility and universality of the USM Haller dress meaning it is almost predestined to be passed on to future generations, and should a panel become damaged on its journey through the expanding family tree, it can be simply exchanged. No fuss, no tears. In addition, with the illustrated version weighing in at some 30 kilos it is not an dress that is going to lead to any wardrobe malfunctions on a windy day, or when crossing an urban air outlet.
The Algue Summer Sweater
As we've often noted in these pages, one of the joys of the Vitra Algue system by Ronan and Erwan Bouroullec is that it allows for room division where the separation is implied, without being implicit. One is clear that behind the Algues exists a space distinct from where you are, but you still have an untroubled view of it, still feel part of it, aren't alienated by a sense of detachment from it; or put another way, Algue divides a room technically, conceptually even, when not, strictly, physically.
Which is a mighty, mighty fine thing.
And a character trait effortlessly transposed into the Algue summer sweater.
The perfect item for hot summer days, days when the thought of the sweltering office causes headaches before you're even out of bed, with its airy, open structure, yet formal elegance the Algue summer sweater allows you to remain cool, while adhering to accepted sartorial standards.
The Akari Skirt
As a phenomenon fashion exists in a state of continual revival and reinvention, something perfectly demonstrated by the hooped skirt: the farthingale of the 16th and 17th centuries, becoming the 18th century pannier before evolving into the 19th century crinolines, and achieving its most contemporary guise as the Akari Skirt, an object inspired by Isamu Noguchi's 1951 light sculptures.
Replacing the willow, whalebone and steel of past generations with rings of bamboo, the Akari skirt offers a lighter, more sustainable version of the genre, and thereby one more in tune with contemporary ecological considerations. Whereas formal versions are still produced using the traditional shoji paper, those intending to partake in more informal activities, such as dancing or sitting down, are strongly advised to choose a silk version.
The Panton Shoe
In the equine world the Panton Shoe is one intended for horses with narrow heels, its particular form forcing the heel to open and thus, when it does its job, averting many of the long-term hoof health problems associated with narrow heels.
Although its genesis is lost in the mists of time, a popular theory concerning Verner Panton's shoe design is that while living in Cannes in the early 1960s he was made aware of the horse shoe by a local farrier. Amused by the idea that his surname had become internationally renowned before him, Panton set about developing a shoe of his own; challenging himself as it were to create a new Panton Shoe and thus catching up with his name's fame.
Taking his inspiration from the large Arabian community on the Côte d'Azur, Panton decided to develop something akin to the traditional Arabian dress slipper, albeit without the ornamentation, jewels and rich needlework so often associated with such, aiming instead for something more reserved and which took its sense of self from its colour, material and form, rather than applied decoration.
Following his move to Basel in 1964, his focus turned increasingly to furniture, for all developing that object which would become forever synonymous with the name Panton …. Chair; however when developing his Visiona landscapes he returned to the organic forms he had toyed with in Cannes and the Amoebe Highback was born!
The Panton Shoe however is not forgotten and today one can still find elderly artisan shoemakers in Cannes who create what they refer to as the Sabot Panton.
The Joe Glove
Few furniture object's can lay claim to being so perfectly suited for transformation to an item of clothing as the Joe Sofa by Jonathan De Pas, Donato D'Urbino and Paolo Lomazzi. Created in 1968 as a "pop" re-interpretation of the classic Windsor chair, De Pas, D'Urbino & Lomazzi replaced the familiar wooden staves of the English classic with exaggeratedly padded staves, staves covered in the finest Italian leather, similarly padding up the seat far beyond the familiar scale, or indeed comfort, of the rustic original. The name "Joe" coming from "Windsor Joe", a popular 1960s nickname for those more upper-class youths who frequented London's fashionable Carnaby Street and environs. An irresistible comparison for the irrepressible Milanese trio.
The five upholstered padded staves not only allowing for the high quality sitting comfort on the Joe Sofa, but meant that when miniaturised, one could create an object which, literally, "fits like a glove"!!! Or perhaps better put, fits like an extremely high-quality Italian leather glove.