Hay
About A Chair AAC 20
by Hee Welling & HAY
— 399,00 €
3 % advance payment discount*:

387,03 €

(Save

11,97 €

)
Designed by Hee Welling & HAY for the Danish contemporary manufacturer HAY About A Chair AAC20 is a universal swivel chair that stands out for its typical Danish, minimalist design. The large seat shell is welcoming, while the filigree base ensures stability while suggesting an uncomplicated ease.
Product type
Multi-purpose chair
Dimensions
Height: 79 cm
Width: 59 cm
Depth: 52 cm
Seat height: 46 cm
Colours
Seat



Base




Material
Shell: polypropylene, 100% recycled material
Frame: aluminium, polished or powder coated
Funktion & Eigenschaften
Swivel
Delivery includes
Standard glides
Pflege
Please click on the picture for detailed information (ca. 0,1 MB).

Warranty
24 months
Accessories
About A Chair Seat Pad
Product family
About A Chair Collection


Product presentation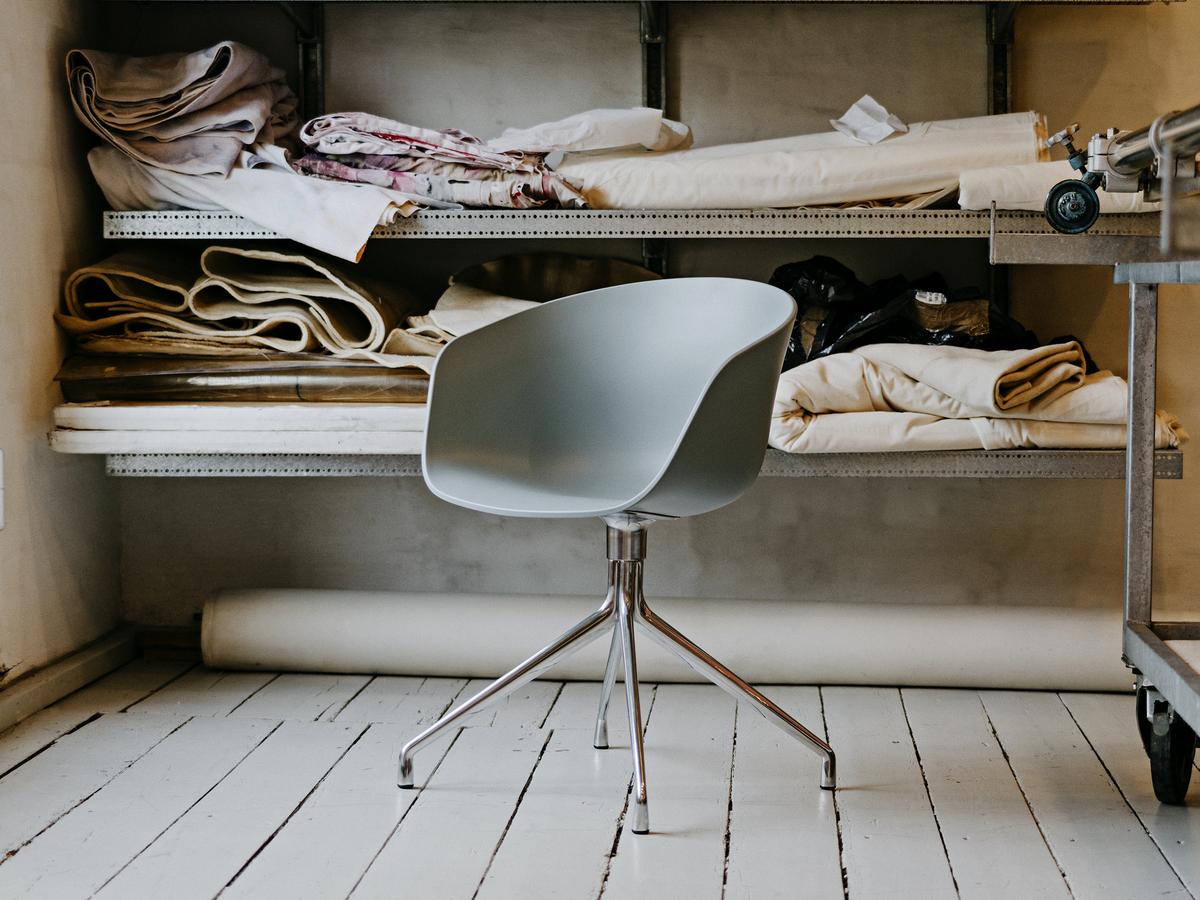 About A Chair AAC20, designed by Hee Welling & HAY for the Danish furniture manufacturer HAY is a modern office swivel chair perfectly suited for both office and home office environments. The spacious, organically shaped seat shell is made of polypropylene and ensures a high level of seating comfort and thus invites you to linger a little longer than is otherwise your preference. The delicately shaped legs meanwhile giving the complete composition the impression, of a chair standing on tiptoe. Whether in the reduced black or white versions or in the more elegant version with coloured chrome plated frame About A Chair by HAY AAC20 embodies the spirit and soul of traditional Danish design in a wonderful example of versatile, modern seating.
You may also like these articles