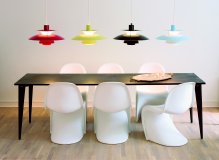 Discover the products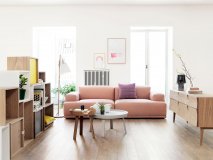 Discover the products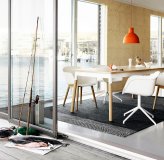 Discover the products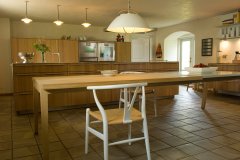 Discover the products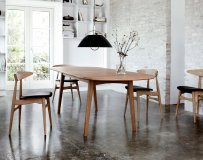 Discover the products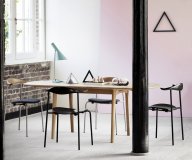 Discover the products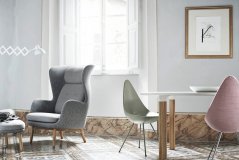 Discover the products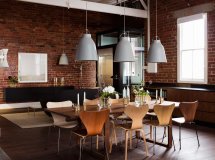 Discover the products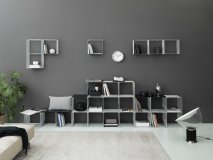 Discover the products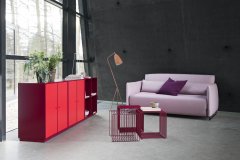 Discover the products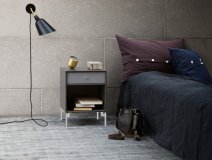 Discover the products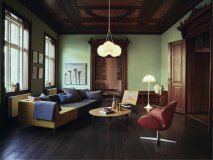 Discover the products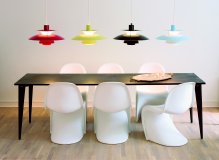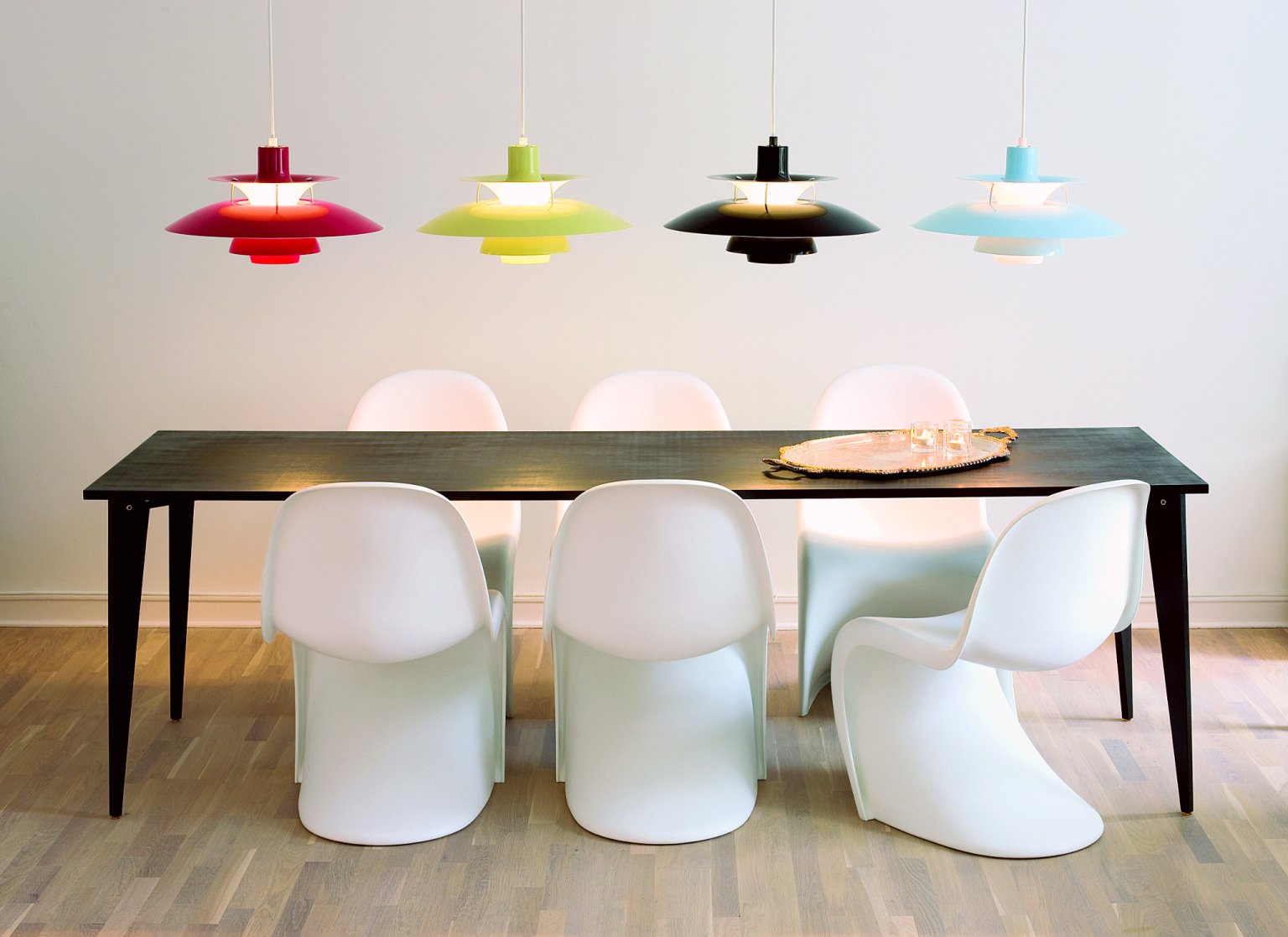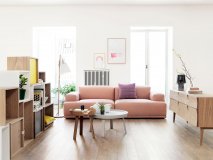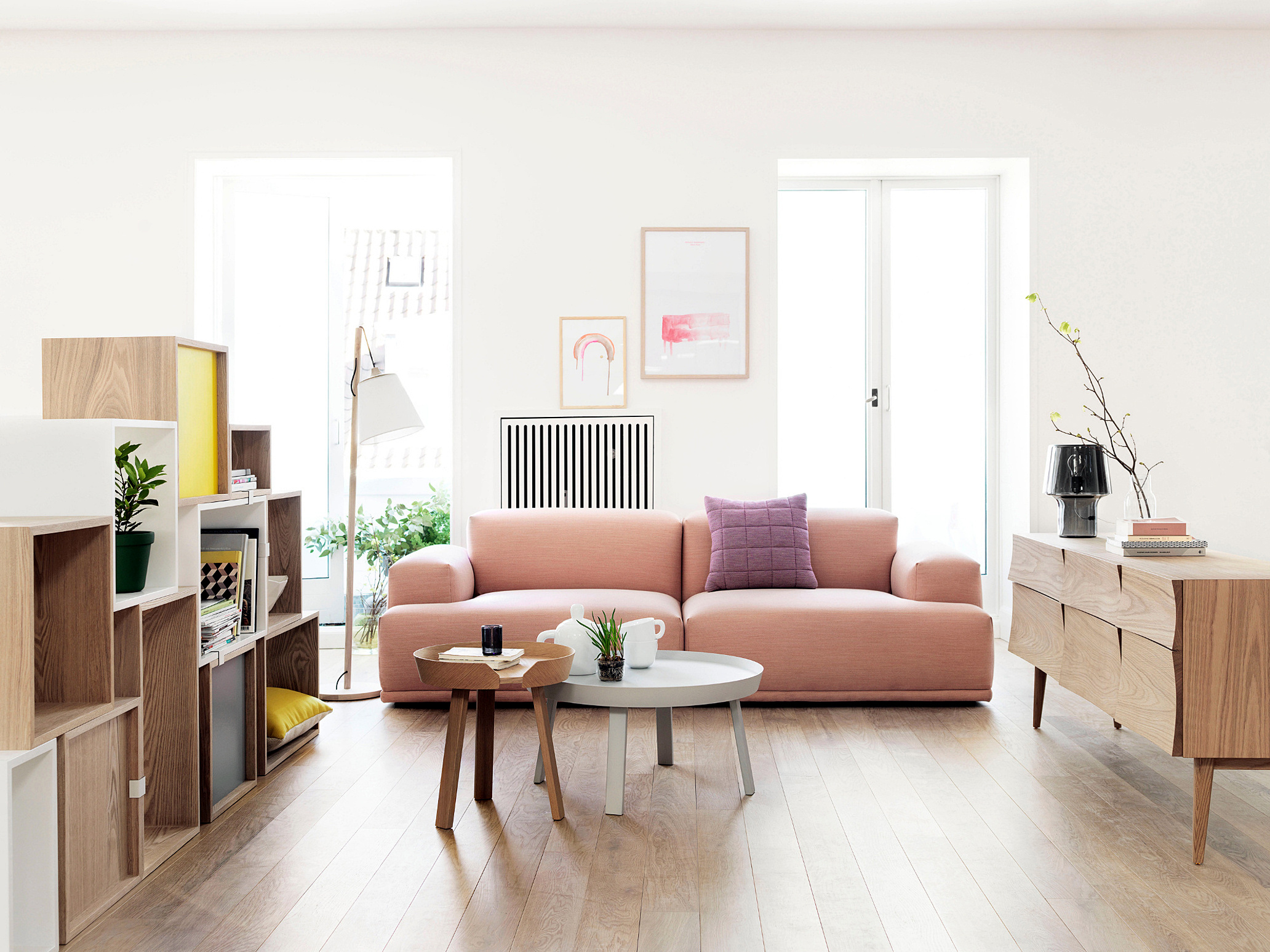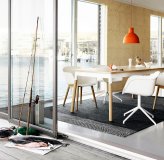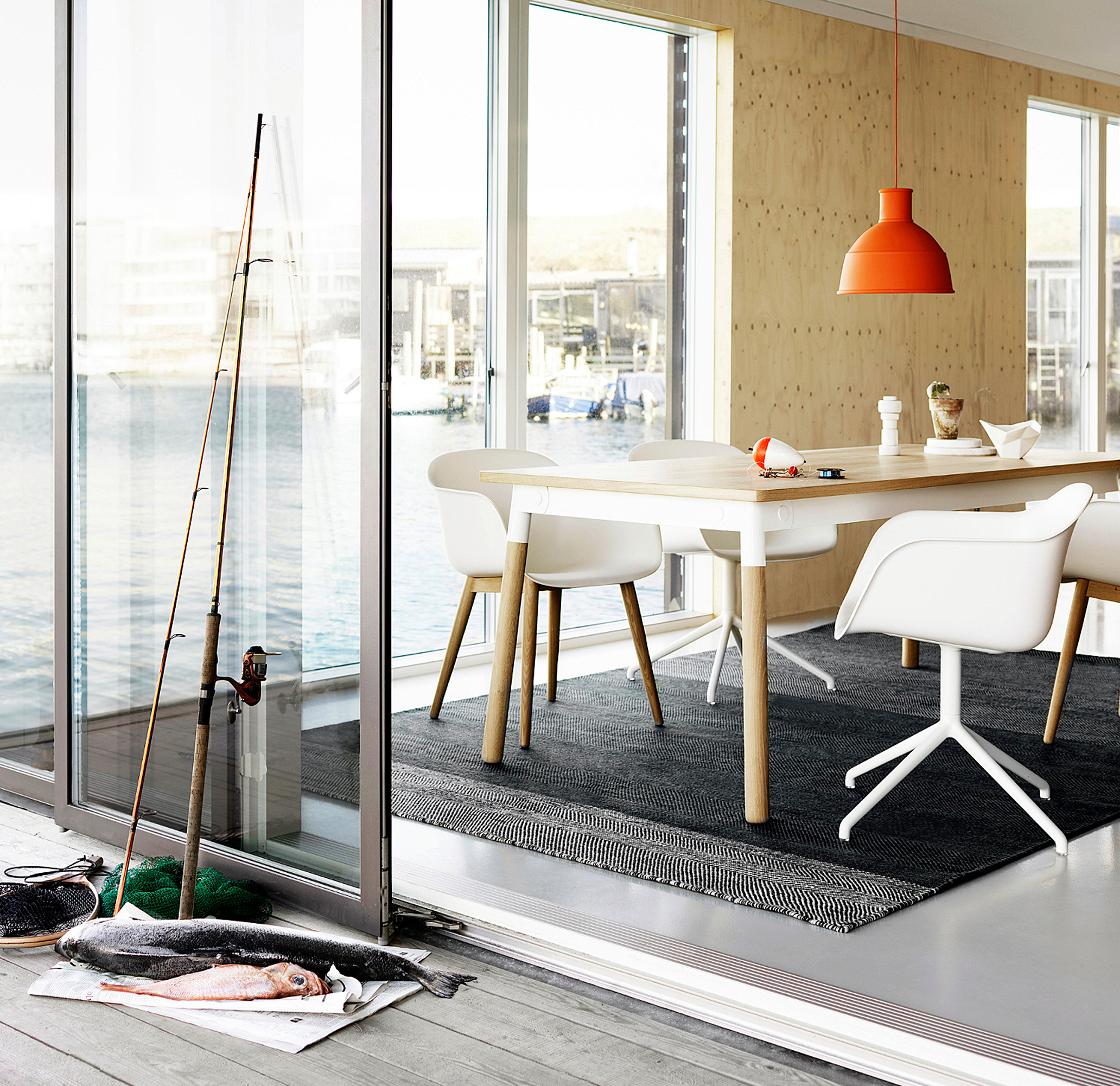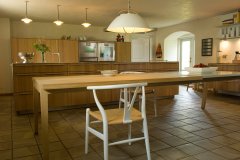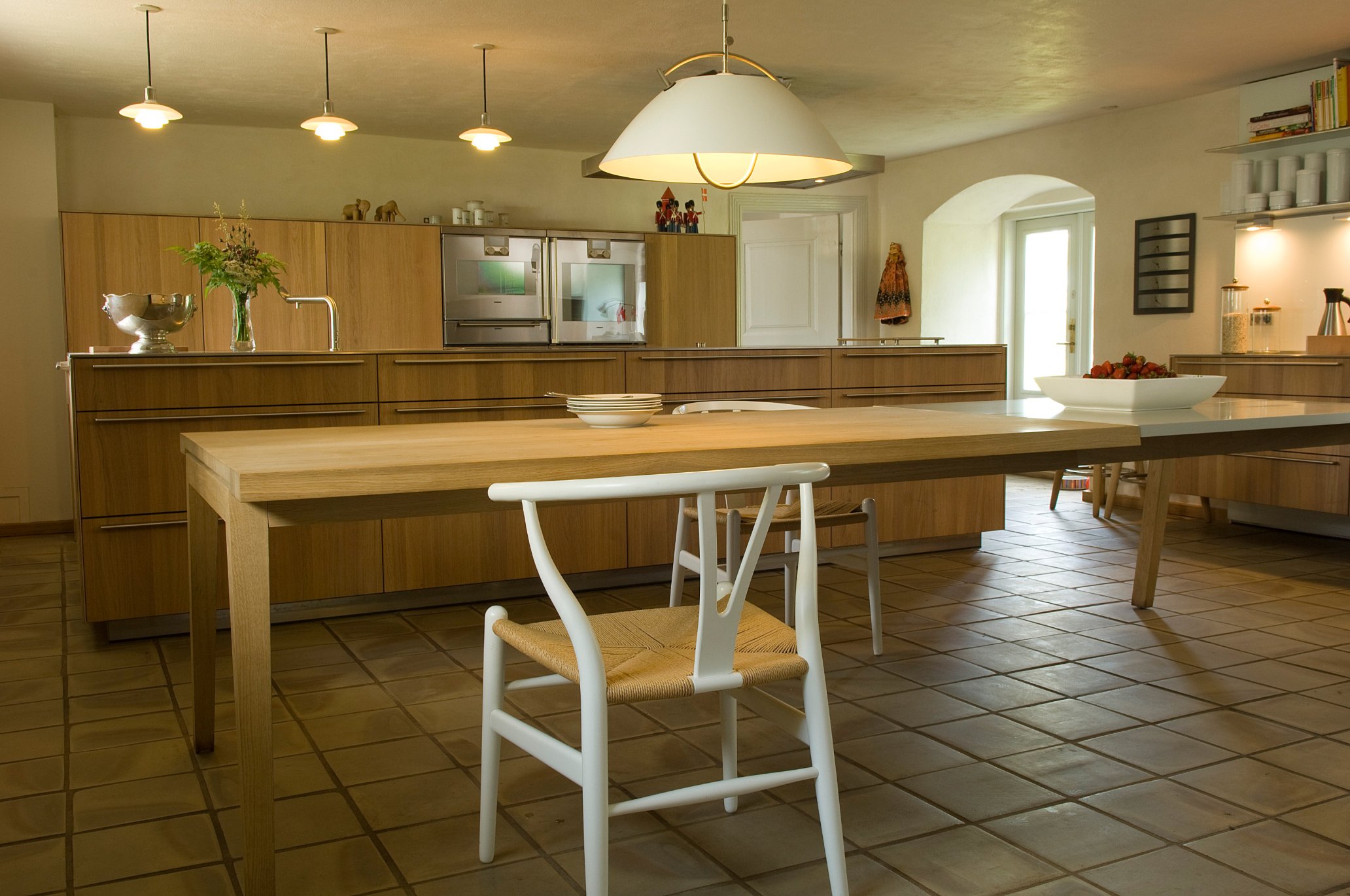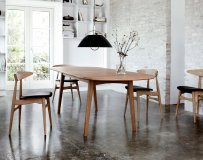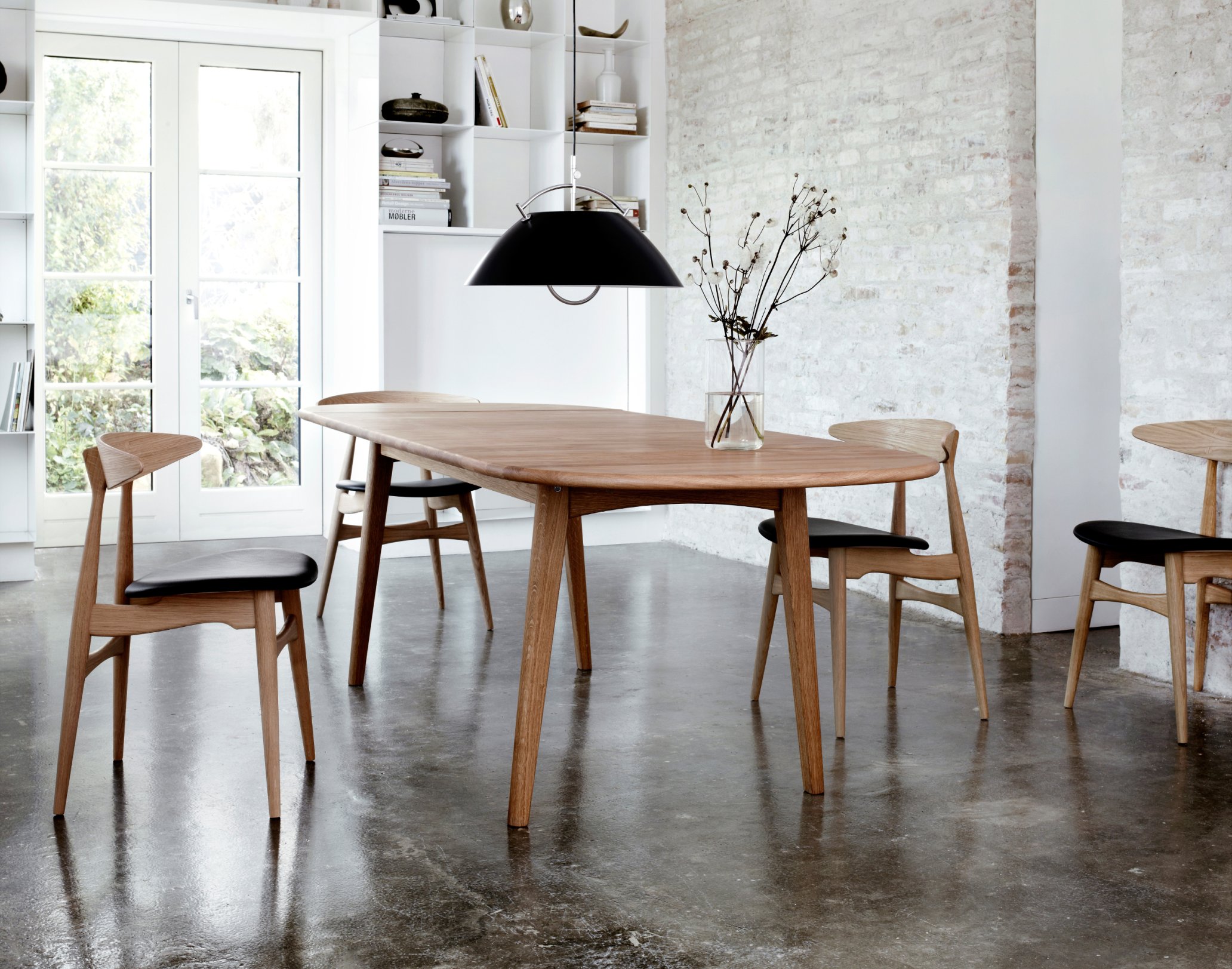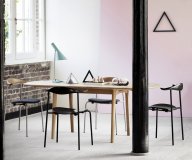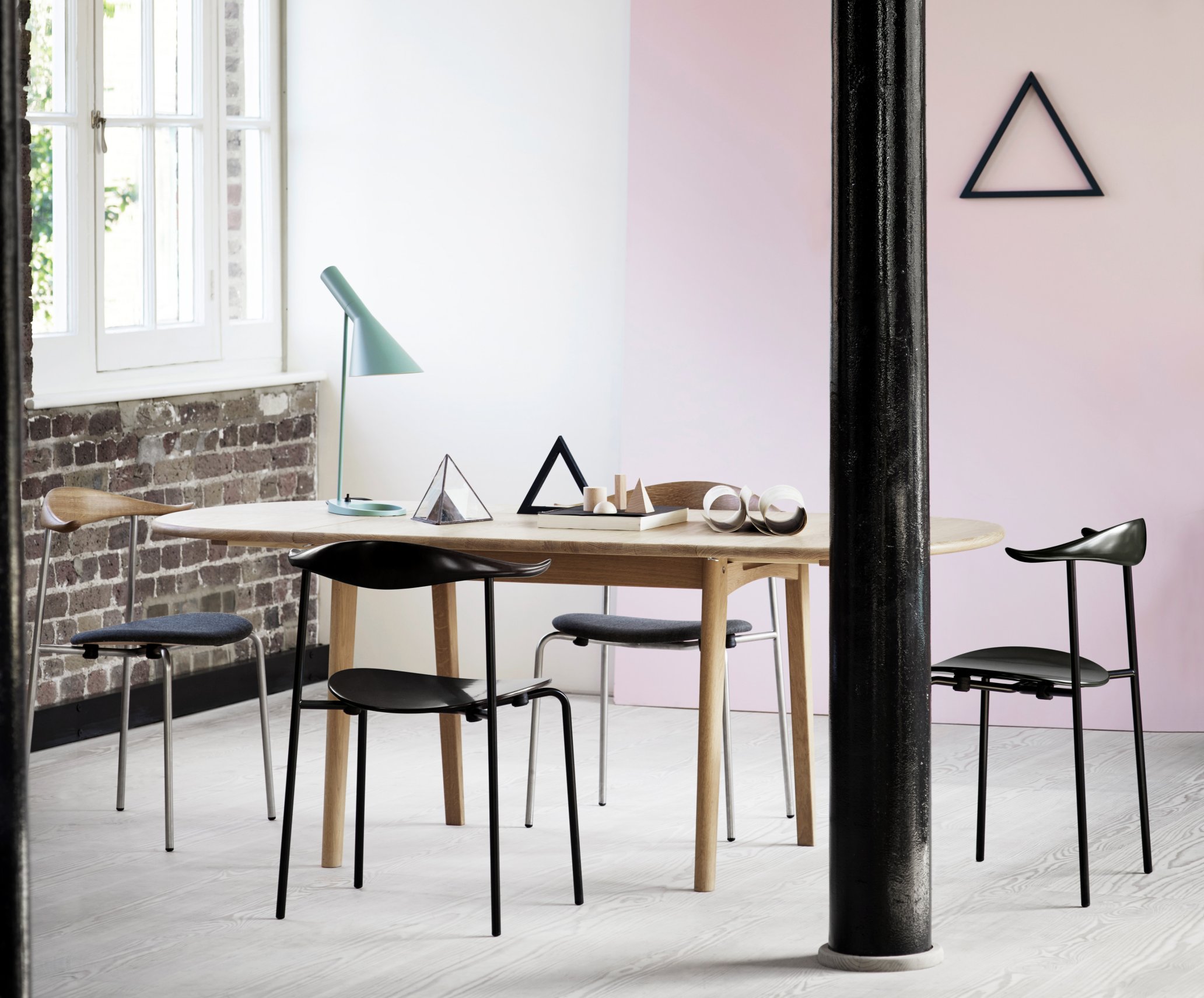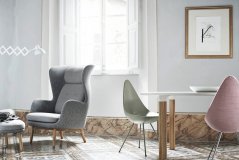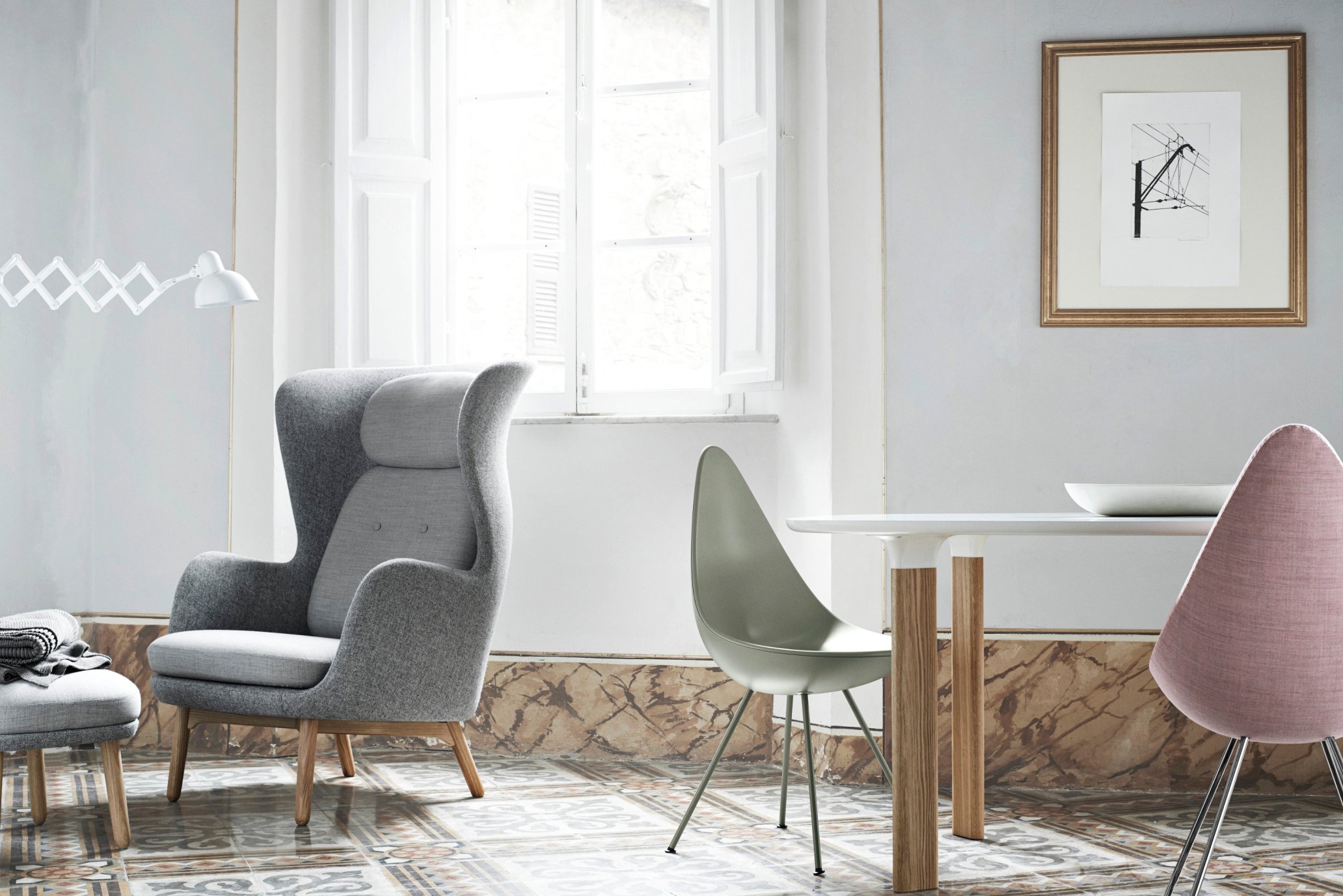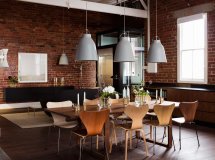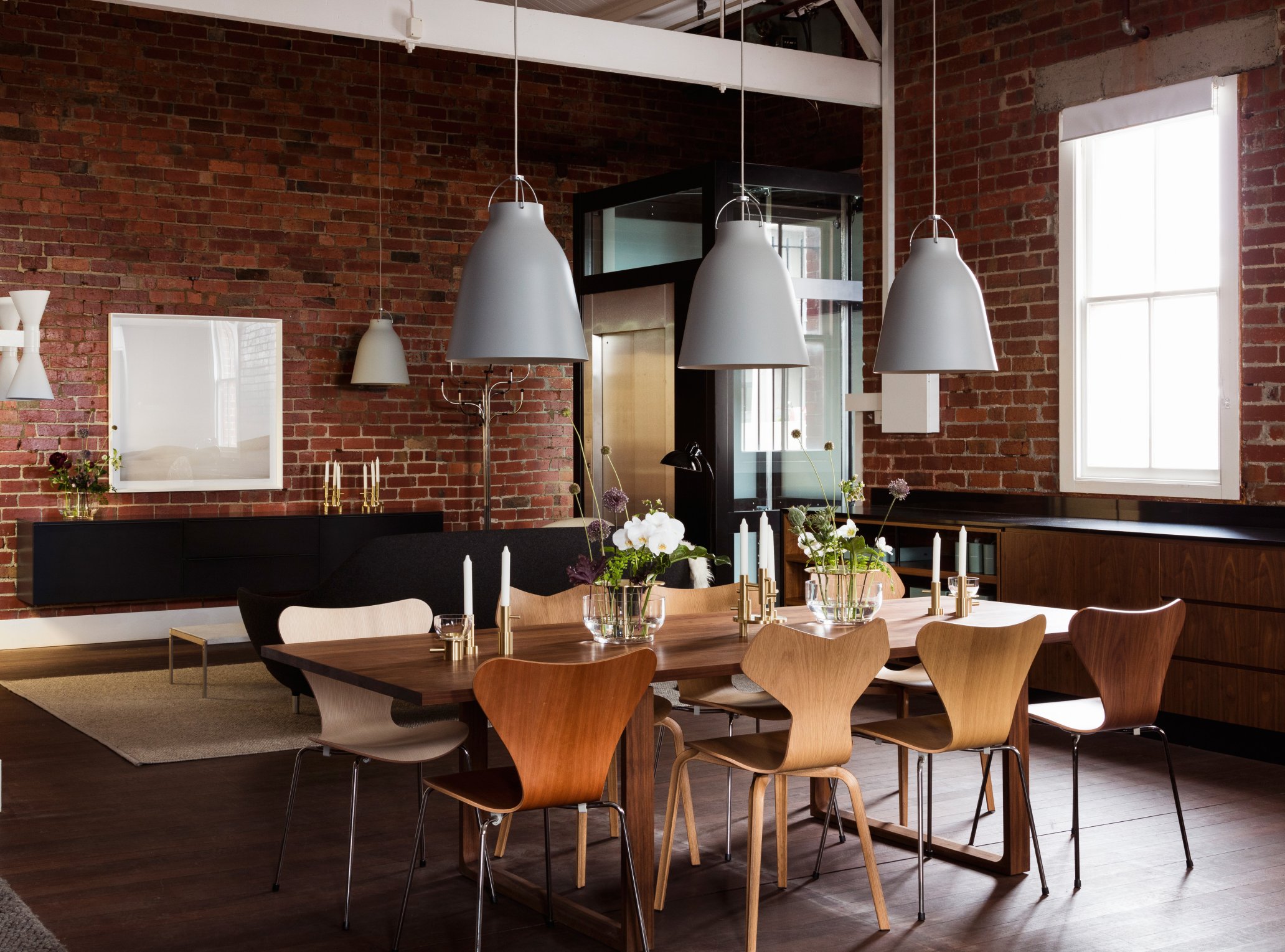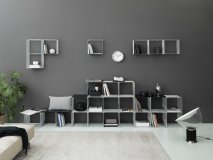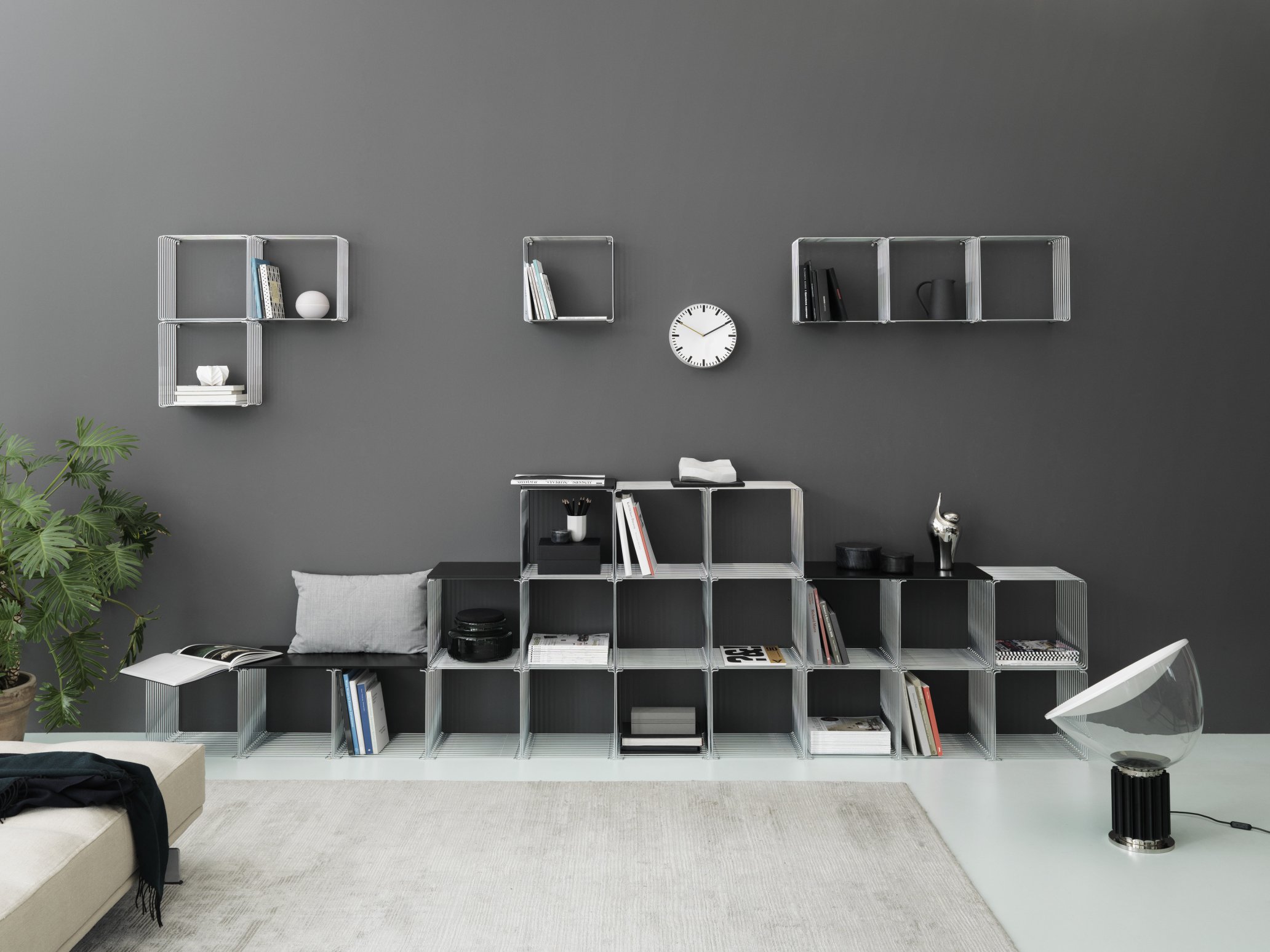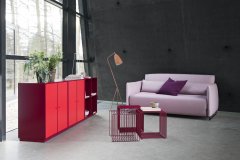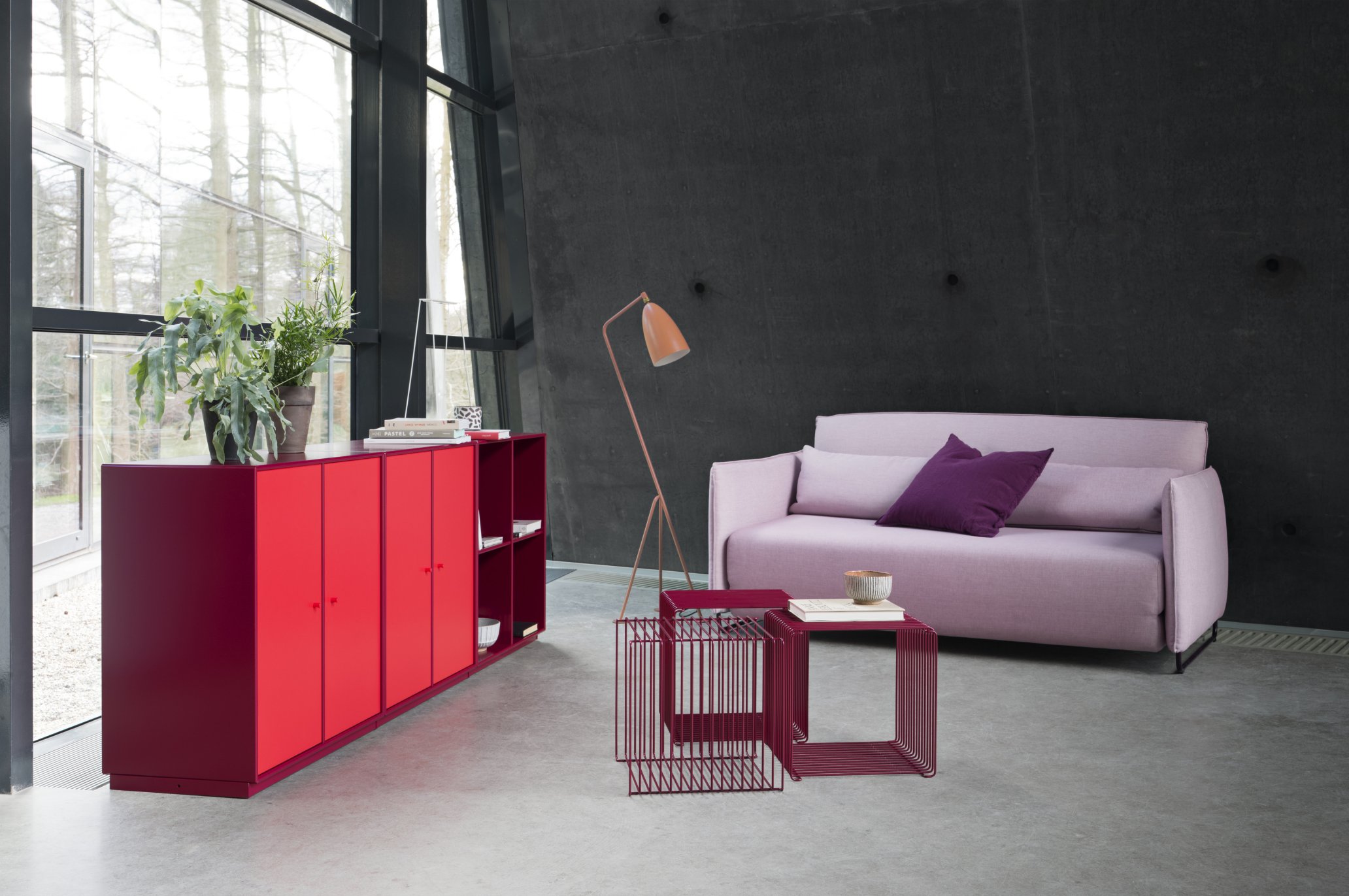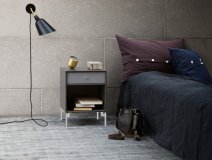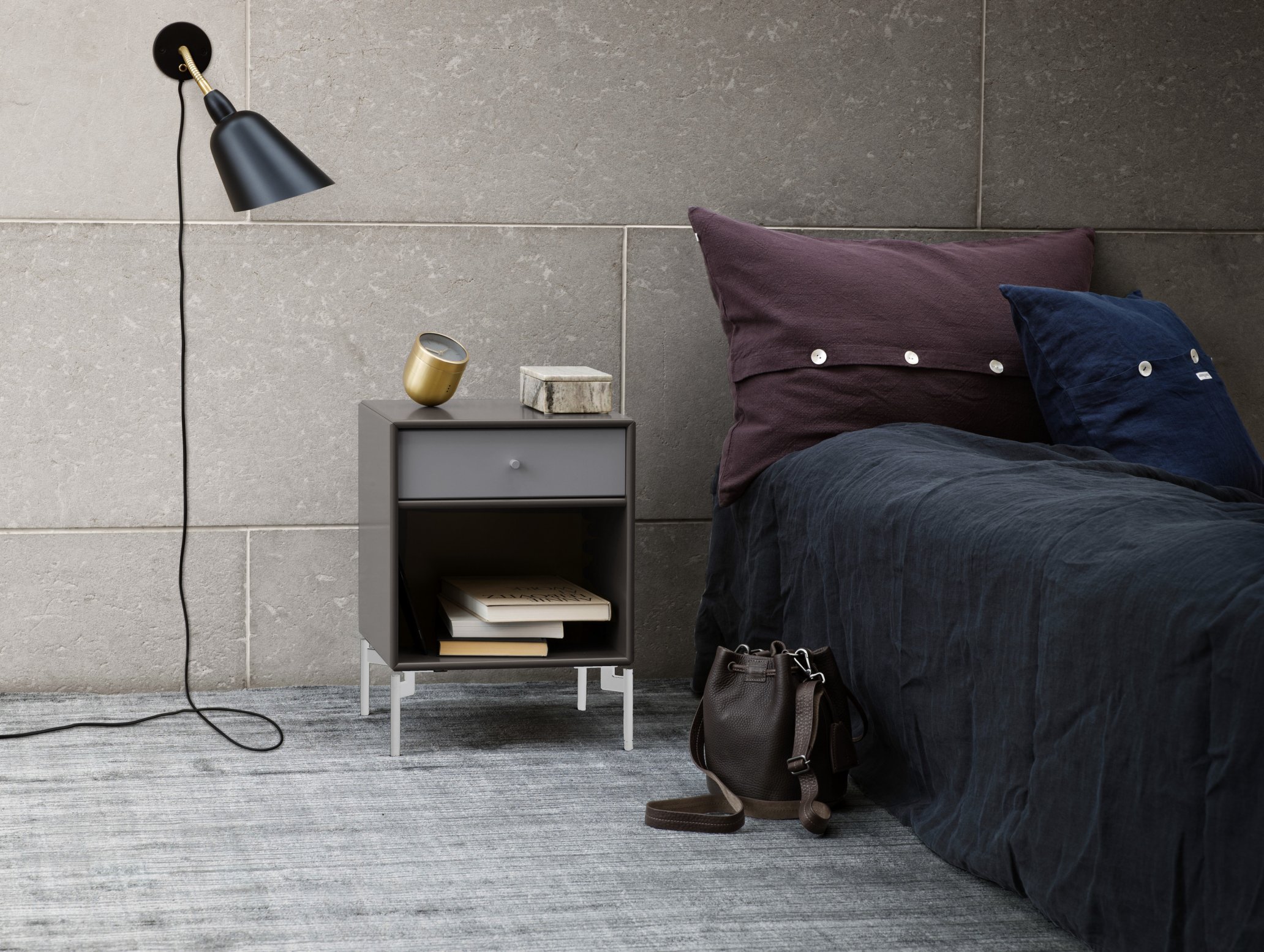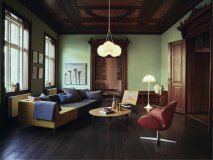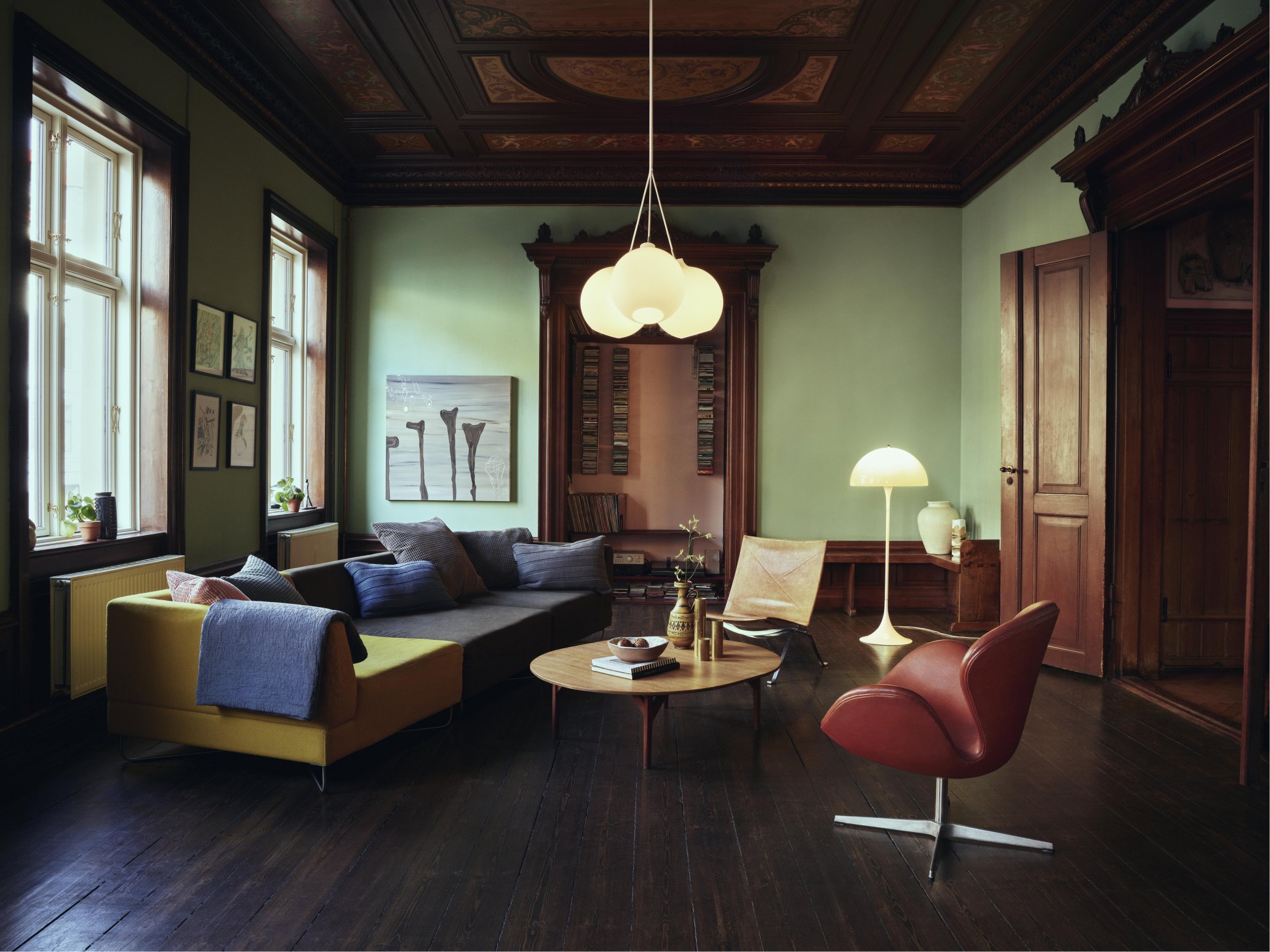 Northern Comfort: Scandinavian Design as Stylish Furnishing Solutions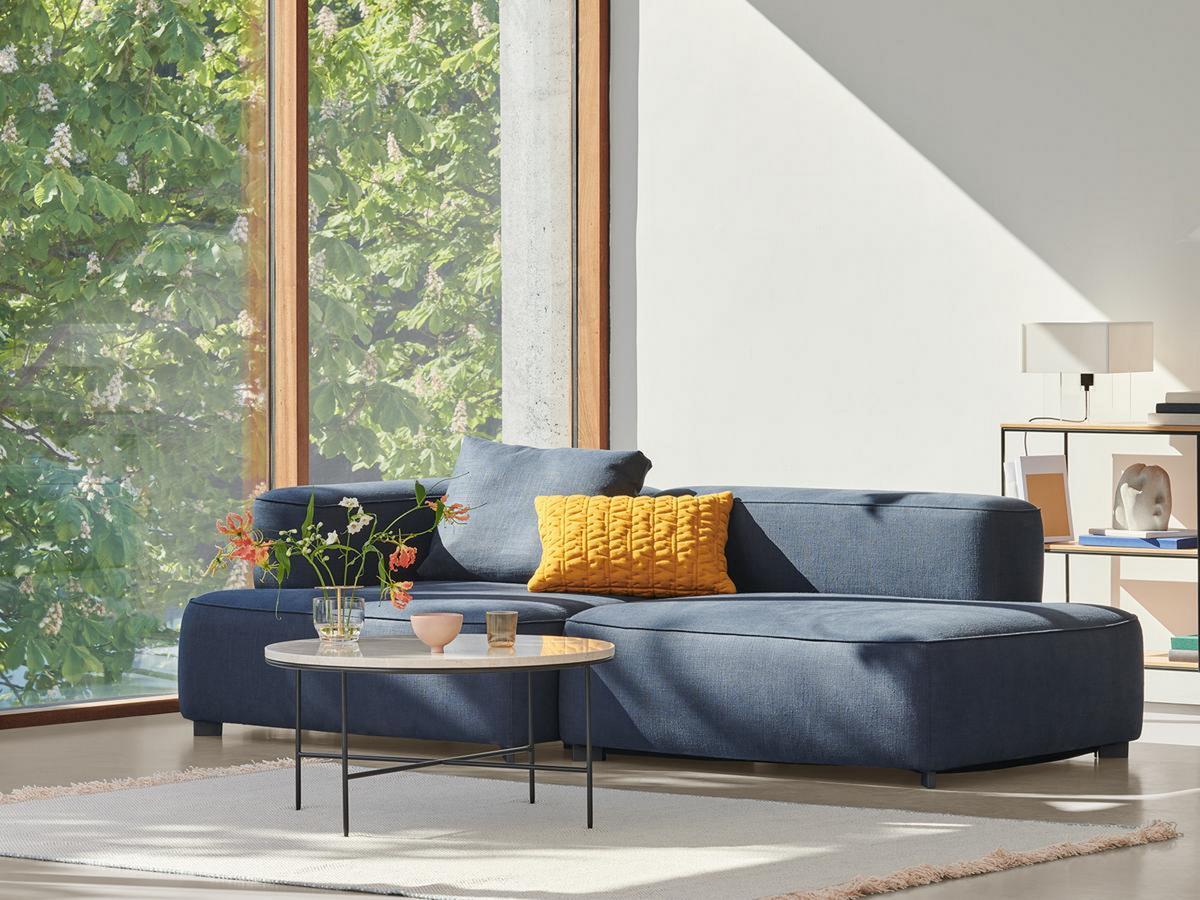 Visit Denmark or Sweden and one is quickly aware of our northern neighbours innate understanding of good design. Often functional, invariably beautiful furnishings and accessories make Scandinavian interiors ideal habitats for the peculiar demands of everyday life. Effortlessly combining simplicity and elegance, practicality and experimentation, decency and presence, overcoming these apparent opposites is the secret strength of Scandinavian design, and why it has continued to endear and fascinate since the 1950s. The global ubiquitousness of designs such Poul Henningsen Artichoke lamp, Alvar Aalto Stool 60 or Arne Jacobsen Series 7 Chair more than ably underscoring such claims.
Hans J. Wegner's Commitment to Tradition
After the 2nd World War the Scandinavian countries established themselves as a leading force in terms of design: a process boosted by the way the soft, organic shapes of Scandinavian designs both contradicted the sharp austerity and orthogonality of classical modernism and also reflected the need for a more harmonious lifestyle following the traumatic events of war. Hans J. Wegner been the opinion that "Technically, there was nothing new in our work", that was however not the case. Wegner's furniture with its gentle curves helping more than most to define the combination of traditional craft techniques and contemporary aesthetics which formed the basis of the new Scandinavian tradition. From the beginning of the 1950s Denmark and Finland began to establish reputations for clear, timeless designs produced with an exquisite attention to detail and a high degree of technical proficiency. At the 1951 Milan Triennale the most medals were won by Finland; subsequently the exhibition "Design in Scandinavia" travelled from 1954 for three years through the US and Canada: Thus Scandinavia moved into the focus of the design world.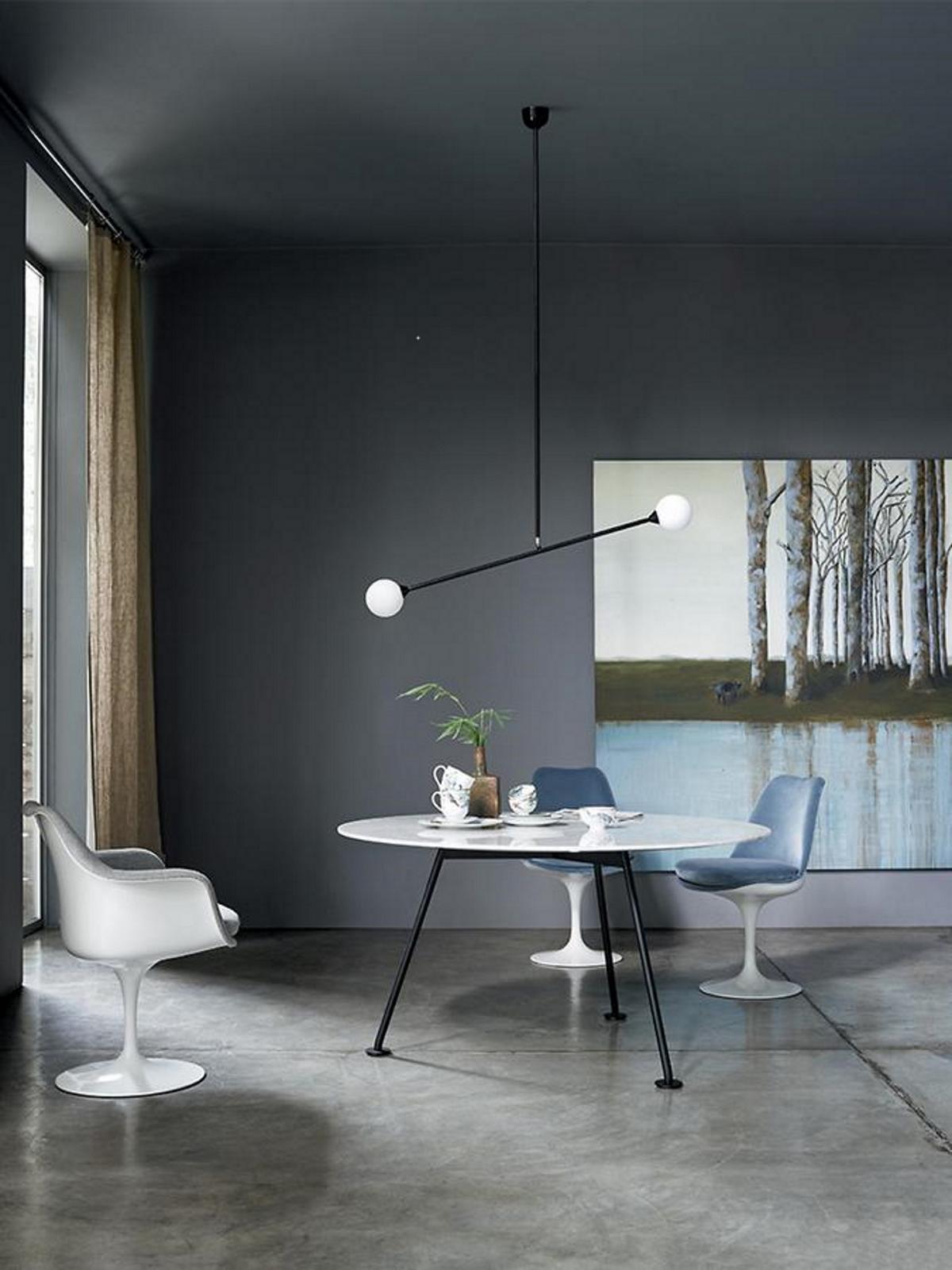 Alvar Aalto, Eero Saarinen and the Finnish Harmony of Man and Environment
Post World War II, design in Scandinavia became universally defined by so-called organic modernism for all in Finland, a country which quickly took on a leading position. The dynamic, organically rounded designs of the period poetically underline the unity of man with his environment; and, as one would expect, wood plays an important role, as perhaps best exemplified by the formally reduced designs of Alvar Aalto. However not just wood. The Finnish architect Eero Saarinen, for example, extended the material range and experimented enthusiastically with plastic, research taken on by, amongst others, Eero Aarnio, who with his humorous sculptural designs in acrylic, fibreglass or plastic, including the unmistakable Ball Chair greatly influenced design history.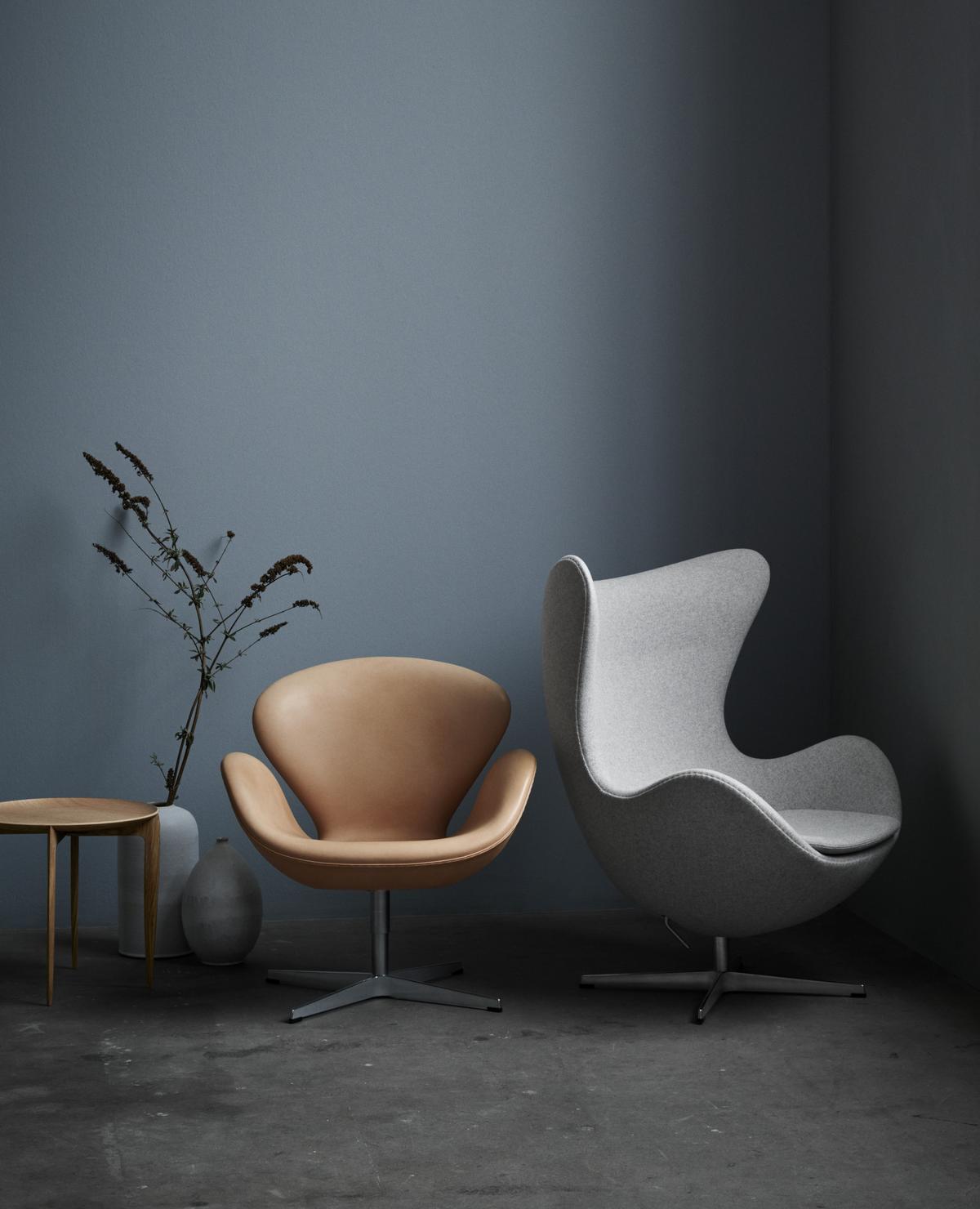 Verner Panton Goes His Way: Why Simple When Design Can Be So Colourful?
Not your stereotypical Scandinavian design! That the Panton Chair was created by the Dane Verner Panton cannot be immediately gleaned; however consider further and one discovers the finest tradition of Danish organic craftsmanship and adherence to natural laws. Verner Panton studied at the Royal Academy of Art in Copenhagen and worked in the architectural office of Arne Jacobsen before leaving in 1952 to travel through Europe in his VW bus. Following the establishment of his own design studio he began to increasingly devote himself to the development bright coloured, plastic almost psychedelic works that would come to characteristic Verner Panton. A development which in many ways reached its zenith with Verner Panton's interior for the former Spiegel publishing house in Hamburg.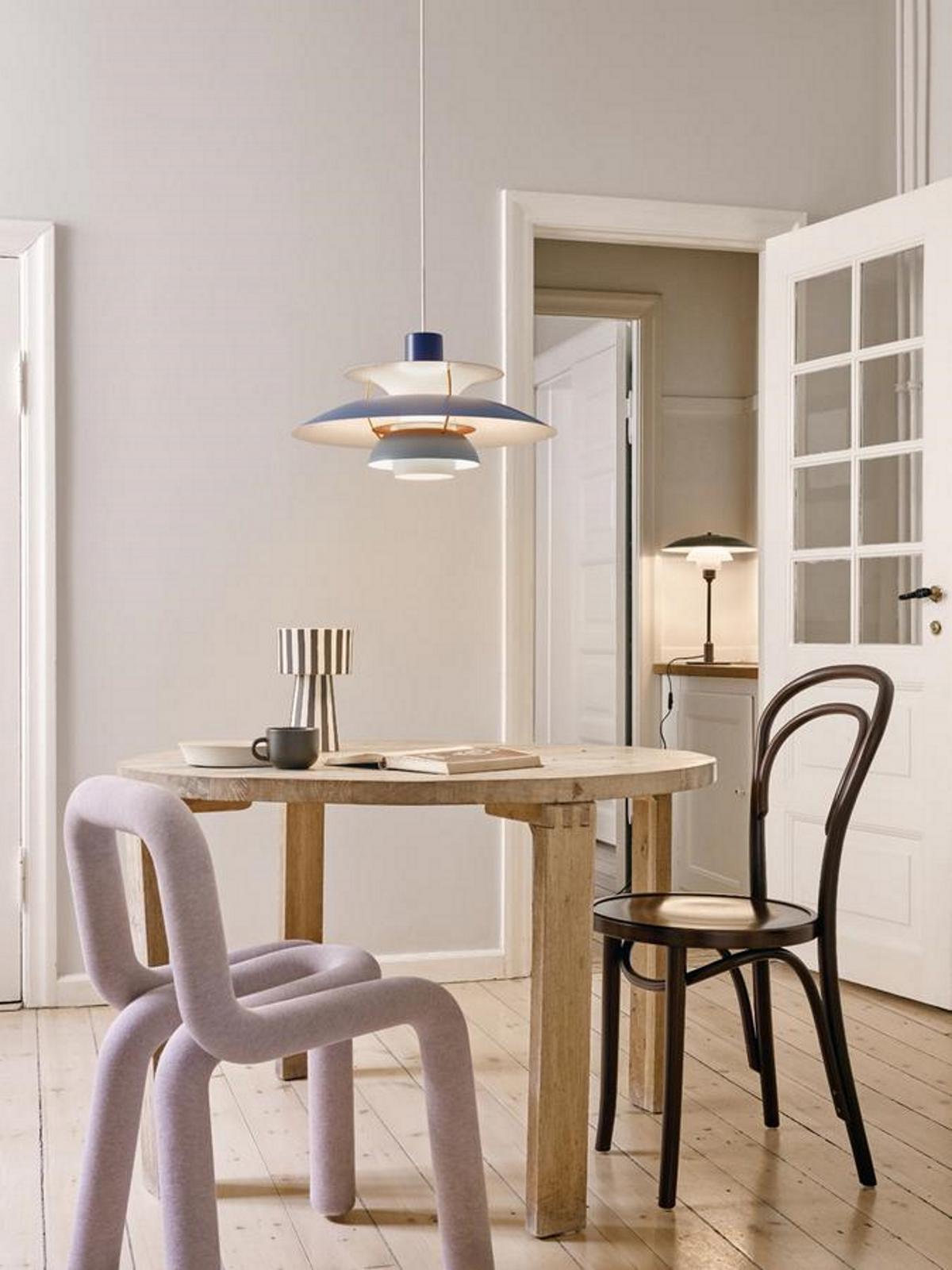 Hay: Contemporary Scandinavian Design
When talking about furniture from Scandinavia it is impossible to ignore Danish manufacturers Hay. Established in 2002 Hay have quickly established themselves as one of the more competent interpretors of contemporary Danish design and as a manufacturer who understand and appreciate, promote and thus revitalized Danish design in a contemporary context. Explicitly Hay take the innovative majesty of the 1950s and 1960s and integrate it into new designs that are high quality and also affordable. Hay have no interest in releasing fashionable status symbols, but good, honest furniture for for everyday use, furniture like About A Chair collection by Hee Welling. Born in 1974 Hee Welling is one of the young generation of Danish design talent with whom Hay successfully co-operate and competently re-invent the Danish design tradition as exemplified by the smart reduced, soft shapes of AAC22.
Beauty for All: Good Design For the Masses
With its reduced, soft, form language and dominance of natural materials, Scandinavian design established itself globally after WW2. The reduction to pure forms, combined with traditional craftsmanship developed by the first generation of post-War Scandinavian designers has been continued by subsequent generations, albeit with resorting to dogma: for example, an uninhibited playfulness, momentum and a certain extravagance allowed Eero Saarinen to form his Tulip Chair. In addition the specific form of the Scandinavian social democracy and its ideal of an egalitarian society have flowed into ideas of furniture design, thus allowing for furniture that is both functional yet personal and which allows for large scale production of essentially craft objects.
From Egg to Swan - Arne Jacobsen's Interior for the SAS Hotel
The Swan, Swan sofa, 3300 Series and Egg: all established Scandinavian design classics, and all created by Arne Jacobsen for his Meisterwerk - the SAS Royal Hotel in Copenhagen. Manufactured today by Copenhagen based manufacturer Fritz Hansen, who also produce Jacobsen's iconic moulded plywood Ant Chair, the SAS works perfectly reflect Jacobsen's love of and respect for nature, and how he expressed this in the formal elegance of his designs. Also worth mentioning in this context: The Arne Jacobsen lamps currently sold by Louis Poulsen and which equally reflect Jacobsen's clear, reduced design approach.
And Everywhere Poul Henningsen Lamps
Be it the sculptural Artichoke or the simpler PH lamp - the lamps of Poul Henningsen are ubiquitous classics of Scandinavian design and the examples of Scandinavian design's endearing charm: everyday objects, beautiful, purist, gentle, accessible, elegant. A lamp such as the PH 5 can hang in both a cosy kitchen as well in a gallery, a school or even a church: and that because Poul Henningsen found a timeless design that is interesting and at the same time discreet. Born in 1894 Poul Henningsen worked as designer, architect and as editor of the political magazine Kritisk Revy and co-operated from 1925 until his death in 1967 with the manufacturer Louis Poulsen who still produce Henningsen's lamps today.
Hygge – Scandinavian homeliness
Hygge is the great luck of the Danes, the open fire on a grey, cold day, the long walk in the woods, the pretty wooden houses in rural idyll. The list could go on and on. Furniture that encourages optimism, creates a good mood and simply conjures up a sense of comfort when viewing it, feeling it or sitting down, is part of the hygge trend, that longing for happiness. And the Scandinavians are famous for it, even if the word 'hygge' comes from Norwegian, but is now anchored in Denmark in furnishings and design as well as an attitude towards life. The Norwegians tend to use 'koselig'.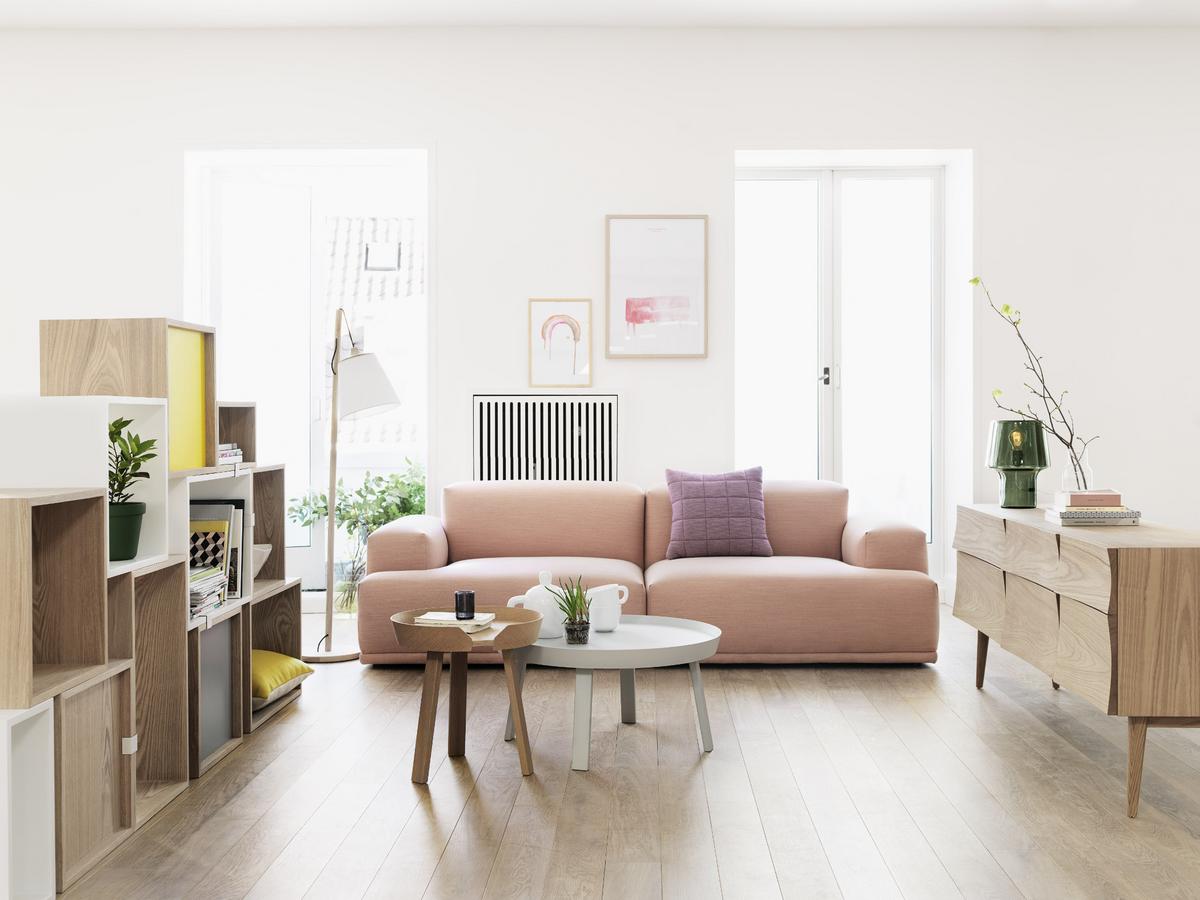 Furniture from Skagerak, Muuto or Carl Hansen & Son never appear artificial or ornate - they are always functional, physically and emotionally. In their durable design, they also seem to never go out of style. There are sustainably manufactured pieces in the most beautiful natural materials, modified again and again or further developed in new colour nuances or with new functionality.
Every brand has its own signature, every piece of furniture is not only of consistent quality but also so often shaped by the character of a one-off, after all, wood grains or other natural properties differ from one another.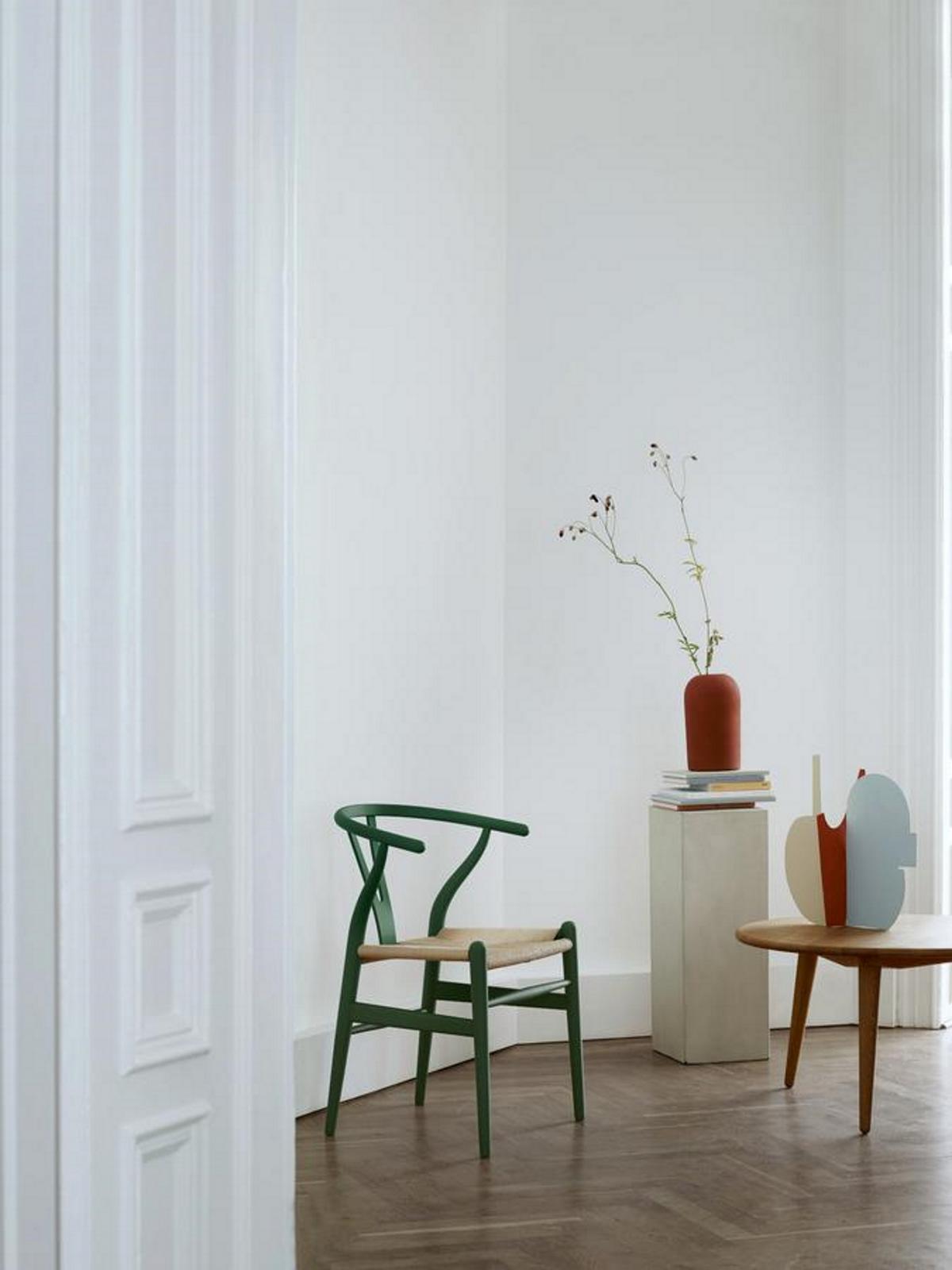 Hygge completely individual
Hygge also means playing with individual domestic details. The vase with the summer flowers on the table, the accessory on the shelf, the comfortable armchair in the reading corner - the Danes know how to create small islands free of frills and which exude a cosy feeling of security.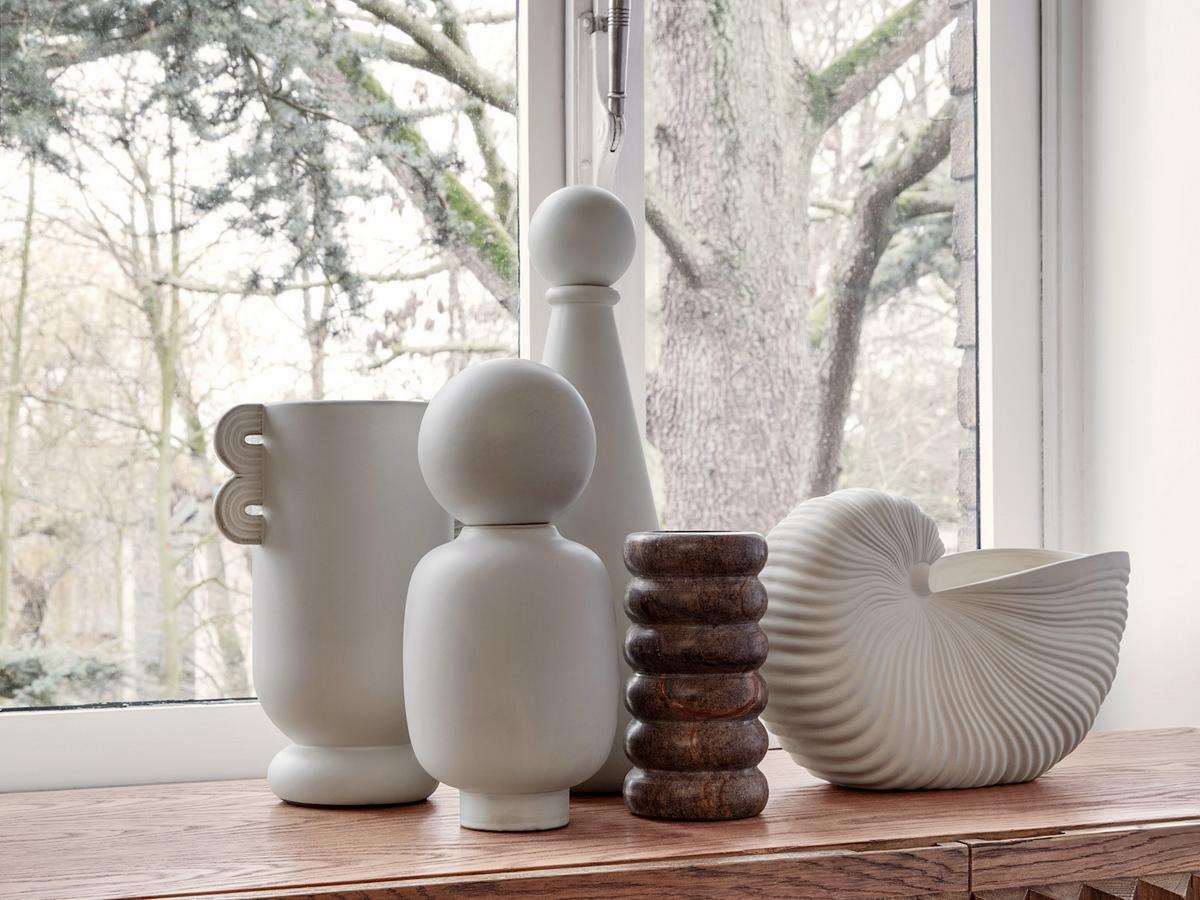 The particularly appealing aspect with high-quality designer objects is that they can be passed on because they are, and remain, timelessly beautiful. For that reason alone, your heart becomes hygge.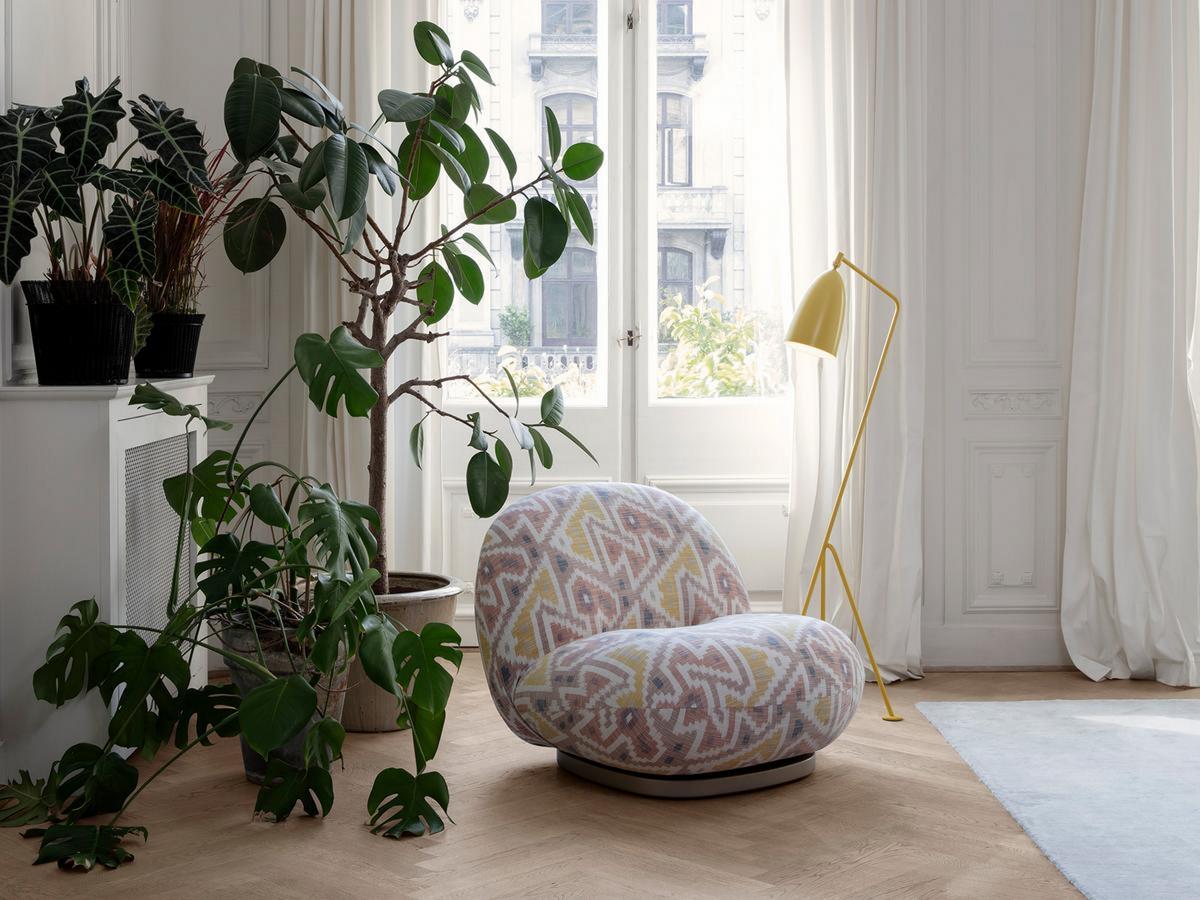 How do you create a hygge interior?
Hygge living often means white as the basic colour, combined with beige or earth tones. Dark tones up to the monochrome black and white trend or bright nuances serve as contrasts. Nordic diamond patterns can be combined just as well as rough linen fabrics or other natural materials. Cushions, carpets, trays and vases are just as essential as candles, which are omnipresent in the Nordic countries. Of course, it can also be a different basic tone than the clichéd white - whatever you want.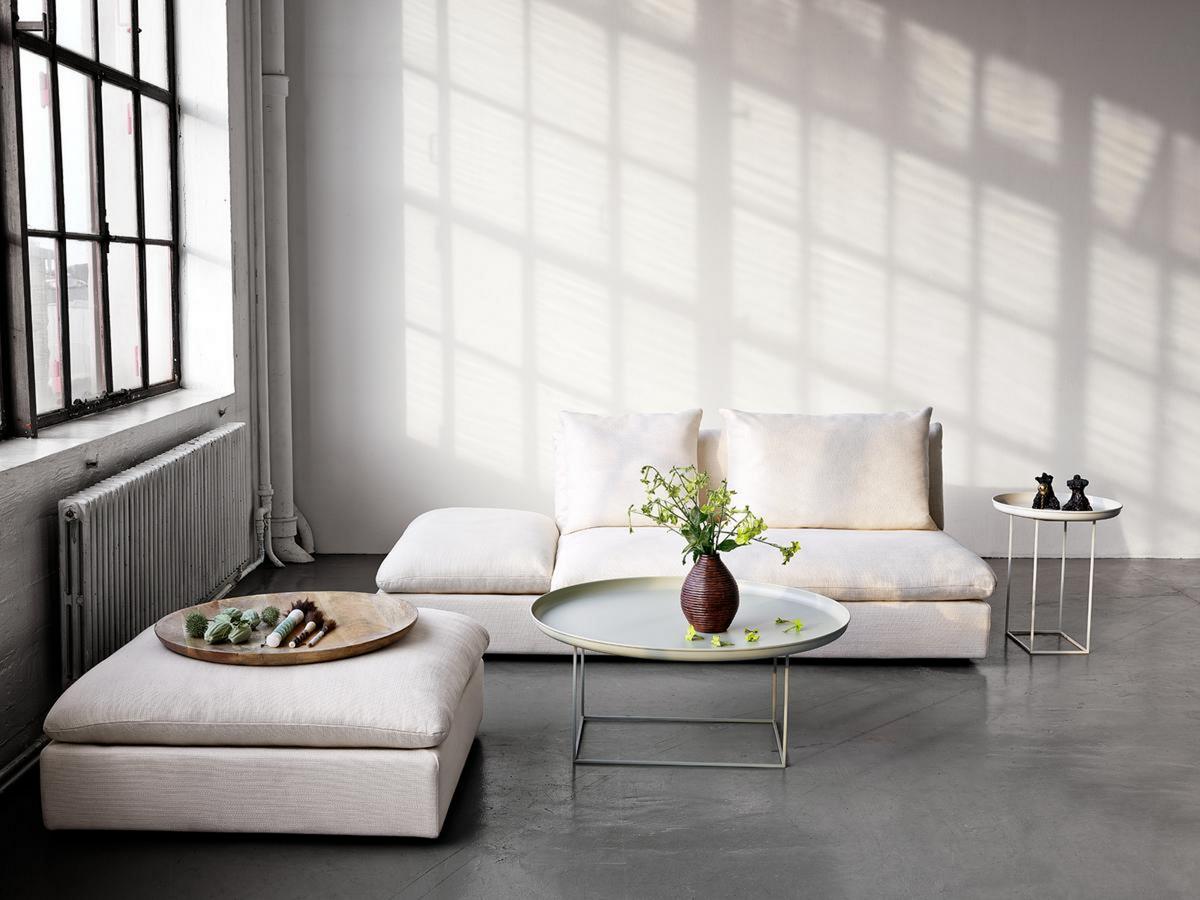 Hygge in furnishing is, for example, coordinating furniture and interior accessories in terms of shapes and colours, furnishing large rooms with functional living islands, such as reading or couch corners or dining areas, and using natural materials such as ceramics, wood, linen or wool, complemented by cosy decorations such as candlesticks, vases, storage baskets or plants.