Business Solutions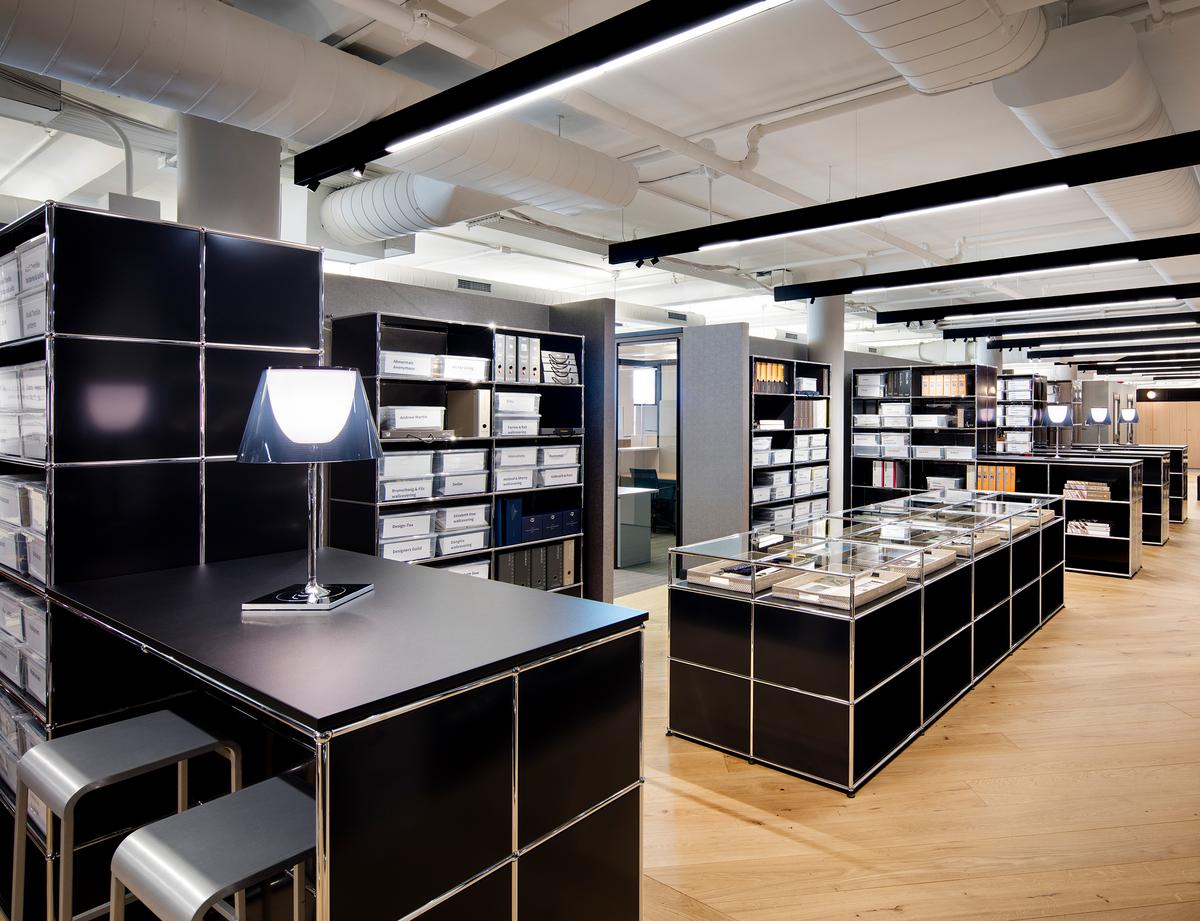 The optimal furniture for every branch
As different as industries and work areas, so the requirements for optimal furnishing. A space with individual offices, an open-plan office space or a mixture? How flexible does the space have to be? Should the design be implementable across departments or specific to one? Such and similar questions should be clarified during the planning phase in order to achieve the best possible result for the work environment, staff members and ultimately the company.
Architectural Practice
An optimally designed architects' office should offer enough space for the work processes of the employees and at the same time reflect the planning competence and creative position of the company. Spacious desks such as the Eiermann table by Egon Eiermann are an enduring classic amongst the architectural tables. Office chairs with castors from Wilde + Spieth, Vitra or Fritz Hansen promote flexibility and dynamic work processes. Especially in the area of architecture, decorative design classic are a must, for example Bauhaus furniture such as the Wassily Chair by Marcel Breuer or Thonet chairs leave an effective impression in the entrance area or meeting room.
Law Practice
The interior of a law firm requires a meaningful room layout, optimal room acoustics for maximum discretion and functional furniture. The ideal partner for the latter is the Swiss manufacturer USM Haller, who has established itself worldwide as a supplier of office furniture based around its modular furniture construction system. USM shelving, filing cabinets and sideboards offer plentiful storage space, can be locked if required and, as proven design classics, also ensure a serious impression. In addition the reception area of a law firm can also be representative, and be optimally matched to the company's requirements, with USM reception counters or Bauhaus classics paired with modern colourscapes.
Medical Surgery
As every doctor's surgery has to meet the current medical and hygienic standards, there is less room for manoeuver in this branch than in others: nevertheless, it is still important to make the treatment and waiting room so inviting that the patient feels as comfortable as possible. When choosing furniture, functionality, flexibility and easy-care materials play a major role. USM practice furniture meets all of these requirements, is extremely durable thanks to its high quality materials while thanks to its reduced design, is always visually exciting. In the waiting room chairs such as, for example, easy-care plastic Vitra chairs are an easy choice, and one should never forget to ensure sufficient storage space for jackets in the form of coat hooks or clothes rails. In order to make the waiting time more pleasant for children, special children's furniture is particularly suitable for doctor's surgeries, especially when used to set up a cozy play area.
Start-up & Co-working Space
Although the cliché of the colourful chaotic Start-up or Co-working space is widespread, organisation and structure is of course also in demand in young, emerging companies: optimal here are flexible solutions such as height-adjustable desks from Montana or Vitra and individually adjustable chairs that are geared towards the ergonomic requirements and working habits of different users. USM highboards, sideboards and other design classics from the Swiss manufacturer offer plenty of storage space, can be locked on request and are ideal as room dividers. There are also suitable furnishing options for creative brainstorming: multifunctional furniture such as the Vitra Stool-Tool and bean bags provide a casual atmosphere and should not be missing in lounge areas or unconventional meeting areas.
Individual project planning with smow
We are happy to advise you regarding your project from planning to implementation. Whether residential, office or public area, please share your ideas with our Planning Department.
Depending on the project, the realisation of your project by our architects and interior designers will be managed by a local smow store on site or via our online shop. You can contact our planning department from Monday to Friday between 8 am and 7 pm via +49 (0) 341 2222 88 66 or mail projekt@smow.de.