USM Haller Surgery Furniture
Can't find a suitable USM practice furniture object? For an individual configuration use the smow USM Configurator, contact the smow USM Customer Service Team on +49 341 22228811 or visit your nearest smow Showroom for assistance in creating your individual units.
USM Haller Furniture in the Medical Practice and Hospital Environment
From the reception area to the consulting room, every medical practice should create the correct first impression,ensuring the given space is used optimally and your patients feel comfortable. With the USM Haller modular system, you can be sure to have the right colour and material choice for an optimal ambiance.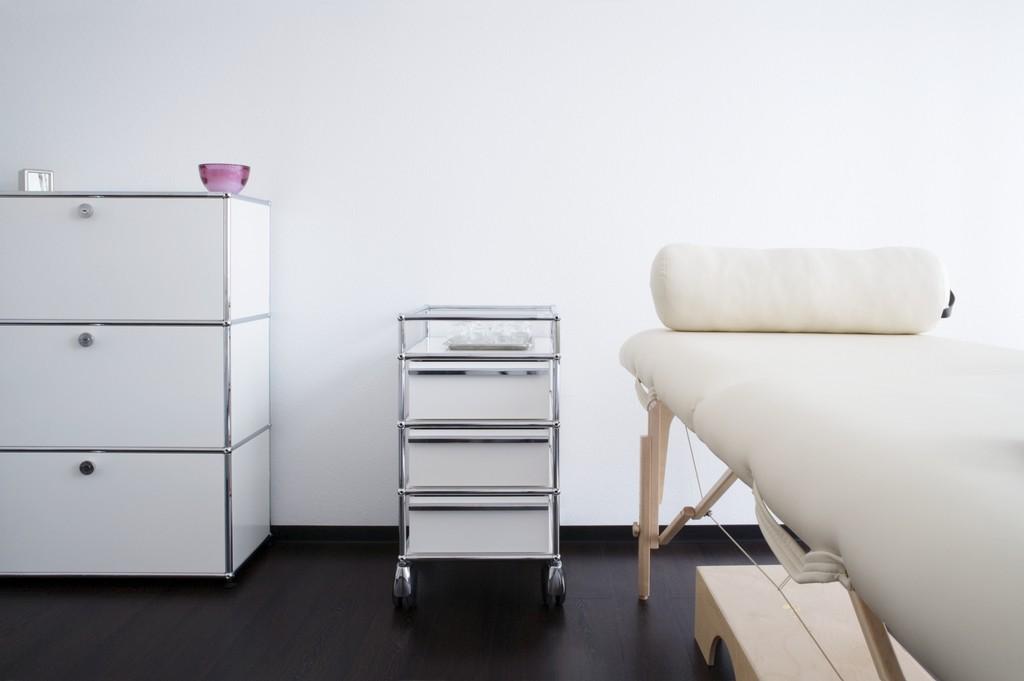 From the reception to the treatment room, the individually configurable shelving system from USM Haller can be used in a near endless variety of ways tailored to your personal needs. Whether with formica coating, versatile storage accessories or holistic systems specially tailored to your premises: the flexible USM Haller furniture is ideal for furnishing any clinic or practice rooms. The USM Haller shelving system is individually configurable, of high quality, timeless and durable, thus completing every doctor's office or clinic in an optimal manner.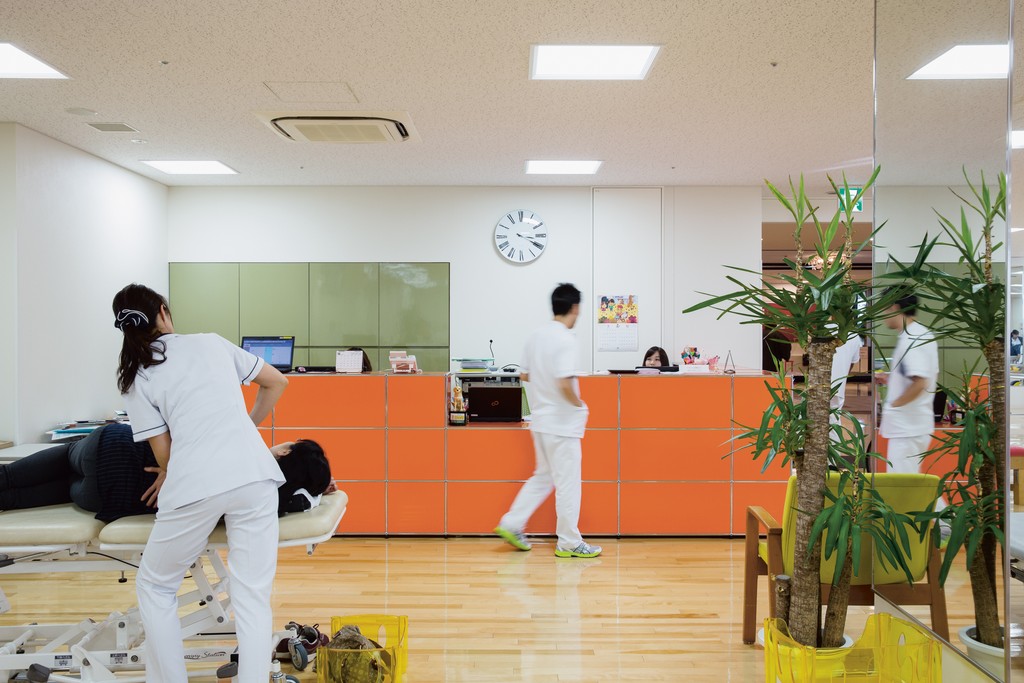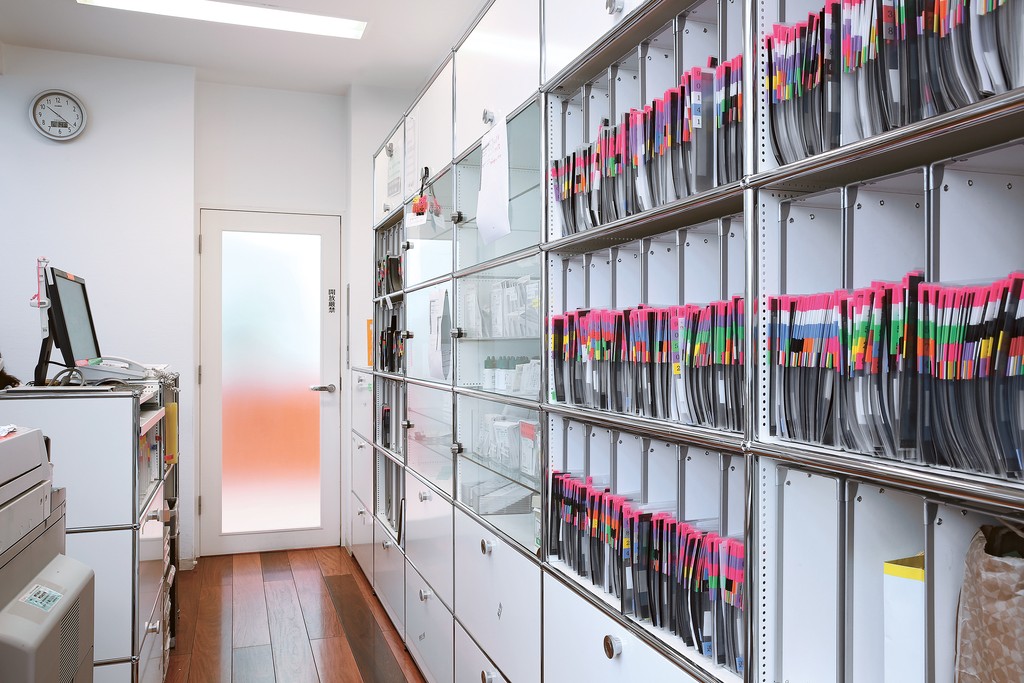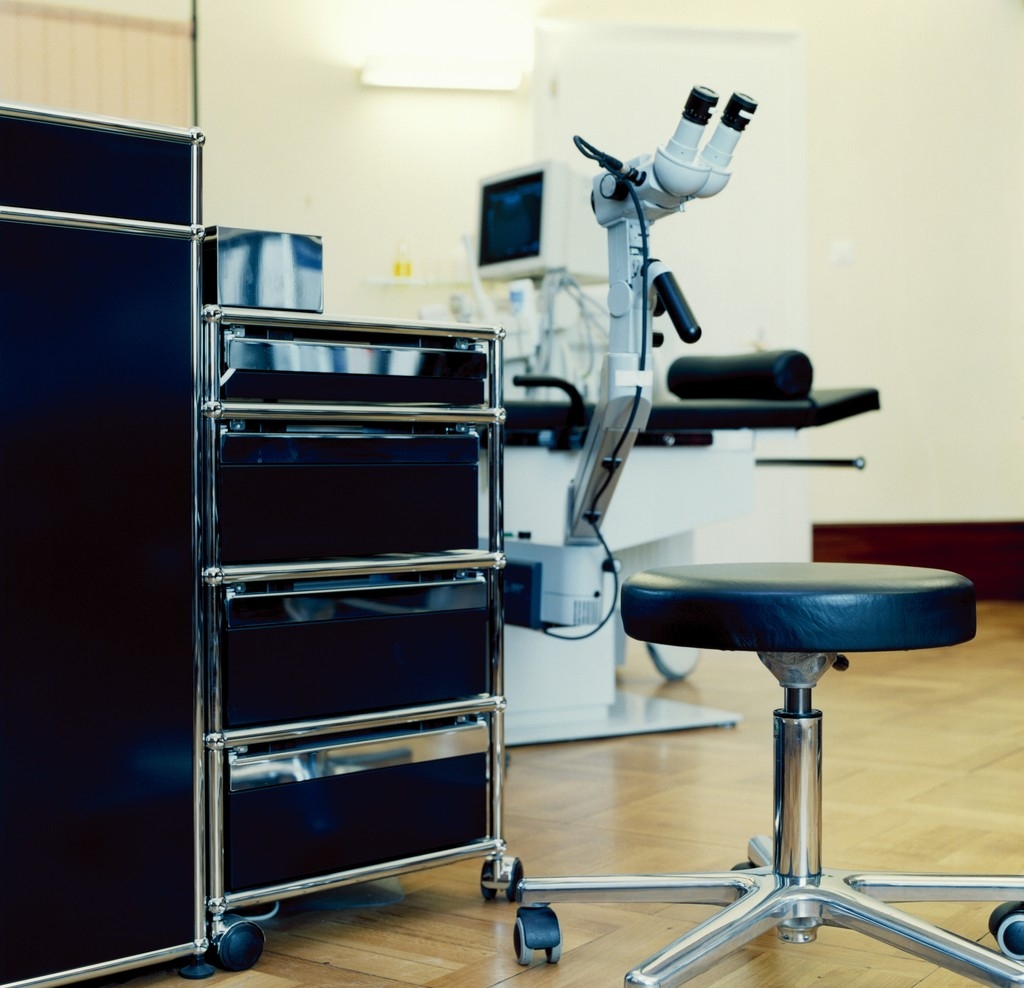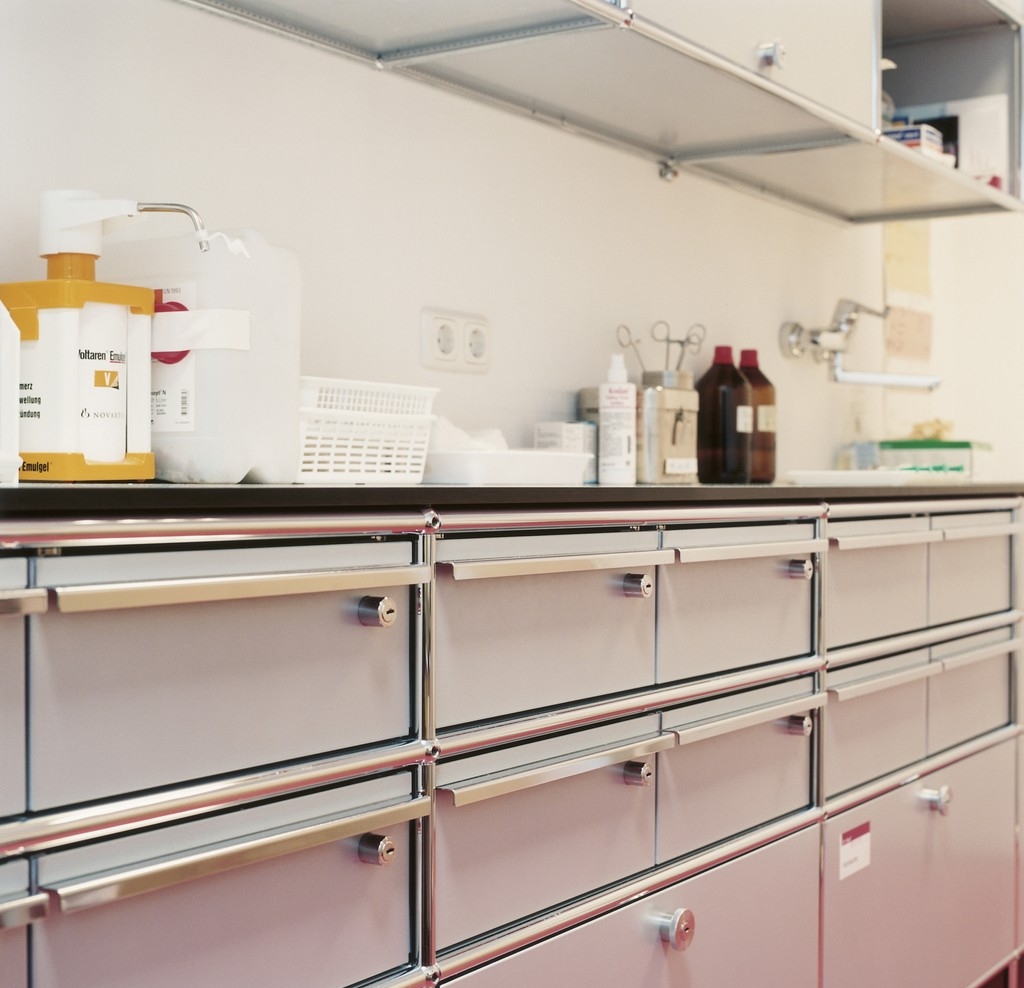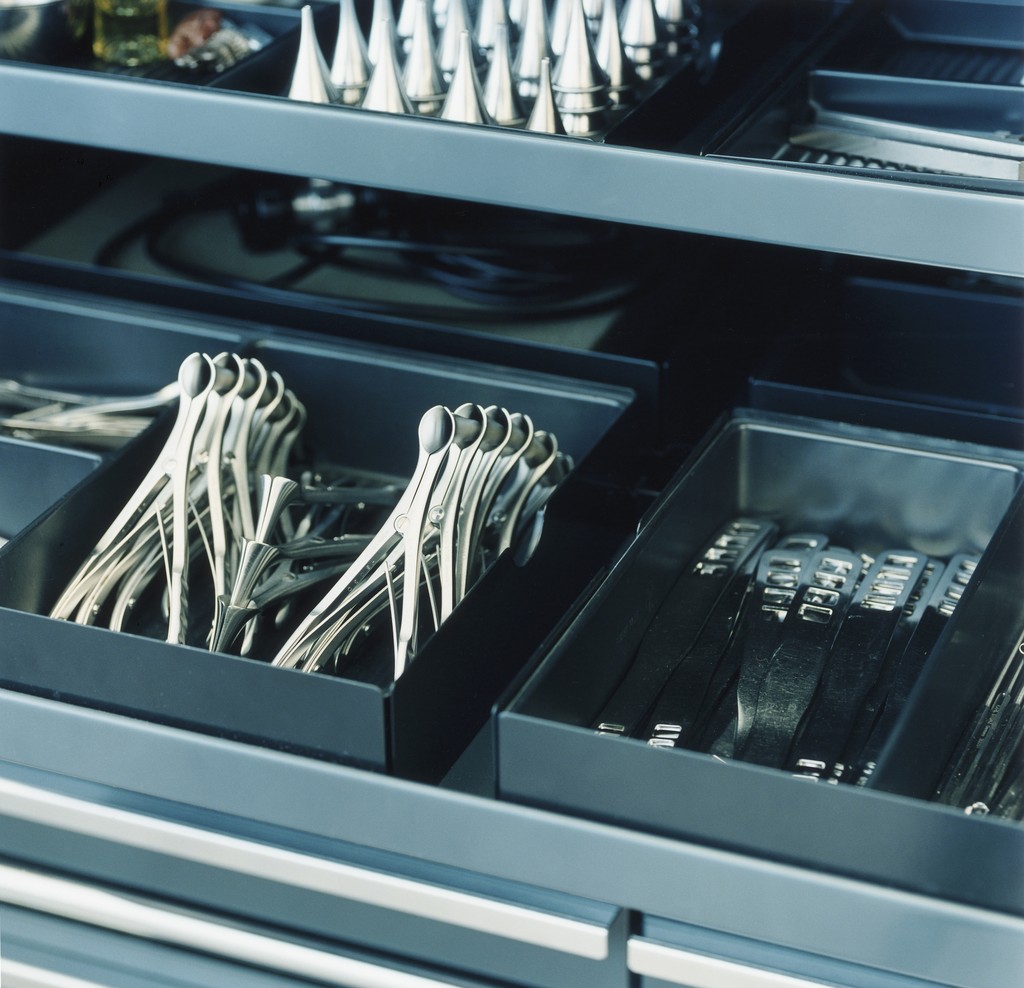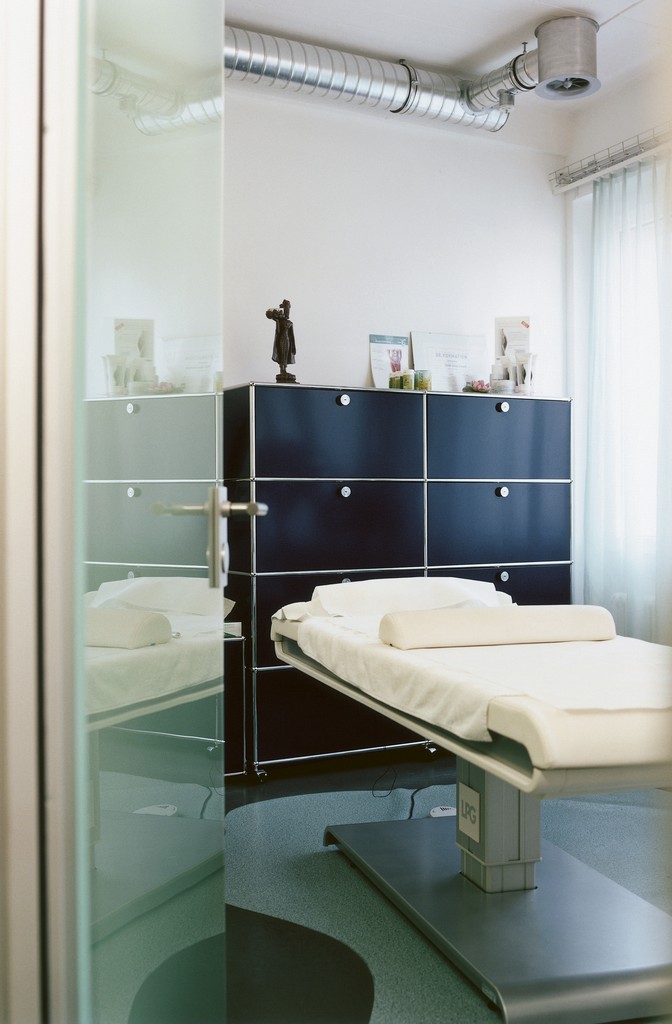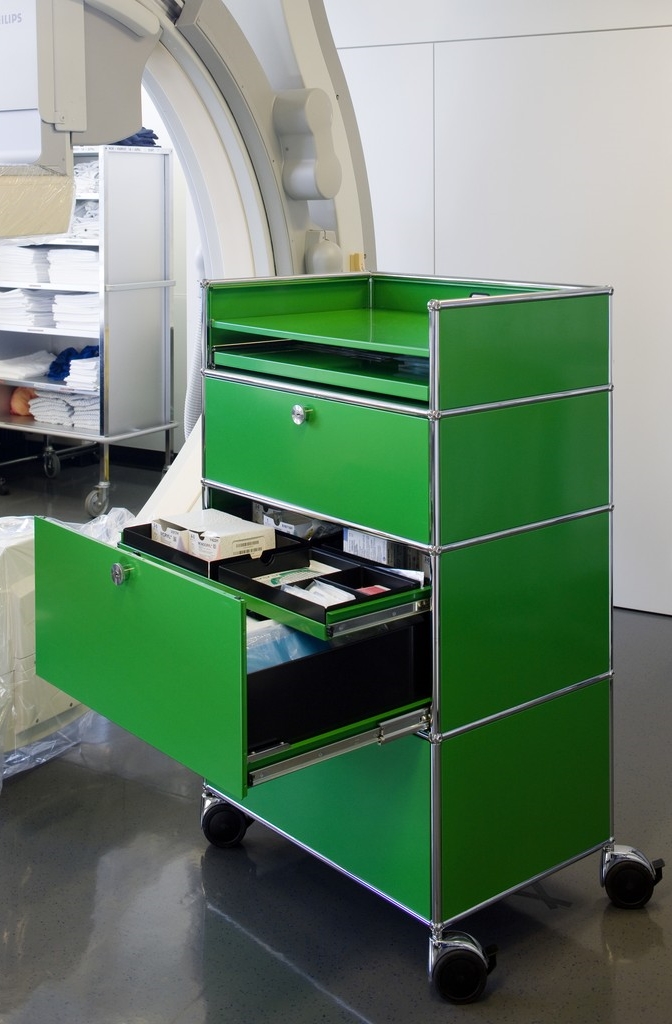 The smow USM Customer Service Team will be pleased to assist you with the individual configuration of this endearing design classic. Feel free to contact us either in one of our smow Showrooms or by telephone on +49 341 22228811 and let our professional staff advise you in terms of composition, material and colour selection. The versatile USM Haller furniture offers the perfect solution for almost any need and, thanks to its modular character, is perfect for clinic or medical practice rooms of all sizes. smow offers you holistic support in both your practice planning and installation of your individual configured USM Haller furniture.