Not found what you were looking for?
We can deliver all products from this manufacturer. Please contact us at +49 341 22228822 or service@smow.com to discuss your specific product request.

Agile working with Ongo office furniture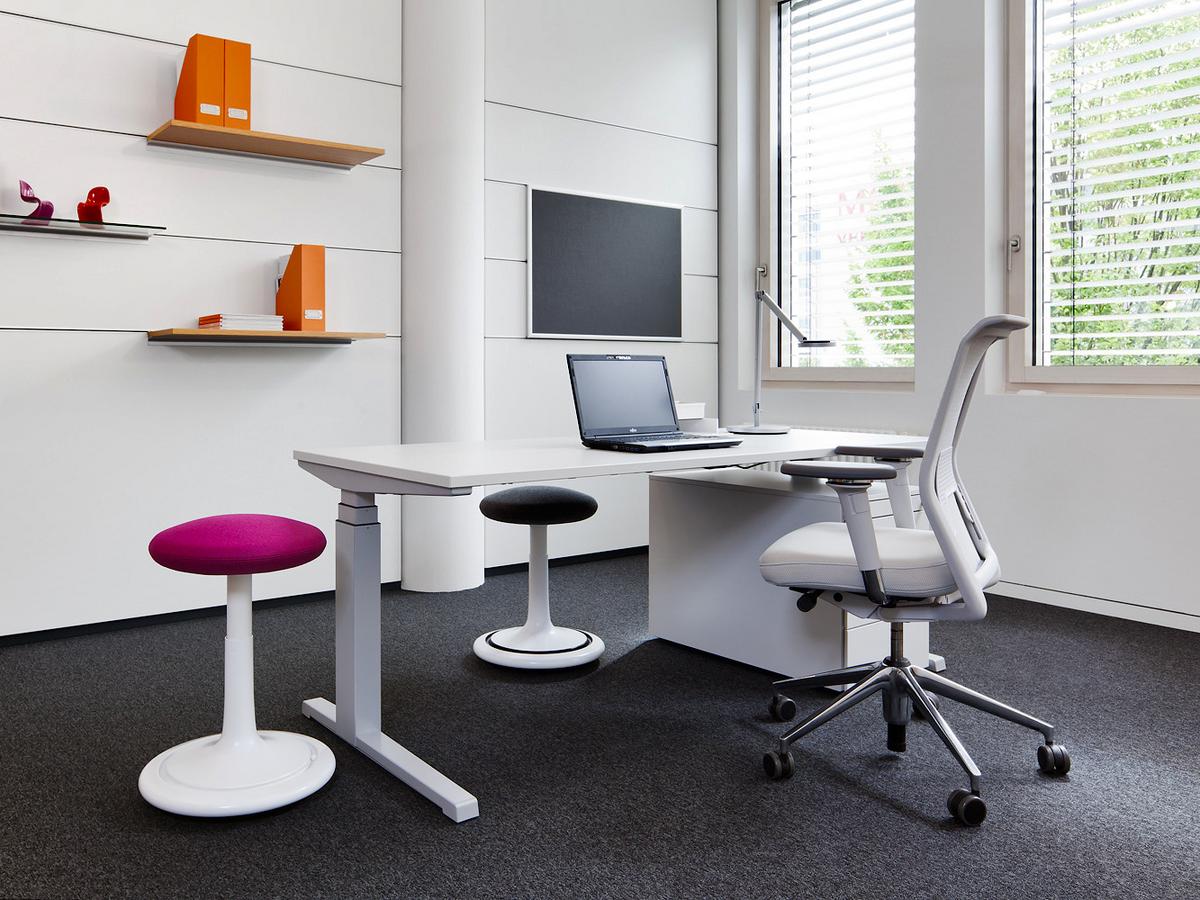 Since its founding in 2010 by Eberhard Lenz the office furniture manufacturer Ongo has endeavoured to ensure agile work and to create new workplace concepts for the constantly changing working worlds. The Ongo focus is on healthy and, above all, active sitting, because more mobility at the workplace increases productivity and has a positive effect on the health of employees. The active sitting concept runs through the manufacturer's entire product portfolio: in place of conventional office chairs with bulky backrests, one finds the innovative Ongo stools, an office seating solution designed for contemporary and, above all, ergonomic work. Many Ongo stools are height-adjustable and are therefore ideal for sit-stand workplaces, and thus frequent changes in sitting position and height, which in turn relieves the spine and contributes to a healthy back. Another advantage is the low weight: Ongo stools are deliberately light and can be carried or rolled from one workplace to another, so that new constellations and possible uses are constantly emerging – from team offices to spontaneous meetings. In addition, thanks to their high level of flexibility, small work units can be quickly created, which employees can use as quiet mobile retreats. The sustainably produced Ongo office stools are timeless, can be meaningfully integrated into everyday work and are applicable for a wide variety of working environments and corporate structures.
Ongo and Sustainability
Sustainability has high priority at Ongo. In the production of the Ongo stool the manufacturer employs raw materials that are as sustainable as possible and in particular only wood from PEFC or FSC-certified cultivation. Every component is labelled so that it is easy to recycle, and old products are also taken back. Furthermore, the Ongo company strives through the low transport weight of its products and lean, efficient processes to keep the resource use of its products as low as possible.
Ergonomics in the workplace with Ongo
The focus of the manufacturer Ongo has always been ergonomics in the workplace. All Ongo office furniture is designed in such a way that the height of the workstation and seat can easily be adjusted to the height of the user so that a natural posture can be adopted. Not only ergonomic office furniture such as the movable Ongo stool, but also numerous other aspects are important for workplace ergonomics. There should, for example, be enough space for each computer workstation, 10 square meters as a guideline, and the monitor should ideally not be smaller than 20 inches. In addition, an ergonomic workstation includes a desk that is as height-adjustable as possible, which allows you to work while standing and offers enough legroom. Ergonomic office furniture forms the basis, but of course regular exercise in the office is also recommended and promotes health. A short workout might even be a good idea in the home office. If you don't have time or space for this, you can insert short stretching exercises or spend the break with a walk in the fresh air. Humidity and temperature should not be neglected either, the optimal values ​​are 40-60 % and 20-22 degrees Celsius. Tip: Regular ventilation, air humidifiers and large-leaved plants can help improve the indoor climate. Of course, there are many other rules on preventive occupational safety, the most important ergonomic specifications for employers can be found in national and local workspace regulations.
FAQ – Ergonomics in the workplace
What does ergonomics in the workplace mean?
Ergonomics in the workplace is understood as the adaptation of working conditions to people. These working conditions should ideally be designed in such a way that the health burden on employees is kept as low as possible and a good working atmosphere is created.
Why is an ergonomic workplace so important?
An ergonomic workplace has a positive effect on the health of employees and leads to greater productivity. Ergonomic office furniture, short screen breaks and regular movement are essential to prevent postural damage, especially for activities that are mainly performed while sitting.
How can I become active myself? Five tips for more ergonomics in the office
1. Work alternately sitting and standing
2. Regular exercise: going to the next table, the short walk to the printer, a walk during the break
3. Regular screen breaks
4. Incorporate short stretching exercises into everyday work
5. Ventilate the workspace