Not found what you were looking for?
We can deliver all products from this manufacturer. Please contact us at +49 341 22228822 or service@smow.com to discuss your specific product request.

Furniture from Bene - furnishing concepts for contemporary workspaces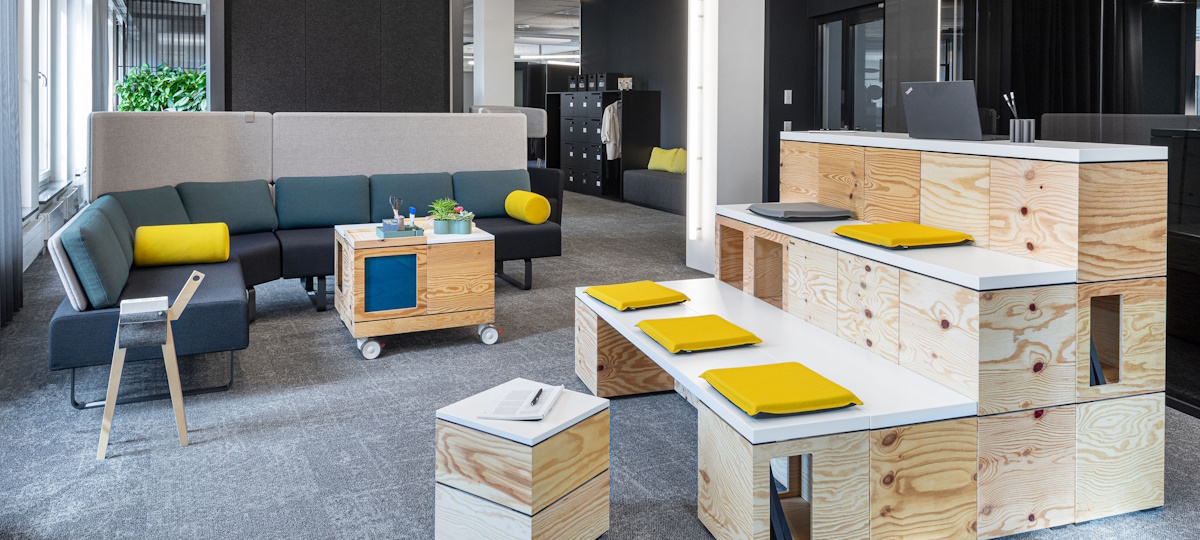 The extensive product range of office furniture manufacturer Bene makes it possible to implement furnishing concepts that are tailored to the needs and requirements of specific work environments. Functional and psychological factors in particular can also be included in the planning of the office furnishings with equipment from Bene. With the Bene portfolio retreats for concentrated individual work as well as shared work areas can be created. In addition to setting up work areas, Bene also offers solutions for rooms in which learning, relaxation, exchange and encounters take place. Furthermore, office furniture from Bene can be used to set up service and infrastructure areas, such as locker systems, reception areas or cloakrooms.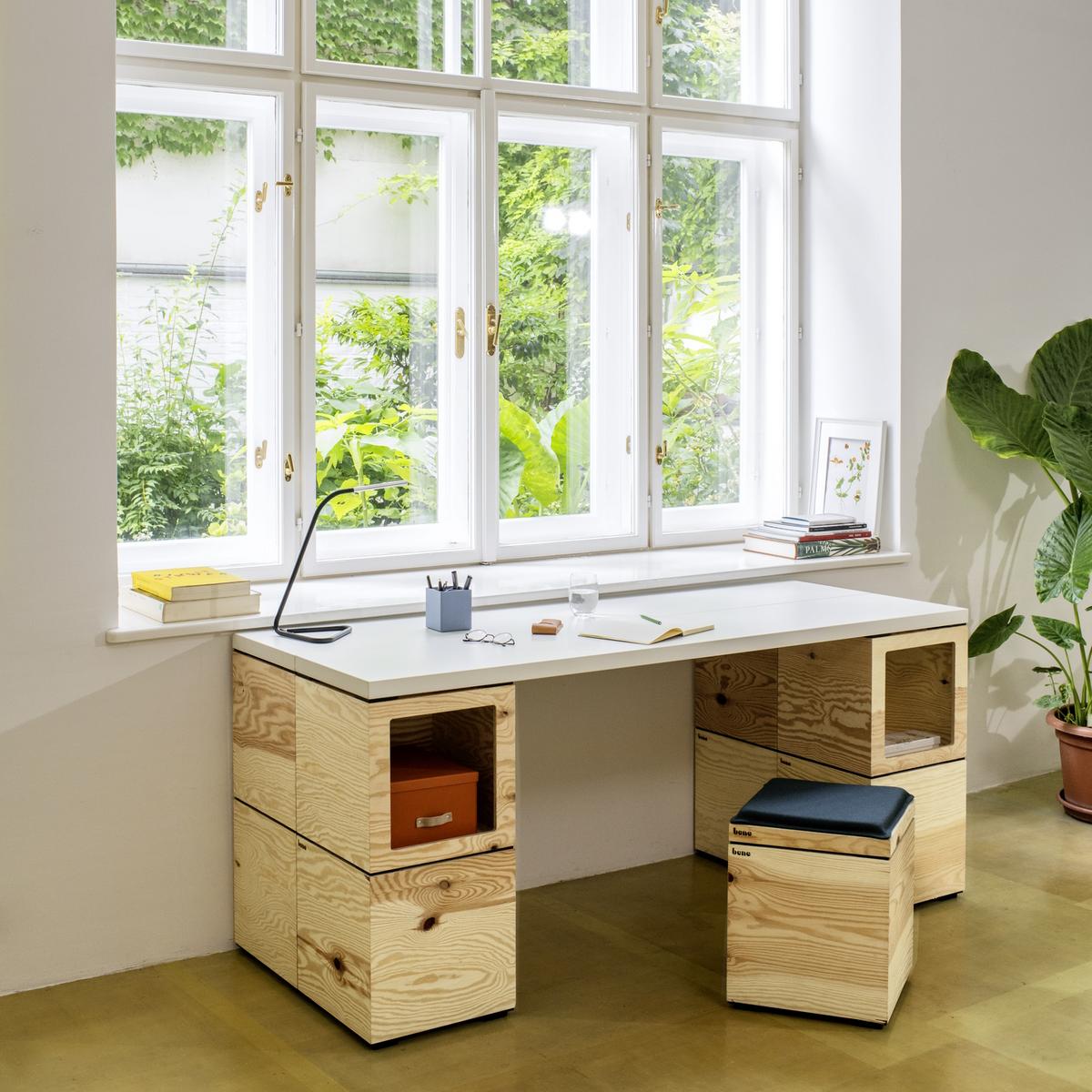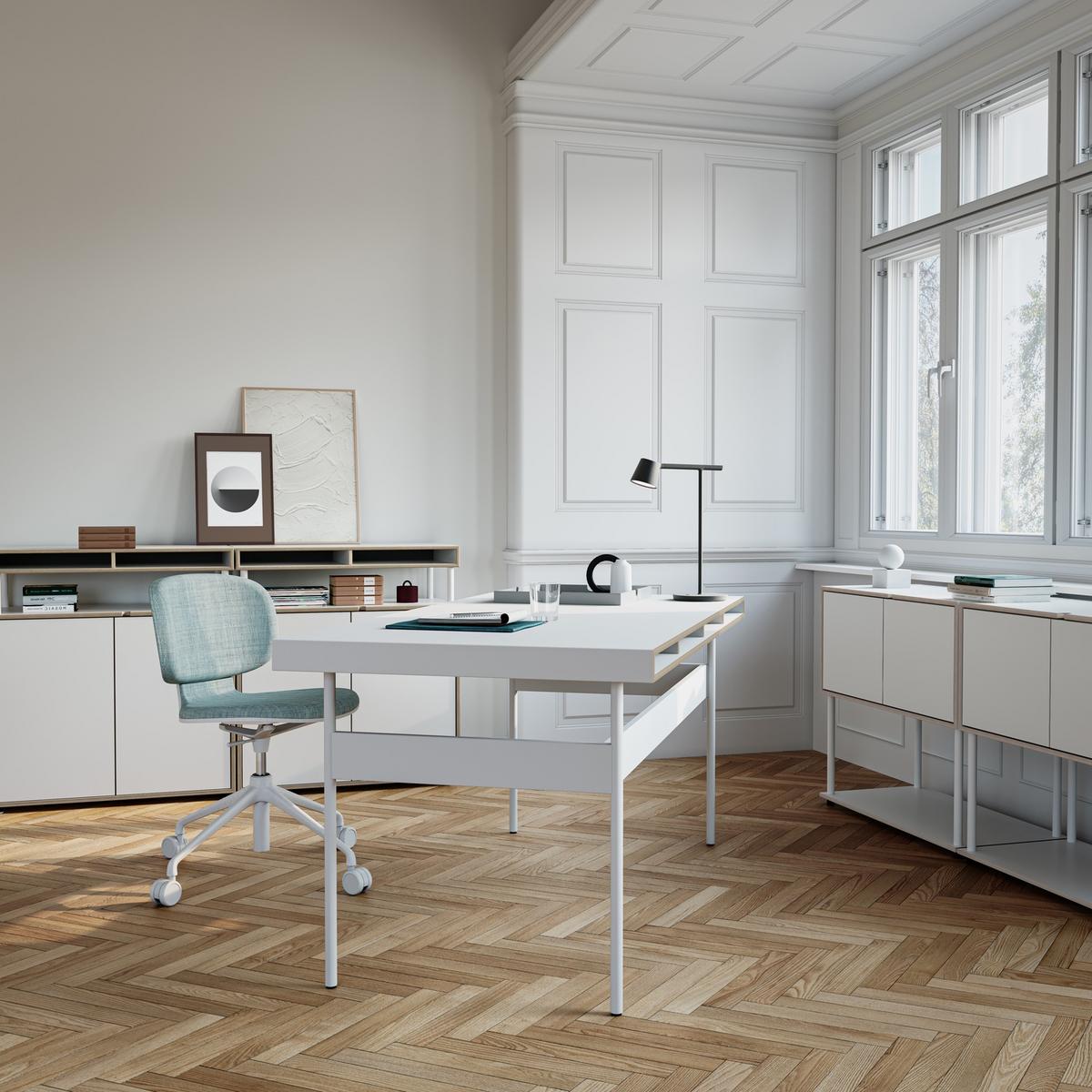 FLEXIBLE TEAMWORK:
Individual interior design is becoming increasingly important, e.g. in start-ups, co-working spaces, educational institutions or at events. Pixel by Bene offers limitless application possibilities as it can be flexibly assembled, rearranged and disassembled depending on current requirements.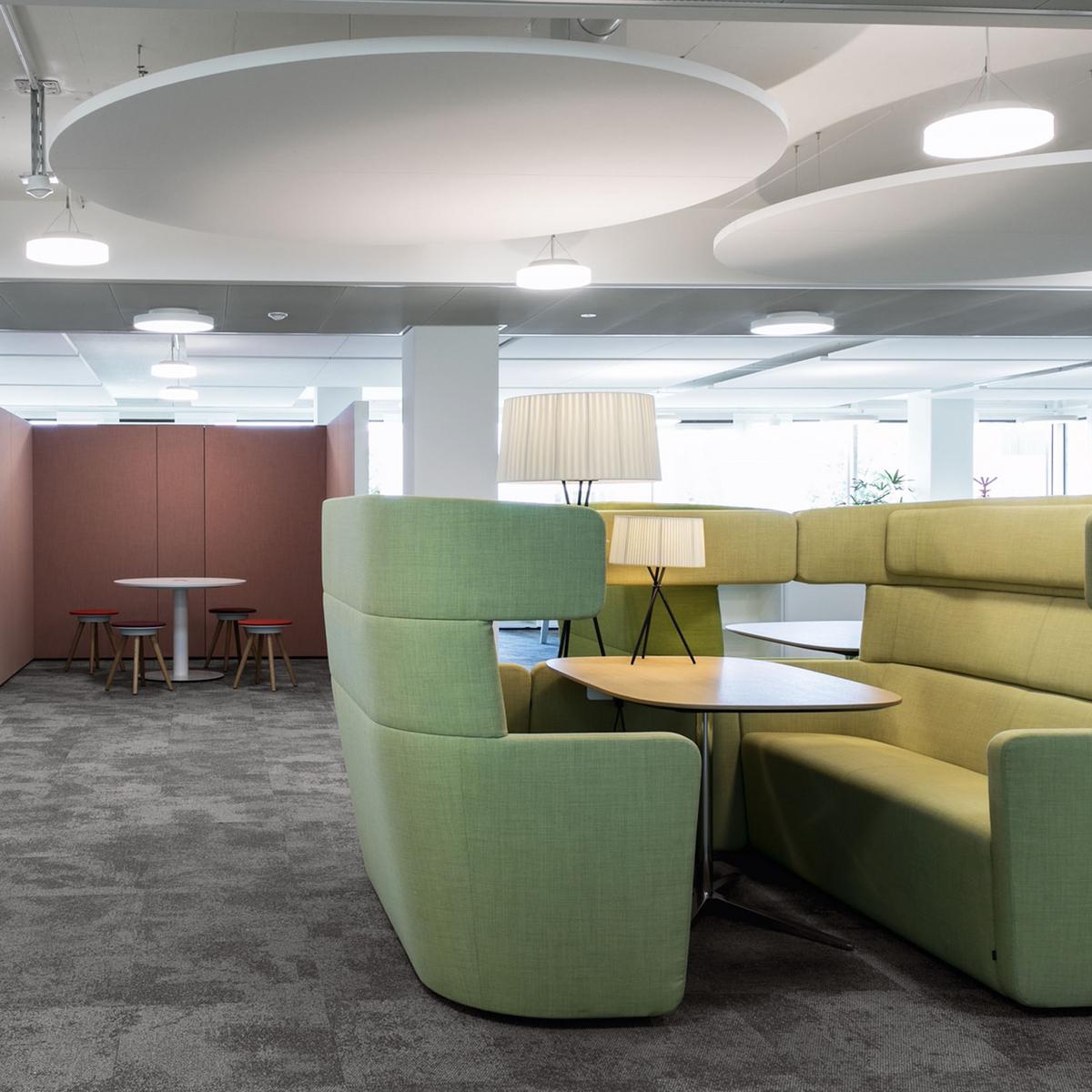 OPEN-PLAN OFFICES:
Thanks to open-plan offices, agile work can be practiced. An intelligent room layout is important here in order to create a productive and comfortable working atmosphere. With the room partitioning system Nooxs from Bene, work areas can be structured easily and cost-effectively.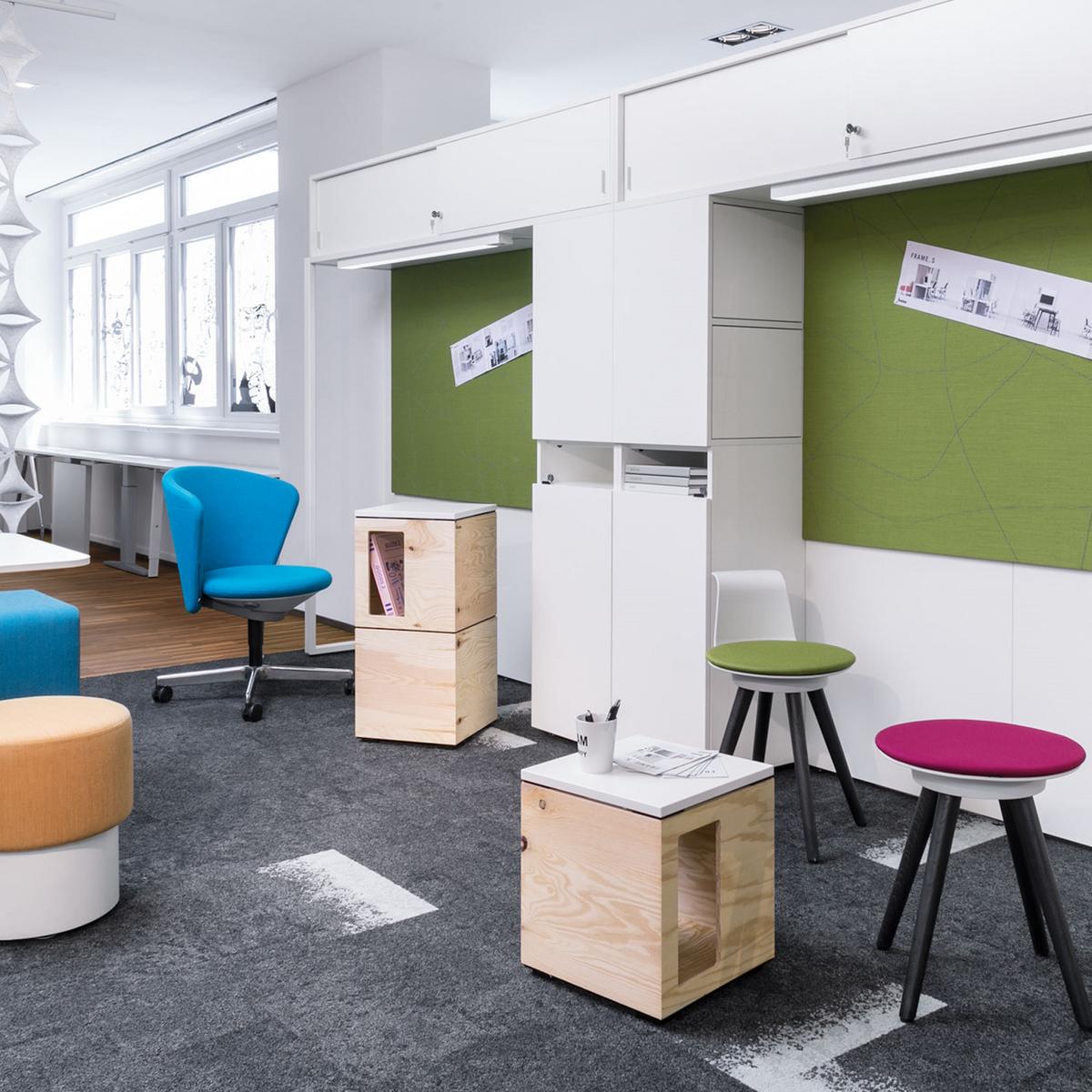 STORAGE:
Well-organized storage of office supplies is important to keep the workplace tidy and efficient. The intelligent Bene System Frame_S consisting of frames and storage space elements, which can be flexibly configured thereby aiding flexible, meaningful storage.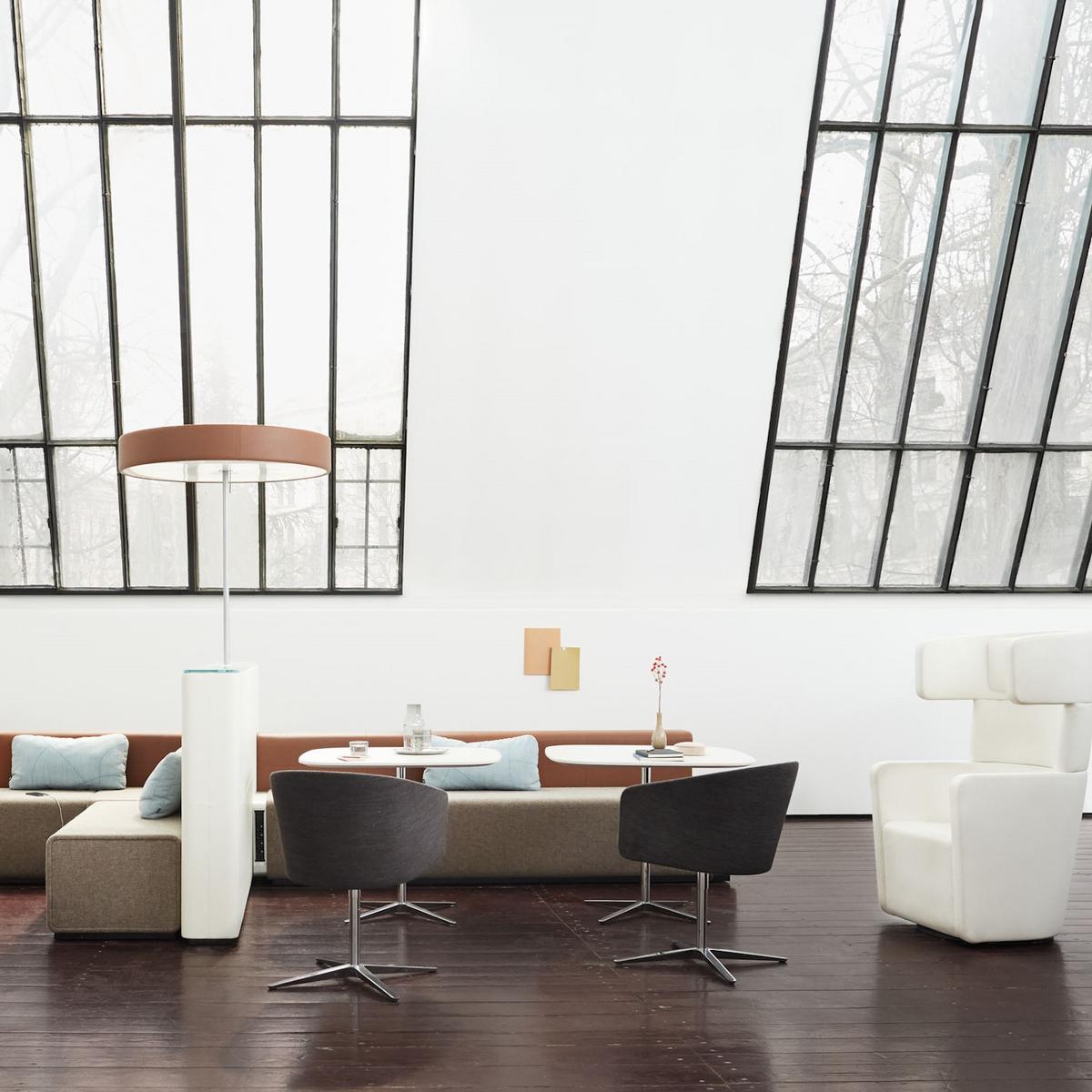 COLLECTIVE ZONES:
Contemporary offices offer employees privacy in the form of individual offices as well as group workspaces so that they can work in a concentrated, effective manner, individually or in a team. The Bene Parcs can be used to create just such variability, including flexible retreats and collective zones for teamwork.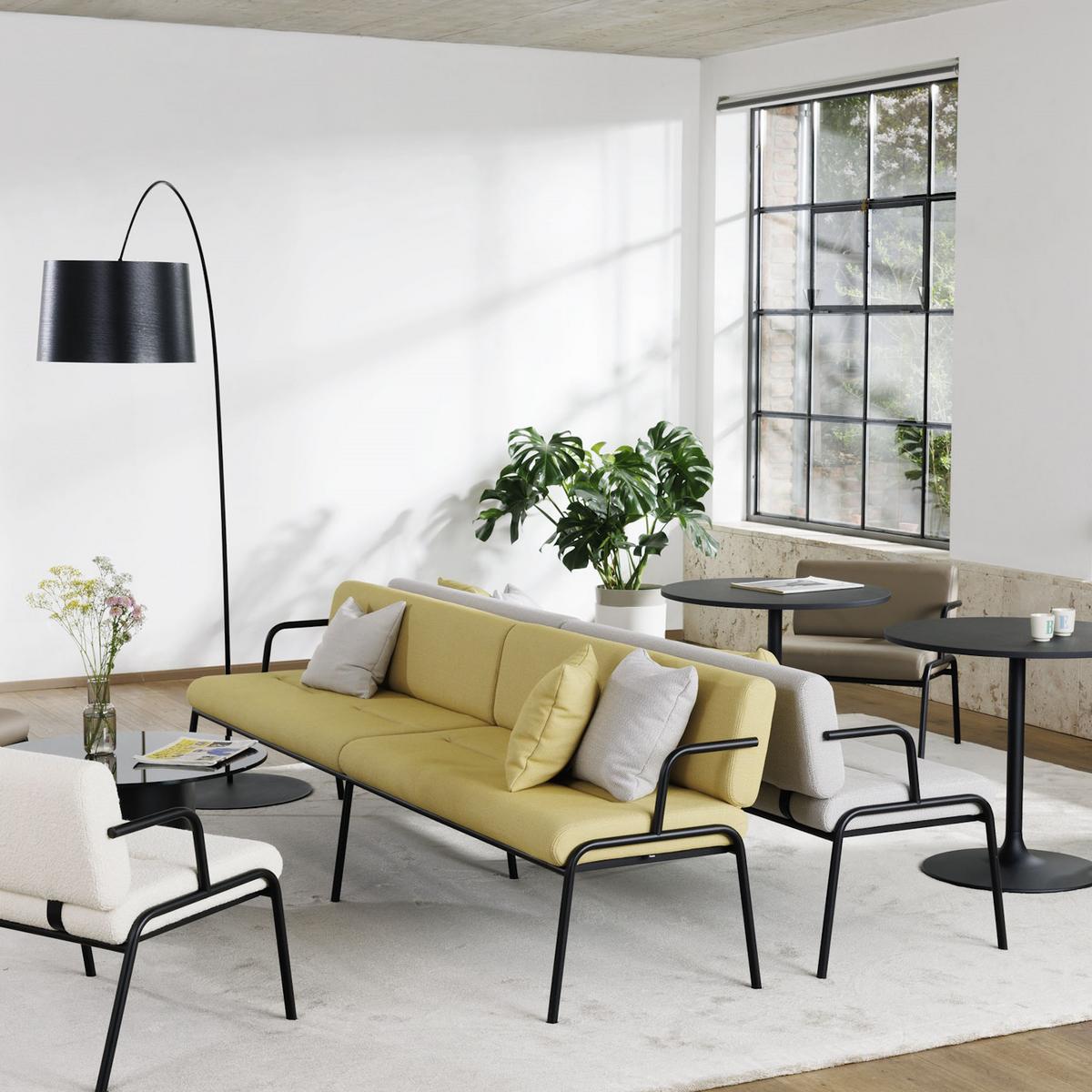 RELAXATION ZONES:
Relaxation areas promote the well-being of employees and increase productivity. The Casual series from Bene, offers comfortable and sustainable furnishing solutions with upholstered furniture and tables and thereby near unlimited possibilities.
Bene furniture and office accessories
Bene offers a wide range of furniture and accessories including various desks and meeting tables, seating furniture such as work chairs, sofas and bar stools as well as storage furniture, various accessories and room systems with partition walls and room structure elements. In addition to individual products, rooms can be furnished in a uniform and versatile way with the extensive Bene design lines. For example, a table, a bench, a stool or even a tribune can be formed from the flexible Pixel building blocks. With lots of wood and functional details, the Timba furniture series focuses on practical, efficient and at the same time homely, office furnishings.
PIXEL/ TOWNHALL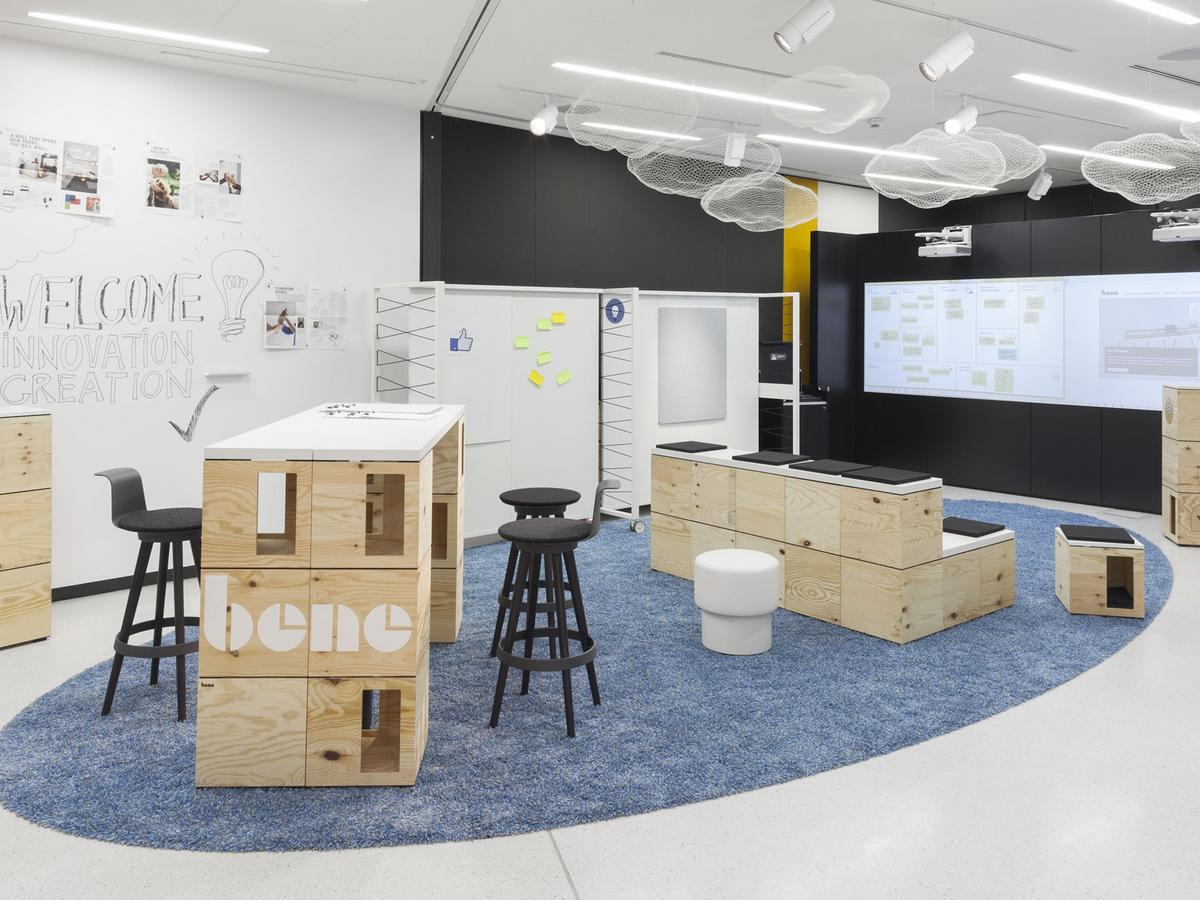 STUDIO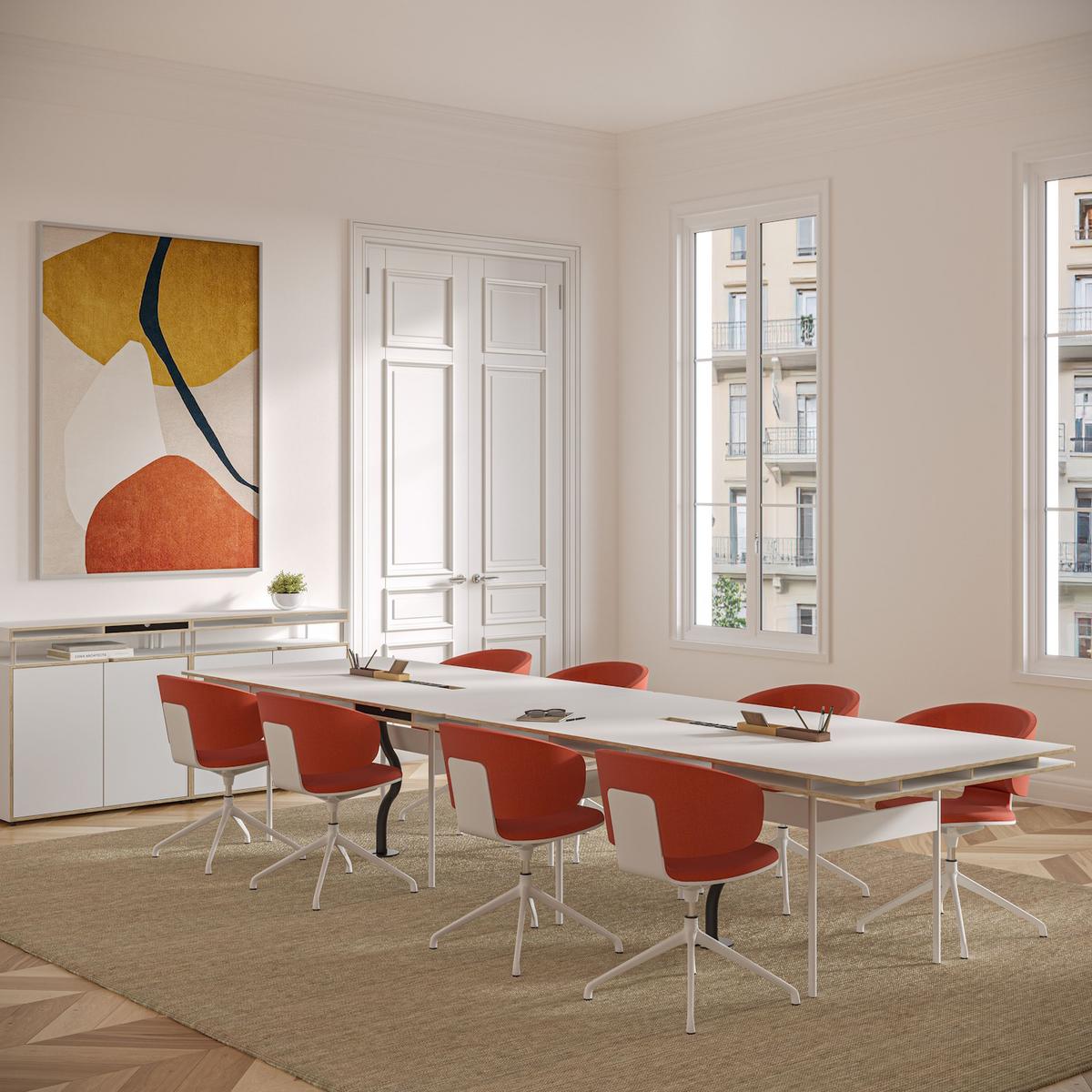 NOOXS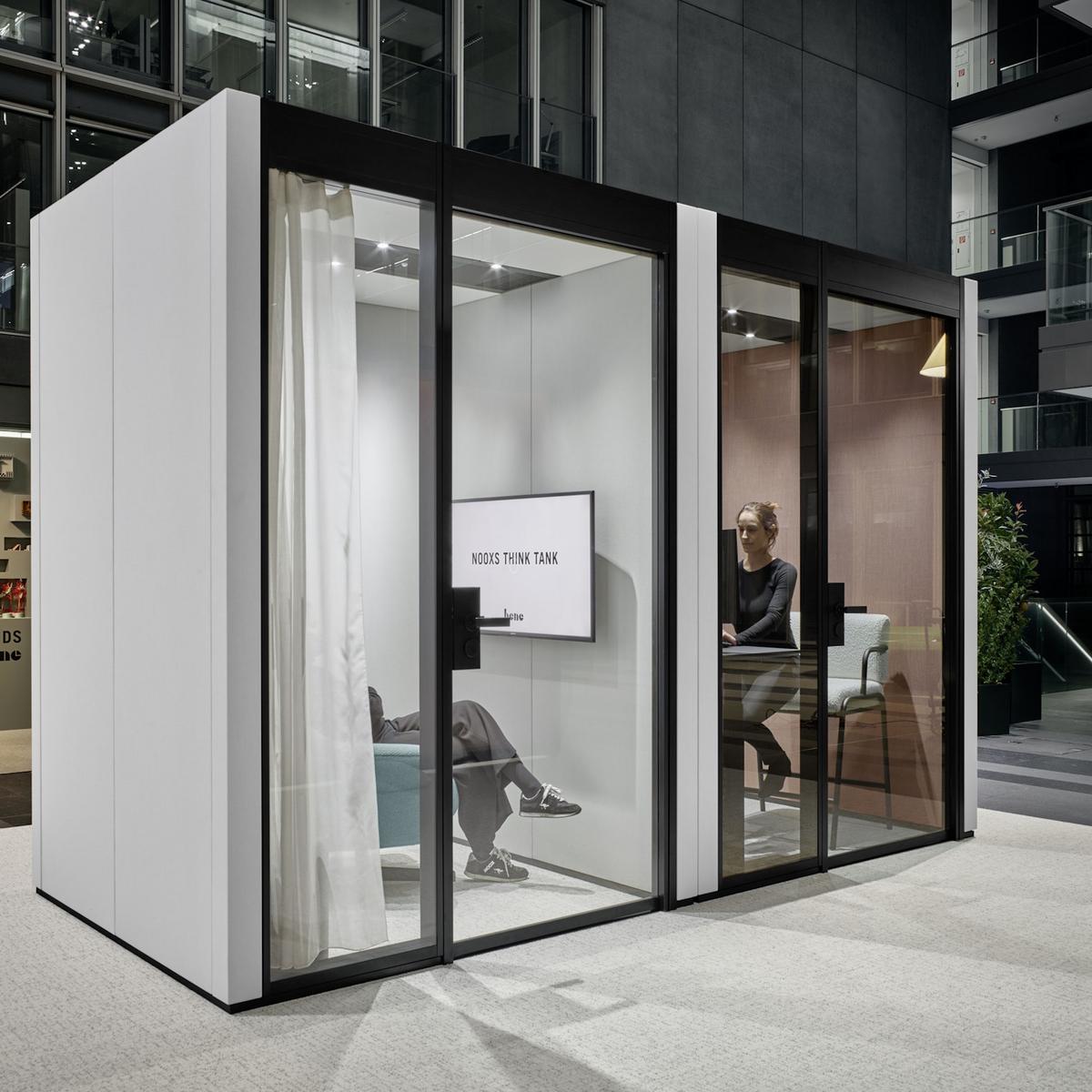 CASUAL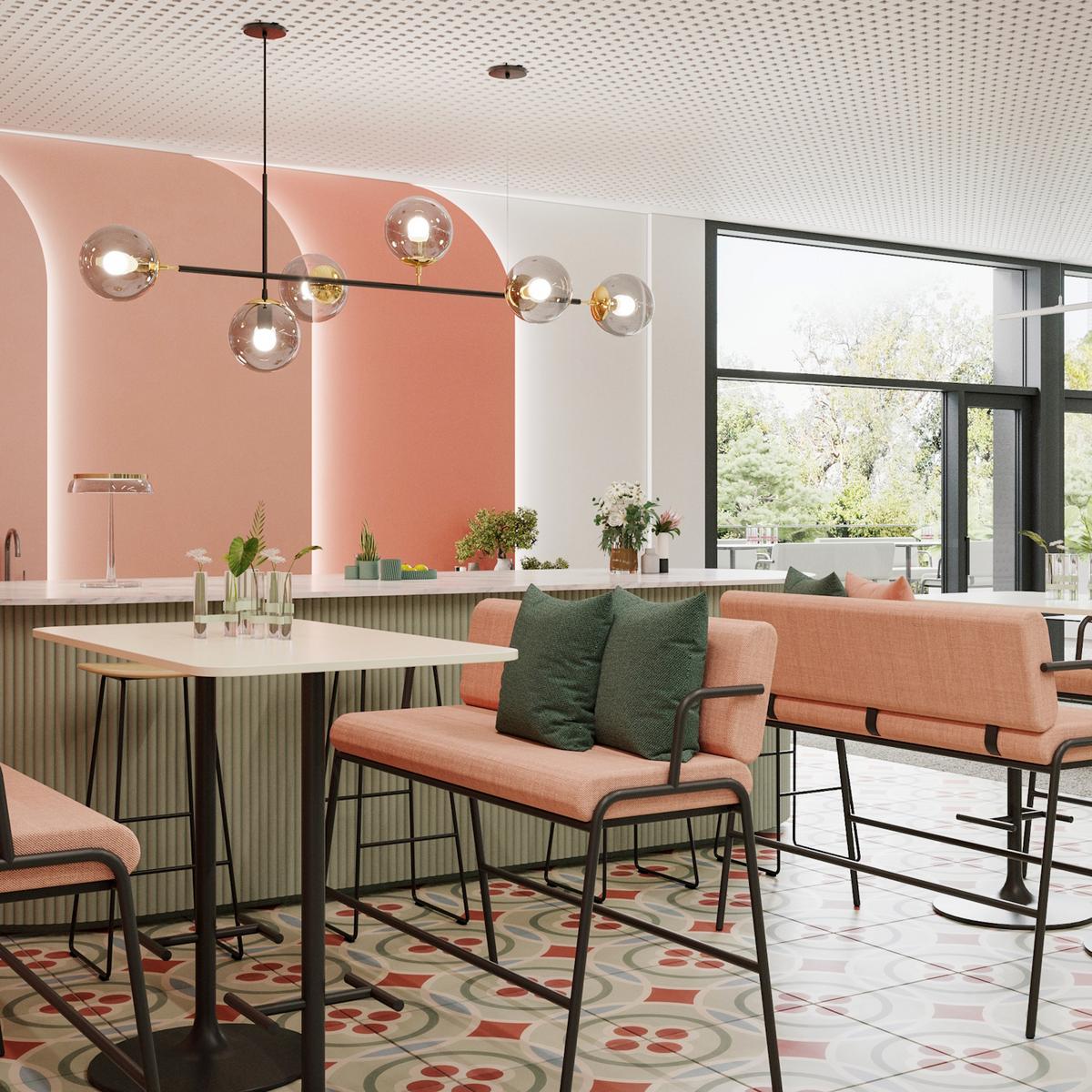 PARCS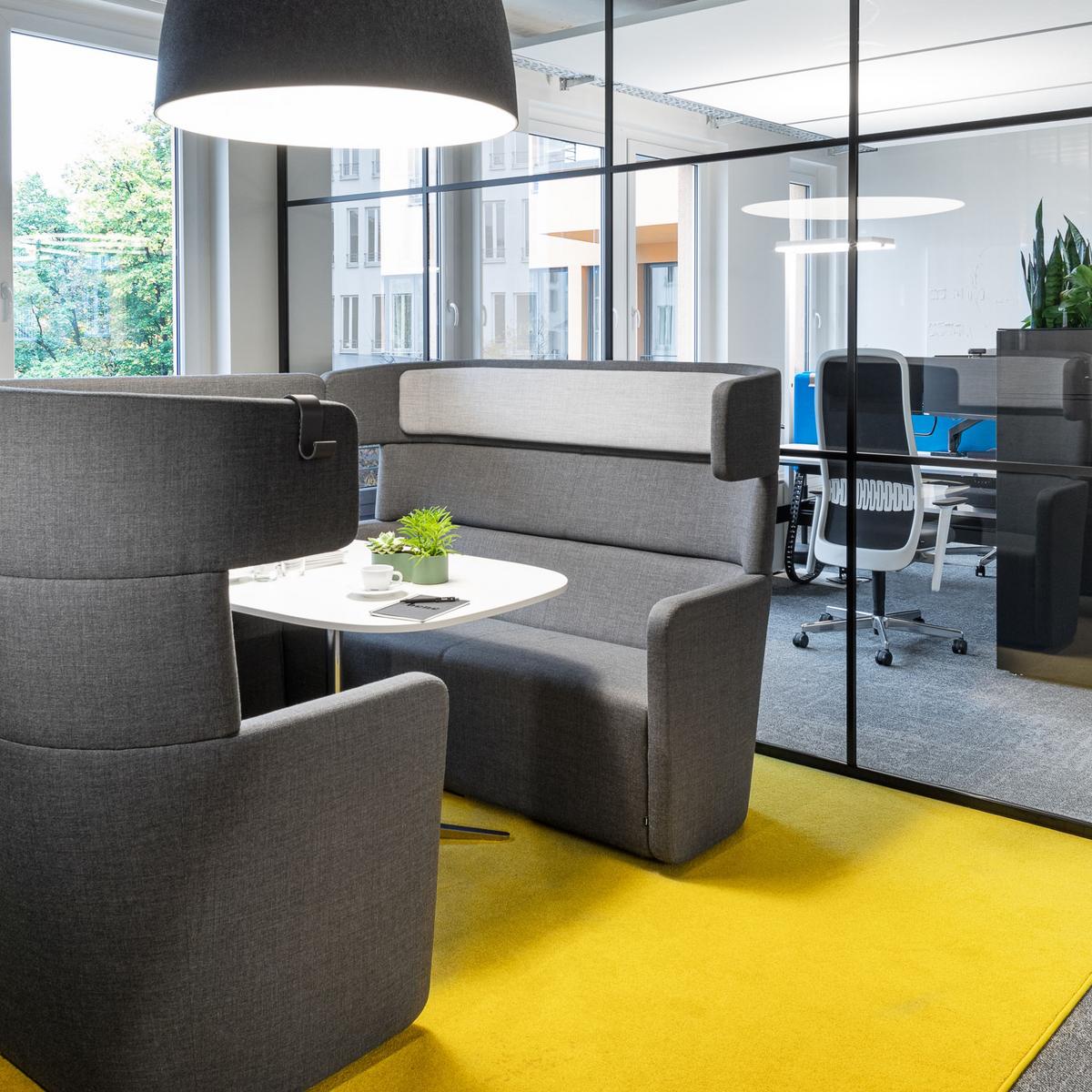 Bene Design - office furniture and accessories in a variety of styles
Beacuse Bene company offers a wide range of designs and products, Bene furniture is suitable for a variety of furnishing styles, including:
Contemporary: Bene offers a variety of modern furniture that is characterized by clear lines and simple shapes. Workplace systems such as Cube_s, the Ports Table desk or the Bug and B_Cause chairs, for example, go well with a contemporary style.
Scandinavian style: The Scandinavian style is characterized by light colours, natural materials and a homely atmosphere. The furniture from the Timba series or the chairs from the Studio Chair series come into question for this.
Classic and elegant: Furniture such as the P2 Management desk with elegant wood veneers or the AL storage space and AL-K storage space shelves, which combine minimalism with a sophisticated mix of materials, go well with a classic and elegant furnishing style.
Agile and smart: Products such as the versatile Parcs design line or the multifunctional Pixel system are suitable for a responsive furnishing style based on innovative solutions.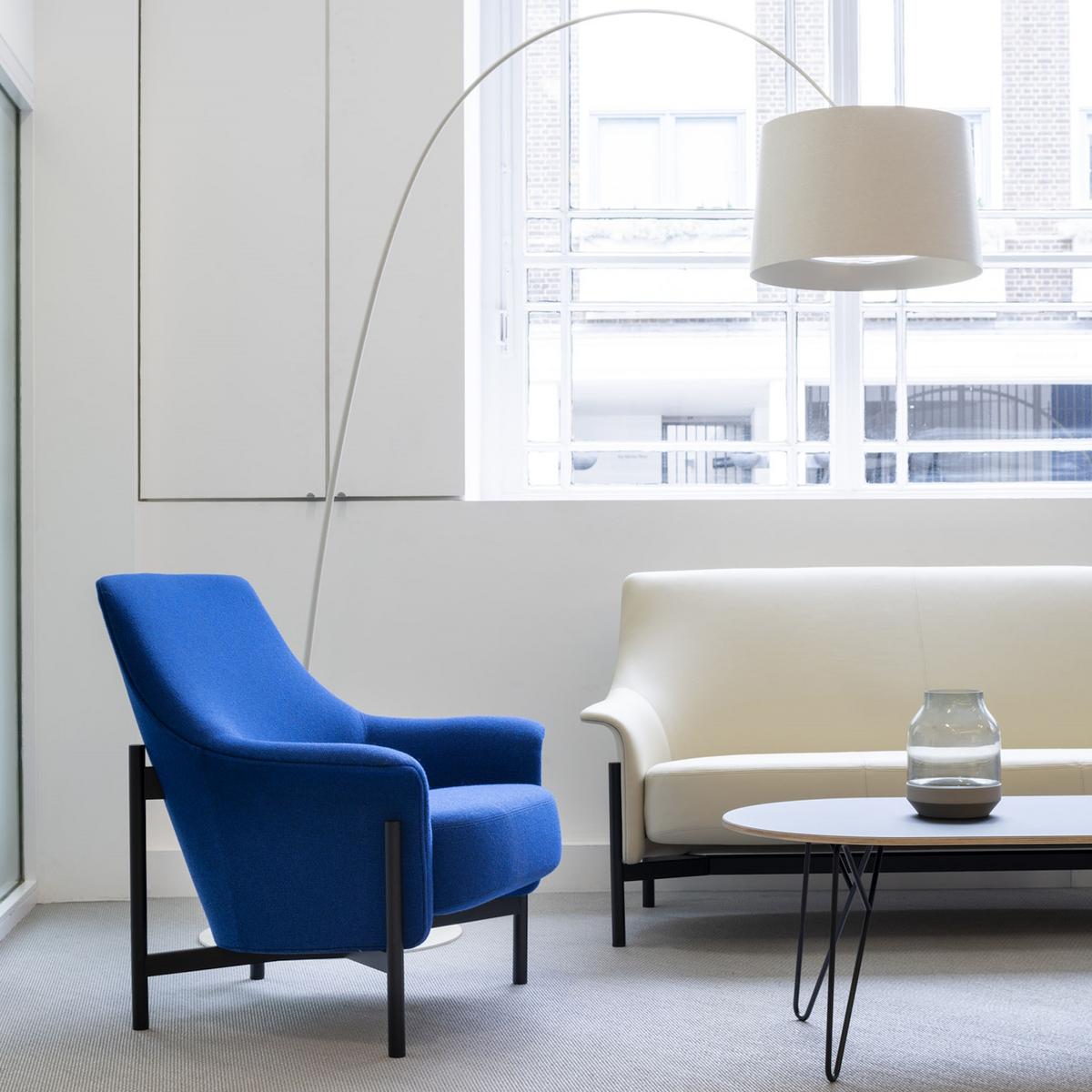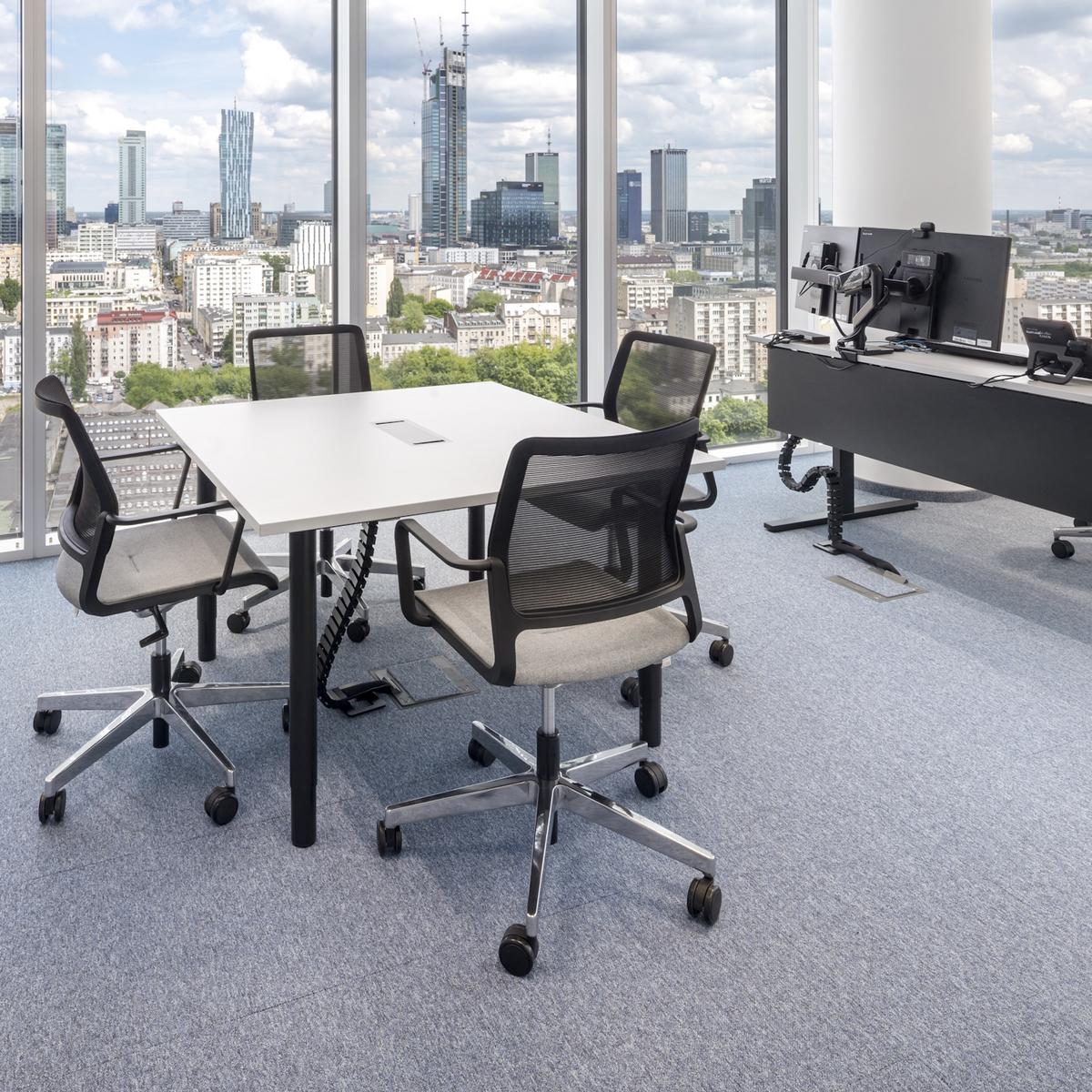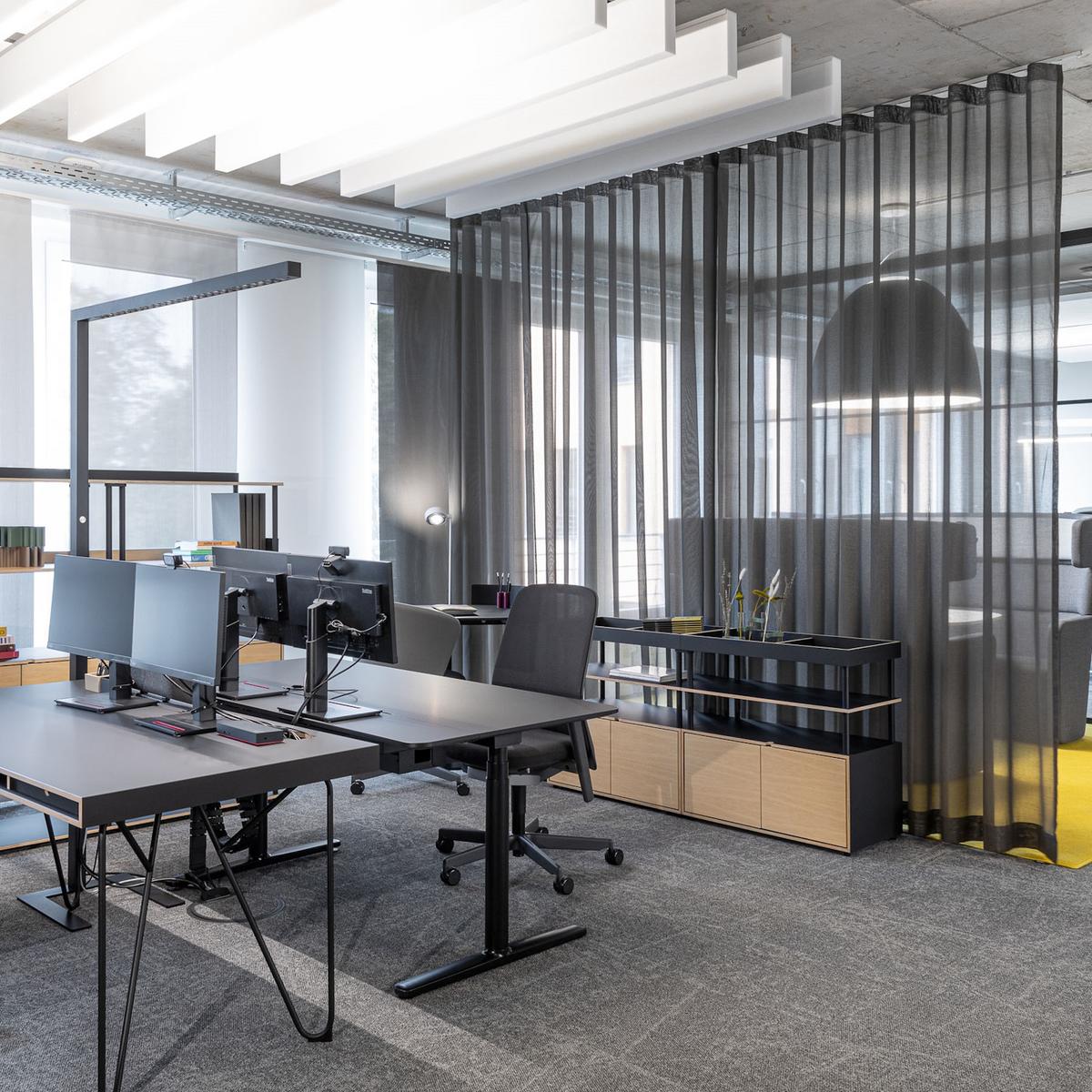 Sustainability at Bene
With a view to the environment and social responsibility, Bene relies on various measures to promote a sustainable corporate culture.
In their production Bene attaches great importance to resource efficiency and the use of environmentally friendly materials. The use of renewable energies and the avoidance of harmful substances minimizes the environmental impact.
Product design at Bene is also based on sustainable principles. Durability, repairability and recyclability are important aspects when developing new office furniture.
Bene also attaches great importance to social sustainability. A fair and safe working environment for all employees is a matter of course. The company also supports social projects and is committed to education and equal opportunities. In order to further reduce the ecological footprint, Bene also promotes sustainable mobility among its employees. Bicycle parking spaces, e-charging stations and the use of public transport are encouraged.
Planning with Bene
We look forward to advising you personally on your new Bene furniture,from planning to purchase. Our interior designers will work with you to develop a furnishing concept with Bene furniture that is tailored to your personal furnishing style and your individual requirements. In-store advice can be found at smow stores in Hamburg or Hanover or virtually via our Planning Service.