Not found what you were looking for?
We can deliver all products from this manufacturer. Please contact us at +49 341 22228822 or service@smow.com to discuss your specific product request.

Form1 and the F10 Connect System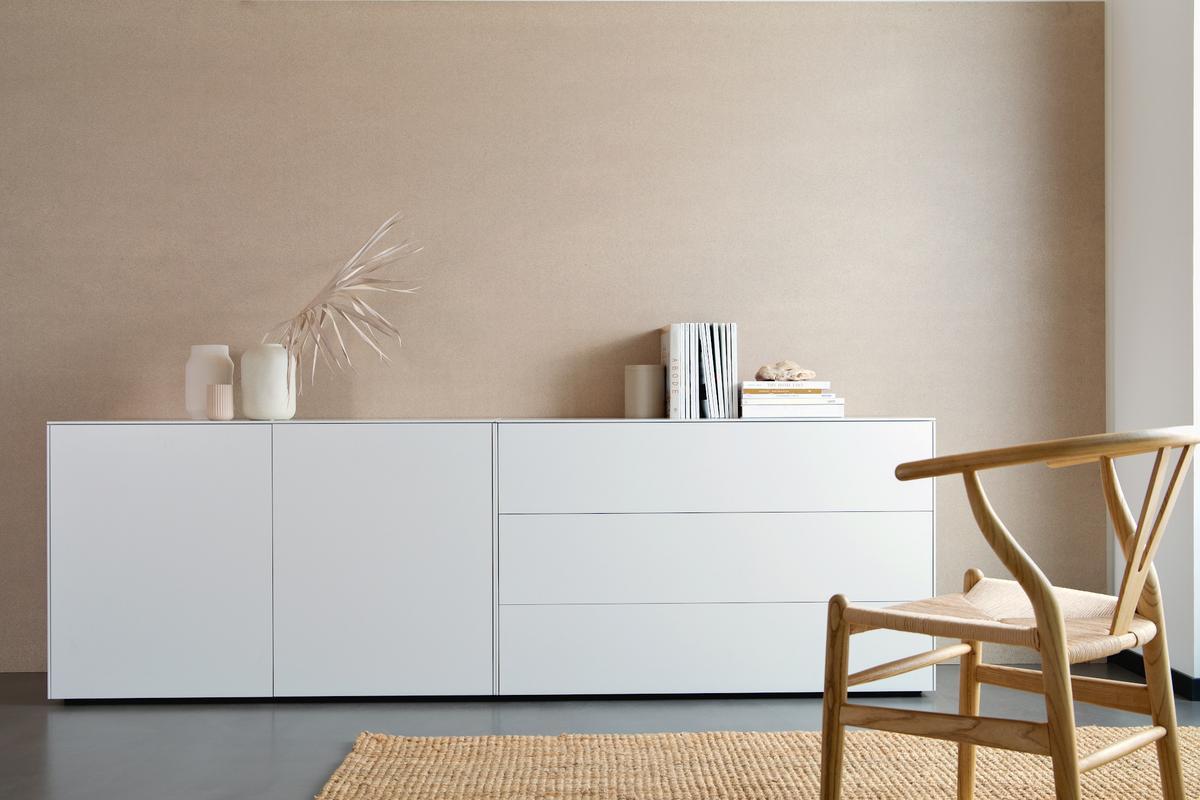 The furniture manufacturer Form1 produces high-quality sideboards and shelf systems which interact via a practical modular principle. Thanks to its modularity Form1 office furniture objects such as the F10 Connect system can be individually configured and, with its generous storage space, ensure a well-organized and tidy living or working environment. For the manufacturer from Langenberg in Germany it is important to reduce to the essentials: the design focus is firmly on clear forms and meaningful functions, as well as the highest quality and sustainability. The flexibility of the furniture in particular plays a key role. The Form1 F10 Connect containers are available with drawers or doors, can be flexibly combined with one another and can also be converted or expanded at a later date. All Form1 furniture is developed and produced in Germany using processes that are as environmentally friendly as possible.
Functional design made in Germany
Form1 furniture is manufactured at the production site in Hörstel in North Rhine-Westphalia and is therefore exclusively Made in Germany. This is not only a seal of approval for high quality in international comparison, the manufacturer is also obliged to implement strict environmental and occupational safety requirements. Since Form1 furniture is excellently processed and built to be stable, it is characterized by its very high durability and resilience. The design of the Form1 furniture is reduced, minimalist and geared towards modularity. Form1 furniture is therefore particularly diverse, adaptable and timeless, and can always be supplemented or reduced in size with additional modules. Individual parts of the Fom1 furniture can be exchanged. In the event of transport damage, for example, the entire body does not have to be replaced.
All Form1 furniture is painted using an environmentally friendly water-based paint base. The Form1 paint system is free of pollutants such as heavy metals or benzene and still meets all standard requirements with regard to safety and resistance. Precise information on the paint system can be found on the manufacturer's website. Form1 furniture is transported on specially cut, reusable wooden panels with cardboard edge protection. All packaging materials are environmentally friendly and no styrofoam is used.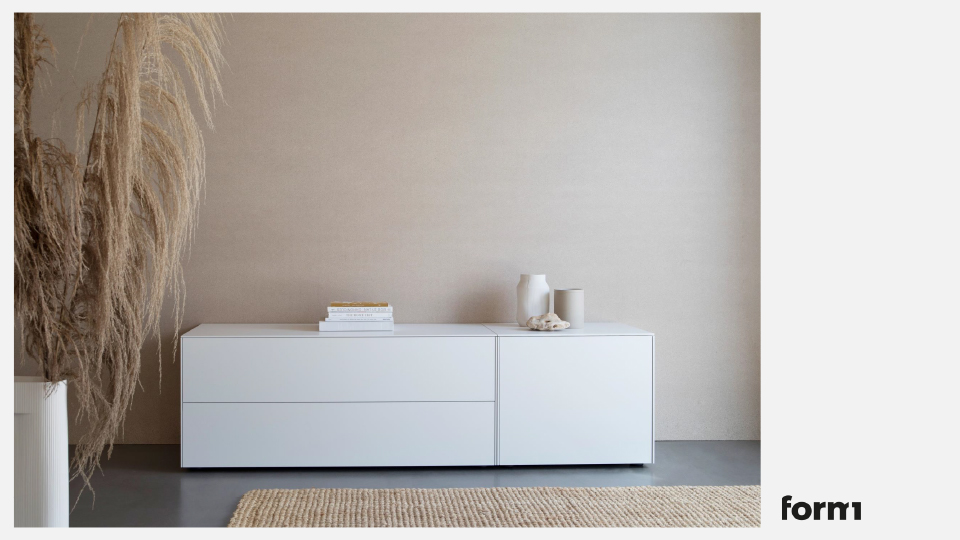 Please click onto the image to get detailed information (c. 0,21 MB).