Not found what you were looking for?
We can deliver all products from this manufacturer. Please contact us at +49 341 22228822 or service@smow.com to discuss your specific product request.

Anglepoise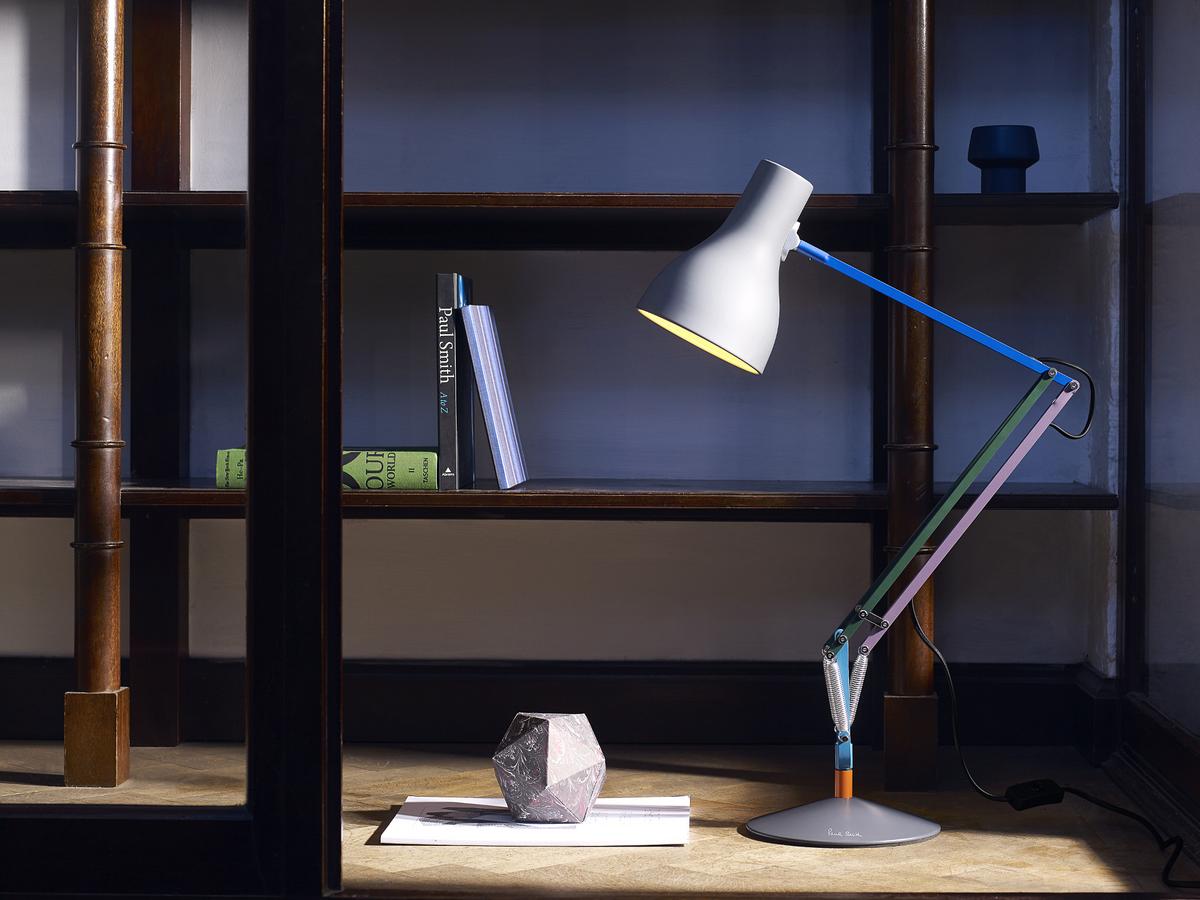 The history of the British manufacturer Anglepoise begins a long way removed from the iconic lamp design with which the company established global fame and reputation. A producer of industrial springs since the middle of the 19th century in the 1930s George Carwardine created a lamp using the company's springs, the so-called Anglepoise Tasklight, and a product that was to change not only the history of the company, but also lighting design. Today, the Anglepoise counts amongst the classic desk lamps and is produced by Anglepoise in numerous versions, including the special as Anglepoise Type 75 - Paul Smith Edition Three. Here, designer Sir Kenneth Grange takes up the original form of the classic lamp and gives it a fresh look.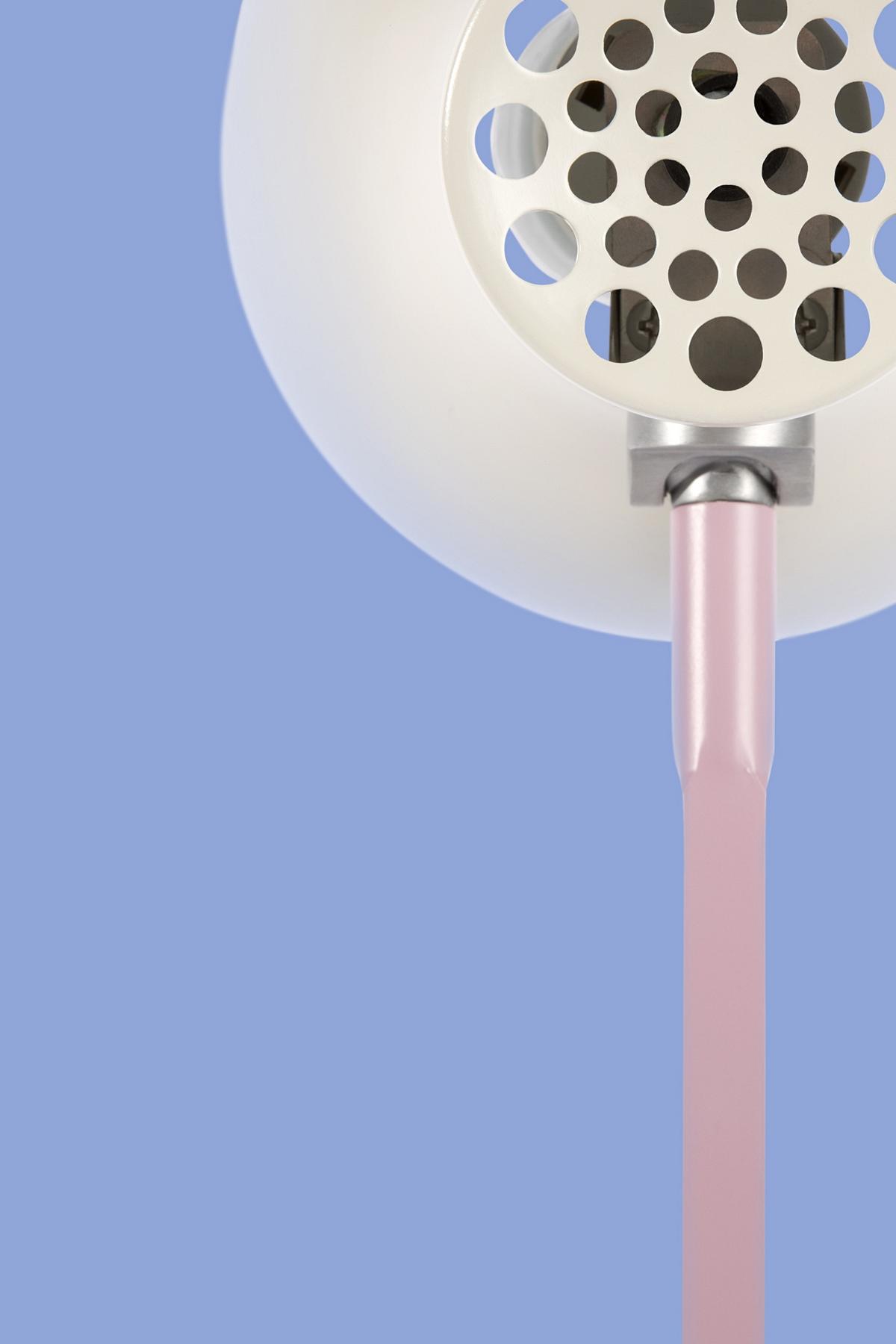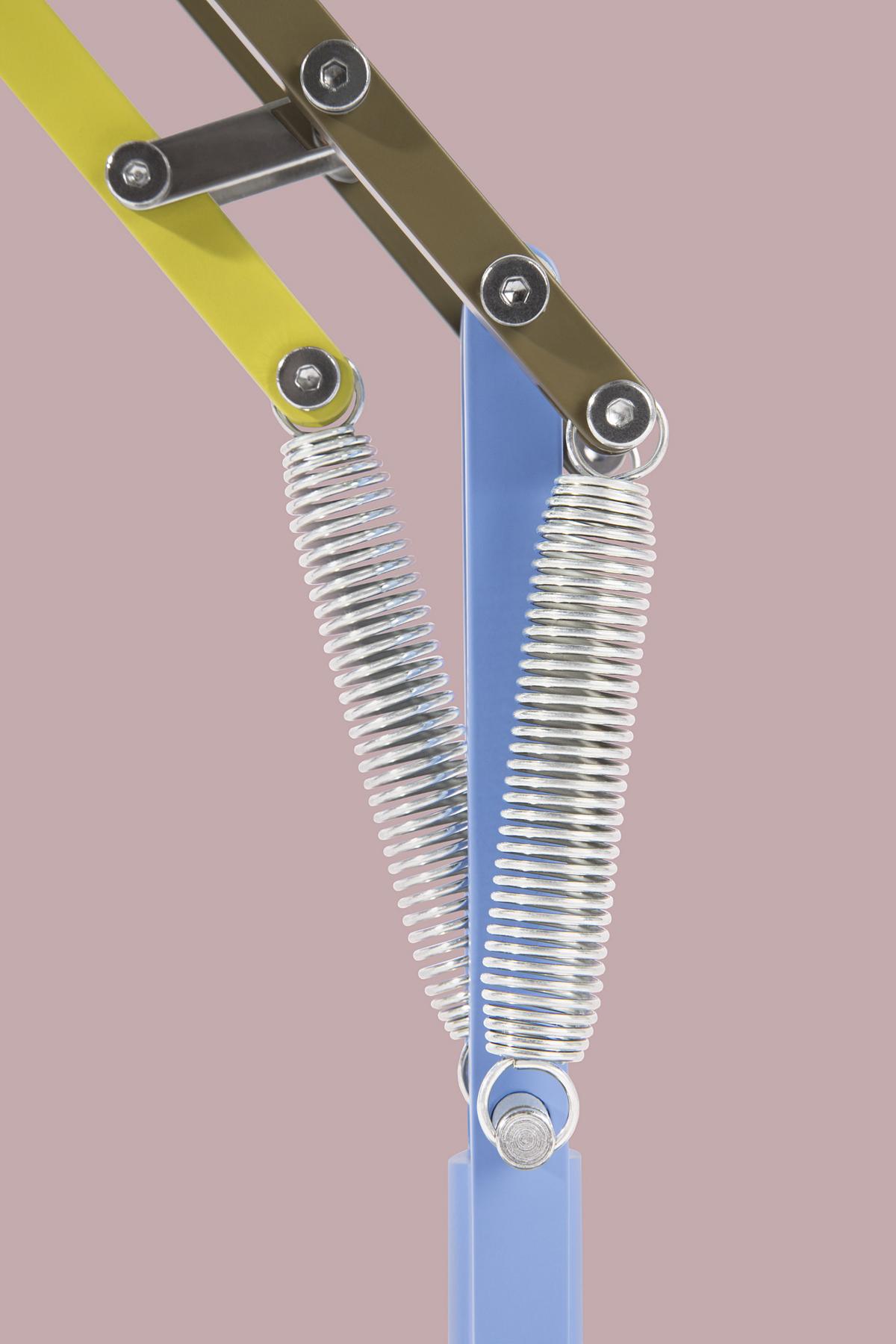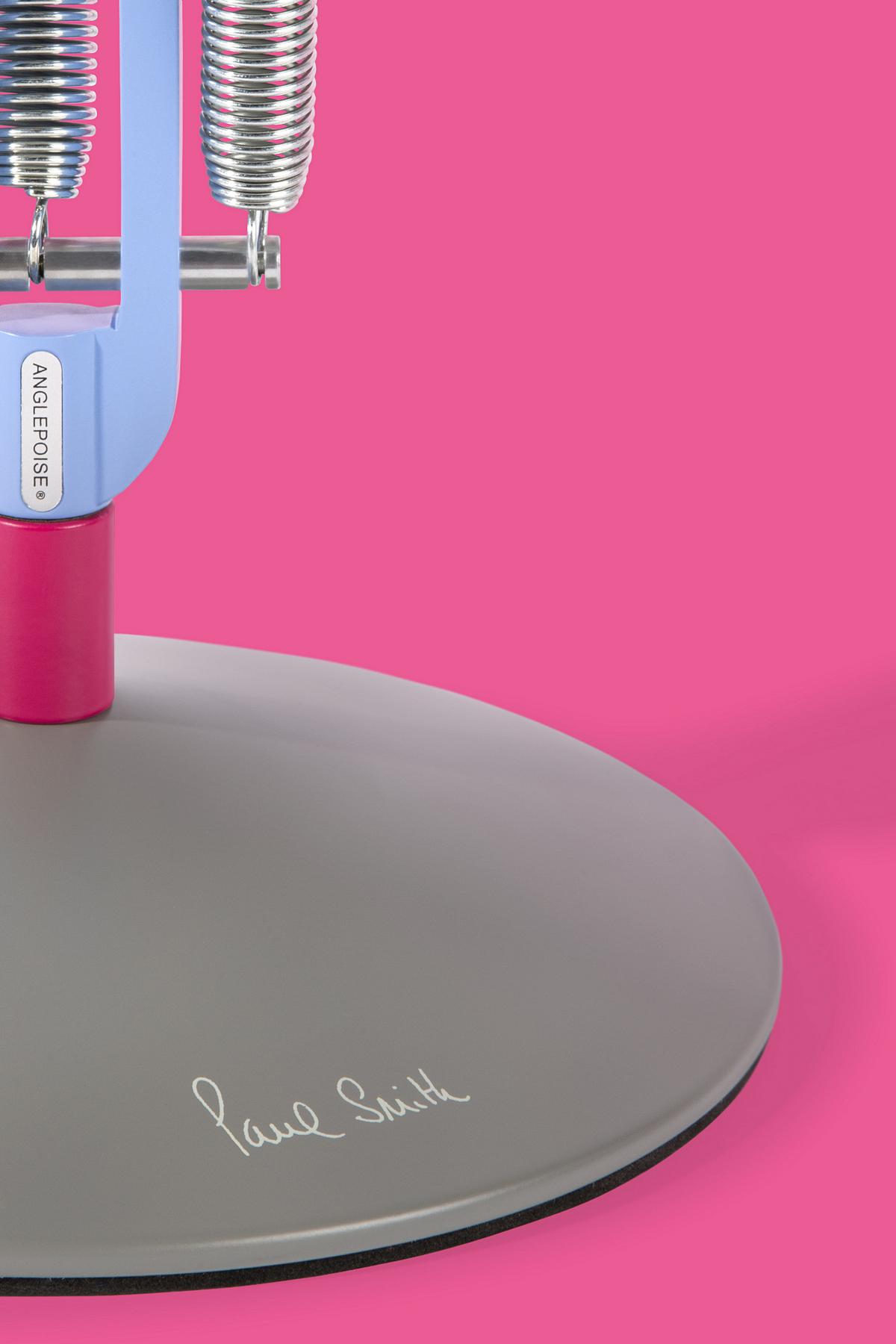 Anglepoise and Sustainability
Thanks to engaging, timeless designs and first-class manufacturing, Anglepoise lights have proven themselves to be particularly durable for more than eighty years, thus fulfilling the most important criteria for sustainable product design. And also allowing Anglepoise to offer an above-average guarantee on its lighting designs. Not that the company is resting on its laurels: looking to the future, Anglepoise is also aware that today we have a special responsibility for future generations, in times in which products are deliberately designed to wear out quickly and to be replaced in order to increase profits and the associated devastating effects on the environment and climate are accepted, the British company is actively taking a step in the opposite direction.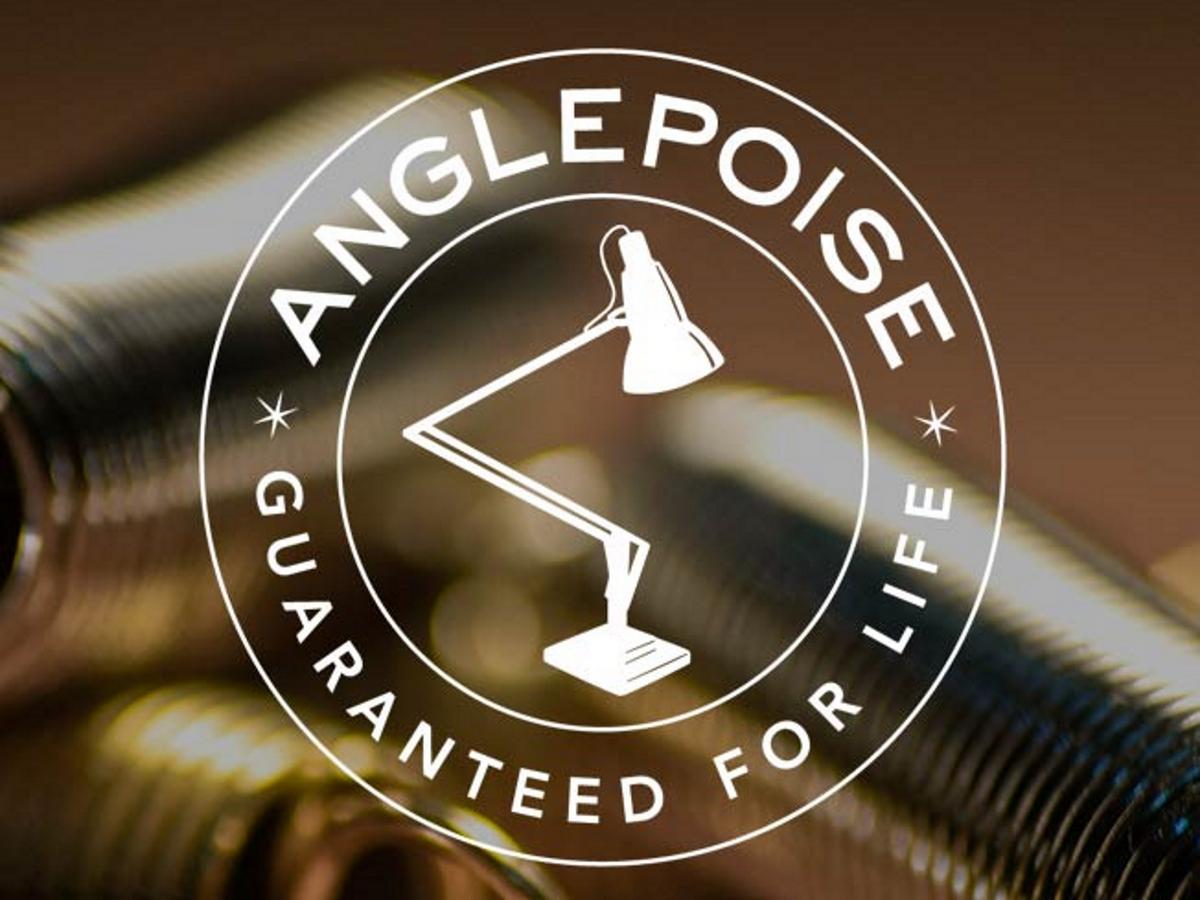 Anglepoise lights with a lifetime guarantee
Since January 20th 2020 Anglepoise has offered a lifelong guarantee on registered Anglepoise lighting based on maintenance and repair using spare parts. Anglepoise is thus setting a clear signal against the widespread throw-away mentality and confidently vouching for the quality of its products. The exact warranty conditions can be found on the manufacturer's website.
"Abandon Darkness" - Anglepoise campaign for more sustainability
Under the motto "Abandon Darkness", Anglepoise also speaks out online for a greater sense of responsibility towards future generations and against wasting resources. The company sees itself as part of the problem, is actively looking for alternatives and new solutions and would like to stimulate a broad discourse with other manufacturers and brands. In order to reposition itself as a company, Anglepoise is focusing on questions of sustainability: How can lighting be produced with even higher quality? How can packaging be designed more sustainably and effectively? How can the company contribute to reducing waste and increasing longevity?
smow sells exclusively originals from licensed manufacturers and is an official Anglepoise trading partner.