Not found what you were looking for?
We can deliver all products from this manufacturer. Please contact us at +49 341 22228822 or service@smow.com to discuss your specific product request.

Scandinavian design from Norr11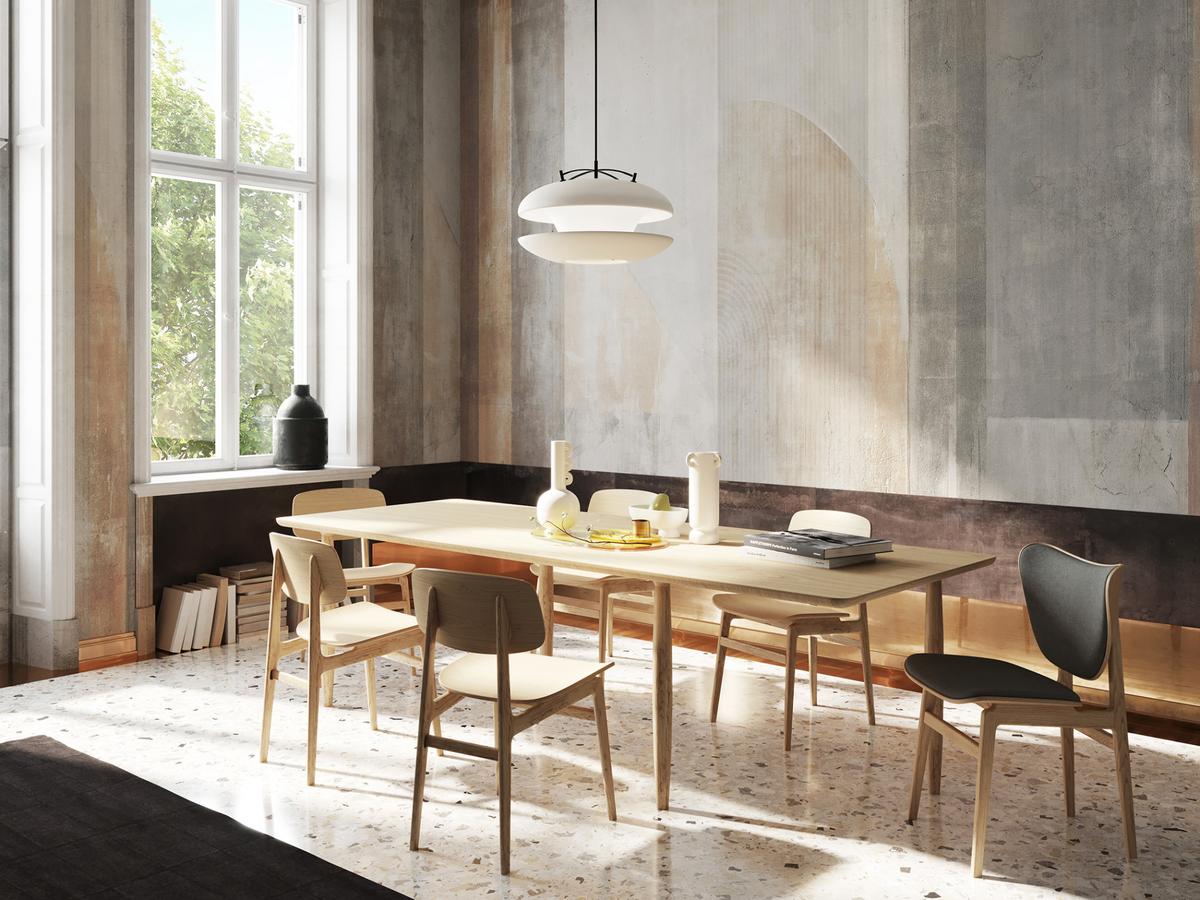 Norr11 was founded in 2011 with the aim of creating timeless Scandinavian designer furniture with reference to the past and present. The main designers are the Dane Rune Krøjgaard and the Norwegian Bendik Humlevik, who both studied architecture at the Danish Royal Academy of Fine Arts. In terms of design, Norr11 furniture and lighting are primarily based on Danish design understandings from the middle of the 20th century, be it through reinterpretations or the revival of designs of that time. In their creations, natural materials such as wood and traditional craftsmanship are particularly important to the designer duo. Norr11 works with many selected handicraft businesses and guarantees masterful workmanship and high quality materials.
Sustainability at Norr11 – A core component
Starting with the drafts, through the production and selection of materials to the logistics: sustainability is also an essential aspect for Norr11. Since the most sustainable product is one that withstands time, design furniture by Norr11 is developed with the highest quality standards: all Norr11 products are conceived to be extremely durable in aesthetic and functional terms and should be able to be passed on from one generation to the next. Over 90 percent of the Norr11 collection is manufactured in cooperation with European suppliers. These are certified industrial companies that strictly adhere to EU guidelines for environmental protection. At Norr11, mainly natural materials such as wood, rattan, metal or marble are processed. In addition, the manufacturer uses a specially developed water-based paint, which significantly reduces harmful emissions. All woods are FSC certified and come from European growing areas. All leathers have also been awarded the Nordic Swan Eco Label and 90 percent are sourced from Europe. Since the responsible use of resources at Norr11 also includes avoiding waste, for example leather scraps are used for the upholstery of bar stools and wood waste is used to heat the factory rooms. In addition, Norr11 try to avoid unnecessary freight and delivery routes between production sites and retailers. Located on the outskirts of Berlin, the Norr11 warehouse has an ideal location, as it ensures proximity to production partners, logistics companies and the European markets.