Röwa beds: consultations and sales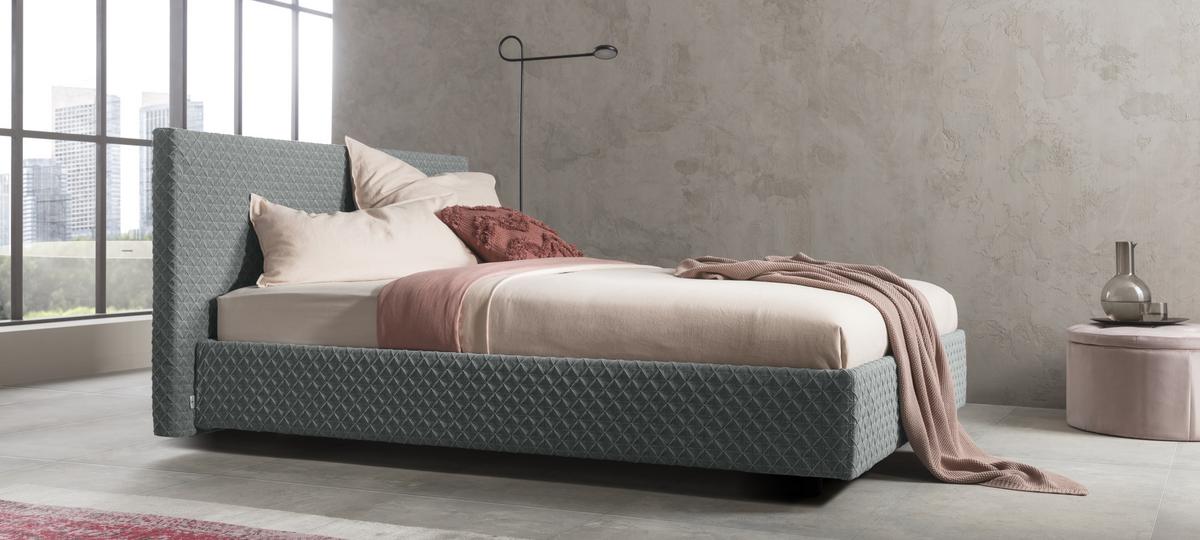 Plan and buy designer beds from Röwa
Röwa was originally founded in Stuttgart in 1914 by the firm's namegivers Karl Rössle and Paul Wanner. While in the early years production was focused on mattresses, today Röwa's produces not only mattresses and covers, but also slatted frames and bed frames, i.e. everything you need for a bed, everything you need for a good night's sleep, are manufactured by Röwa. Since 1996, the entire production has been carried out exclusively at the company location in Mössingen on the edge of the Schwarzwald, a site which also includes an in-house sawmill.
Individually adaptable bed systems and bed designs
Are you looking for a bed that perfectly suits you and your sleeping habits? Röwa beds are tailor-made: colours, materials and dimensions can be configured individually. The bed systems, which are perfectly tailored to the Röwa beds and which consist of a slatted frame and mattress, can also be individually adapted to the size, physique and sleeping habits.
Röwa produce not only bed frames but also mattresses, covers, and slatted frames, i.e. everything you need for a bed, a unique constellation. And one which means that all components of a bed can be perfectly coordinated, thus not only ensuring the high quality of the Röwa beds, but also enormously simplifies the purchase of your bed.
Thanks to their modular construction and reduced, elegant design, the Röwa Unica, Someo or Scalea beds made of high-quality wood offer a great deal of creative freedom in terms of size, covering and headboard. Colours, materials and dimensions can be configured individually. Some models also have additional storage space. With good air circulation for a pleasant sleeping climate and comfortable headboards, Röwa beds effortlessly fulfil the important features of a high-quality designer bed.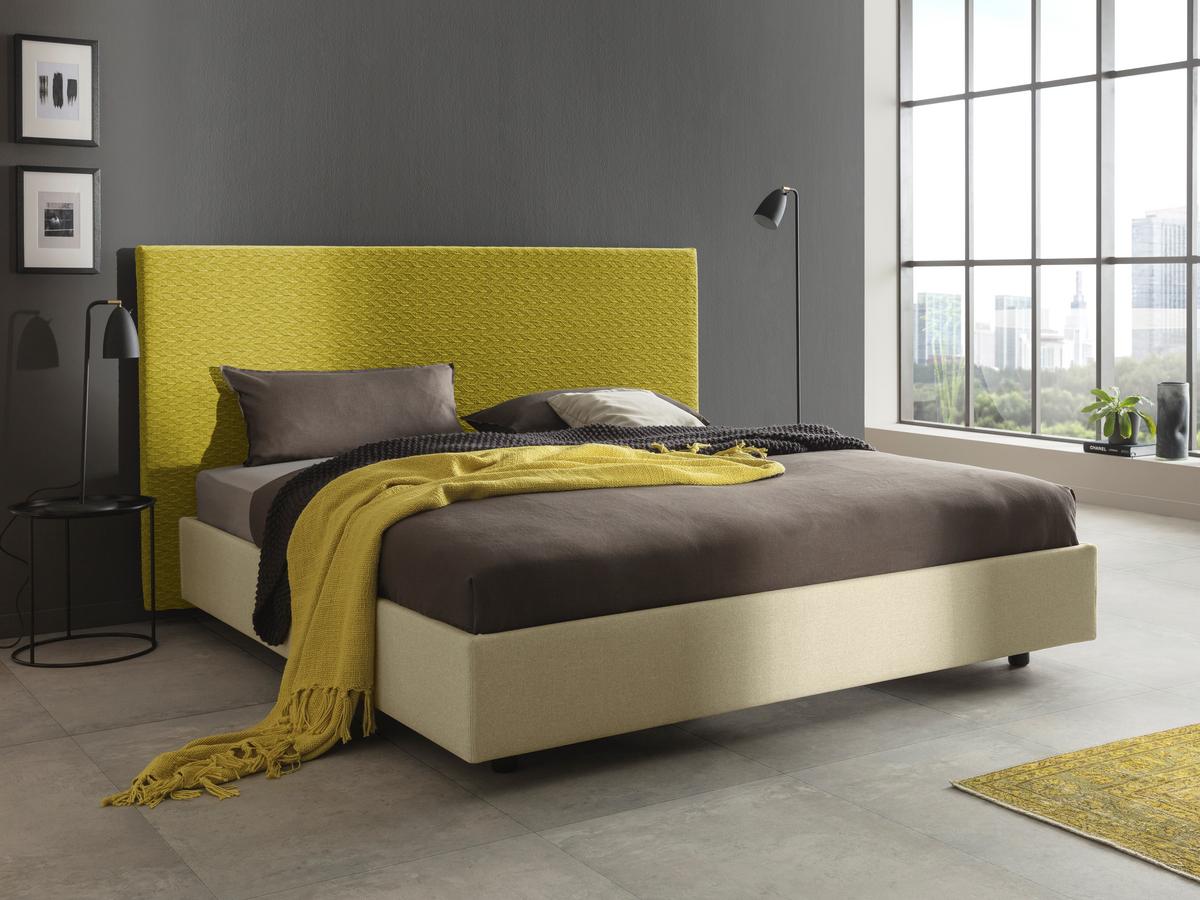 PERFECT SLEEPING COMFORT THANKS TO Röwa TECHNOLOGY
The Röwa Unica bed is equipped with innovative Boxframe® technology: the slatted frame is integrated and can be adjusted to any lying position either manually or electrically. The Röwa Someo and Scalea are in turn combined with the Röwa bed systems, consisting of slatted frame and mattress, according to customer requirements.
When it comes to healthy and comfortable sleep, choosing the right slatted frame and mattress is crucial. Röwa slatted frames leave nothing to be desired in terms of ergonomics, comfort and quality and in turn form the perfect basis for the numerous Röwa mattress types.
Adjust the lying position using the remote control and memory function: the head, back, upper and lower leg areas of the Röwa slatted frame can be adjusted separately - manually or by motor - and thus make the bed a place to sleep, read or relax at the same time.
Depending on the preferred lying position, weight, personal preferences for a soft or rather hard surface, as well as special needs in the hip, neck or shoulder area, there are various Röwa mattresses made of different materials with specific technology to choose from.
THE Röwa Ecco 2BED SYSTEM
The Röwa Ecco 2 bed system combines the Röwa Ecco 2 slatted frames with the Ecco 2 mattress range, a range that includes various Ecco 2 Sensitive mattresses made from MTS biosyn® foam and Ecco 2 mattresses with high-quality spring cores. In addition, the system encompasses the Ecco 2 covers and Ecco 2 neck support pillows. All components of the Ecco 2 bed system can be individually coordinated and the bed system can be adapted to the size, weight, physique and sleeping habits of the user.
Röwa SLATTED FRAME - THE PERFECT BASIS FOR ALL RÖWA MATTRESSES
The Röwa bed systems are based on the Röwa slatted frames, which are crafted from solid beech wood and can be combined with all Röwa mattresses. You can choose between the original Röwa slatted frame and the Basic slatted frame. Röwa offers both slatted frames in different comfort versions and are also available with manual or electrical adjustment.
The slatted frame can be lowered in several stages in the shoulder and pelvic area, raised in several stages in the knee and lordosis area and lso adjusted horizontally, meaning that the Röwa slatted frames can be perfectly adapted to any body shape. One of the special features of the original Röwa slatted frame: the firmness in the pelvis and lordosis area can be adjusted individually, depending on weight and body shape. The memory function can also be used to save up to four settings that can be installed via the remote control.
THE Röwa MATTRESSES - TAILORED TO INDIVIDUAL NEEDS
The RöWA mattresses Legra, Etera, Basic, Delta, Comfort Care, Röwa XXL and the Topsense Topper mattresses offer the perfect solution for every need. Here a brief introduction to three Röwa mattresses:
Legra mattresses
The Röwa Legra mattresses are designed in a range of versions for ergonomically correct shoulder positioning: the shoulder area is perfectly supported in the lateral and supine position. This, in turn, is the most important requirement so that the neck and back muscles can fully relax at night.
Etera mattresses
The Etera box spring mattresses ensure a special lying experience. The 7-zone pocket spring core mattresses impress in different versions with high-quality materials and maximum lying comfort. The ideal choice for discerning connoisseurs.
Delta mattress
The Delta mattress is a metal-free, breathable single mattress made from natural latex. Point-elastic, it adapts perfectly to the body and, with an ideal mixture of strength and flexibility, ensures a particularly restful sleep.
Sustainability and first-class quality at Röwa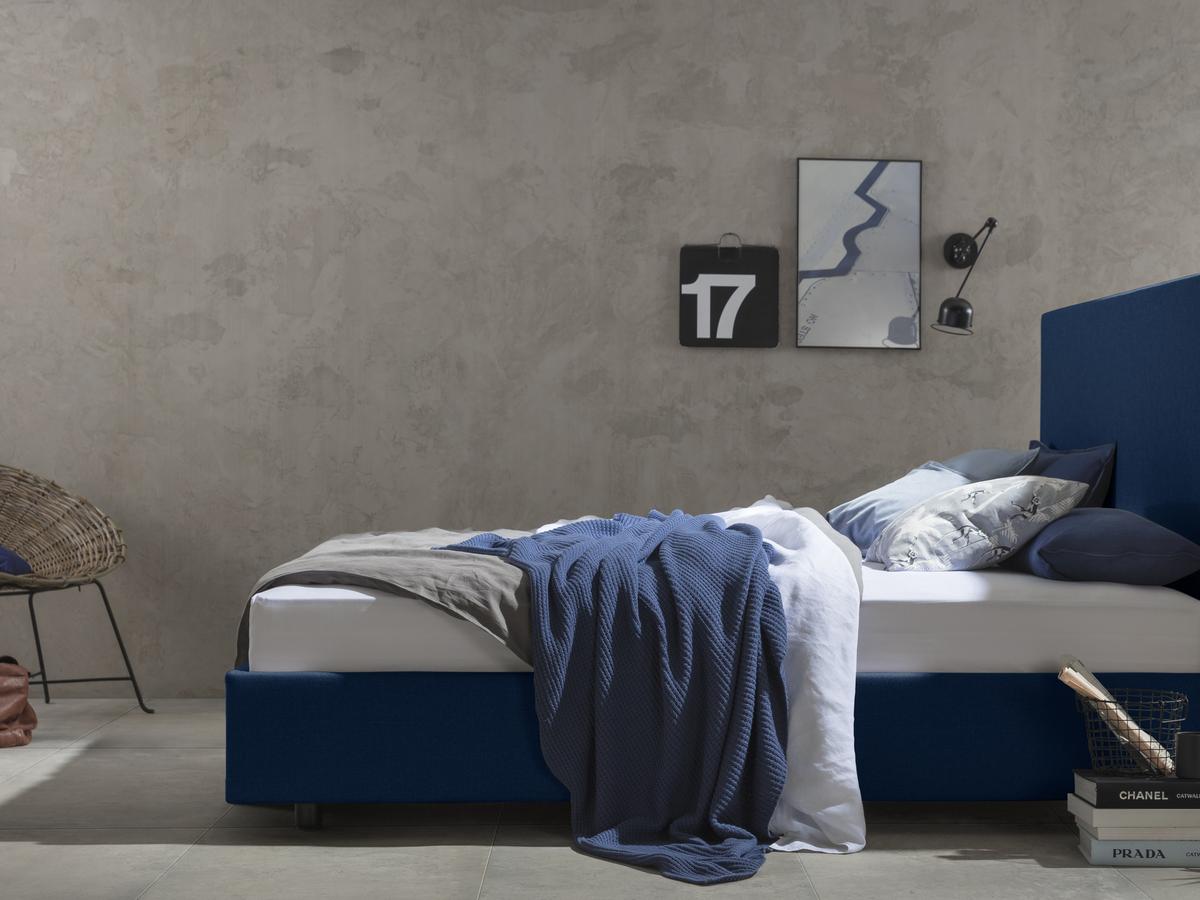 Röwa is one of the founding members of the Wirtschaftsinitiative Nachhaltigkeit, Economic Initiative Sustainability, in Baden-Württemberg and has strictly aligned its company philosophy to sustainability and quality. Since production takes place exclusively at the company headquarters in Mössingen, transport routes and thus CO2 emissions are saved and the entire production process can be subjected to close quality controls and tests.
In this way, Röwa meets extremely high quality standards. In addition, the most important raw material for bed production, beech wood, is sourced from the surrounding forests, which are sustainably managed: thus with regional production and the origin of raw materials, working in cycles (such as the use of residual wood for the company heating plant), a fleet of trucks with high exhaust gas standards and AdBlue technology, as well as constant investments in sustainable innovations, Röwa has positioned itself well as a sustainable company. As a partner in the climate alliance of the Baden-Württemberg state government with companies, Röwa is also committed to constantly reducing CO2 emissions and energy consumption.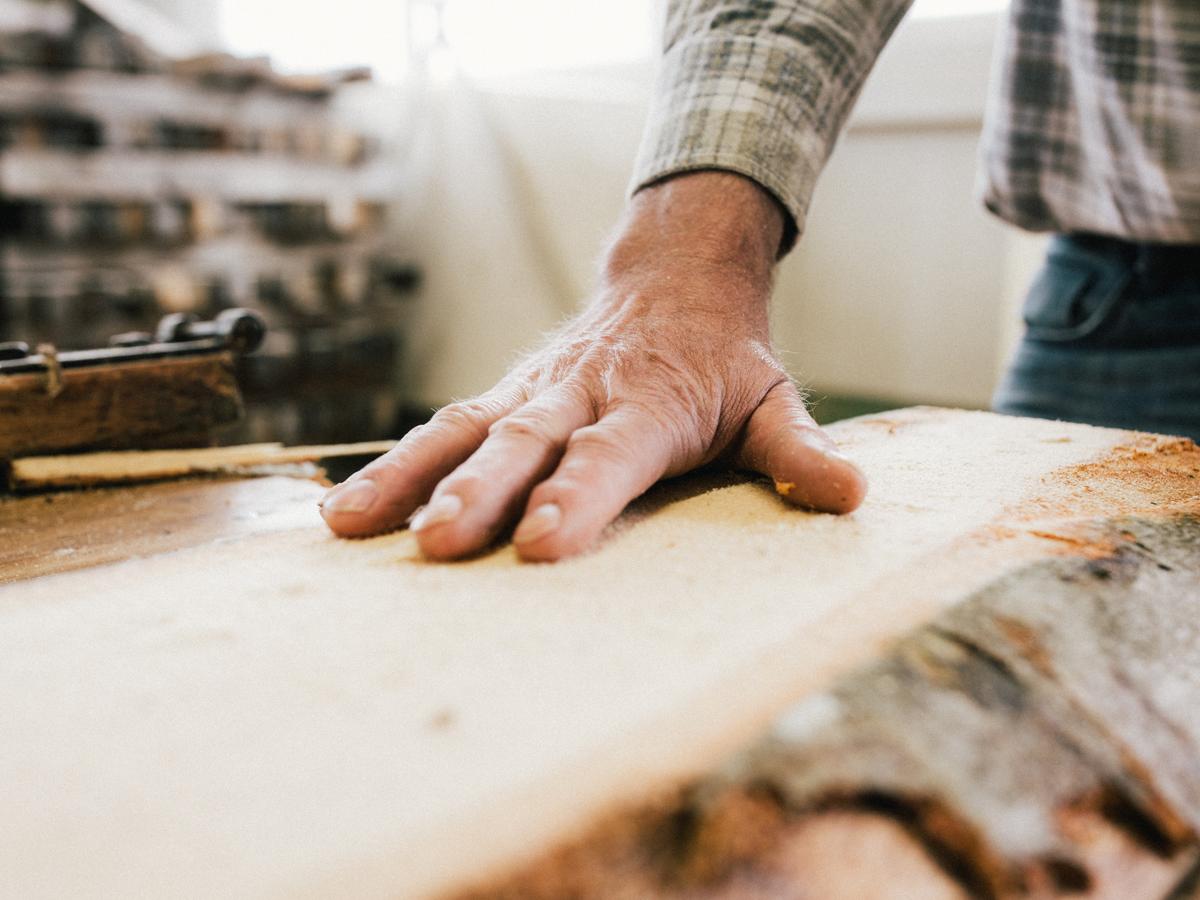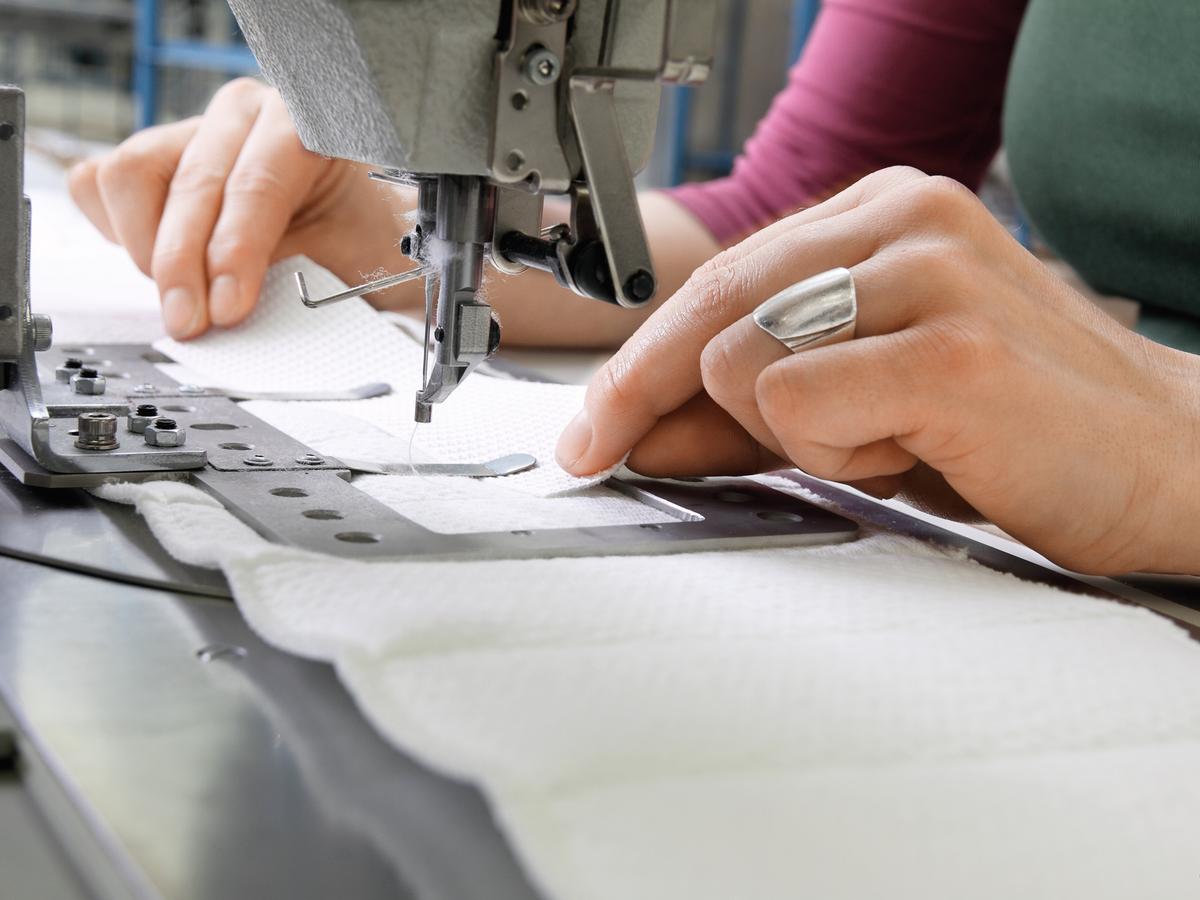 We would be happy to advise you on the purchase of Röwa beds or bed system - from planning an ergonomically suitable mattress and slatted frame to suit your size, weight, physique and sleeping habits to purchasing a complete Röwa bed system.
Our interior designers can help you match colour, fabric and material to your personal furnishing style in the bedroom. Simply share your ideas and requirements with our smow sleep store in Stuttgart, either personally or via stuttgart@smow.de.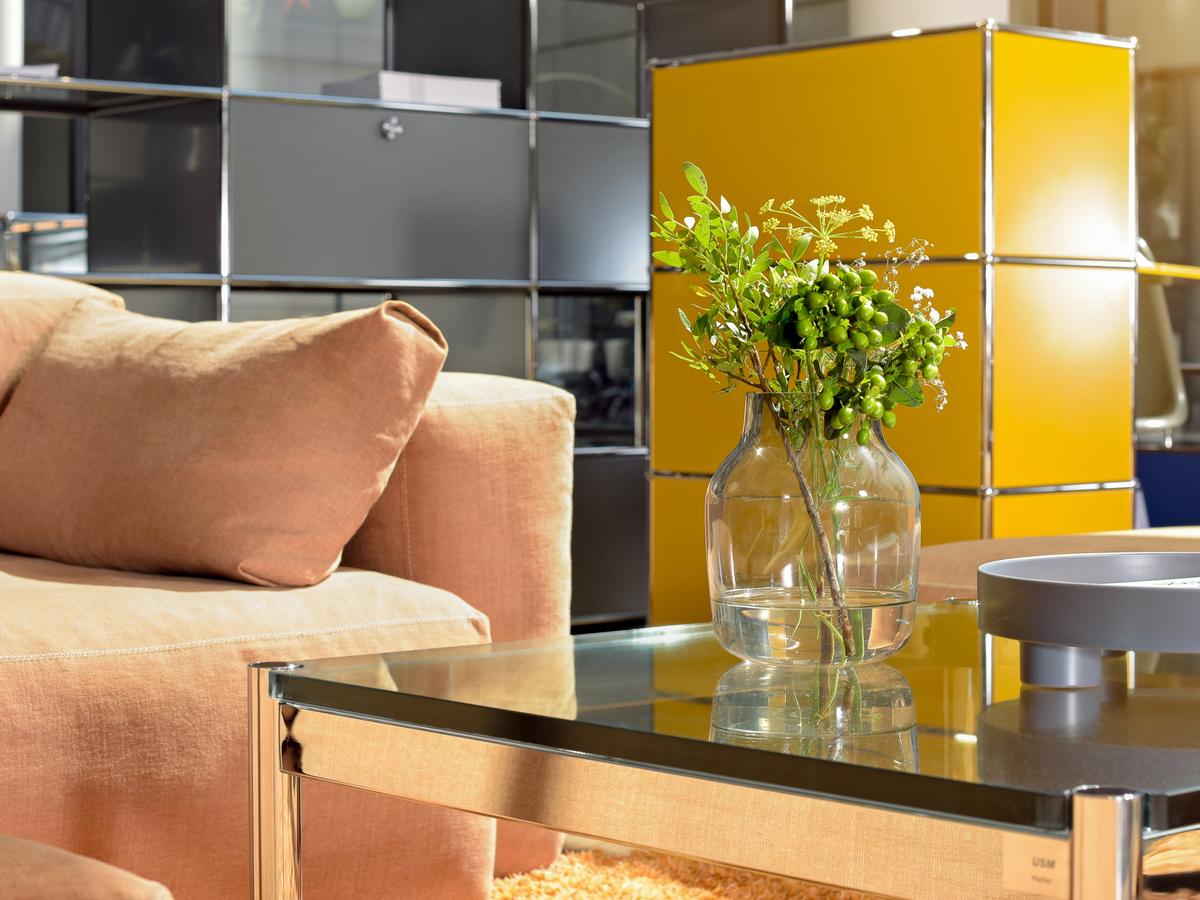 smow Stuttgart
Sophienstraße 17
70178 Stuttgart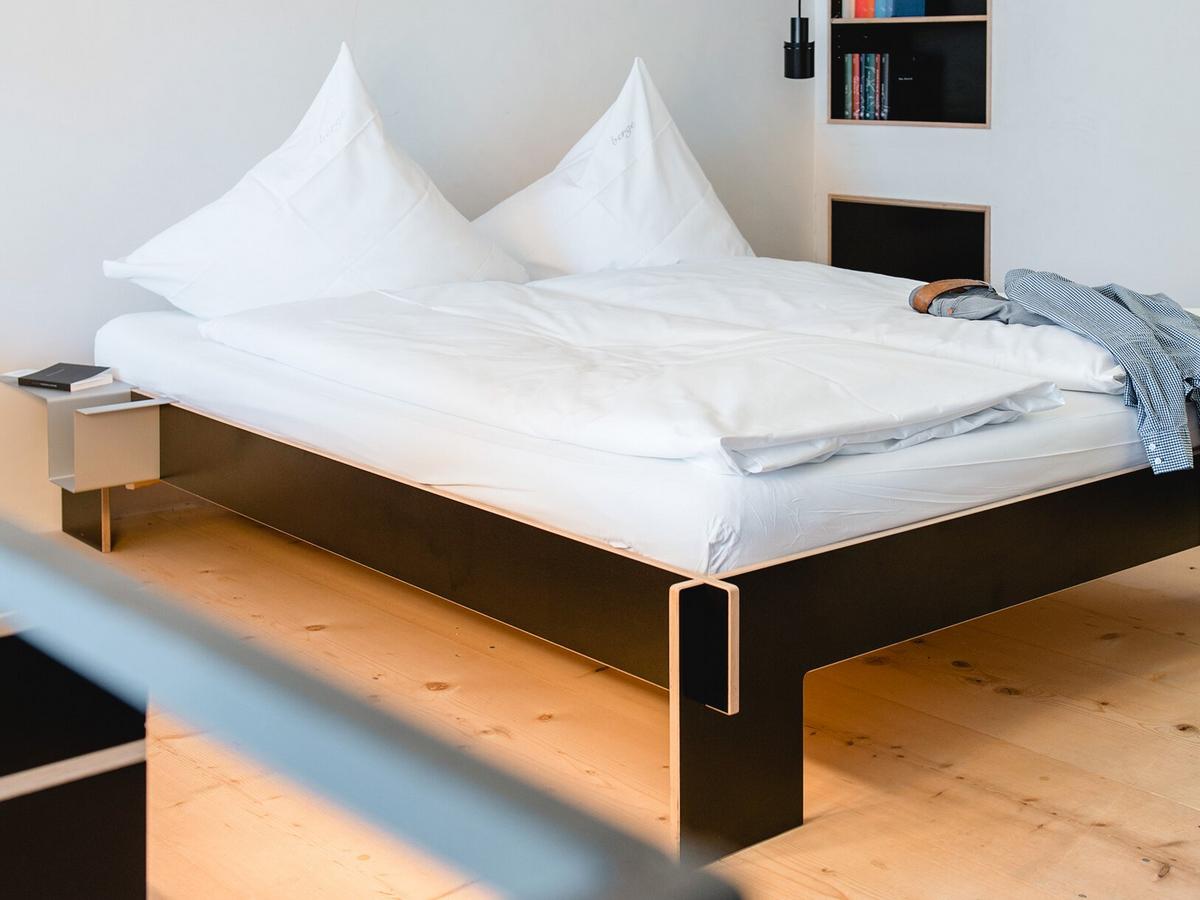 smow sleep Stuttgart
Sophienstraße 14
70178 Stuttgart