String designer shelving, cabinets & accessories

BLACK DAYS: 15% OFF ALL STRING FURNITURE CLASSICS
Discover String's design classics in our Black Friday promotion. *Until November 27th 2023 take advantage of a 15% discount on all String Furniture such as the String Pocket or the String floor shelving, all String cabinets and all String accessories.
Not found what you were looking for?
We can deliver all products from this manufacturer. Please contact us at +49 341 22228822 or service@smow.com to discuss your specific product request.

A classic among shelving systems! The String shelf by Kajsa and Nils Nisse Strinning dates back to 1949 yet still meets almost all the requirements that can be placed on a modular, functional shelving system - a genuine timeless classic. The most striking feature of the String bookshelves are the wall or floor ladders, into which the shelves and additional modules are embedded. These ladders ensure that even large shelving constructions remain absolutely stable without losing the typical restrained lightness and elegance of the String shelving system. The combination possibilities of the individual parts are almost endless, not least because wall or floor ladders and shelves of different depth and colour can be combined with each other. As a consequence there are countless ways to tailor String to your own individual needs. Help with the conception of your individual system is provided by the String configurator: wall or floor ladders of different sizes and colours can be selected, and complemented by matching shelves and other elements, such as the String wall cabinet with sliding doors. The String system, which includes the well-known String Pocket Regal, and is in high demand among lovers of Scandinavian design.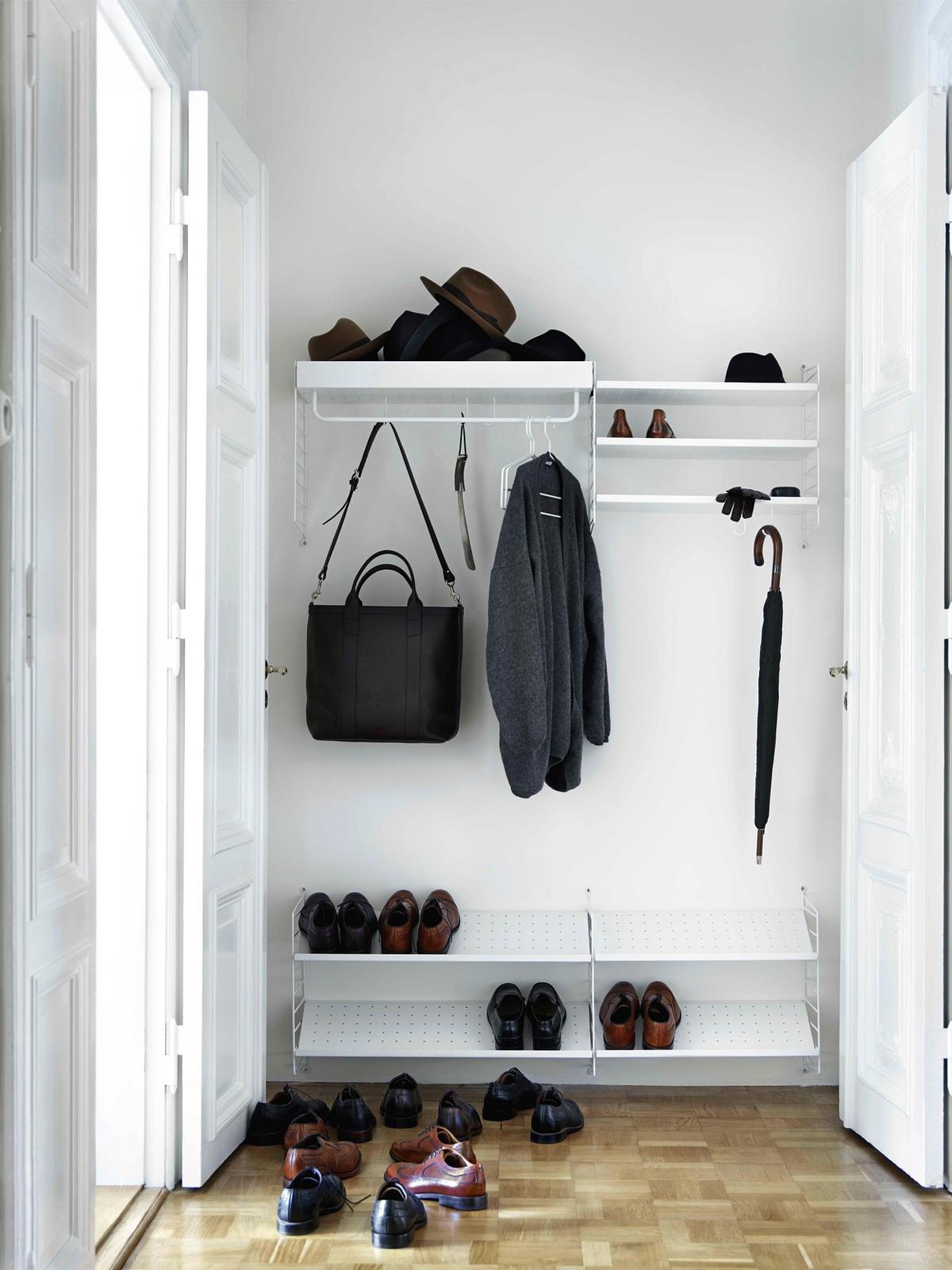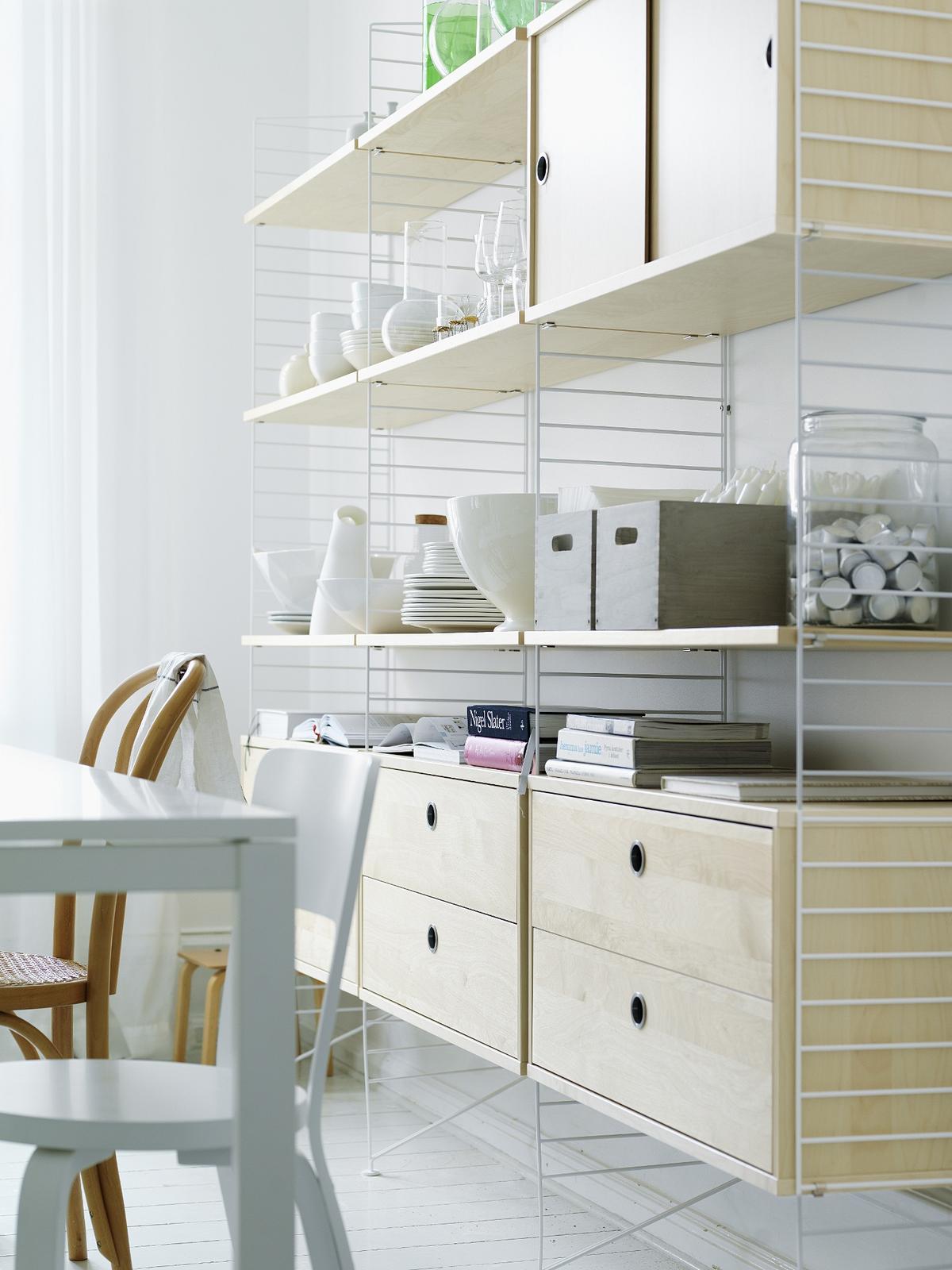 Configurator
The basis of any String configuration is the side panels. Choose wall and/or floor ladders in your preferred sizes and colours and add shelves or other elements such as the cabinet with sliding doors, to create your own individual piece of furniture for the required space. As a universal shelving system string is suitable for walls large or small and for any given space, be that, living room, nursery or study. Having used the String configurator to design your unit please send your configuration, as a PDF, by email to service@smow.com

smow sells exclusively originals from licensed manufacturers and is an official trading partner of String.