TASCHEN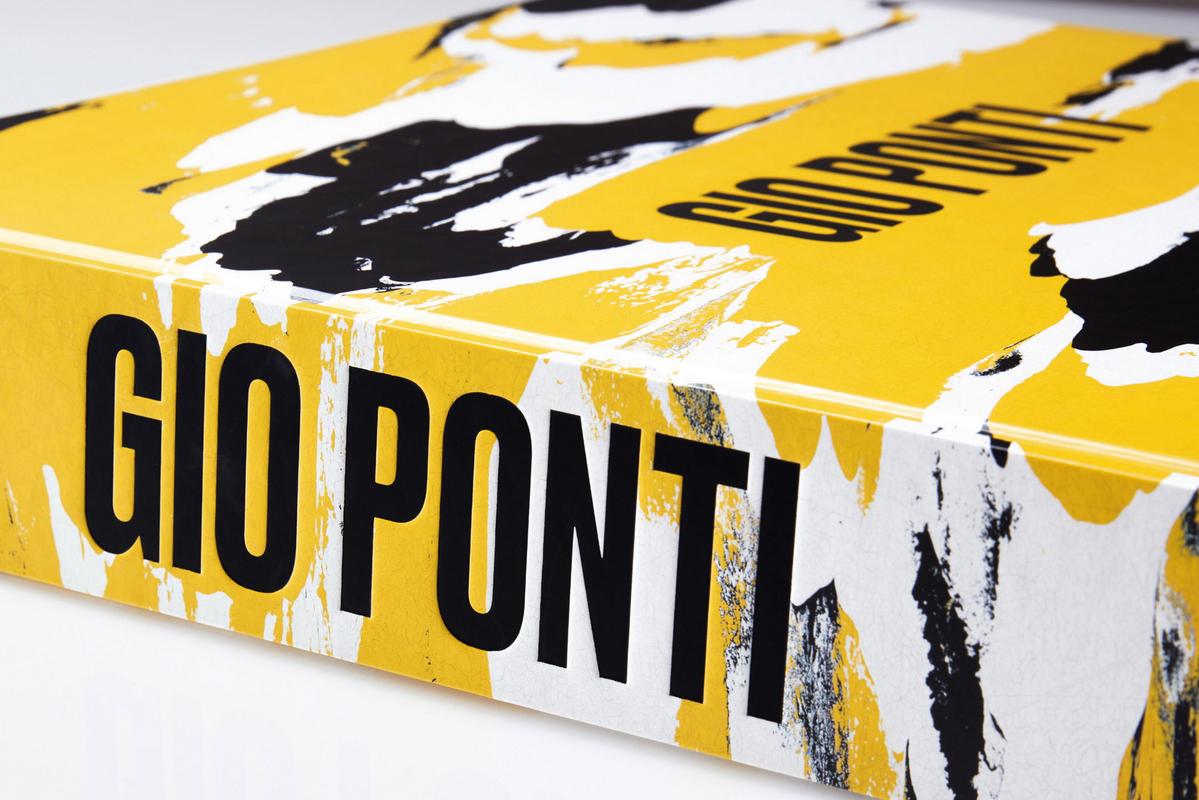 The family-owned publishing house TASCHEN was founded by Benedikt Taschen in 1980, quickly developed a reputation for high-quality publications, expand from its home in Germany through a network of global offices, and has been the world leader in the photo book sector since 2014, with 20 million books sold per year. TASCHEN Verlag started with the idea of offering well-designed, multilingual and inexpensive illustrated books in the traditionally rather high-priced and specialized segment. The success of the first monographs on Annie Leibovitz and Salvador Dalí, confirmed the validity off the plan and was the start of a development that has seen TASCHEN establish several lines covering architecture, design, photography, film and lifestyle in addition to art. In 1999 TASCHEN opened a high-end imprint which has been offering lavishly designed, high-quality illustrated books as well as inexpensive illustrated series.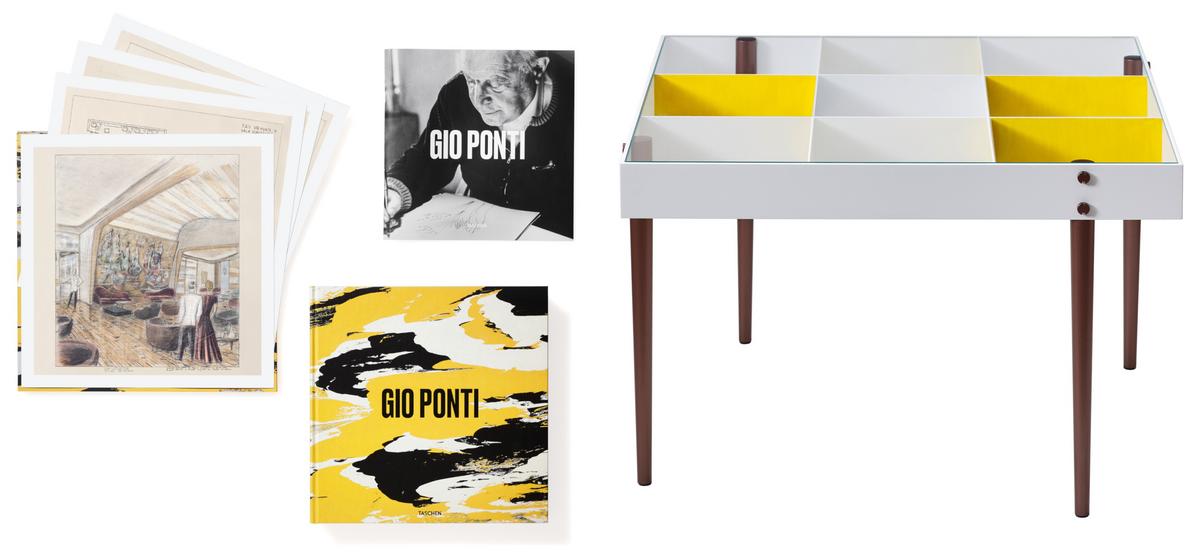 In 2021 TASCHEN published an extensive Gio Ponti monologue, the first such work on of the most important architects, designers and art directors of the 20th century. With the Gio Ponti Art Edition a limited edition of 1000 copies is also available, which in addition to the illustrated book includes a "Planchart Coffee Table" and a set with four numbered prints from Ponti's Ocean Liner studies.
Gio Ponti - XL-Aktion fom TASCHEN Verlag and smow
Gio Ponti is considered the master of lightness who shaped his era. He designed the elegant Pirelli skyscraper in Milan, the unmistakable Leggera chair, carpets, villas, vases and ceramic tiles. And a great deal more. Our advice sit down next to Ponti's Planchart coffee table and open the 572-page monograph to the maestro. Jörg Meinel, managing director of smow, did this and then spoke to Marlene Taschen, managing director of TASCHEN Verlag, about her "books for optimists".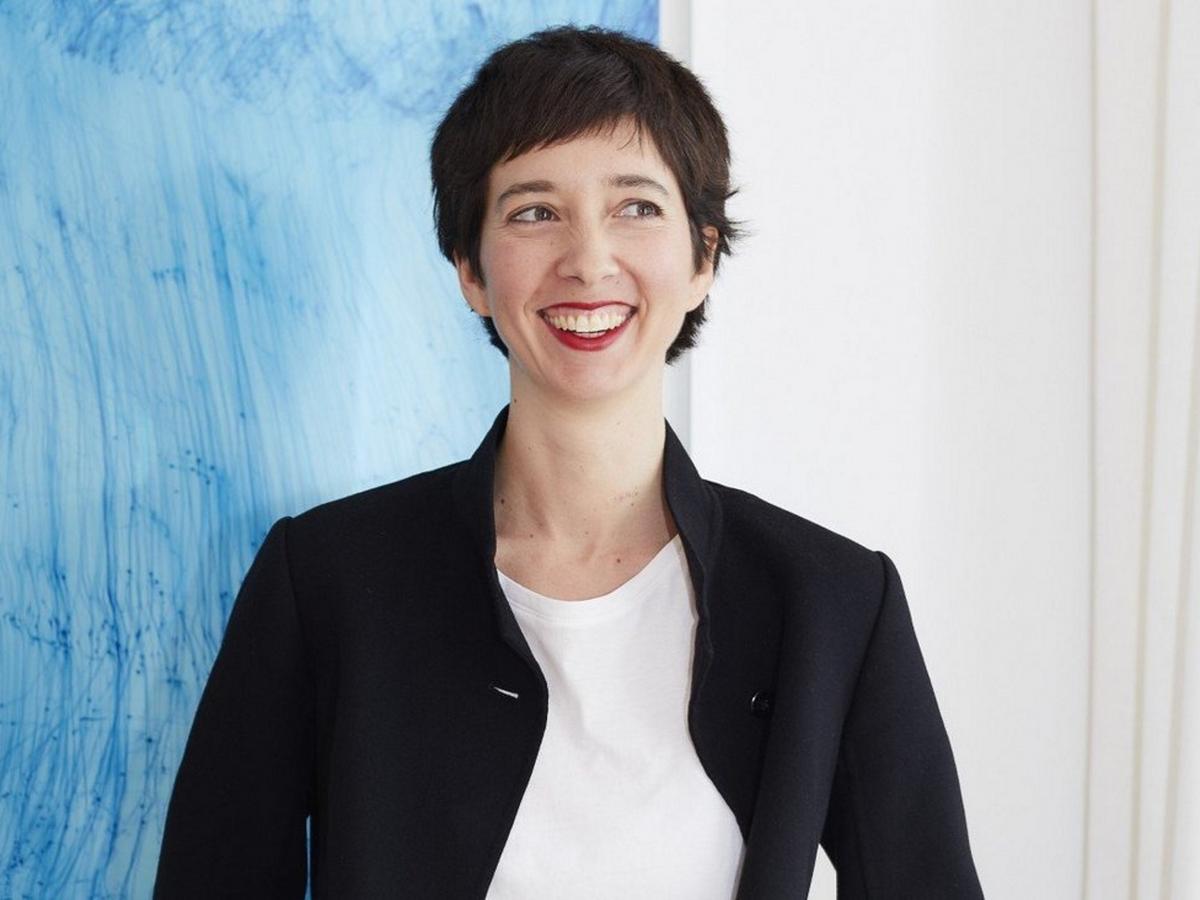 Jörg Meinel: You are always looking for exciting personalities for your XL editions. What attracted you to Gio Ponti and how did you proceed?
Marlene Taschen: Gio Ponti is one of the greatest architects, designers and art directors of the 20th century. As an unparalleled homage to Ponti's achievements, our book brings readers closer to his work than ever before with exquisitely reproduced images and texts. With texts by Lisa Licitra Ponti and a detailed biographical essay by Stefano Casciani, this volume was created in close collaboration with the Gio Ponti Archive and its founder Salvatore Licitra. The editor is Karl Kolbitz, who lives in Berlin.
Jörg Meinel: The TASCHEN editions are cult, culture, work of art and collector's item in one. How do you meet all the expectations?
Marlene Taschen: Our books have a substantive, journalistic value, but are also objects that have their own value in terms of appearance, materiality and feel. With limited and signed TASCHEN editions, we work (almost) without budget restrictions: Everything that we consider indispensable has to go into the book - even if it is often difficult to realise or exorbitantly expensive. We couldn't do that for a ten euro volume, but as a rule we later follow the large limited editions with cheaper editions with the same content in adapted formats. We always want to offer our TASCHEN readers the best, regardless of the size of their wallet. The target group for TASCHEN editions are collectors. In addition to a rare and extraordinary book, our customers with limited editions, if things go well, also have the benefit of increasing their fortune. In the past, the value of our editions has often tripled, quadrupled or quintupled within a short period of time - and even more, for example, Helmut Newton's SUMO, whose market value rose from $1,500 in 1999 to $25,000 today, Peter Beard, which rose from $5,000 to $12,500, and Jeff Koons, which rose from $1,000 to $4,500 in just a few months.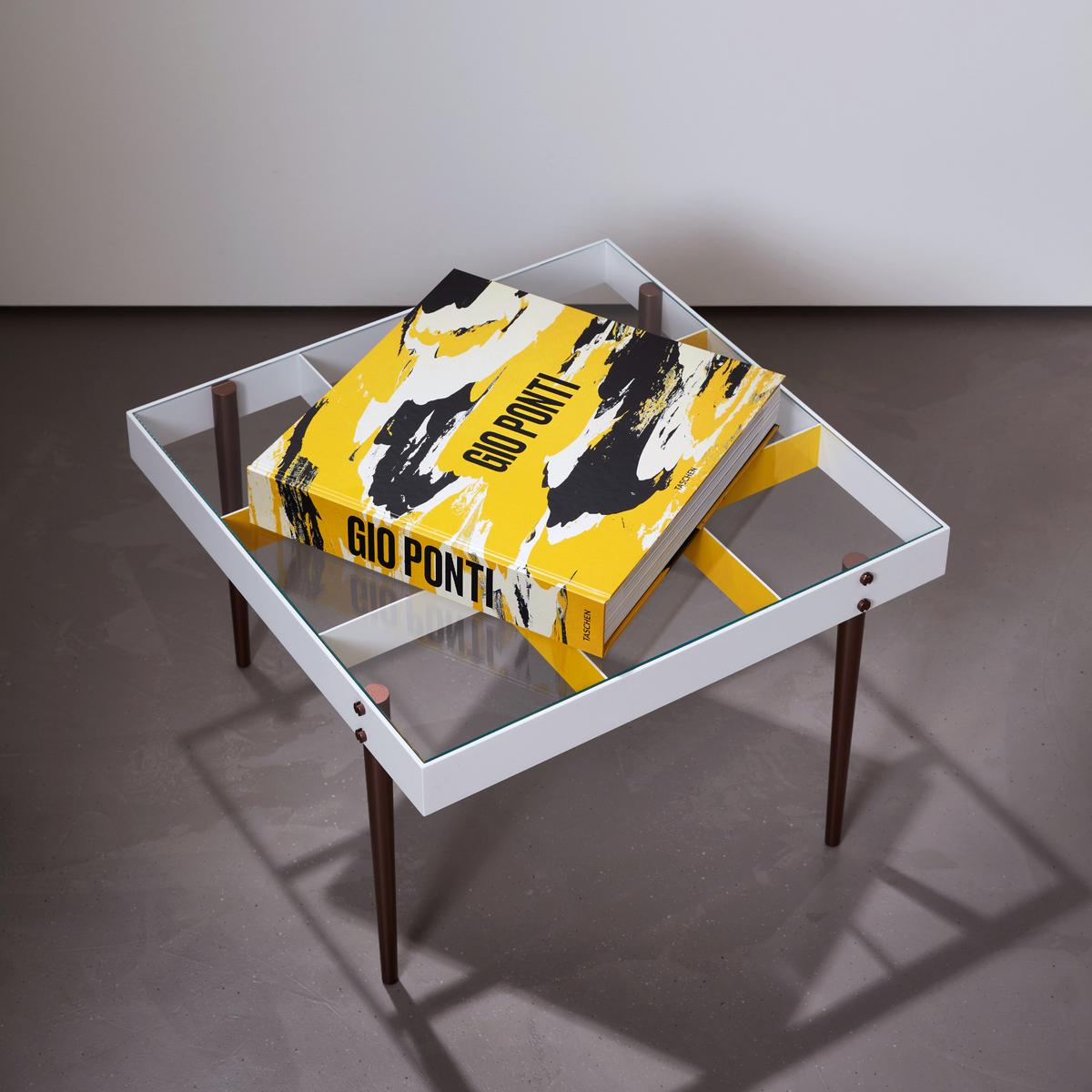 Jörg Meinel: The customers for the editions are collectors. Do they think differently from other readers?
Marlene Taschen: Collectors who are particularly interested in a topic usually have other options for comparison and notice that we approach something with the same interest, curiosity and seriousness. That is valued, especially when we manage to create objects of desire. Over the decades we have made a name for ourselves and our range promises diversity and excellence. We have collectors all over the world who collect our Collector's and Art Editions. The collector René Rousseau in Belgium even built a museum for his collection of TASCHEN books, in which he shows the dedication with which we have produced every single book.
Jörg Meinel: It is interesting that the end of the book has been prophesied for years - and yet you are so successful. How do you explain that people still want to hold something printed in their hands?
Marlene Taschen: There is no doubt that the book medium has faced significant competition in the last two decades, but I still believe in the book as a mediator and keeper of knowledge, values and creativity. Books can be very inspiring, and at best, books distill quality. This of course also applies to exhibitions, apps and websites, but in my opinion a book has something more sustainable, and I also think more independent. Last but not least, books are a personal pleasure for me, and I also find an excellent balance in our digitized everyday life. I find it very fulfilling to hold up the flag for quality content, I think with our books we are bringing something positive into the world.
Jörg Meinel: You have been the Managing Director of TASCHEN since the beginning of 2017: How is the division of labour with your father Benedikt?
Marlene Taschen: My father and I complement each other amazingly well. We speak every day, taking into account the time zones, as my father lives in Los Angeles. We have similar basic ideas, but are different, I would say: complementary. I take care of the entire operational business: personnel management, editing and production, communication and marketing - via our stores, all digital distribution channels such as our website, online sales, social media, logistics and the commercial area. But I also maintain contact with artists and authors and look for new projects and topics. My father is still responsible for the entire program, conceiving and designing every single book. Together we make all relevant decisions.
Jörg Meinel: Your father started with a small shop in Cologne in 1980, from which a publishing house developed. You now run 13 stores worldwide, including pop-up stores. You seem to enjoy trying new things?
Marlene Taschen: We are always interested in new openings when good opportunities arise. Size and location are decisive. We have just opened a pop-up store in the L'Eixample district of Barcelona. The store opened just in time for Saint George's Day, a historic Catalan festival that celebrates both World Book Day and Lovers' Day. In an elegant and modern building just a minute's walk from Gaudí's famous La Pedrera, the store presents the best of the TASCHEN world, including limited prints, collector's and art editions and volumes on art, architecture, music, film, comics, fashion and much more.
Jörg Meinel: Many thanks for your time
(Note: The pop-up store is open until June 13, 2021)
Marlene Taschen is the managing director of TASCHEN Verlag, which her father Benedikt Taschen founded in 1980 out of a love of comics and, soon after, art books. He achieved success with monographs on the photographer Annie Leibovitz and the artist Salvador Dalí and for the first time brought affordable well-made art books onto the market. Today the Cologne-based TASCHEN Verlag is the world leader in the illustrated book segment, not least because the publisher manages to strike a balance between affordable and highly exclusive. TASCHEN is currently celebrating the oeuvre of the Italian architect and designer Gio Ponti (1891-1979) with an XL edition of 572 pages - and a limited special edition that is available exclusively from smow.