Vipp designer furniture: For the kitchen, living room or office
Not found what you were looking for?
We can deliver all products from this manufacturer. Please contact us at +49 341 22228822 or service@smow.com to discuss your specific product request.
Vipp - From the Copenhagen hair salon to the wide world
The story of the Danish design label Vipp makes palpable how something small can become something big: In 1939 Vipp founder Holger Nielsen created in his metal workshop a robust, pedal bin for his wife's hairdressing salon: A robust, pedal bin. The functional, simple, pedal bin proves itself to be extremely popular and makes a name for itself not only in hairdressing salons, but also in clinics and doctors' surgeries; thus Nielsen begins to mass-produce the bin, and other products, such as special brackets made of steel. What was intended as a special design for hair salons thus became standard in Danish clinics over the next 50 years.
In 1992, after the death of her father, Jette Egelund took over the company and began a new chapter for Vipp. In a team with her children Kaspar and Sophie, Jette Egelund set out to make the functional design language of the Vipp pedal bin attractive for private households and over the following decades, based on her father's design, builds up a broad Vipp portfolio with furniture and product designs. Today, Vipp is still run as a family business with headquarters and a flagship store in Copenhagen with over 50 employees. On its long journey, the Vipp pedal bin also made its way to New York in 2009, where it was included in the permanent collection of the Museum of Modern Art, MoMA.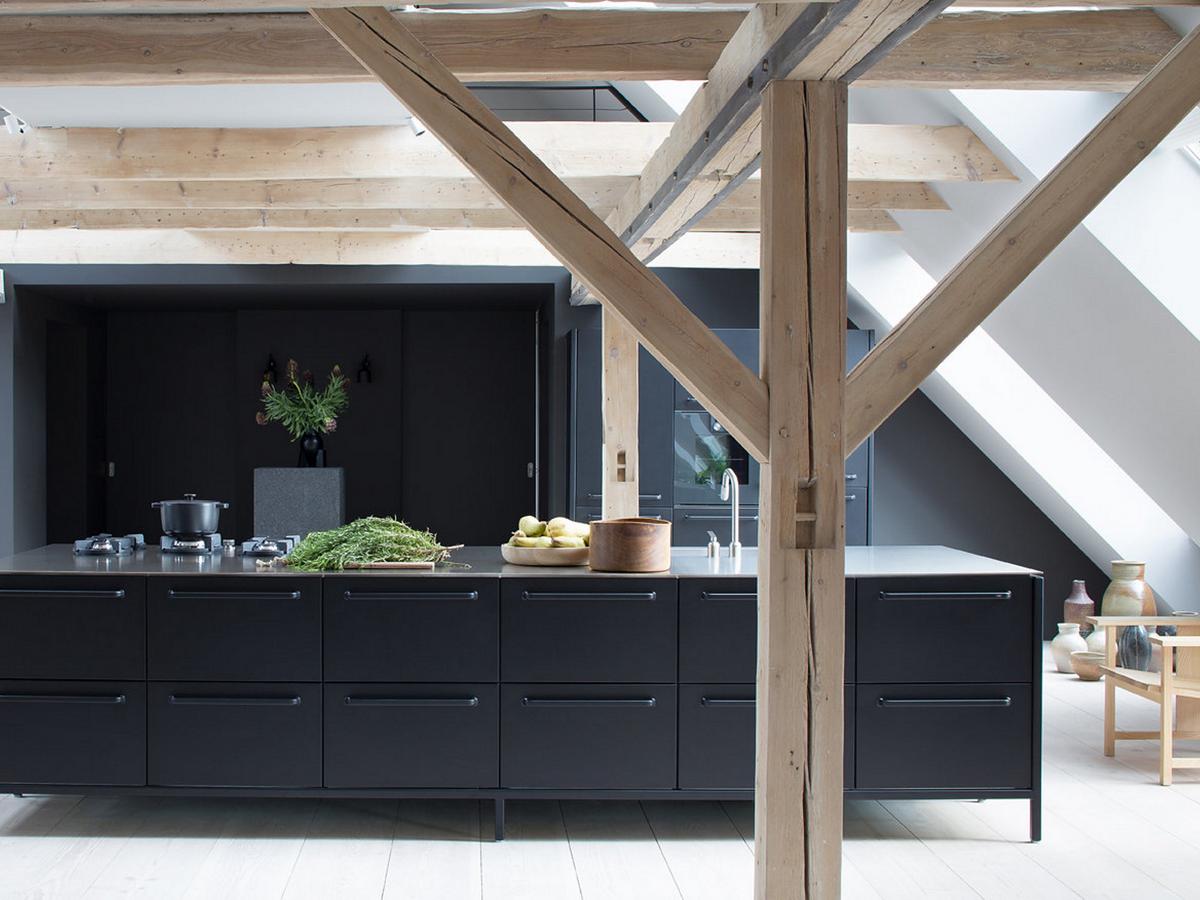 The Vipp portfolio
The Vipp range has now grown far beyond the original Vipp pedal bin. Various furniture objects, lamps and accessories for the bathroom, kitchen and living room have been created, starting with the Vipp toilet brush by Jette Egelund to the Vipp sofas and Vipp kitchens. What they all have in common is their minimalist industrial design, which results in an all-round coherent overall picture.
For example, the Vipp Paper Pendant lamp fits perfectly over the Cabin table, which with its oak base and a marble table top is just as comfortable as a dining table or conference table. The Cabin chair made of light or dark oak wood, impresses with its elegant details and an upholstered seat with leather cover and is perfectly matched to the Cabin Table.
The Vipp kitchen portfolio
In 2011 Vipp launched its first modular kitchen concept, a range designed by Vipp down to the last detail including as for instance handles. Today there are the kitchens V1 and V2. Both kitchens are based on a modular concept of 4 units. Kitchen islands, kitchen islands with a seating area as well as wall and high modules can be individually configured and equipped in detail. The Vipp kitchen V1 is made of powder-coated aluminium in black, white and gray with a stainless steel sink and work surfaces. The V2 kitchen is based on the same modular concept, but uses natural materials and a simple aesthetic inspired by Japanese design with dark oak wood and Jura marble.
Personal smow consultations on Vipp furniture and kitchens
You can also find the Vipp kitchens in selected smow stores, and where you can take a closer look at the kitchen models from Vipp and experience how they feel! Our smow teams in Essen and Düsseldorf look forward to your visit and to helping you achieve your perfect Vipp kitchen.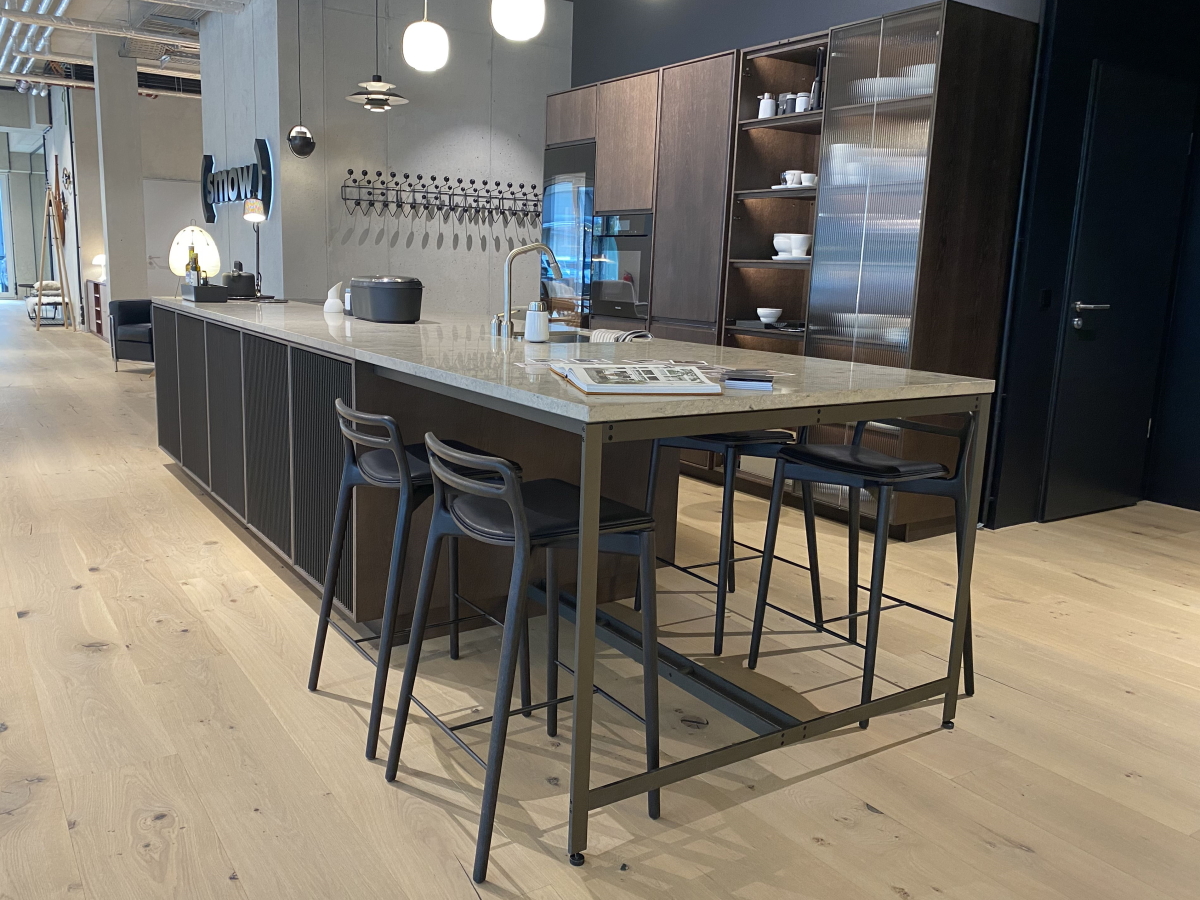 smow Essen
Rüttenscheider Straße 30
45128 Essen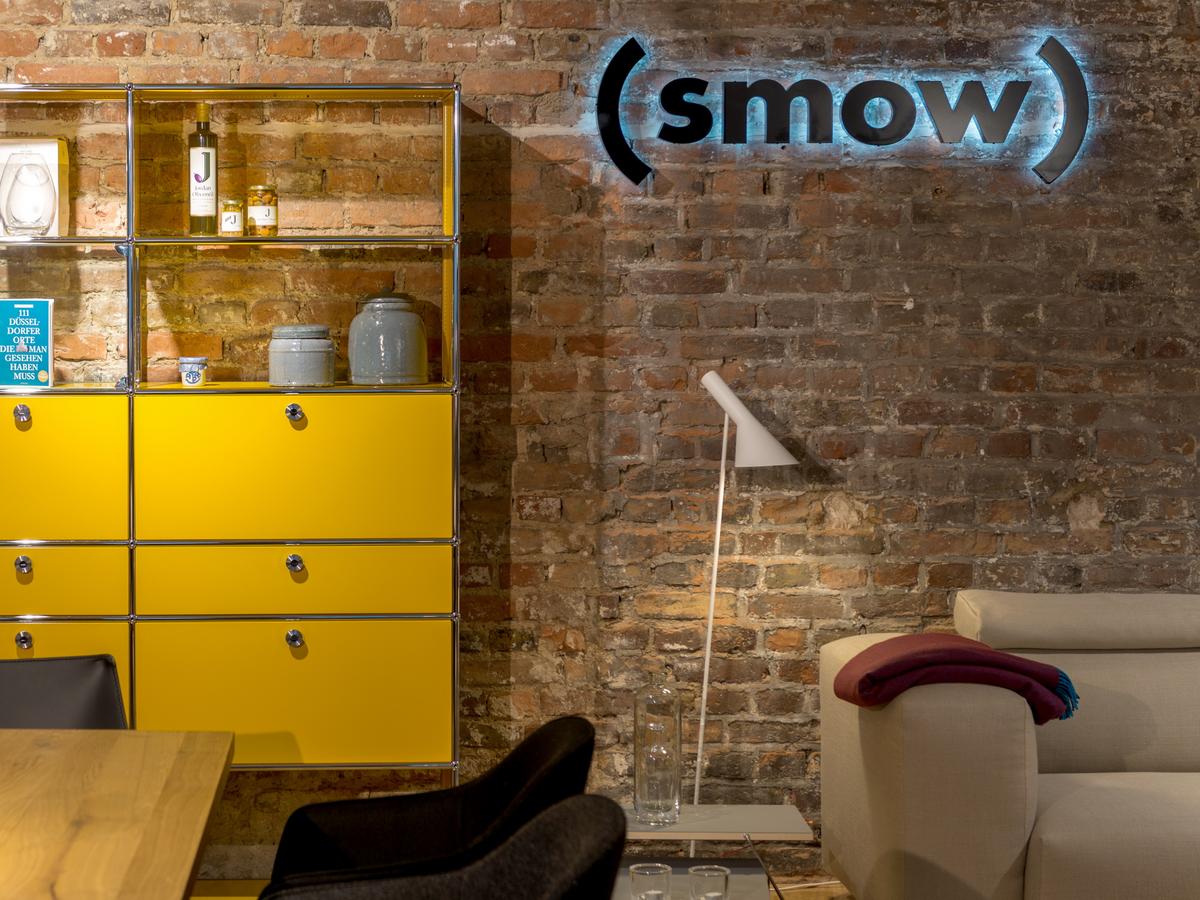 smow Düsseldorf
Lorettostraße 28
40219 Düsseldorf