The Bar Stool
Bar stools are not only used during the night hours in bars and lobbies - they are also popular during the day in bistros and cafés. Or in the domestic kitchen. In most cases they are positioned so that the guest has everything in view - regardless of whether the field of vision is in the direction of drinks mixing bartender or out into the open, in any case, thanks to the increased seating perspective, a sense of foresight. There is a sheer infinite selection of designs in the terms of designer bar stools: depending on the area in which a bar stool is to be used, sometimes a stricter, elegant model is suitable, such as the luxurious Four Seasons bar stool by Ludwig Mies van der Rohe through Knoll International is appropriate, and sometimes an adaptable version, such as the Hee Bar Stool from Hay, which is available in a range of fashionable colours.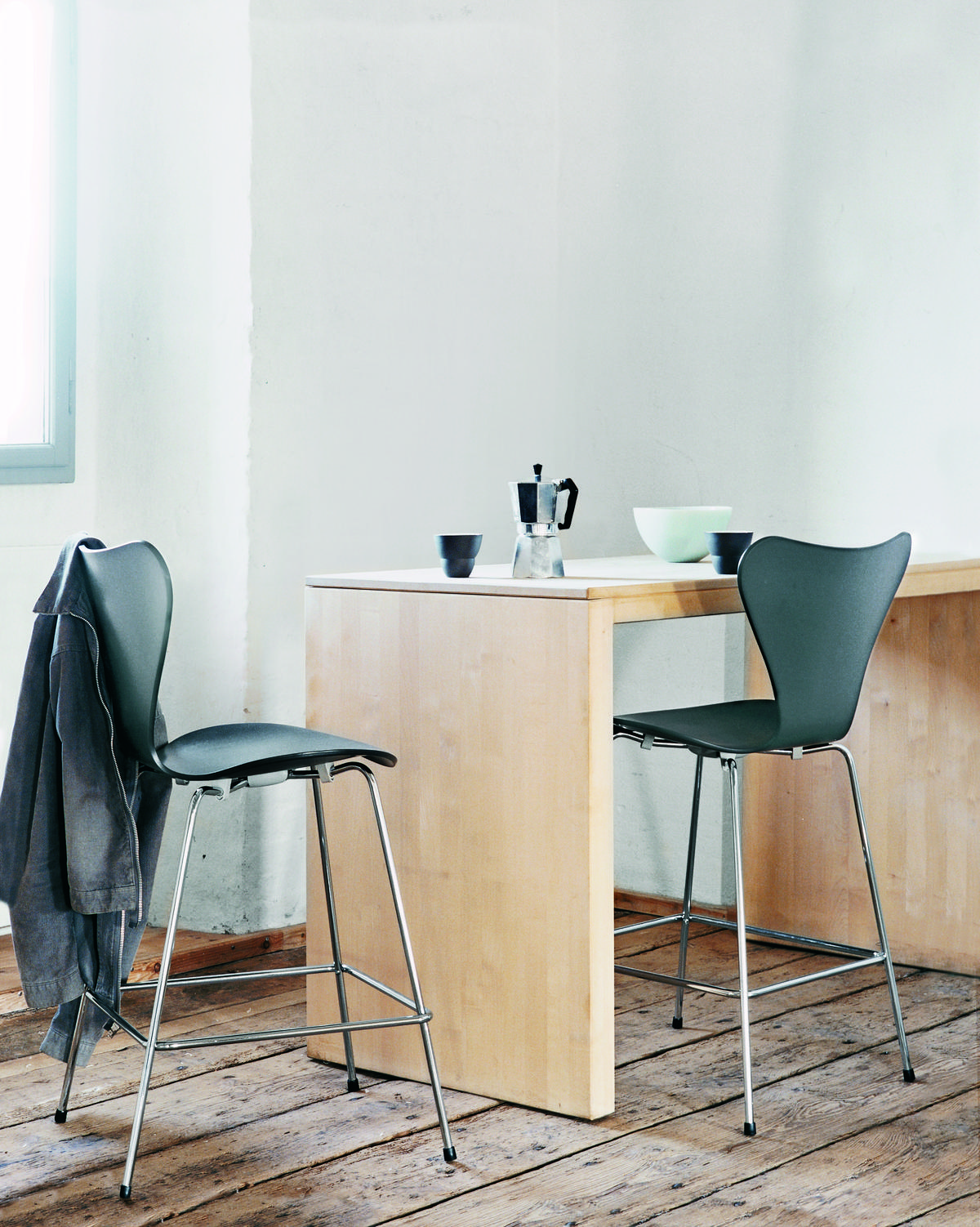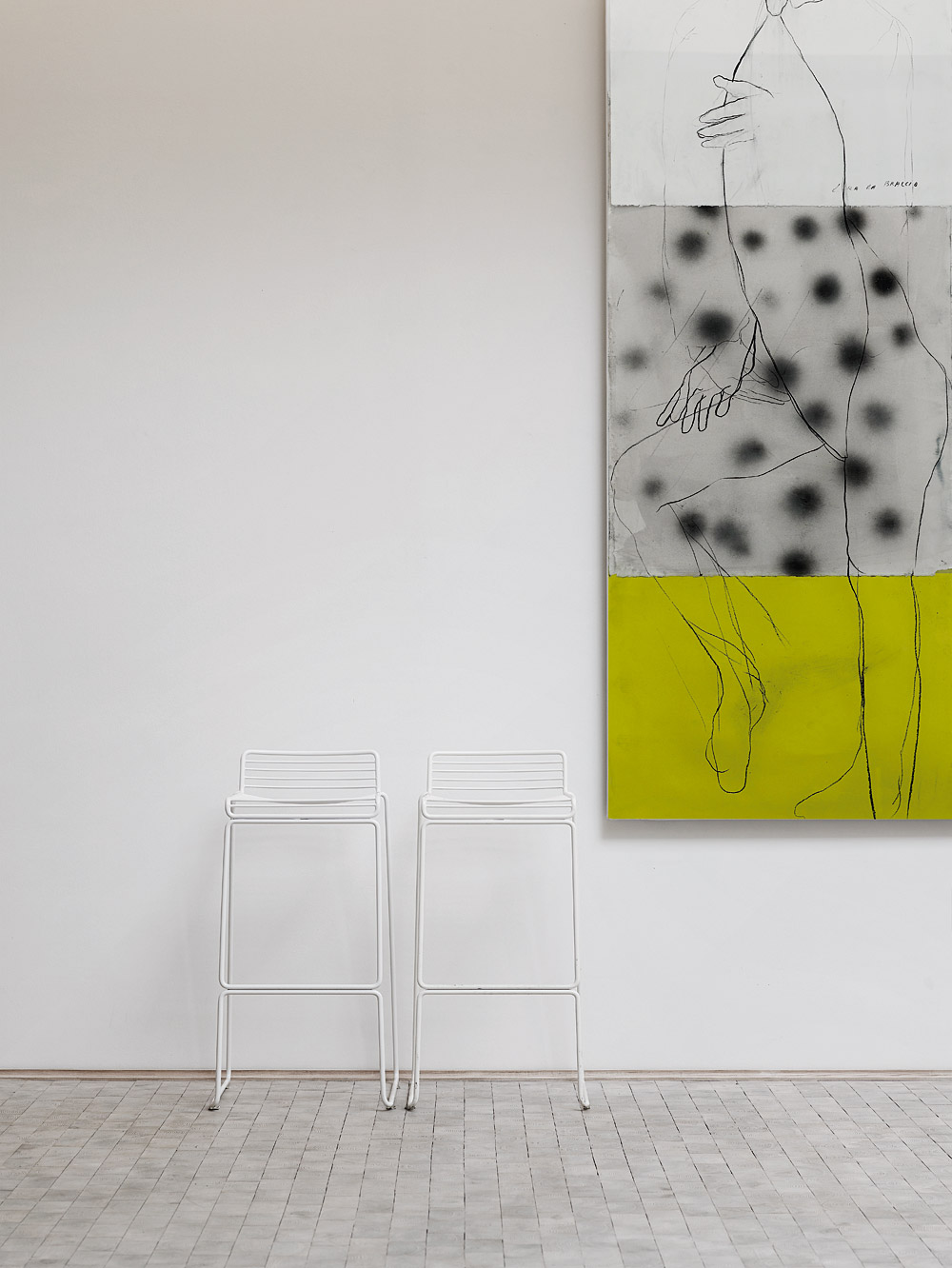 The emphasis is not only on "bar"
Over and above its classic field of application, the bar stool is becoming more and more important in the home as well. Meals are no longer taken exclusively at the dining table - but often on raised central islands. There are no limits to the taste when choosing the right bar stool, and so the range extends from simple, classic variants, such as the Tabouret Haut Bar stool by Jean Prouvé through Vitra or the Fritz Hansen Series 7 Bar stool, and on to newer, more playful models, such as the Kartell Masters Barstool made of plastic with its organic floral-looking backrest. Bar stools therefore have a lot to offer, not only in a versatile use, but also in terms of materiality.