Gloster Outdoor Furniture
Not found what you were looking for?
We can deliver all products from this manufacturer. Please contact us at +49 341 22228822 or service@smow.com to discuss your specific product request.

Gloster 3D Furniture Planner
Plan your perfect outdoor space with the new Gloster 3D planner. The easy to use drag-and-drop application allows you to select objects from all Gloster collections and place them on a custom patio surface that can be as large or as small as desired. The 3D planner automatically assembles modular seating units (such as the Grid, Maya or Lima sofa), making it easier to create inspiring settings. Once your plan is ready it can be printed out or saved - including a product list of the selected items, which can then be ordered via smow.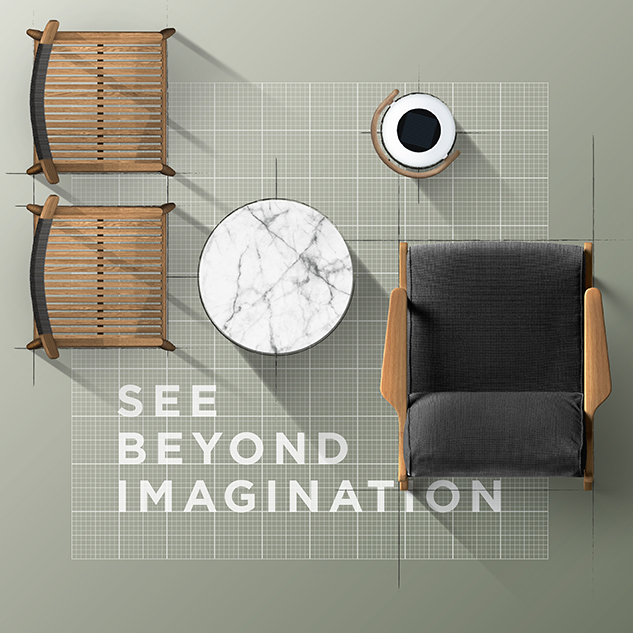 Manufacturer
The furniture manufacturer Gloster has been driven since the 1860s to produce the best outdoor furniture in the world. Gloster specialises in the processing of teak - a high-quality, fine-grained hardwood which thanks to its high proportion of natural oils is extremely weather-resistant. In the 1970s, the Gloster factory moved to Indonesia, where the furniture manufacturer maintains its own teak plantations, thus guaranteeing sustainable cultivation and the high quality of each tree trunk. A guarantee of high quality, which is reflected in their furniture production: Gloster furniture is not the result of serial mass production, but is always the result of skilled craftsmanship - its production is based on the expertise and experience of the employees. In addition to the first-class workmanship of the materials, Gloster furniture impresses with its functional simplicity, generous elegance and versatility. The Gloster portfolio covers a broad spectrum: from complex, modular sofas to tables, armchairs and chairs, the company have the perfect outdoor furniture for every space and every occasion.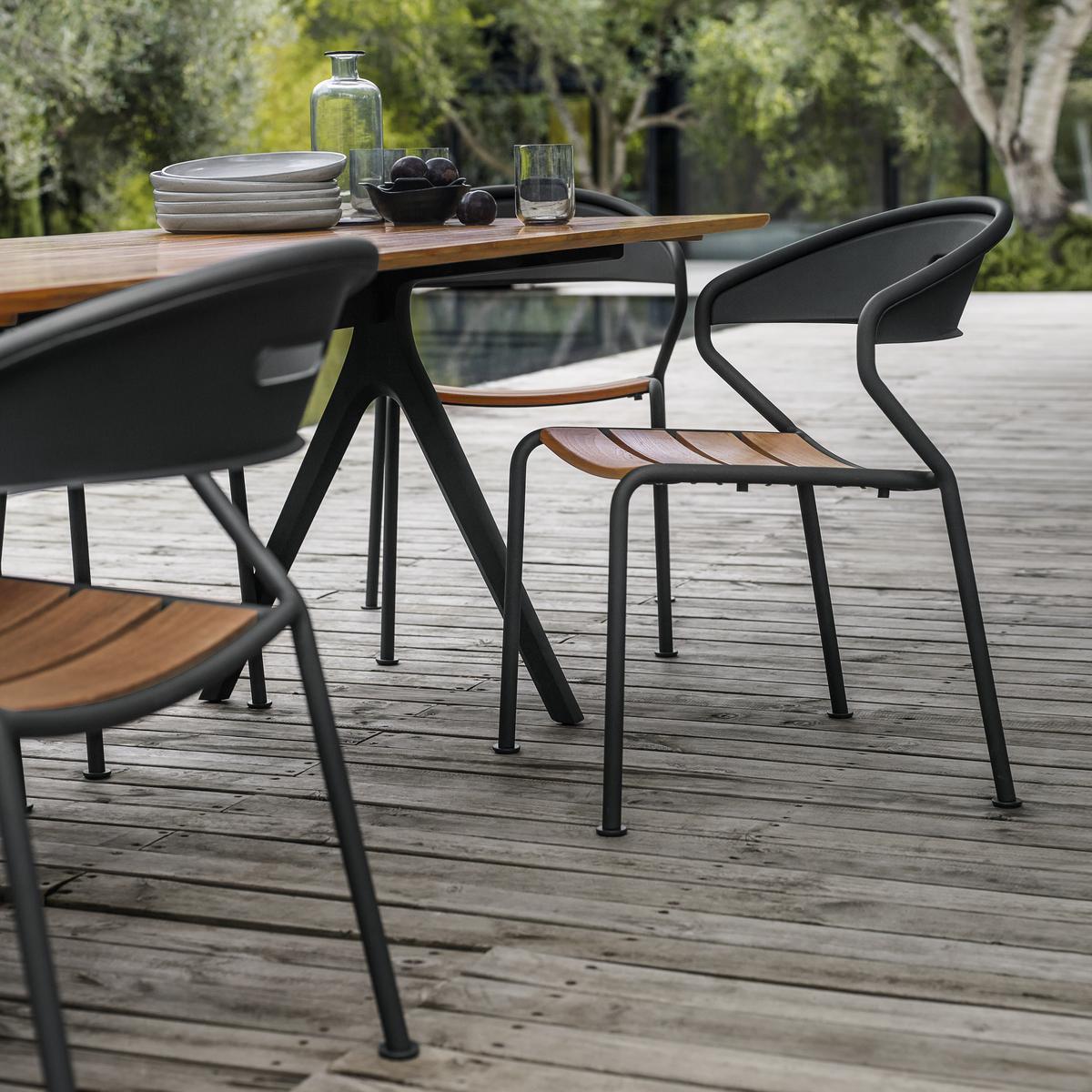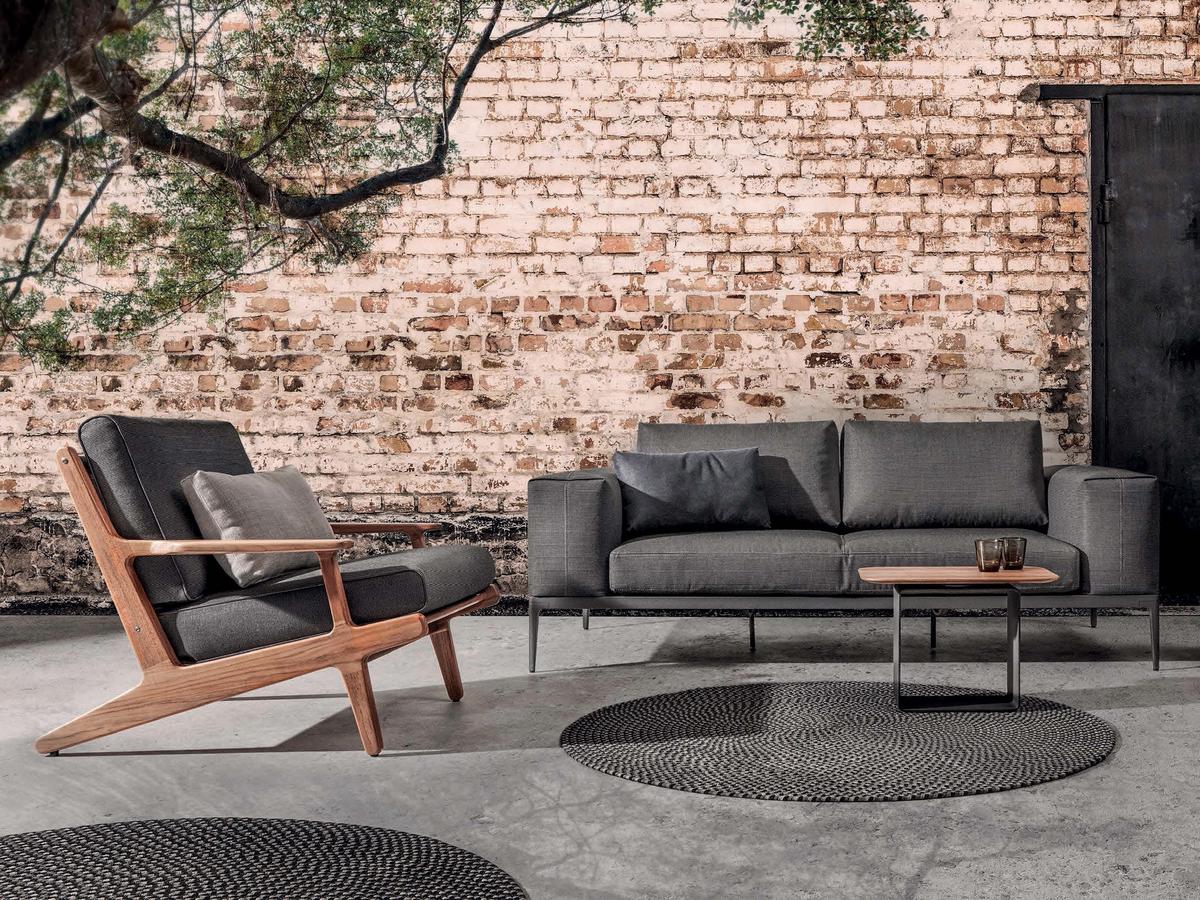 Care
Teak ages in a natural way outdoors, adopting a soft, silver-green tone. Thus it is sufficient to thoroughly clean Gloster furniture once or twice a year with a suitable cleaning agent. Polished teak is particularly suitable for indoor use and can be occasionally refreshed and cleaned with the appropriate cleaning agent. The surface structure and a rich colour are preserved with polished teak - outdoors it develops as with untreated teak. The Gloster care products can be ordered from smow upon request.
Sustainability
Through operating its own teak plantations in Indonesia, Gloster guarantees a sustainable, respectful approach to nature and its resources. Every tree planted for furniture production has been specially planted by an employee, has reached a minimum age of 35 years and is tested for its individual structure and quality before felling.
Gloster also relies on sustainability for their covers: the colours granite, sapphire and anthracite are woven from recycled yarns, which also bequeath the works an interesting visual charachter.
Environmental and social responisbility at Gloster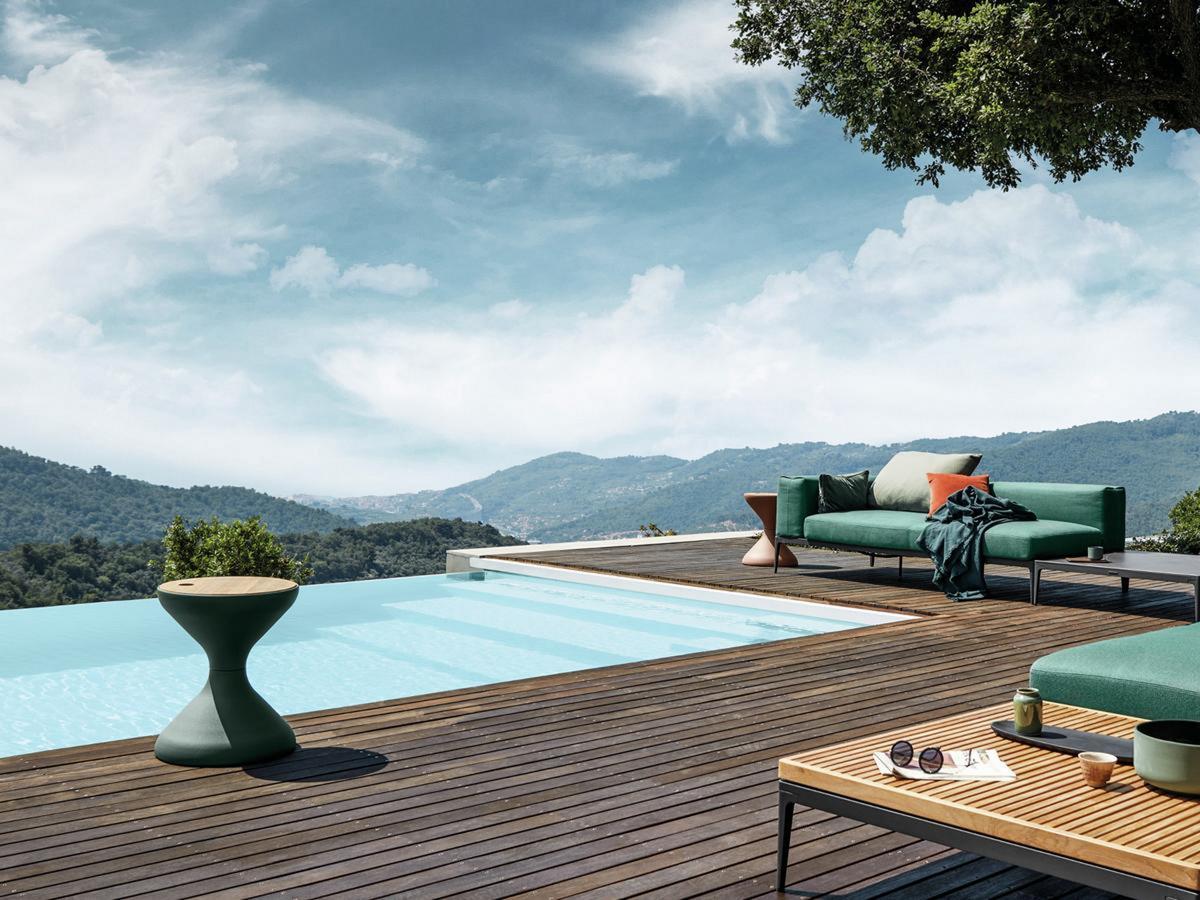 Gloster guarantees sustainable, respectful relationship with nature through its own teak plantations in Indonesia. Every tree that is felled for furniture production has been specially planted by an employee, has reached a minimum age of 35 and is checked for its individual structure and quality before it is felled. Gloster also focuses on sustainability in terms of upholstery covers: the colours granite, sapphire and anthracite are made from recycled yarns, which also bequeath the fabrics a visual individuality.
Environmental and social responsibility at Gloster
Social and ecological factors play a significant role in Gloster and in their production. The annual verification of a FLEGT license by the Indonesian government and the EU ensures that required parameters such as forest management, environmental impact, labour rights, community benefits are adhered to and that no illegally felled wood can be used.
Social responsibility at Gloster
Gloster's teak cultivation and production facilities are located in Surabaya, Indonesia - and where the company's development of fair relationships originated, as this is where the Gloster social responsibility program is implemented. Sustainable waste management practices to reduce harm to the surrounding environment are also pursued there, for example, Gloster uses a by-product of the teak trimming process as a biofuel for the drying ovens. The disposal of larger waste materials is also carried out sustainably and carefully by a village-owned and managed organization called Bumdes.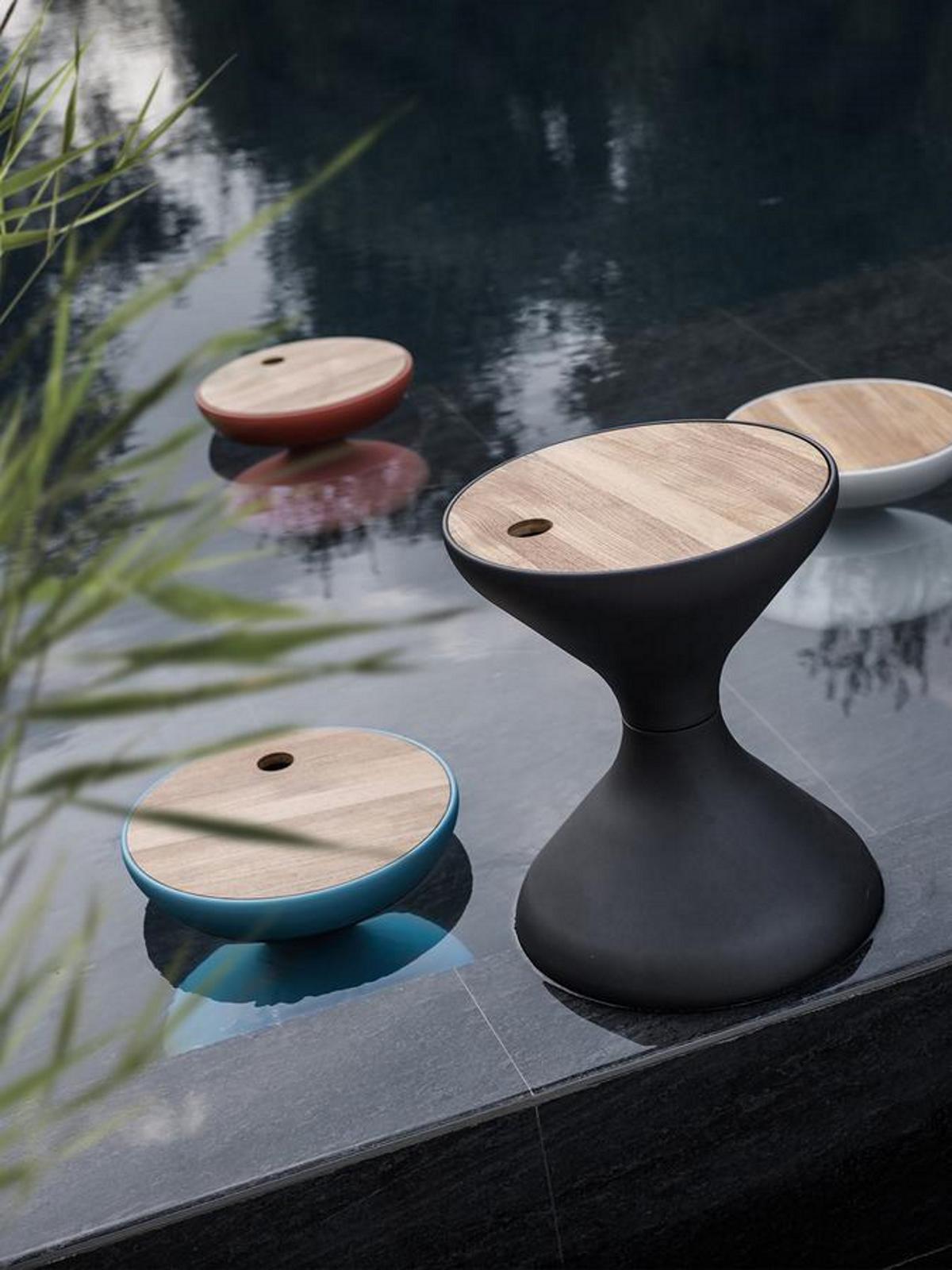 Use of environmentally and socially responsible practices at Gloster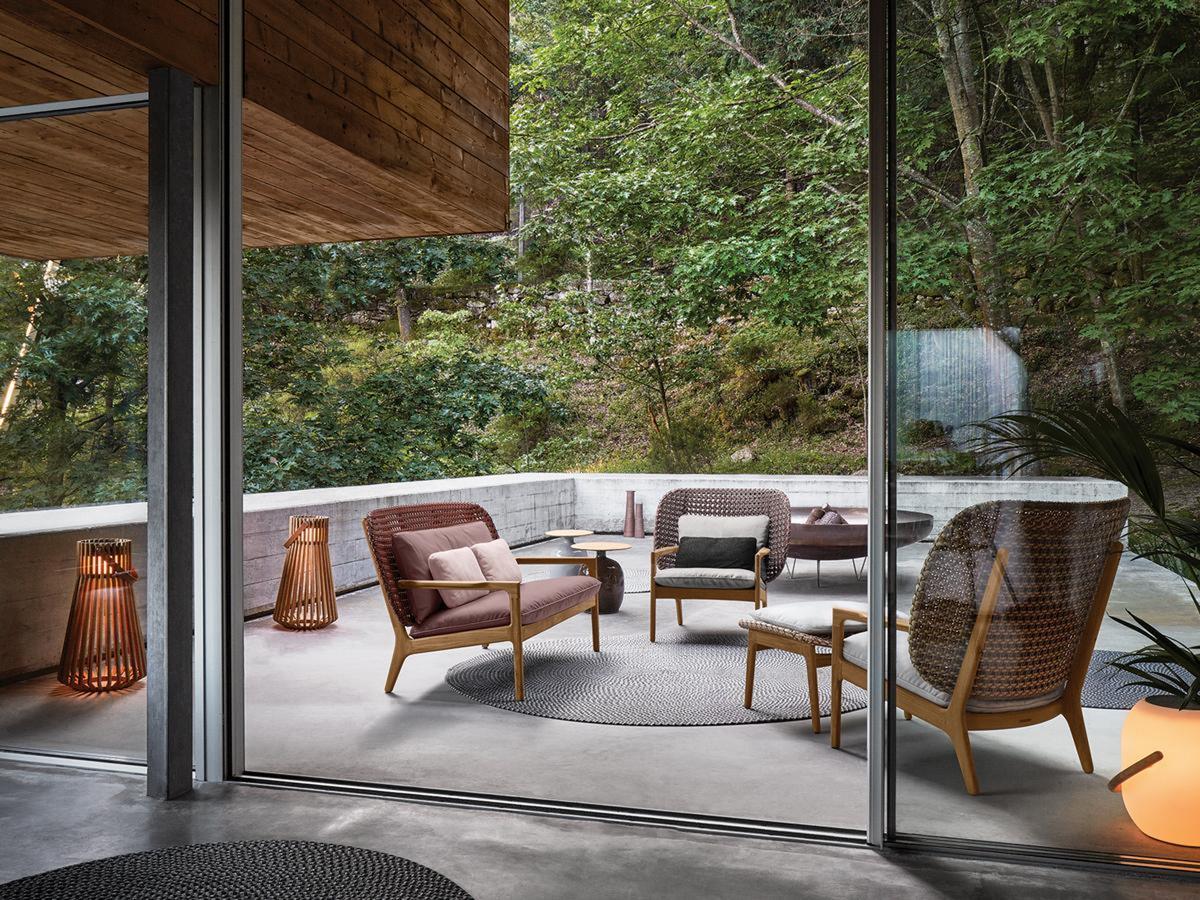 The environmental impact of Gloster products is rigorously monitored over their entire life cycle and assessed in the course of the MindClick Sustainability Assessment Program, which classifies the two Gloster locations in Surabaya, Indonesia, and South Boston, Virginia as so-called "leaders". This means that the Gloster company is exemplary in the use of environmentally and socially compatible products throughout the entire life cycle of all product lines, from the selection of materials to end-of-life solutions.
smow sells exclusively originals from licensed manufacturers and is an official Gloster trading partner.