Gerriets: Specialists in acoustic furniture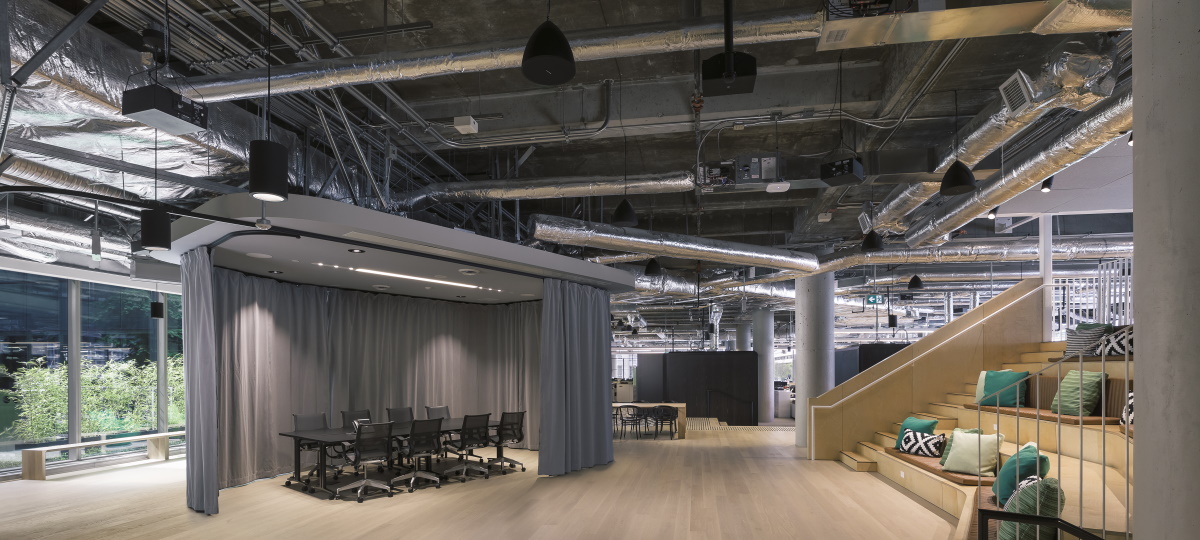 Space & Sound! Solutions for unwanted noise level in large rooms
Big rooms, big problems - whether it's an open-plan office or a theatre wherever there are many people, there is always a certain "background noise". Ringing telephones, discussions between colleagues, even the tapping of keyboards can impair concentration.
Improving room acoustics and making the room quieter are therefore demands often made of planning offices and furnishing professionals - especially when rooms are poorly soundproofed, have high ceilings and concrete walls or have to achieve a special room sound.
Are you planning offices or a theatre and cultural space? Would you like to retrofit acoustically poor rooms? Advice on functional acoustic products from Gerriets and on installing noise protection curtains can be found in the smow stores.
Optimizing interior acoustics inside: Room-in-room concepts
Parallel to solutions for culture and theatre venues, Gerriets also specializes in meeting customers' demands in the office sector.
Whether in theatres and cultural institutions or in open-plan offices, most large rooms have two acoustic problems that the anti-noise walls and curtains presented here counteract: via an appropriate acoustic design the subjective room impression can be improved, the noise level reduced and speech intelligibility can be increased.
Large rooms often have to be "acoustically re-optimized", for example if the room was built for a different purpose to that which it currently serves - an industrial hall, for example, transferred to an open-plan office or lecture room. Reverberation and noise in large, and very high, halls is reduced so that conversations or lectures are more understandable and employees can work without undue hindrance.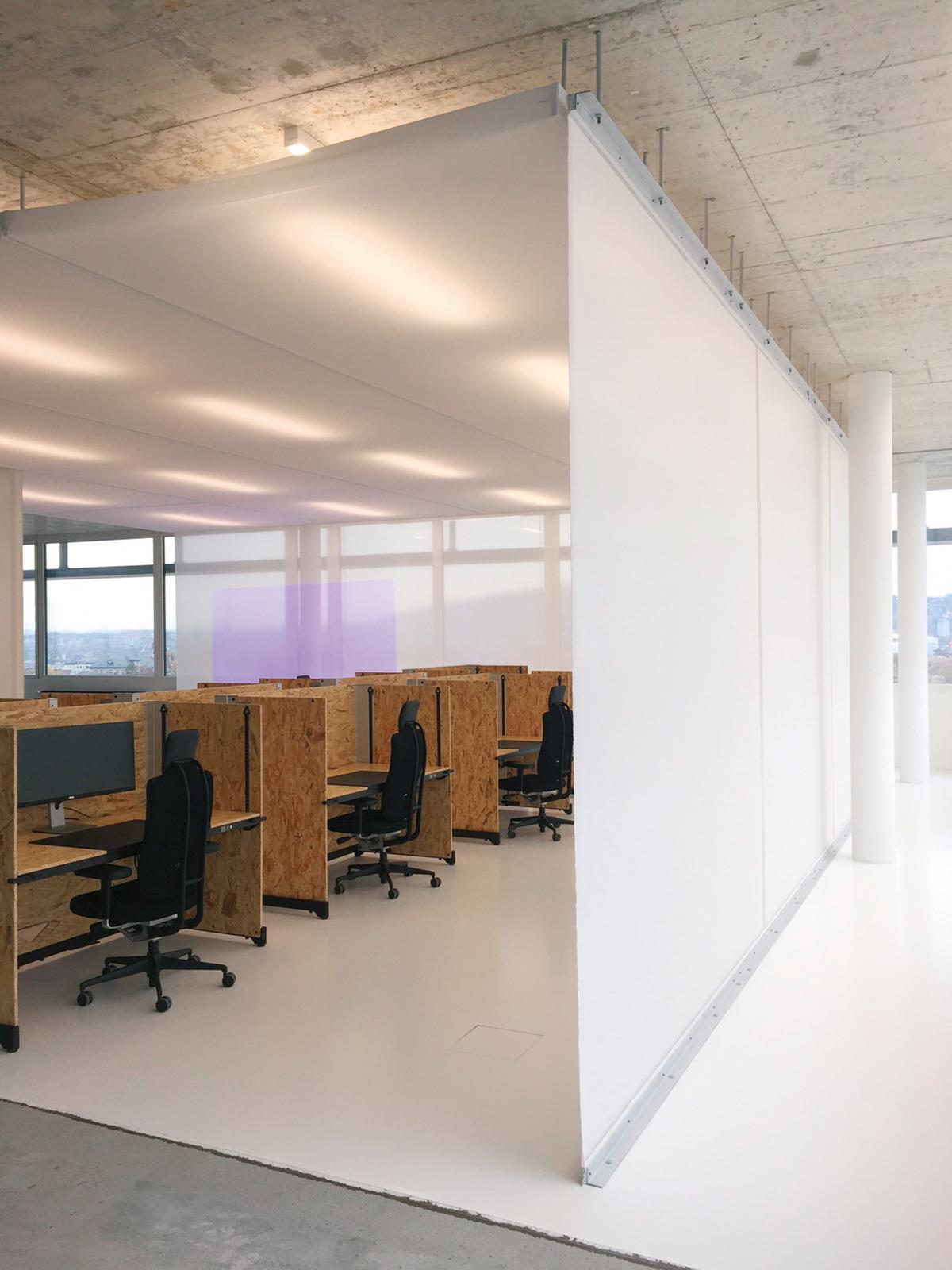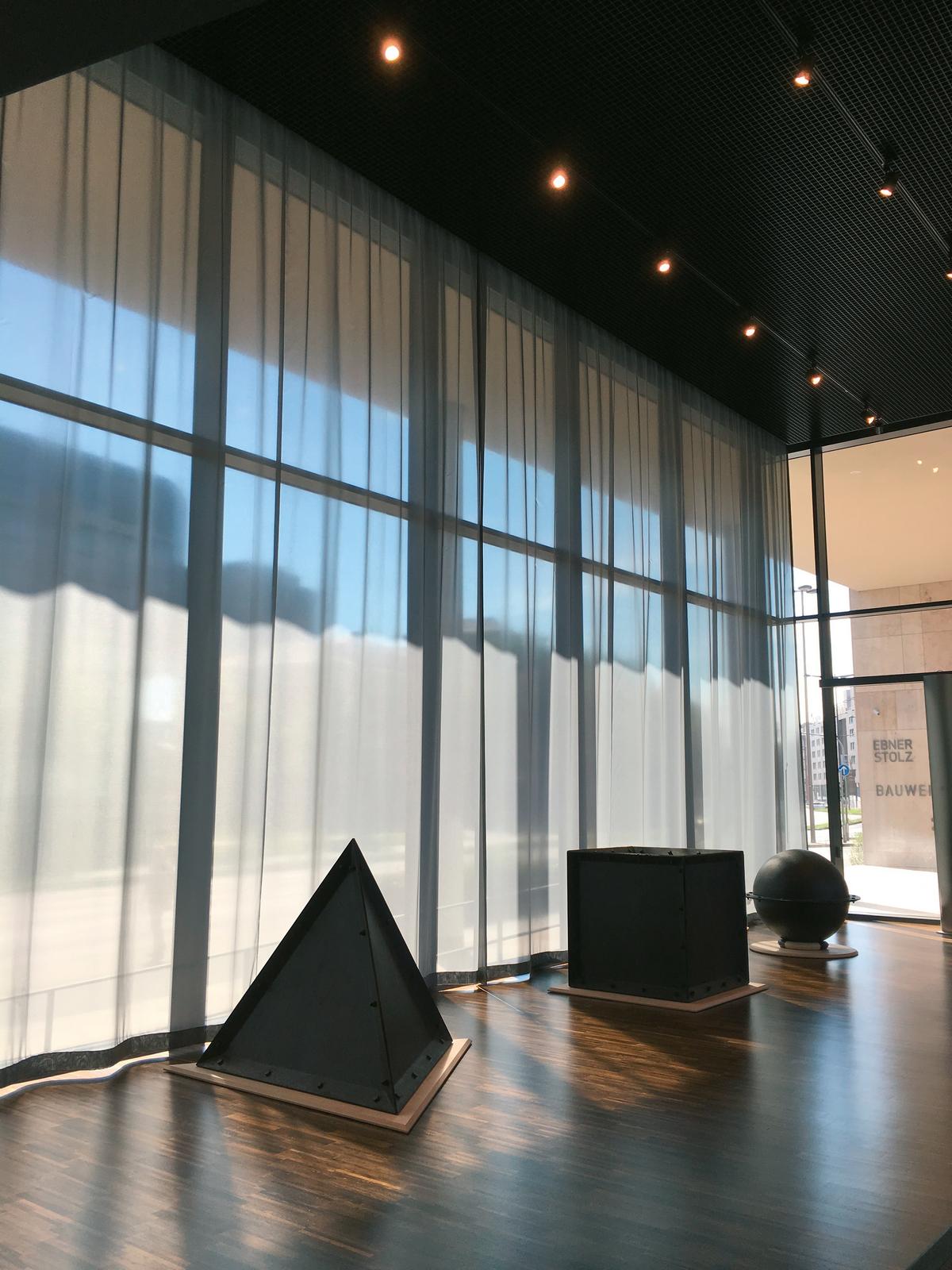 From problem to solution: find the correct acoustic furnishings with Gerriets
Noise protection walls are familiar from motorways where they serve to keep the noise level tolerable for the surrounding residential buildings. Similar solutions are available from Gerriets for indoor use, and can be realised with individual style. Together with Gerriets we approach some common domestic and work space noise problems and their specific - acoustically improving or sound-absorbing - solution:

Have you moved into an office and afterwards realize that high ceilings and smooth concrete walls lead to poor acoustics and speech intelligibility or long reverberation times?
► Sound-absorbing curtains made from special fibres and yarns improve room acoustics, either as window or wall curtains
Your lecture room has windows and the daylight blinds the view of the monitors, but you do not want the room to be darkened?
► A transparent acoustic curtain that lets daylight through is suitable here
Do you have an unused empty space in the middle of the office? Do you want to create small meeting or quiet zones there, pop-up-like?
► 5 to 7-layer soundproof curtains are suitable here: The spoken word and privacy remain in the pop-up room
Today 1, tomorrow 2: Large rooms need to be regularly divided into smaller rooms - quickly, at the push of a button and without conversion work and walls? Would you like to switch quickly between open-plan and individual offices?
► If you only need a complete privacy screen without a silencer function, but want to set it up quickly, install a single-layer motorized curtain as a room divider
Do you have a gallery, exhibition space or foyer with large areas of sound-reflecting glass and want to block out street noise from outside and also the sound of footsteps and conversations inside?
► The sound curtain ELEGANCE or translucent acoustic curtains are suitable here
You offer workshops and, when necessary, small groups are created that need their own space at the push of a button, but you don't want to set up cumbersome partitions?
► Fixed but flexibly usable rail systems with switches and crossings are suitable for quickly opening a noise protection curtain
Your meeting room has glass partitions, but once the meeting software speakers are turned on, does everyone outside hear you in?
► A translucent acoustic curtain in front of the glass walls ensures better acoustics inside and privacy during conversations. Artificial light sources can thus be avoided
In larger, well-stocked restaurants, conversations are sometimes difficult to hold and understand.
► Ceiling membranes and sails made of Trevira CS fabric are suitable here, as they absorb the sound in larger event locations or tents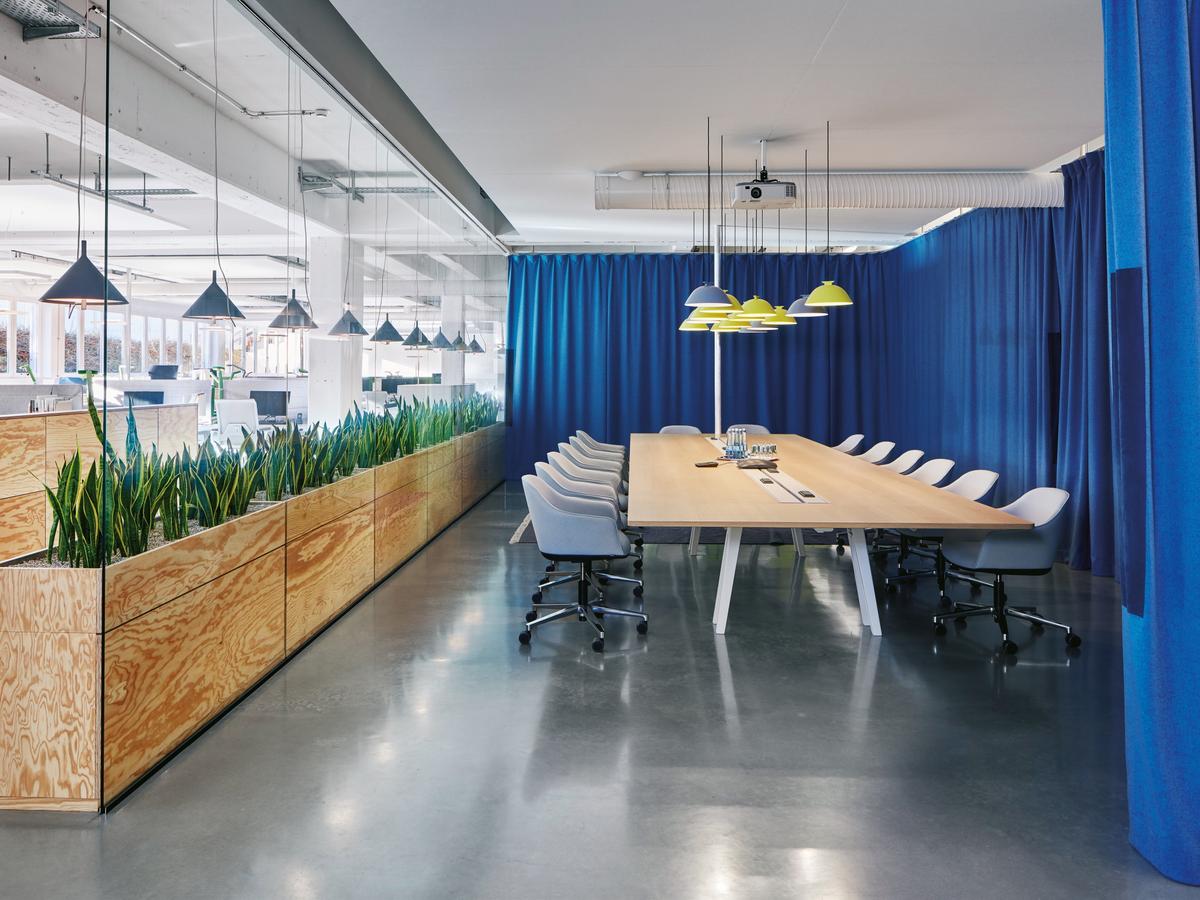 OFFICE:
The Gerriets soundproof curtain OFFICE creates rooms at the touch of a button. Depending on the situation, it separates rooms into islands of tranquillity, absorbs sound and can absorb noise up to 26 dB. In a particularly elegant and filigree version, it absorbs sound up to 13 dB.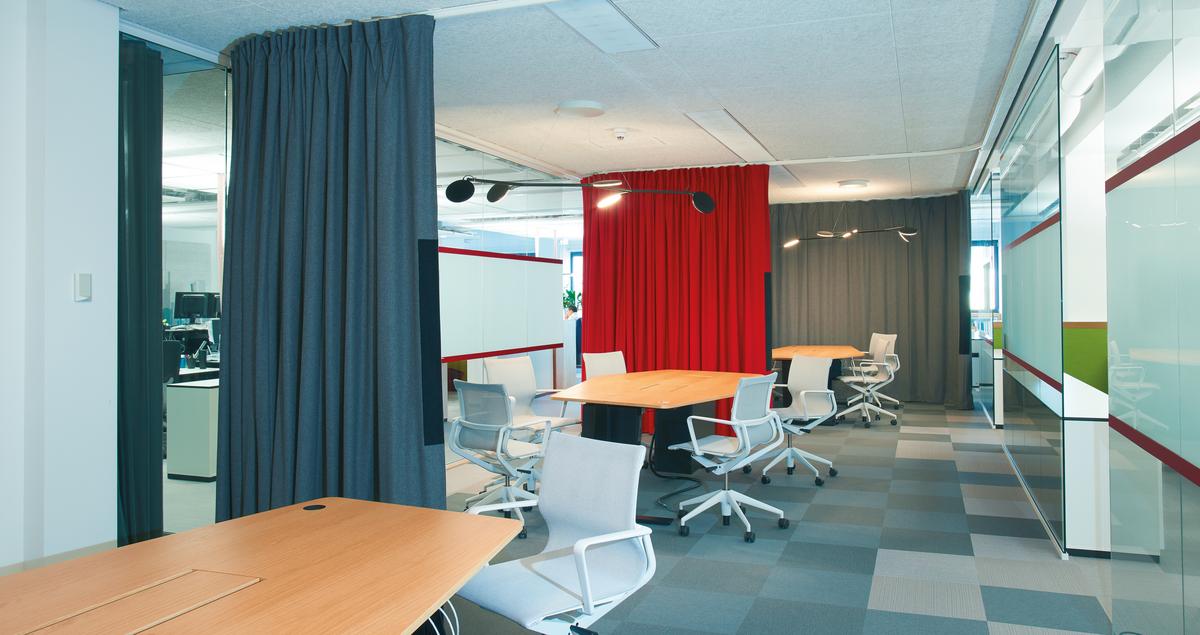 ACOUSTIC CURTAINS ABSORBER (ABSORPTION)
The Gerriets acoustic fabric curtains ABSORBER LIGHT and ABSORBER CS are respectively transparent (light) or opaque (CS), and thus responsive to differing requirements:
ABSORBER CS:
For concert halls, theatres, opera houses or recording studios - very efficient reverberation time reduction for artistic event environments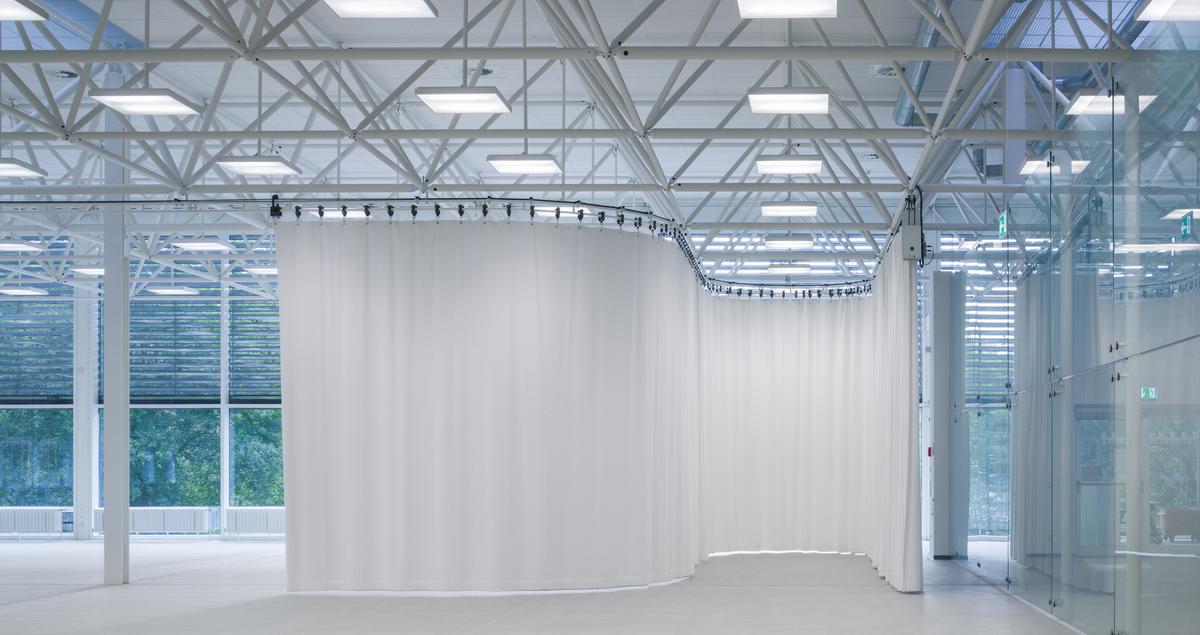 ABSORBER LIGHT:
For rooms with daylight, with large surfaces made of concrete, wood or glass that produce reverberation - creates a homely atmosphere in lecture halls and reception areas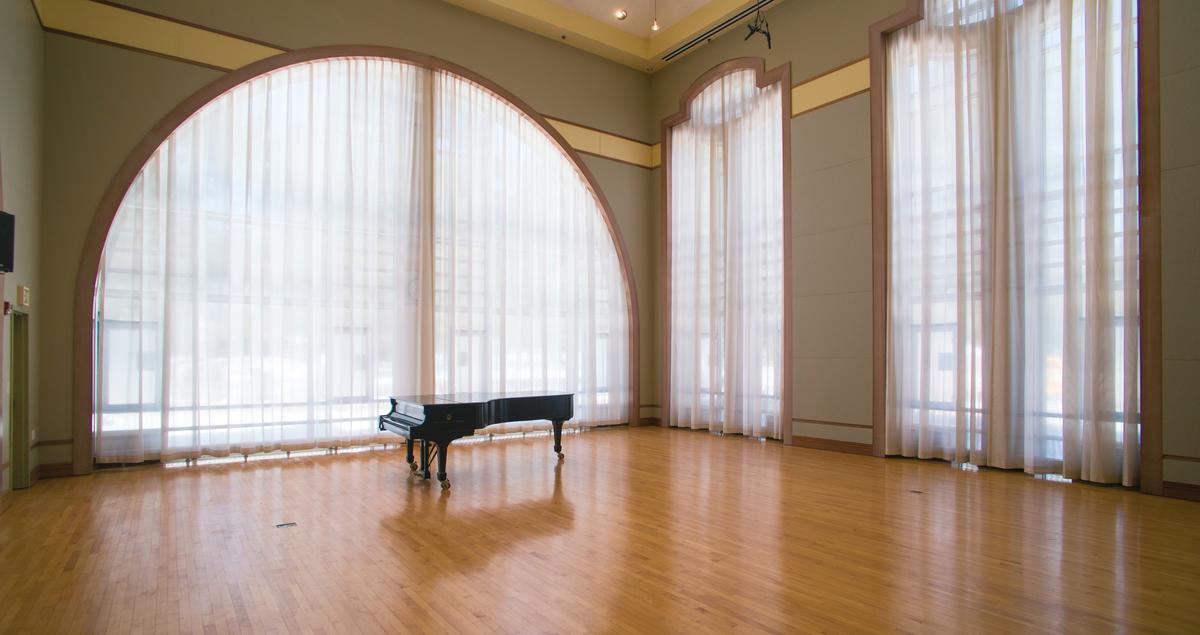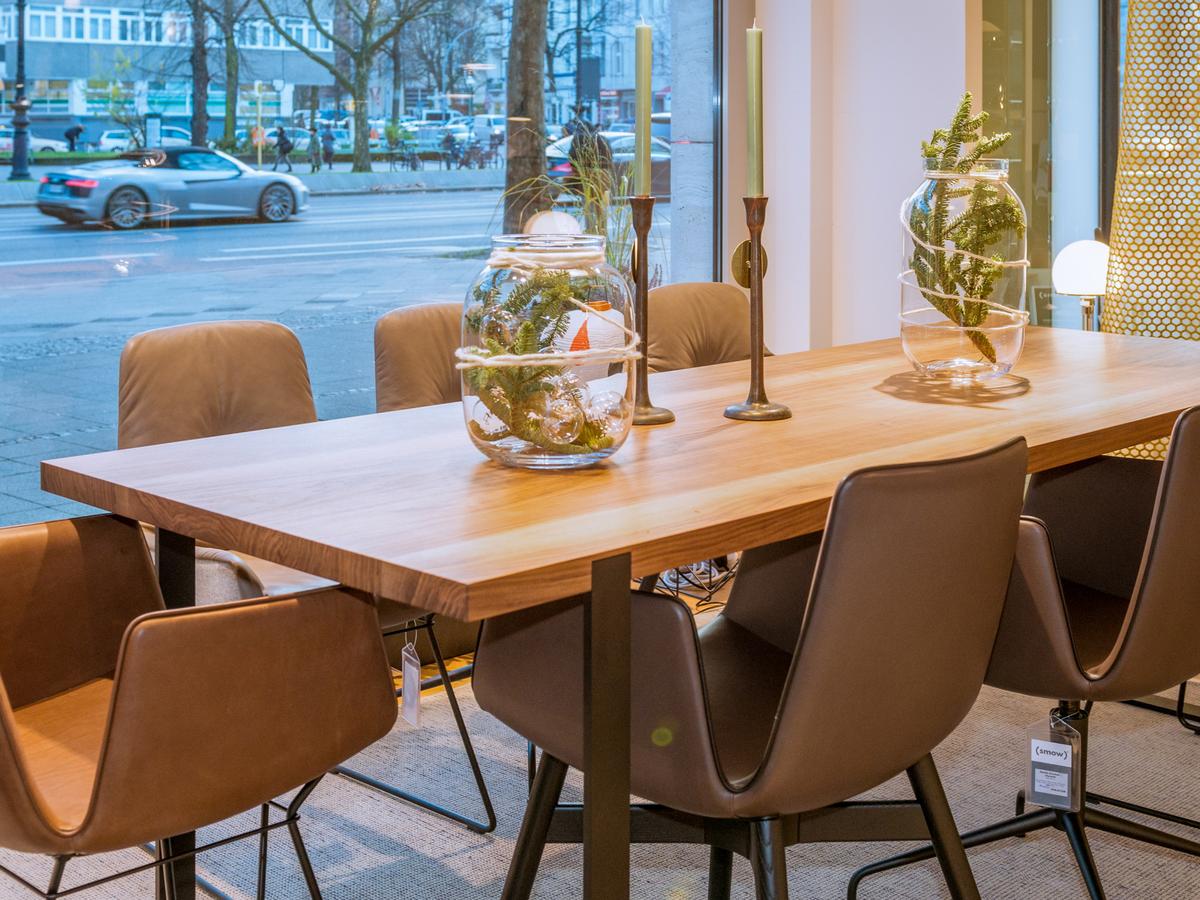 smow Berlin
Kurfürstendamm 100
10709 Berlin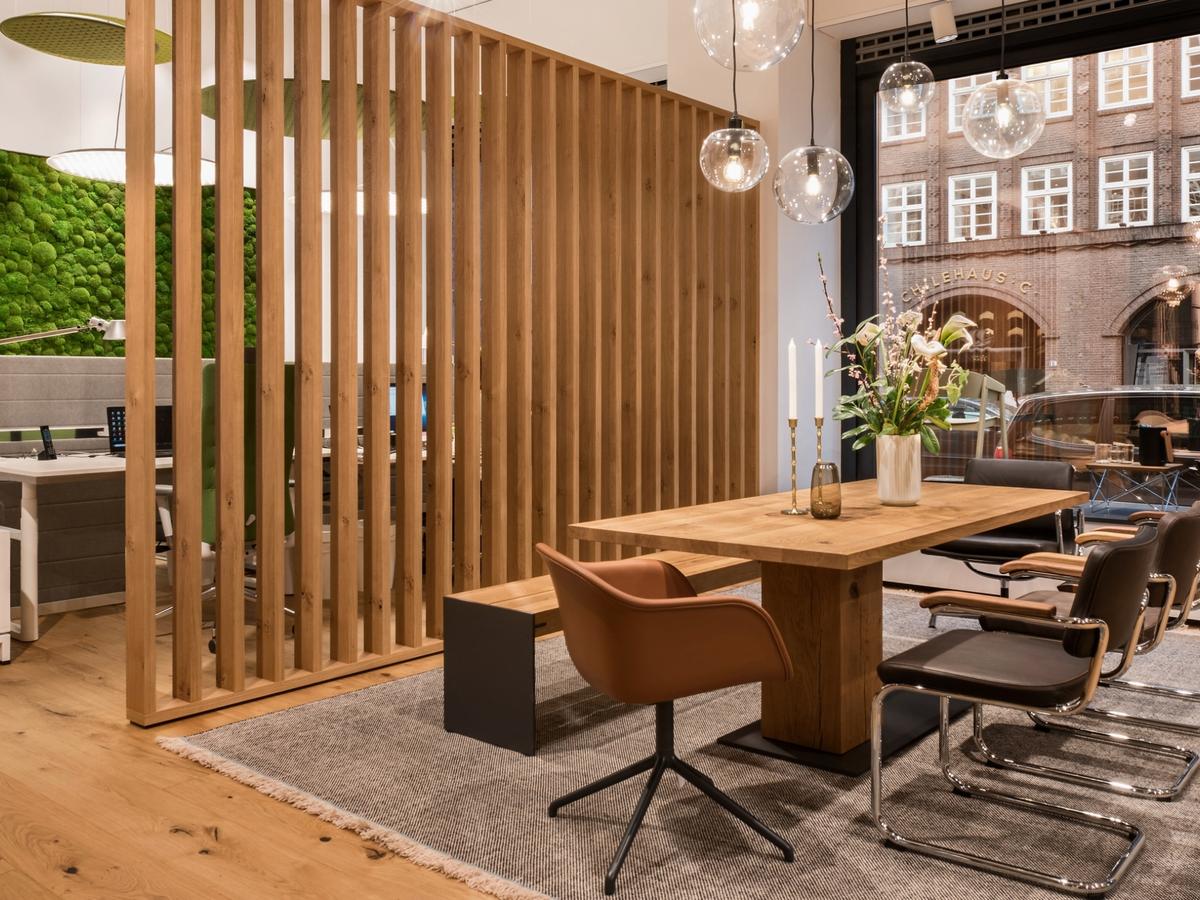 smow Hamburg
Burchardstraße 10
20095 Hamburg
Which noise protection solution do I need?
As the acoustic requirements vary amongst locations, for example, education spaces, music & culture venues, trade fair halls, call centers or office building foyers all have different demands. Our overview explains in which sectors which Gerriets acoustic products have solved which room acoustic problems::
Product

Function

B2B sector: Where is what used?

Sound curtain OFFICE

(noise protection, optical & acoustic; if required an be enhanced with additional layers)

Acoustic separation of two rooms (partition function)

Shielding against noise from inside and out

Spatially flexible separation of offices

As a stage curtain

If required can be moved manually or motorized at the push of a button (room open" / "room closed")

In the healthcare sector: Conduct sensitive contract or product discussions and negotiations in quickly set up, closed conference rooms

In the technology industry: flexibly divide training rooms and acoustically "lock in and out"

Optically and acoustically separated meeting islands and training areas in offices of law firms or medium-sized technology companies

Office space with a lot of customer traffic but little space for a meeting room

In libraries and at universities: Separate seminar areas for smaller groups acoustically and spatially

For museums, where temporary lectures also take place in the exhibition rooms

ABSORBER CS

(Room acoustics, opaque fabric)

Acoustic improvement & blackout

Highly sound absorbing

Reduction of reverberation time

For restaurants and event locations: Better acoustics thanks to ceiling sails/gable coverings

In larger cultural centers: Large halls with high concrete walls can be acoustically improved with wall curtains

In educational institutes: Large rooms can be divided into smaller units to create smaller spaces out of halls

In administration buildings: Entrance areas can be separated from office wings without erecting walls or building work in order to give the areas a better visual structure

ABSORBER LIGHT

(Room acoustics, translucent fabric)

Sound absorption without blackout (daylight penetrates)

Acoustic improvement

Less reverberation inside large rooms

In concert halls, music school rooms and rehearsal rooms: the translucent curtain ensures optimal sound development, which is often disrupted by overly large smooth surfaces and overly soft, irregular surfaces

In entrance areas with large glass fronts without display spaces: as a large-area design element for bright foyers with high ceilings, where speech intelligibility at the reception is sometimes difficult

In the open-plan office: permanently installed wall and ceiling panels that divide the room and, in addition to the improved acoustics, also ensure that the bare industrial walls are visually friendly

For trade fair stands: To better separate discussions and auditoriums from other trade fair activities in peace and quiet