Not found what you were looking for?
We can deliver all products from this manufacturer. Please contact us at +49 341 22228822 or service@smow.com to discuss your specific product request.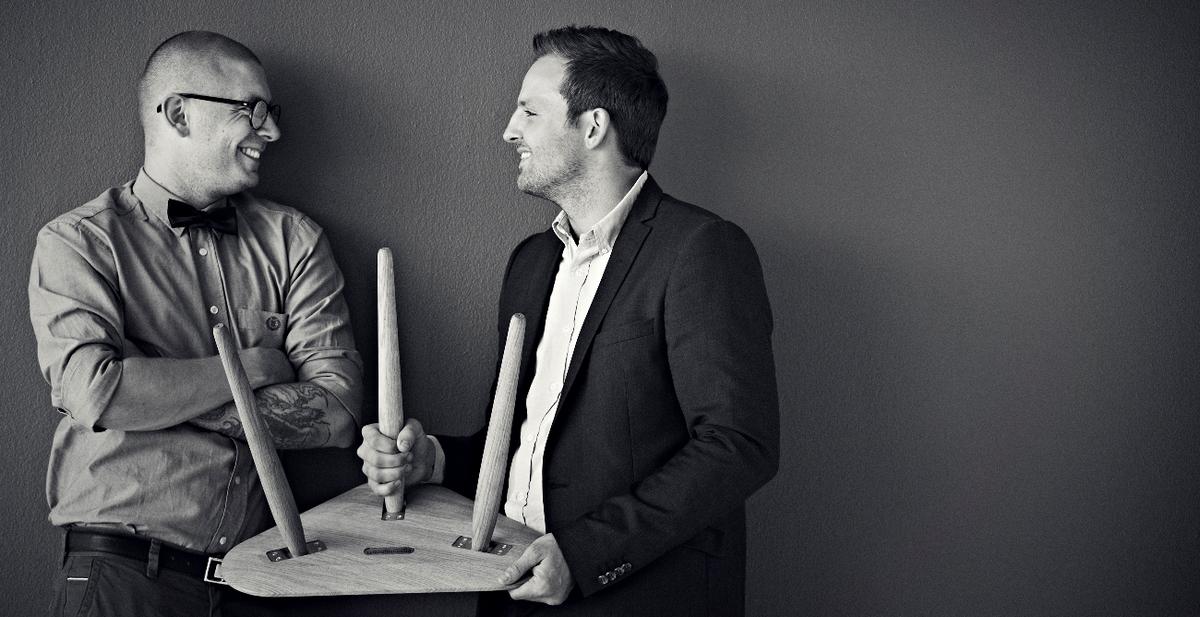 The Danish furniture company Bruunmunch was founded in 2008 by the childhood friends Henrik Bruun and Jacob Munch from Esbjerg. Presenting a portfolio of objects which can be defined as quality, care and love for wood, a triumvirate perfectly demonstrated for, by example, the wooden table PLAYdinner Lamé, which is made of exquisite wood by skilled, Danish handworkers.
The Danish Label Bruunmunch: Love of wood and stylish upholstered furniture
In 2015, Bruunmunch joined forces with the Danish upholstered furniture specialist Versus, and is thus now able to offer a select collection of upholstered furniture. Many Bruunmunch designs are influenced by the classic Scandinavian design of the 1950s and 1960s, albeit adapted to the demands of contemporary living and lifestyles.
Production in Denmark
All Bruunmunch tables and chairs are produced in Denmark, with all other Bruunmunch items in the company's portfolio being handmade in the EU.

Bruunmunch and its responsibility towards the environment, employees and customers
One of the cornerstones of Bruunmunch's corporate philosophy is Corporate Social Responsibility, CSR, and which represents for the company's responsibility towards the environment, employees and customers. It forms the basis of all decisions, particularly when developing new products. For this reason, strict EU guidelines are adhered to in the manufacture, cooperation with suppliers and the selection of materials, while thanks to the excellent quality of workmanship and materials, Bruunmunch furniture is built to last and be inherited. That most important basis for a sustainable product cycle.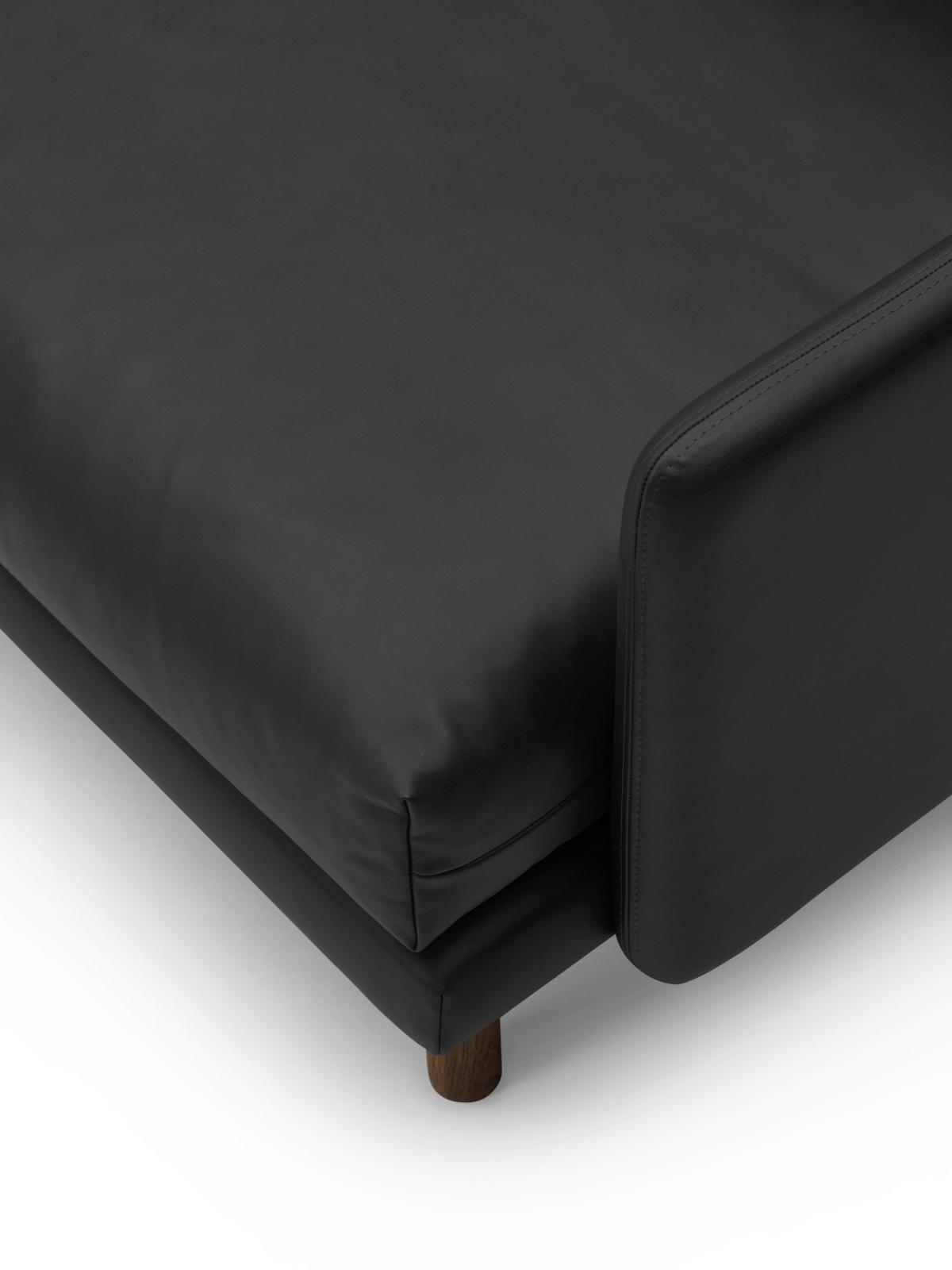 In addition, Bruunmunch rely on eco- and health-certified materials: all of the leathers used have been awarded the Eco Swan label, which certifies materials as harmless in terms of environmental protection, social justice and animal welfare.
Marble table tops are made from surplus materials and offcuts from the manufacture of kitchen surfaces.
Wood also plays a particularly important role at Bruunmunch, and only FSC-certified woods are used.
The globally valid FSC certificate guarantees that only as much wood is harvested as can be regrown and provides guidelines for training, safety and working conditions for everyone involved in forestry.
FSC woods therefore always come from sustainable forestry.
For upholstered furniture, Bruunmunch uses a non-toxic cold foam that is certified with the Oeko-Tex® label. In this way, users and the environment are protected from chemicals such as brominated flame retardants and the safety of the upholstery materials is guaranteed in accordance with the latest specifications.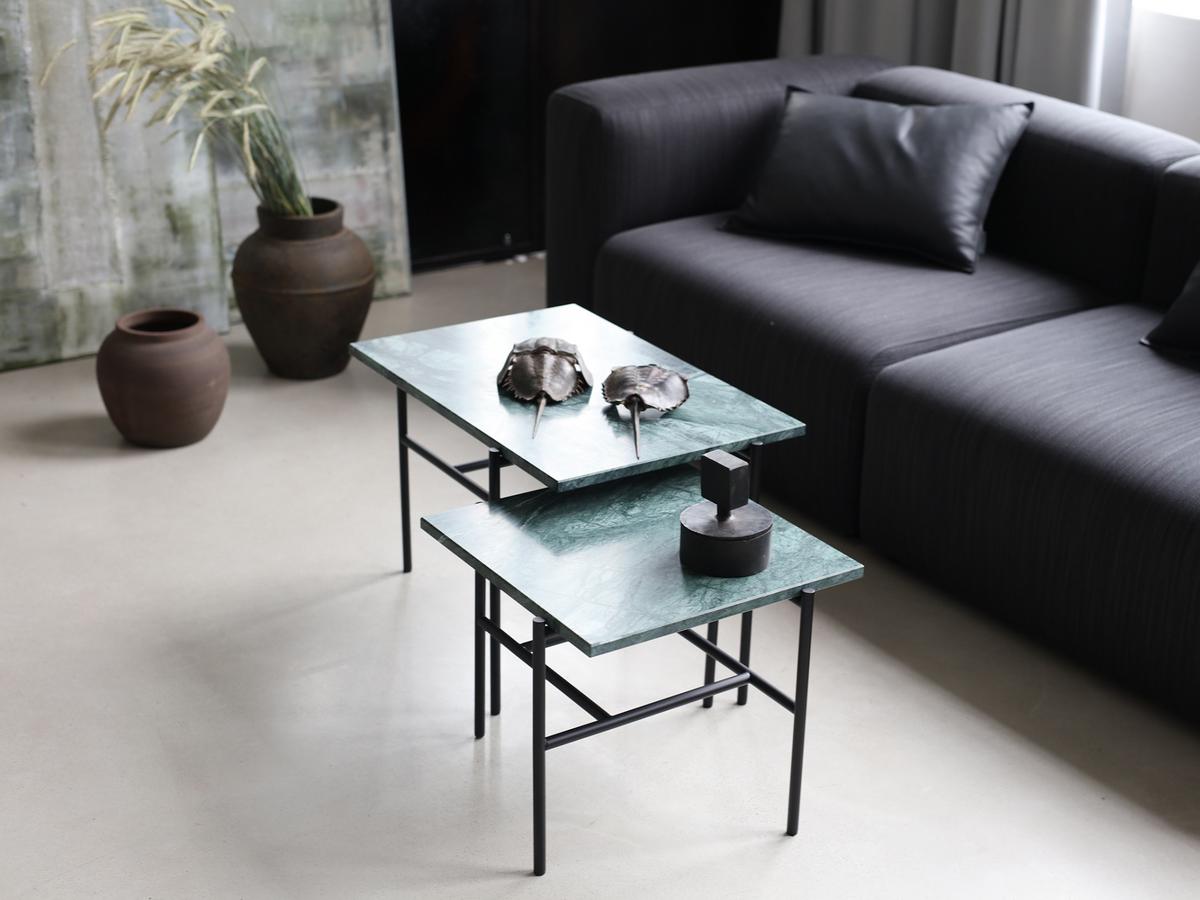 smow sells exclusively originals from licensed manufacturers and is an official Bruunmunch trading partner.