Not found what you were looking for?
We can deliver all products from this manufacturer. Please contact us at +49 341 22228822 or service@smow.com to discuss your specific product request.

The Danish designer label Houe was founded by Henrik Pedersen and Jesper K. Thomsen in 2007, and is pursuing a demanding goal: Houe wants to develop affordable outdoor furniture for a broad public that meets the highest demands, thus building on a basic Scandinavian design philosophy. With their products, Houe create a sense of cosiness, but also in practical terms, Houe's Danish design tradition is very important: the furniture manufacturer carefully develops garden furniture produced by established companies with whom Houe has been working with for years. Instead of loveless mass production, the focus is on careful conception and high-quality production right down to the last detail. Houe outdoor furniture such as the Sketch Table or the Click Chair convince with top-class design and original detail solutions as well as excellent workmanship and a price that is equally impressive.
Turning Trash into Treasure - Houe and sustainable production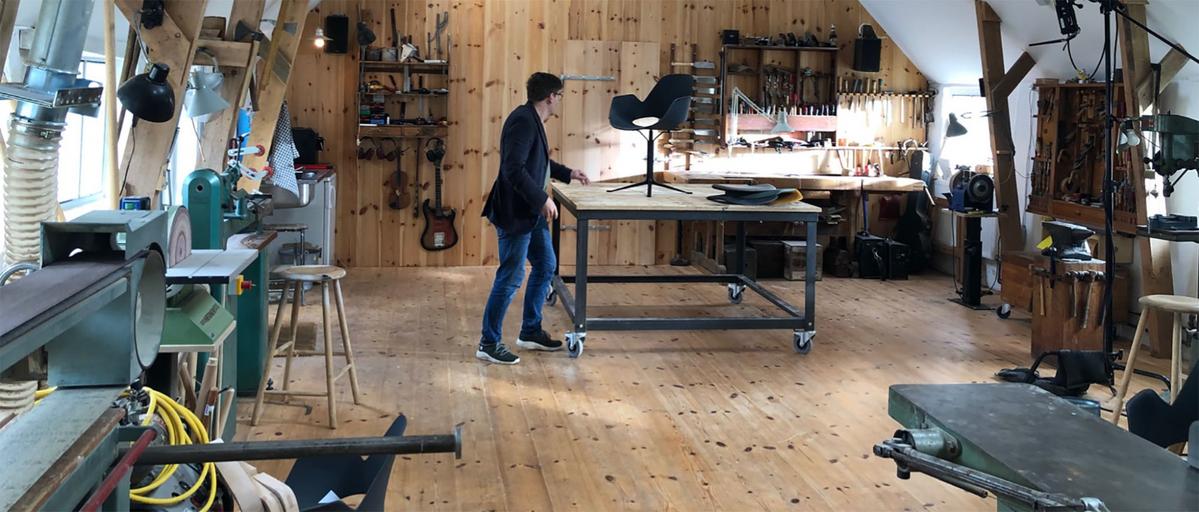 The question of sustainability plays a crucial role for Houe at all levels of the company. Houe guarantees that the right steps are taken to produce responsible furniture, taking into account both the social and environmental impact. One focus at Houe is the inclusion of recycled materials in product development, which is why recycled textiles and also recycled plastic waste are increasingly being used.
Falk - a chair made from recycled plastic waste
With Falk Houe turned the tables: instead of seeing plastic waste as a problem, it becomes a resource. Versatile, functional and elegant, Falk consists of three sustainably manufactured components: 75 percent of the seat shell is made from recycled household plastic waste, 20 percent from glass fibres and 5 percent from colour pigments. The cover of the seat cushion also consists of 98 percent recycled polyester fibres and the wooden frame is made from FSC-certified oak.
For this stroke of genius in terms of sustainability, the Falk chair by designer Thomas Pedersen was not only certified with the EU Ecolabel, which tests the entire product cycle for environmental compatibility and sustainability, Falk also won the renowned German Design Award in 2020 and was among the finalists of the Danish Design Awards the same year.