Diverse combinations and creative solutions - the String shelving system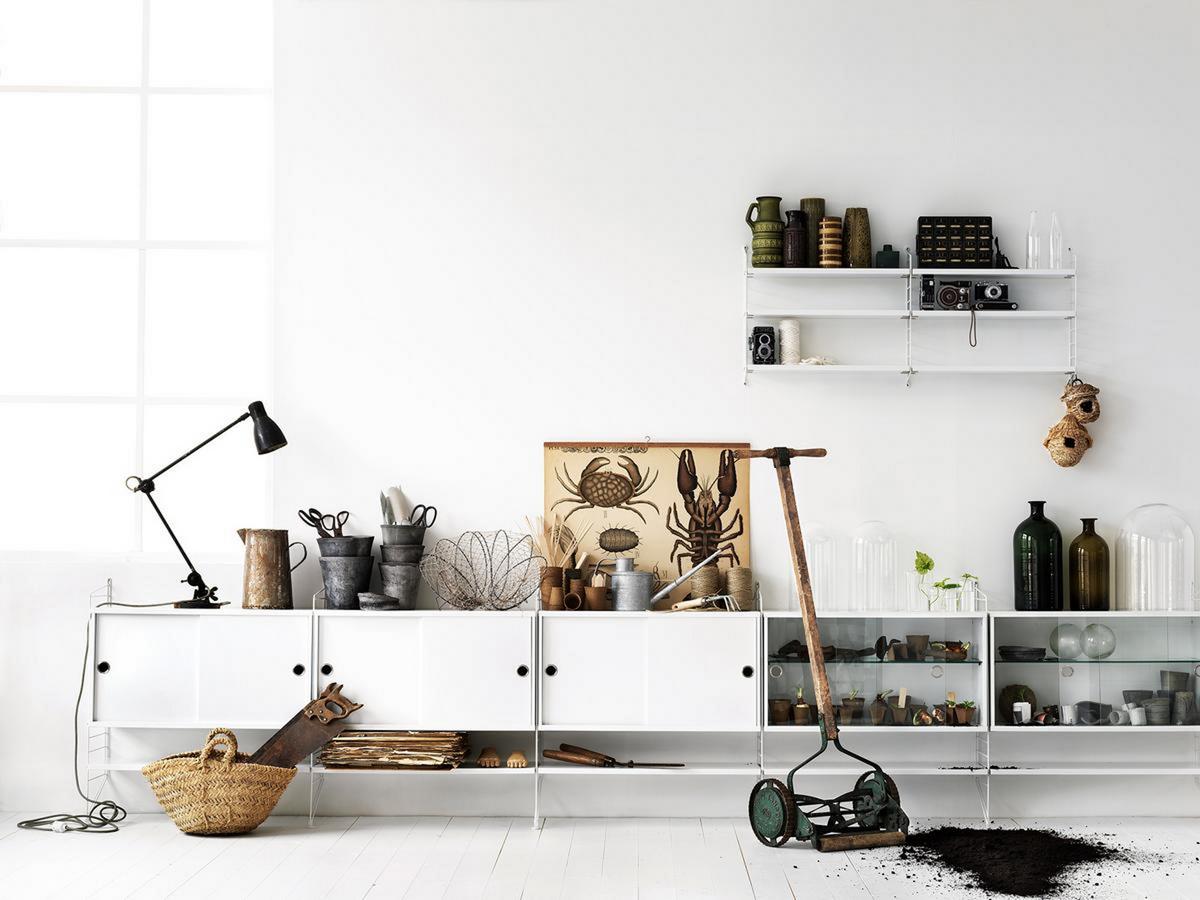 Are you searching for an attractive bookshelf or a practical wall shelf for the kitchen? String shelves are part of the world-renowned modular String shelving system designed by Kajsa and Nils Nisse Strinning in 1949, and offer the right solution for every occasion.
For those who do not plan their String shelf individually, the Swedish manufacturer offers numerous preconfigured String shelving systems in various sizes, materials and colours. In addition to the small String Pocket Shelves, there are numerous String System shelving and String Outdoor shelving options to choose from, which can also be supplemented at a later date with additional String elements and individual parts.
Configurator
The basis of every String configuration is the side walls. Choose floor or wall ladders in different sizes and colour variants and complement the matching shelves. Many other elements, such as the wall cabinet with sliding doors or accessories such as hooks or a clothes rail, complete your individual String unit, be that for small or large living rooms, offices or hallways. Simply use the String Configurator and then send us the selected configuration as a PDF by email to service@smow.com.