Wood Eternal
We love design classics with character!
Wood is one of the most important raw materials that nature has to offer and its processing possibilities are as diverse as its types. And thanks to this variety wood can offer furniture to suit manifold tastes. Whether oiled, varnished, stained, soaped, limed or natural, the organic material always has its own individuality and character. And an individuality and character which matures with the furniture, the patina that naturally develops over the years recording the experiences of the object. In design several revolution have been driven by wood: think of the Thonet bentwood furniture or the Plywood Group from Charles & Ray Eames. Seemingly timeless in its popularity, wood furniture is still the zenith when it comes to high-quality in terms of aesthetics, durability and environmental responsibility. While nothing bequeaths a room such a unique warmth.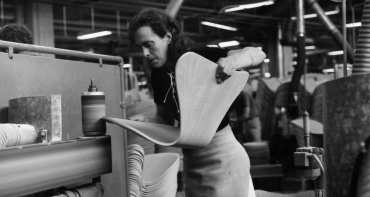 Bend or break
How bent wood revolutionised furniture history. And that more than once.
Who could have foreseen that veneer strips boiled in glue one day revolutionise furniture production? Apart from Michael Thonet probably no-one, but from just this experiment Thonet developed in the mid 19th century one of the most innovative process for the production of furniture: the bentwood process. The solid bentwood Thonet chair No. 14 was in addition one of the biggest selling and most universal popular chairs of the late 19th and early 20th centuries. And since its development designers have continually returned to the bending of wood in their experimentation and research: perhaps most famously, if not exclusively, Charles & Ray Eames with their Plywood Group crafted from moulded plywood.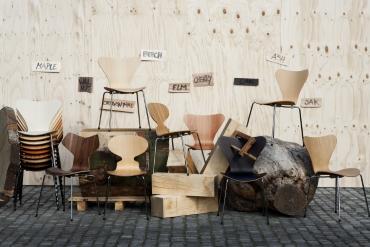 Producing in wood - in the fourth generation!
Fritz Hansen
Founded in 1885 the Danish company Fritz Hansen has become one of the world's most reputable manufacturers of high-quality designer furniture: something particularly noticeable in their many successful cooperations with Arne Jacobsen, cooperations which reached a zenith with the moulded plywood Series 7 chairs from the early 1950s.
Carl Hansen & Søn
Founded in 1908 in Denmark, Carl Hansen & Søn endeavour to combine traditional craftsmanship with the methods of mass production. To this end Carl Hansen & Søn focuses on wood as a material, a material with which they have helped construct the path to contemporary furniture design.
Thonet
The origins of the German manufacturer Thonet date back to the year 1819; shortly afterwards company founder Michael Thonet developed this bentwood process whereby solid wood is steamed and bent. A process still practised to this day.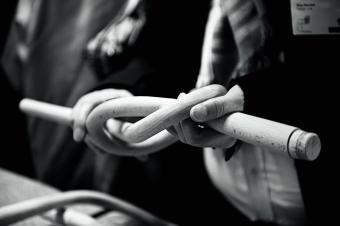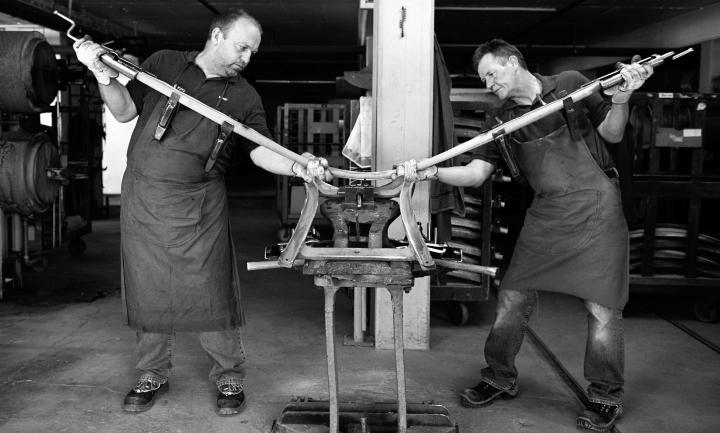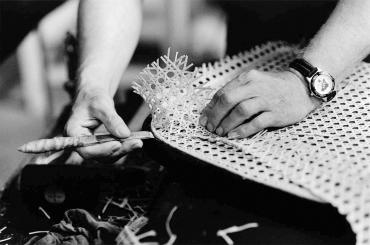 1859: Thonet
The Bentwood
214/214 M
from German manufacturer Thonet, also known simply as the "coffee-house chair", is considered a pioneer piece of industrial furniture design.
1942: Egon Eiermann
The multi-bonded beech veneer seat of the
SE 42
from
Wilde + Spieth
is three-dimensionally moulded and thus meets the ergonomic requirements of the sitter.
1952: Fritz Hansen/Arne Jacobsen
The Ant
by Arne Jacobsen is produced by a glued plywood process and is the direct, three-legged, predecessor of the, four-legged,
Series 7
.
1945 Charles & Ray Eames
With the development of plywood chairs from three-dimensionally moulded plywood, Charles and Ray Eames set a milestone in the history of furniture design.
The material from which modern trends are carved
Fresh wood designs from Hay, Muuto & Co.
Scandinavian furniture manufacturers as Muuto or Hay enjoy, despite their newcomer status, strong reputations and bring with their charming wooden designs a breath of fresh air to the living rooms of design enthusiasts. Generally working in cooperation with young designers the new generation of Scandinavians demonstrate a keen sense for both current Nordic-inspired home trends and for timelessly beautiful design: inspired by furniture from the mid 20th century with its organic shapes and tapered legs they create modern classics.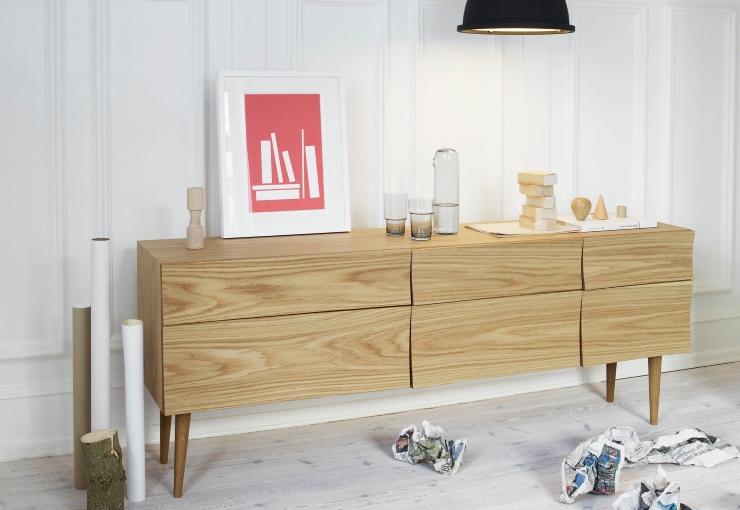 Made in Aschau
Sustainable wood furniture from Nils Holger Moormann
A man who, thanks to his own interpretation of wooden furniture and the common understood rules of furniture design, has revitalised the genre is Nils Holger Moormann. His eponymous company has been based since its inception in 1982 in the Bavarian village of Aschau, and Nils Holger Moormann himself has advanced to become one of the most critical thinkers among contemporary furniture manufacturers. A central component of the Moormann philosophy is the cooperation with suppliers from the region in order to both reduce the environmental impact and also strengthen the area economically. Much of the furniture produced by Nils Holger Moormann can also be found in the company's guest house "Berge" - a hotel tip for all lovers of wood, unspoiled nature, and unashamed individuality.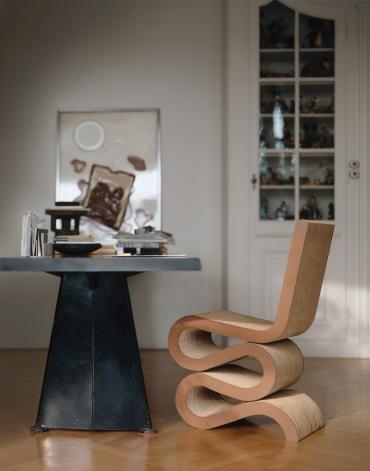 Paper
Shoji paper is a genuine pioneer in terms of lampshade construction. And one for which we have to thank Isamu Noguchi and his unique Akari Collection of ceiling, floor and table lamps.
Rattan
From the garden: into the garden. Native in Southeast Asia, the organic raw material results with its braided finish in a particular form of comfortable garden furniture. Reminiscent of Grandma's basket the E 10 positively radiates a relaxing atmosphere.
From tree to stool - or similar
Fascinating variety of natural materials
Those who demand naturalness in their furniture, need no longer make do with regular repetitions of oak, beech, et al. Modern Design provides innovative solutions from a wide range of natural materials, which differentiate themselves in terms of their material properties and which bring their own individual character into any given space.
Cork
Why talk just about flooring? Thanks to the versatile and robust nature of cork, it is not surprising that this natural product can often be found under our feet. Fortunately designers have in addition come up with a myriad of further uses for cork meaning we can enjoy its positive aspects in a range of scenarios and situations.