Can't find a suitable USM solution? For an individual configuration use the smow USM Configurator, contact our USM Service Team on 0341 22228811 or arrange an appointment with the USM specialists in your local smow Store.
Thanks to their versatile configuration options USM Haller coat and clothes racks fit effortlessly into any lobby or entrance hall. Depending on what and how much you need to store, you can precisely configure USM furniture to meet your individual requirements: be that a pure shoe rack, a bench or complete wardrobe. Decide for yourself how many clothes rails, drop-down doors or drawers you would like and how many compartments you need for your coats, shoes, hats and bags. To compliment the interior design of your hallway or entrance area, you can choose from numerous USM Haller colours and, with the help of our USM consultants, put together the wardrobe that not only matches your requirements practically and visually! And should you want to enlarge or change your USM wardrobe, be it due to new, larger premises or increased space requirements, the modular USM system can be adapted to the new situation.
Whether at home, in the clinic, office, restaurant or shop - USM Haller coat and clothes racks make an impression: and with USM Haller E, you can integrate lighting, making your USM wardrobe not a practical storage space, but a feature of any space. And no matter what purpose you choose for a USM Haller unit, one thing is certain: they are timeless and a long-term investment. Not only is USM furniture sturdy and easy to care for, but its inherent modularity means that as your needs change, your USM wardrobe changes with them.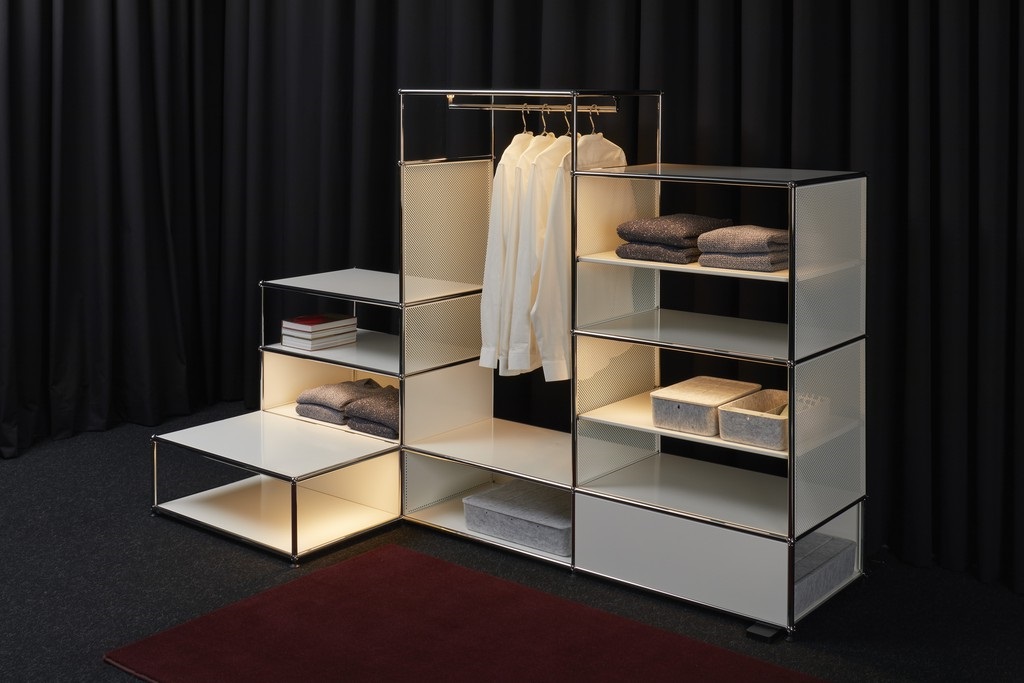 Individual project planning with smow
We are happy to advise you on your project as regards furniture from USM Haller and support you individually - from planning to implementation. Whether for a residential, office or public area, just share your ideas with our Planning Department.
Depending on the project, the realisation of your project by our architects and interior designers will be managed by a local smow store on site or via our online shop. You can contact our planning department from Monday to Friday between 8 am and 7 pm via +49 (0) 341 2222 88 66 or mail projekt@smow.de