USM Haller Living Room Furniture
USM Haller home living: design classics to make a house a home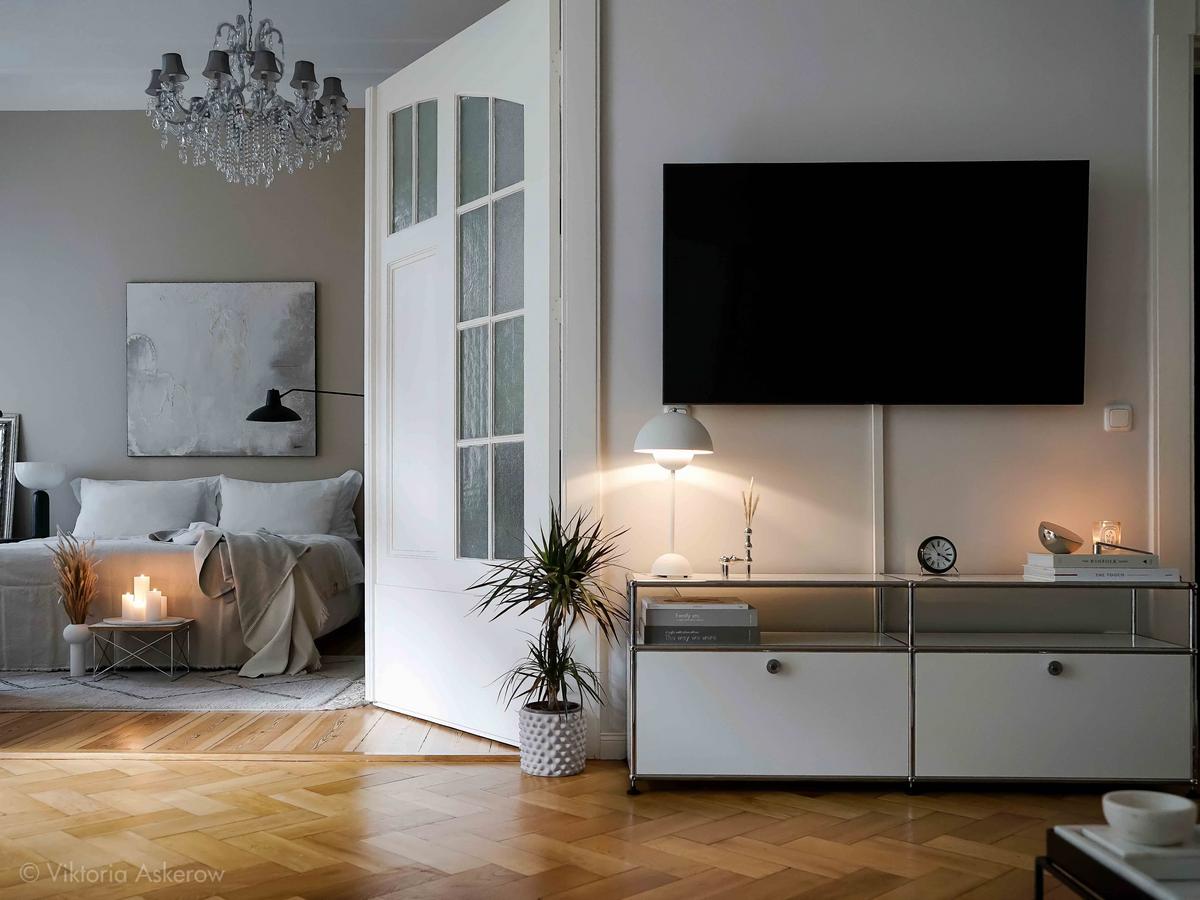 As with all USM Haller furniture, USM Haller domestic furniture is based on a modular furniture system that the architect Fritz Haller designed for the Münsingen based company USM in the early 1960s. Fritz Haller was originally only commissioned with the planning of new company buildings; however the then USM boss Paul Schärer subsequently entrusted him with the development of appropriate furnishings for his new creations. Following the principle of his construction system Fritz Haller created a modular furniture construction system based on three simple elements - steel tubes form a scaffold in connection with the USM balls, and into which metal or glass panels can be inserted - the thus realised furniture can in addition be converted or expanded at a later date. What was originally only intended for the USM Münsingen's own premises turned out to be so refined, flexible and successful that in the following years USM started the serial production of Fritz Haller's furniture. And today USM can boast an international and ongoing success both in office and domestic spaces.
USM Haller home furniture for a stylish ambience
The success of the USM Haller furniture system is not only due to its modular construction principle, but also the straightforward design that results from Fritz Haller's radical functionalism. USM Haller furniture was able to assert itself worldwide in a wide variety of contexts not only because of its flexible construction, but also thanks to its minimalist elegance; a combination that makes USM Haller furniture particularly appropriate for and relevant in living rooms or children's rooms. Whether USM Haller side tables, USM Haller TV and media furniture or shelving, USM Haller home furniture is available in innumerate forms and different colours and can be customized as required. With the smow USM configurator you can also design your very own individual USM Haller furniture unit. Thanks to the extensive colour palette, there is a suitable variant for every room concept: from a USM lowboard in delicate beige to a colourful USM sideboard for the children's room, everything is possible.
Urban Jungle – Living with USM World of Plants
With USM World of Plants, USM offers the perfect solution for anyone who wants to transform their home into an Urban Jungle or at least bring a little more green into the living room. The shelves with recesses for potted plants can be flexibly installed and removed, and existing USM furniture can also be converted. You can find out more about USM World of Plants in our local smow stores. Feel free to contact us, we look forward to hearing from you.
Individual room planning with USM Haller
Are you looking for USM Haller shelving for your book collection? Do you want to plan your complete home interior with USM Haller? In addition to the USM Haller configurator, you also have the opportunity to discuss your ideas directly with one of our smow stores throughout Germany. Our USM experts are available online, by phone or directly on site. Simply tell us your ideas - together we will find a tailor-made individual USM Haller furnishing solution for your home.