Typical of the USM Haller modular furniture system, the USM Haller tables are characterised by a clear, reduced form, making them perfect for any home or work environment and timelessly modern. The USM Haller table tops are available in a wide variety of woods, in linoleum, synthetic resin, in powder coated MDF board or as clear or coloured lacquered glass. In addition, a range of accessories can be added to git your individual requirements. With their simple design and tailor-made configuration, USM tables can be used as conference, writing and dining tables. Additionally, USM Haller coffee tables and USM Haller side tables are also available. In 2014 the USM Haller table range was expanded to include tables such Plus, Access and Advanced which combine a functionality ever bit as pleasing as their aesthetics.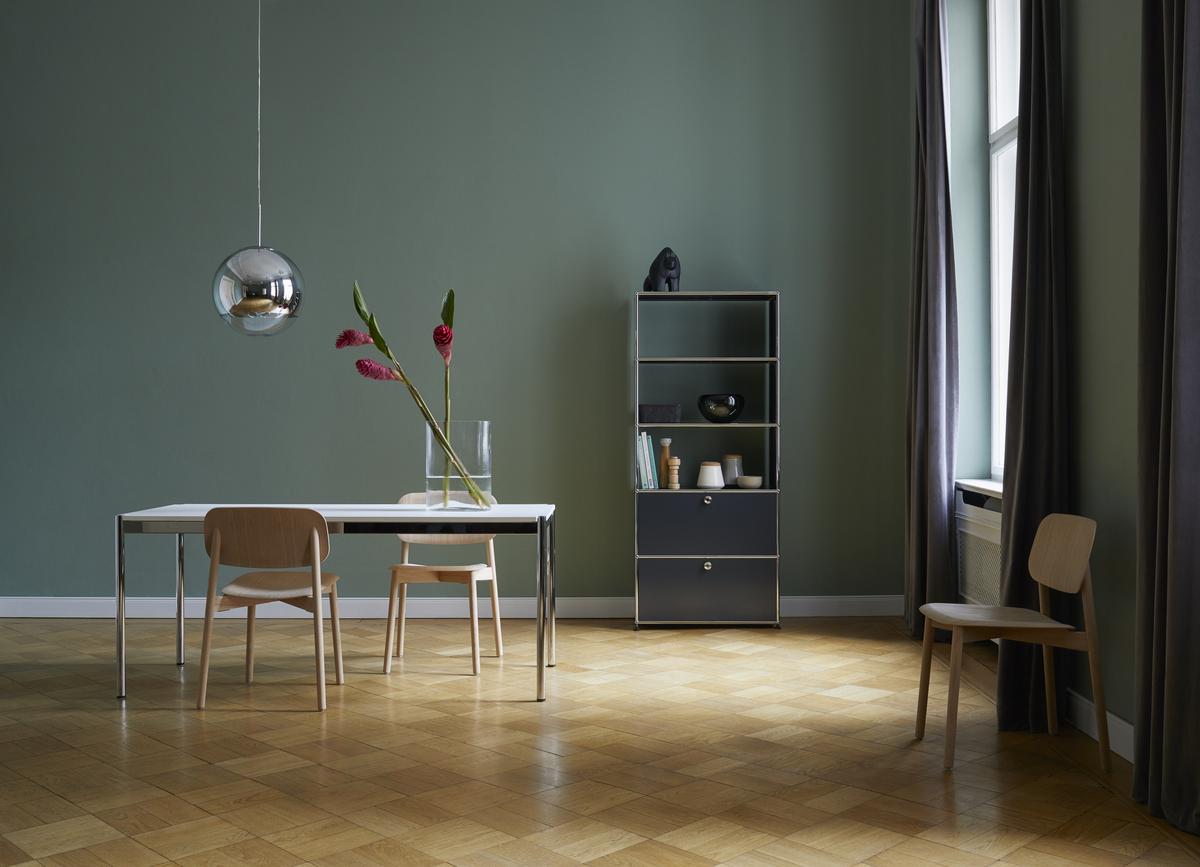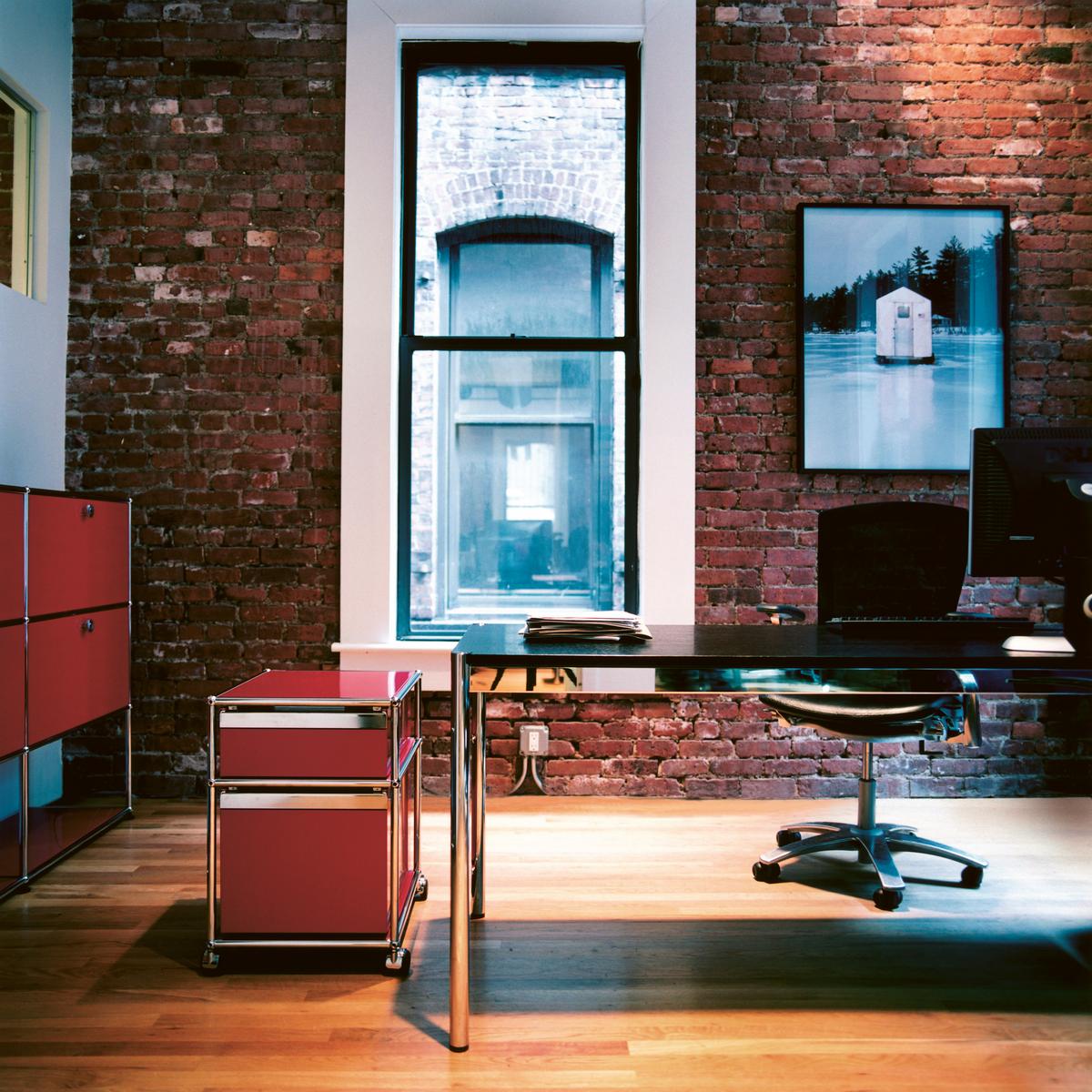 USM Haller Side Tables
Originally designed as modular office furniture USM Haller has increasingly been used as occasional or bedside tables, not least because of the systems flexibility which means they can be configured in many different ways. Cleverly adapted to individual needs and at the same time classically simple, the timeless furniture can be used in nay space. The USM Haller side tables are crafted from a chrome plated steel tubes, chrome plated brass balls and panels of powder coated metal or glass, either clear or lacquered. Available in any of the 14 USM standard colours and with a range of extension drawers, drop-down doors, and shelving which allow the units to fulfil every wish - in the living or working area. Something excellently demonstrated by the USM Haller coffee table: available in three sizes and with a choice of glass, synthetic resin, granite, MDF, wood veneer or linoleum surface, in addition to a wide range of colours, it is an object which enhances every domestic or reception area.
USM Haller Desks
The USM desks cut a representative figure in any office or study and in their countless configuration options leave nothing to be desired. The sleek, chrome plated base perfectly matches the tabletop, which is available in a variety of materials, colours and finishes in typical USM style. This result is the perfect design for every purpose: whether in its classic version or in the versions Plus, Advanced or Access, USM desks are consistent with the functional orientation of the USM modular furniture system. As versatile as the tables themselves are also the table accessories, swivel arm, body, front and side panels for a variety of table lengths, power strips, USB ports, CPU holder and support or cranks for synchronized height adjustment - the USM Haller table accessories cover every eventuality. The numerous USM Haller desks can be configured according to individual needs, thus guaranteeing a unique work experience - in the home office, in office or in the conference room.