USM Haller

USM Haller Units
USM Haller Tables
USM Haller Accessories
Classic in a New Light - USM Haller E
At Milan Furniture Fair 2017 USM premiered their new integrated lighting system for the USM Haller modular furniture system. With the aid of specially developed e-balls, e-connectors and e-tubes an electric current is routed through the structure to the desired location. Elegant LED lighting sets the established USM concept in a whole new light and allows for unique accents! While through the new USB Charger, the design classic becomes a charging station for mobile devices. Cordless, dimmable, modular - This is the new USM Haller E.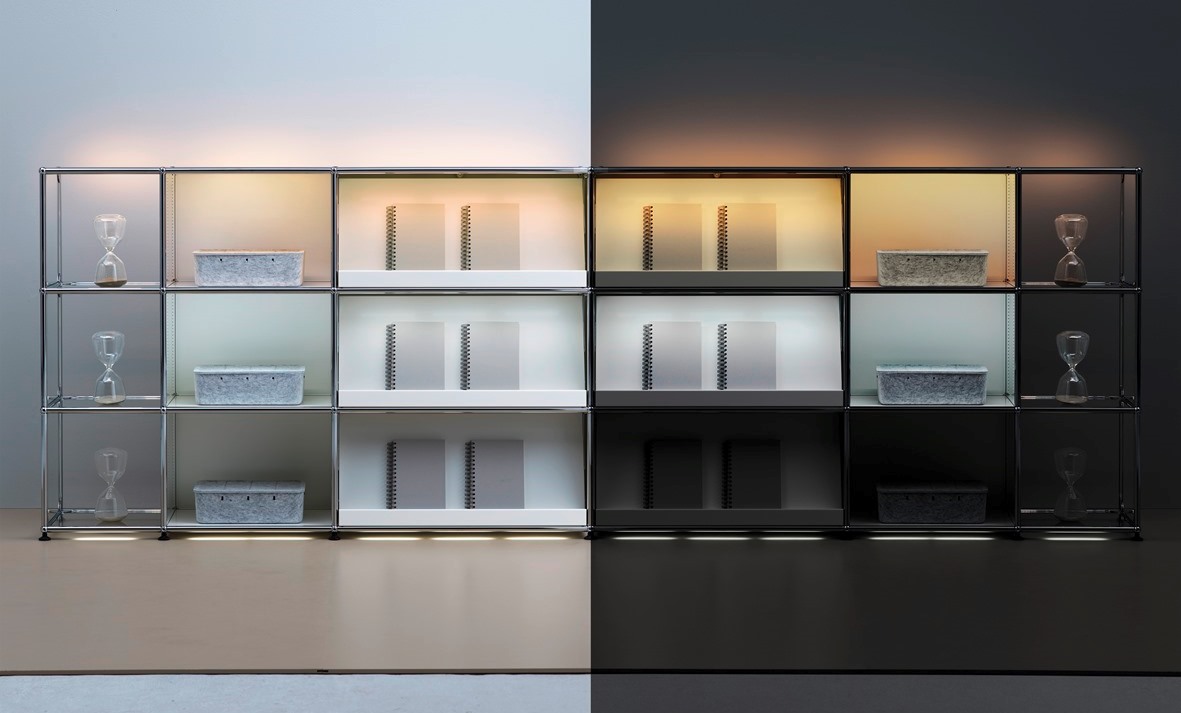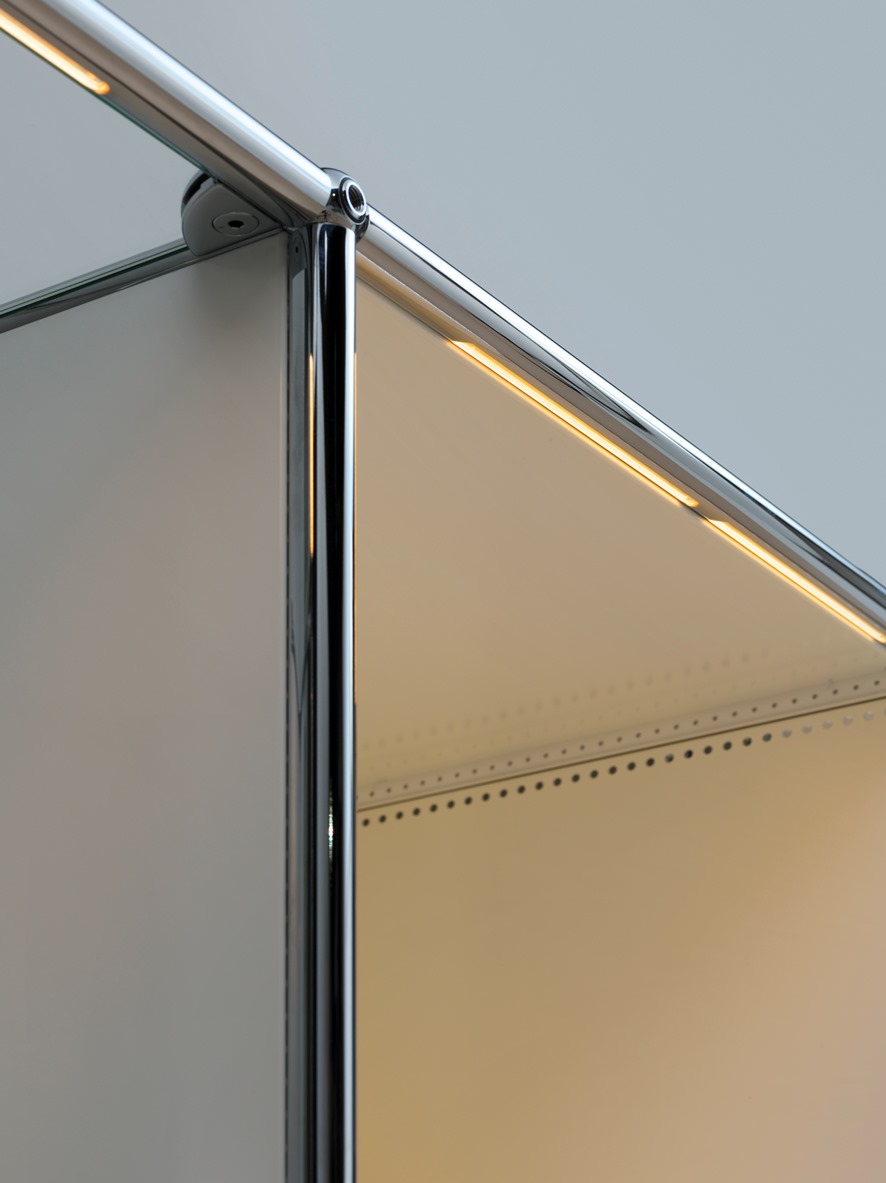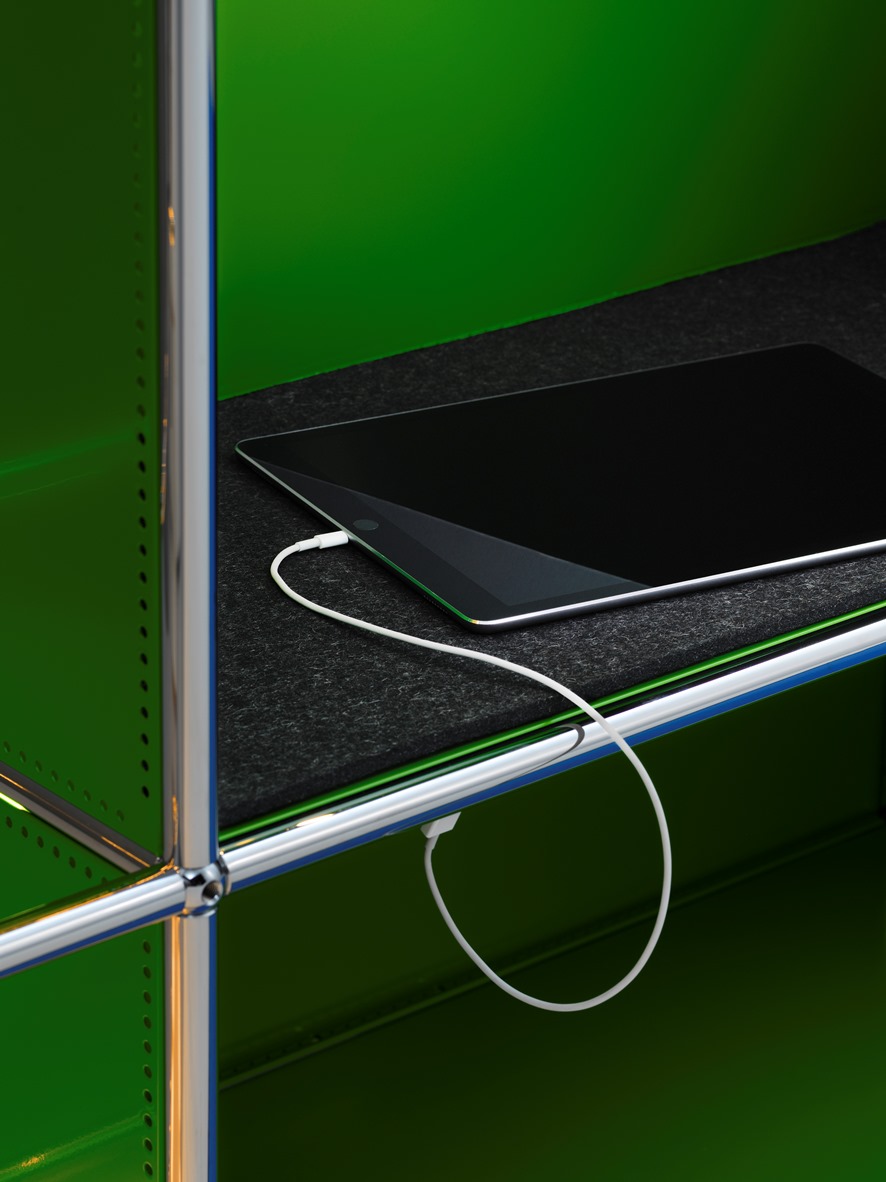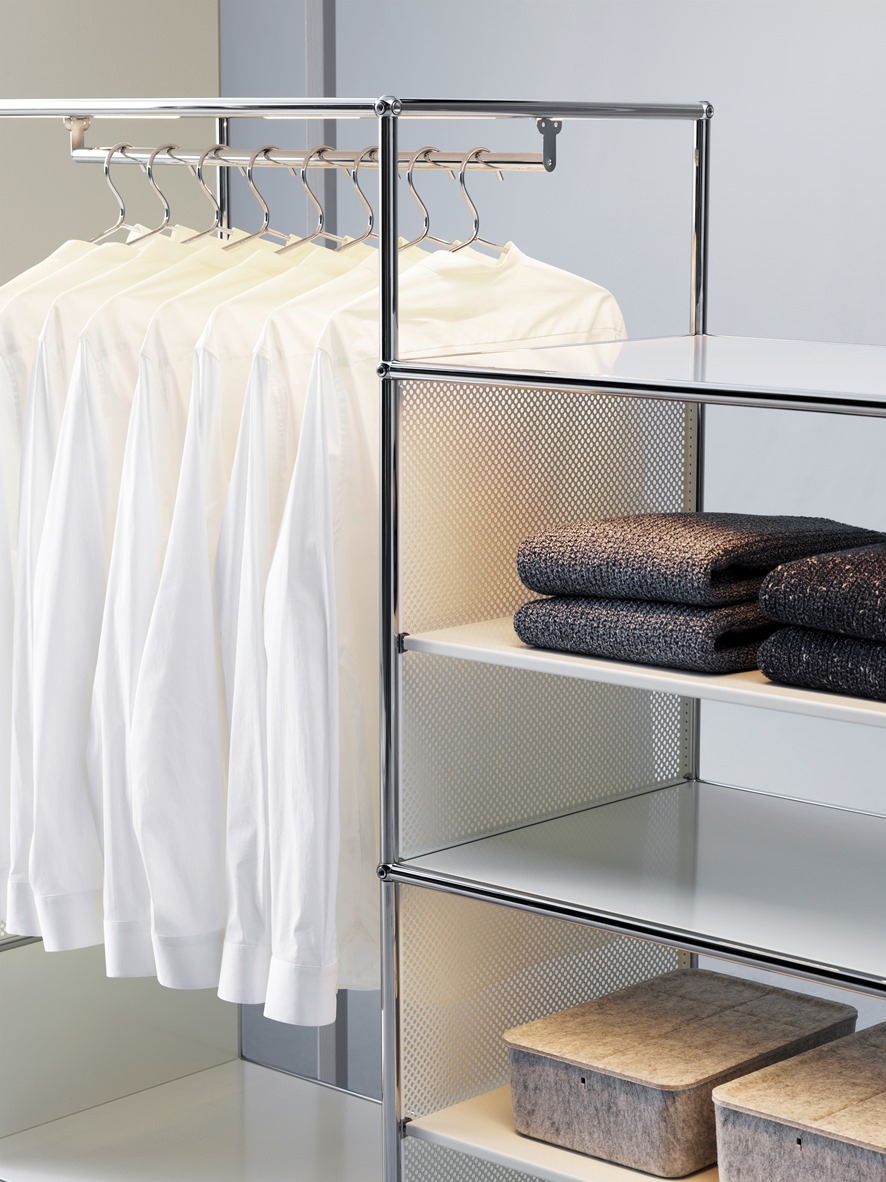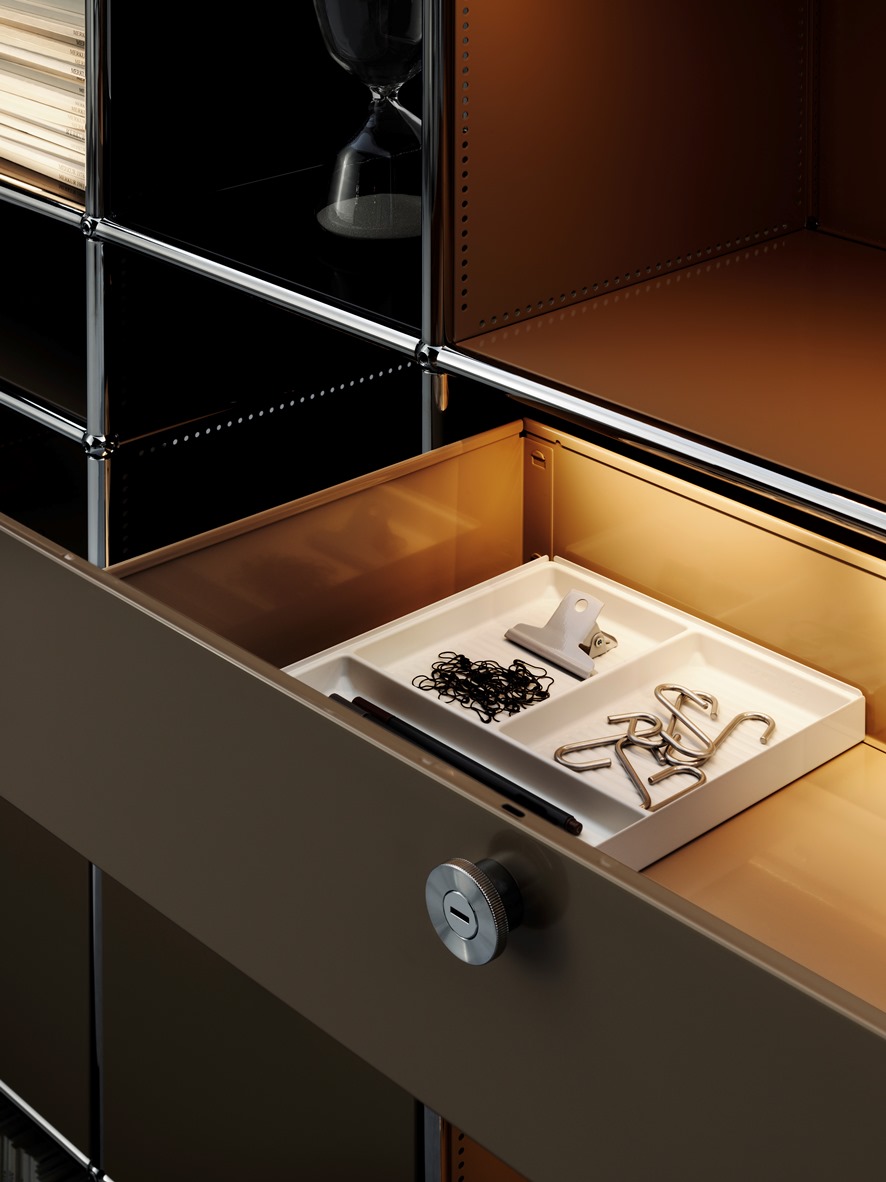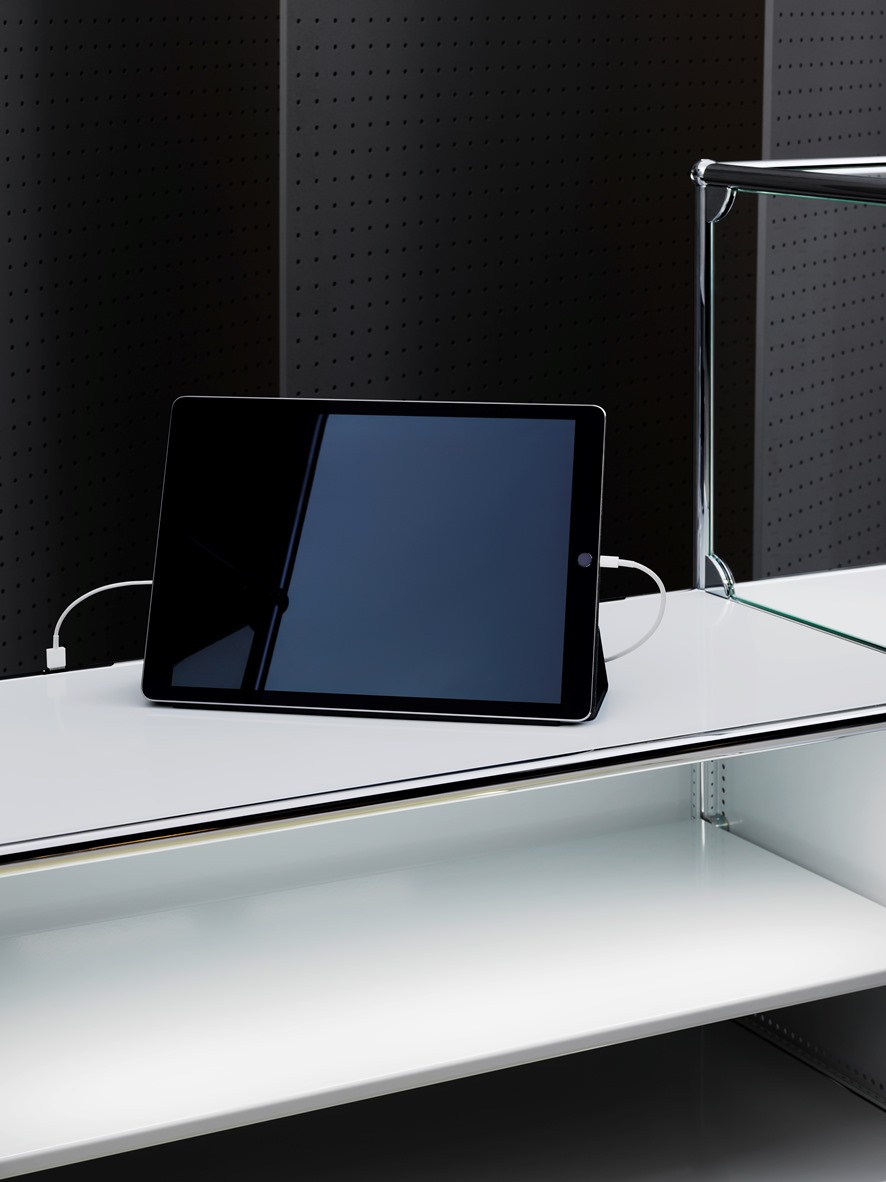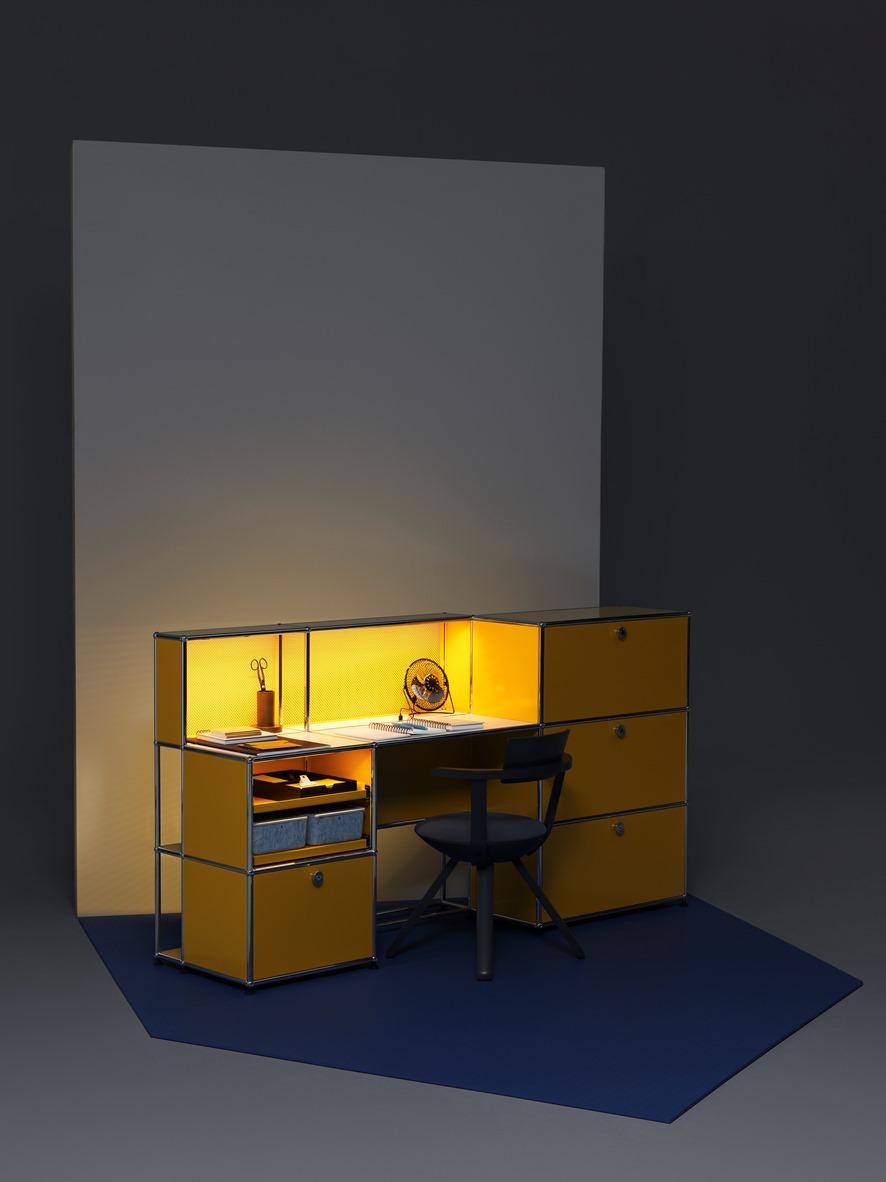 Information and Ordering
The new USM Haller light and power supply elements are available at smow. For further information, configurations and price details, please contact the smow USM customer service team on +49 341 22228811 or email us at service@smow.com.
Further information can also be found in the current USM brochure. To download the PDF-document (approx. 2.9 MB) please click the picture