Pendant Lamps & Ceiling Lamps
The perfect light for every room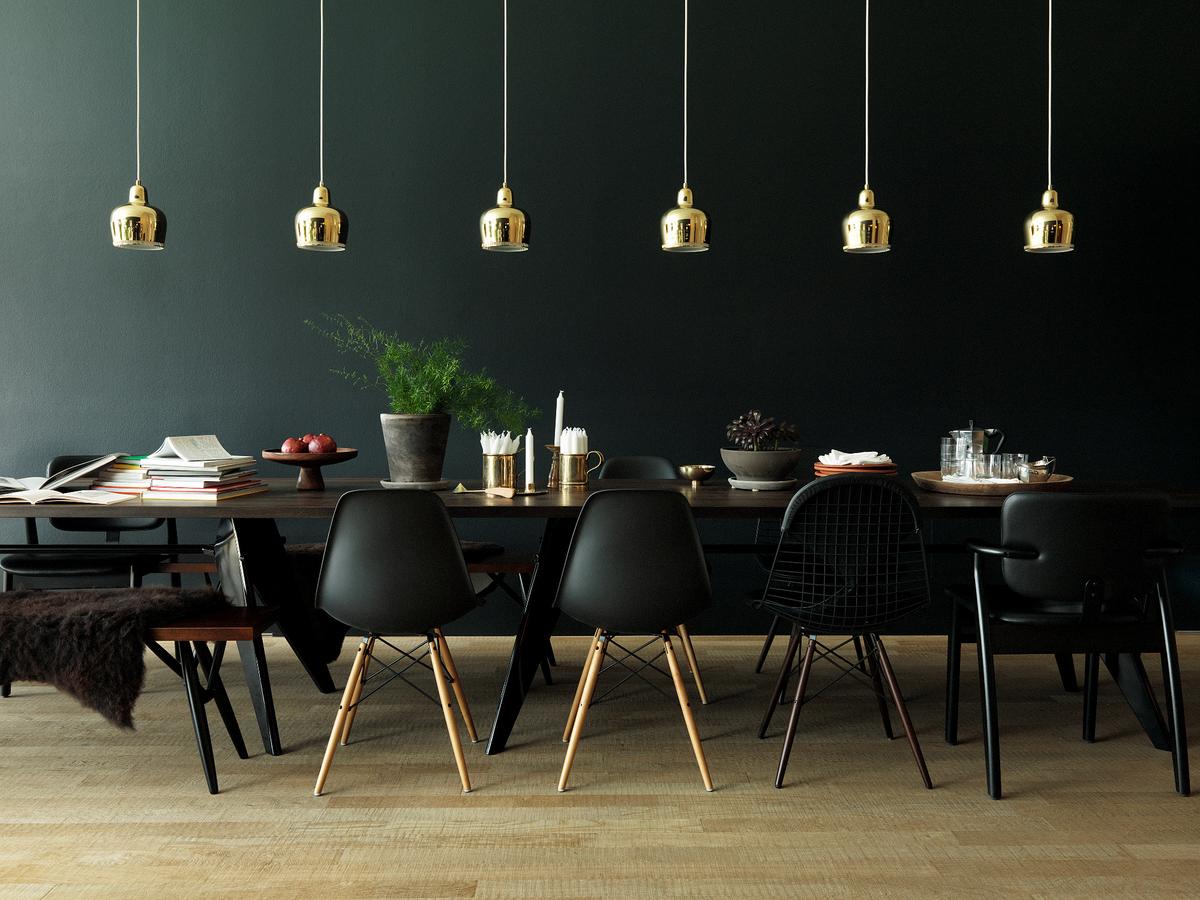 How do I decide on the perfect light for my living room? Should I use two wall lights or a pendant lamp in the kitchen? Are my rooms high enough for an elegant ensemble of pendant lights? When considering the optimal lighting there are different aspects to take into account depending on the room. For example, while the kitchen and dining area should be well lit, dimmed light can be used in a living room, or a combination of hanging and table lamps that can be used flexibly. A gentle lighting mood creates a calm atmosphere in the bedroom: subtle light sources such as the AJ wall lamp by Louis Poulsen or a Bauhaus classic by Wilhelm Wagenfeld are ideally suited in such scenarios.
The ideal size and height
Kitchen
Depending on the layout, hanging lamps in the middle of the kitchen and/or additional light sources above the worktop are most suitable. Ideally, the distance between the work surface and lamp, and depending on the body size of the user, should be approx. 70-80 cm, so that it doesn't dazzle.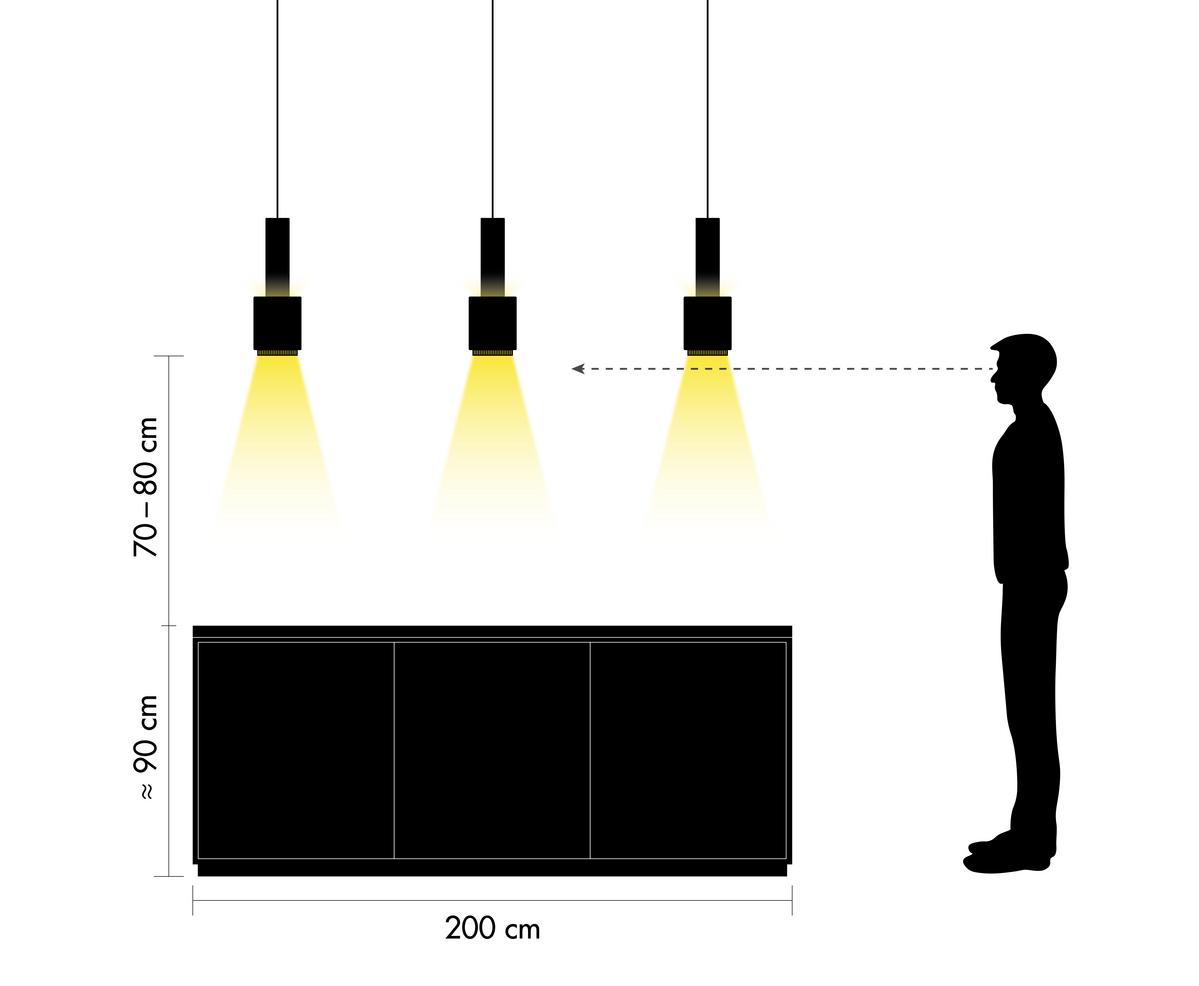 Dining Room
In the dining room it makes sense to place the lighting over the dining table. The table height determines the optimal height of such a dining room lamp: The distance between the table top and the lower edge of the lamp should be about 60-70 cm, so that eye contact between the people sitting at the table is guaranteed. Depending on the size, shape and length of the table, an ensemble of several pendant lights hanging side by side is also advisable.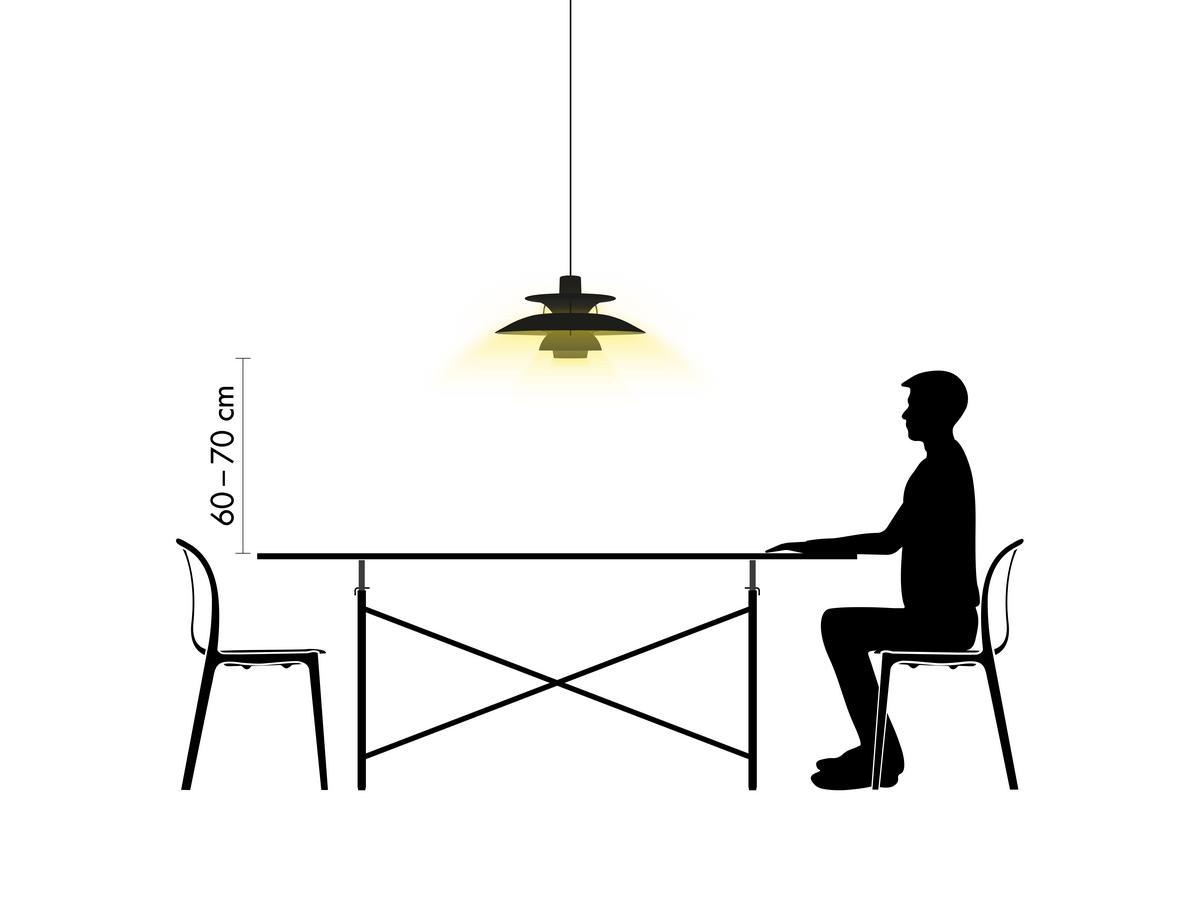 Living Room
Living room lights should ensure sufficient brightness and be matched to the size and height of the room. In small rooms, single-lamp lighting generally proves to be sufficient; in larger rooms upwards of ca. 20 sqm, multi-lamp solutions are recommended. If desired, dimmable lights can be used, a solution which enables flexible lighting and helps create a particularly cosy atmosphere. For practical reasons living room lighting should be hung at a height of approx. 2 m. If the lamp is used more for decorative purposes, for example as ambient lighting above a coffee table or to visually enhance a corner of the room, it can be positioned lower.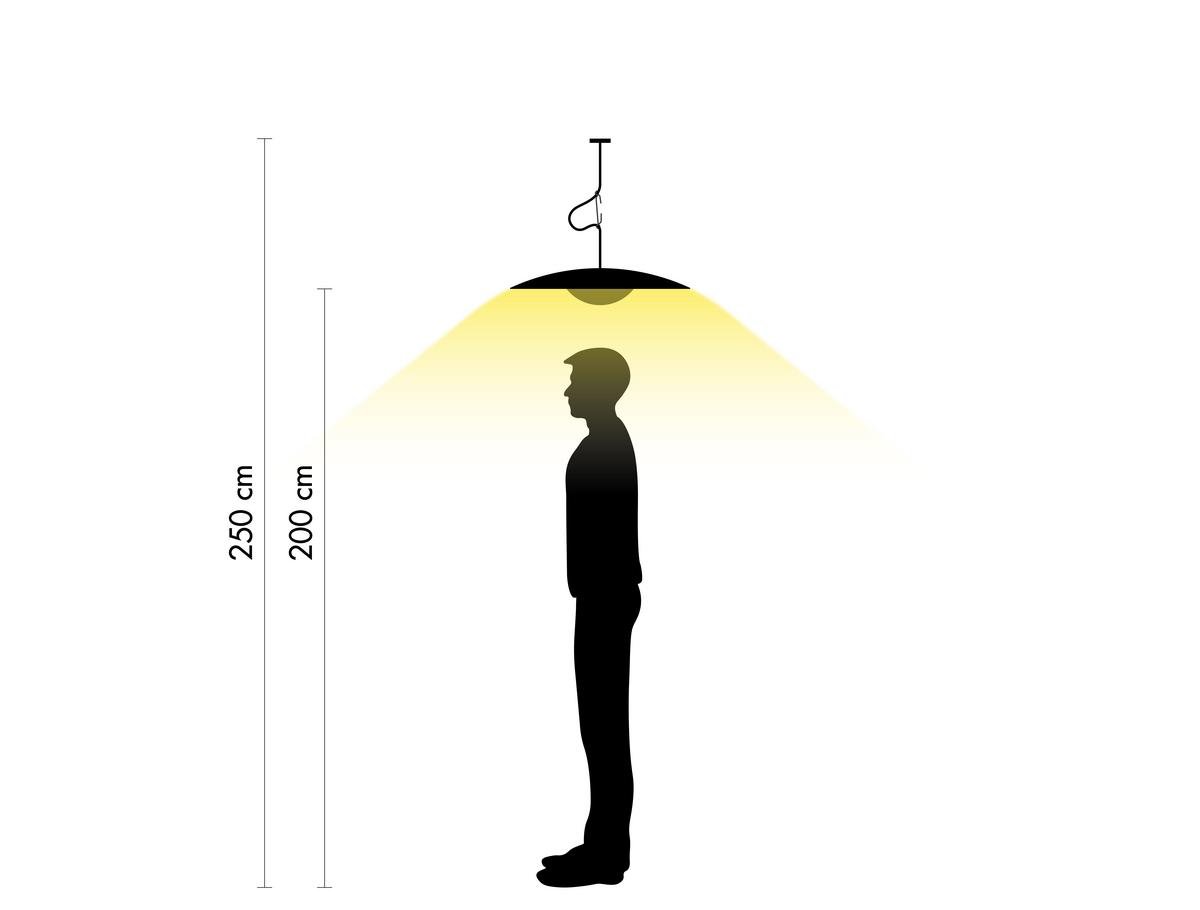 Selecting the light source
The invention of the electric incandescent lamp by Thomas Alva Edison in 1879 revolutionised everyday life. And although the classic light source had served faithfully for more than a century, it has become obsolete due to its poor energy efficiency. As light bulbs convert only 5 % of the electricity consumed into light and give off the rest as heat, they are deemed economically and ecologically inefficient and thus discontinued. So-called energy-saving lamps, which were five times more efficient than classic incandescent lamps initially established themselves as successors, but quickly turned out to be unsuitable due to their highly toxic mercury content. The most contemporary illuminants are LEDs (Light-Emitting Diode) which are characterised by low energy consumption, high luminosity and longevity.
The advantages of LEDs at a glance
Low energy consumption
Depending on the model, LEDs consume up to 90 % less energy than conventional light bulbs.
Strong luminosity
LEDs convert the majority of the energy supplied into light and emit hardly any heat.
Durable
The lifespan of LEDs is up to 50,000 operating hours.
Pleasant lighting atmosphere
Thanks to innovative developments, many LEDs now produce the same cosy light as the classic incandescent bulbs.
Recyclable
LEDs are disposed of as electronic waste in order to recycle valuable raw materials.
Flexible
LEDs are suitable for stationary and mobile luminaires.
No waiting time
LEDs are immediately bright and do not require a transition or warming period.
Dimmable
Many LEDs can be dimmed and thus ensure a pleasant lighting mood.
Light color
The light colour, also called colour temperature, is measured in Kelvin (K) and should always be considered when choosing lighting. While cold white light is often used in offices and other work environments, or in the bathroom due to its vitalizing and contrast-enhancing effect, neutral white or warm white lamps are suitable for lighting of living rooms because they create a pleasant, cosy atmosphere. In addition, indirect light should have a colder hue, direct light should have a warmer light colour.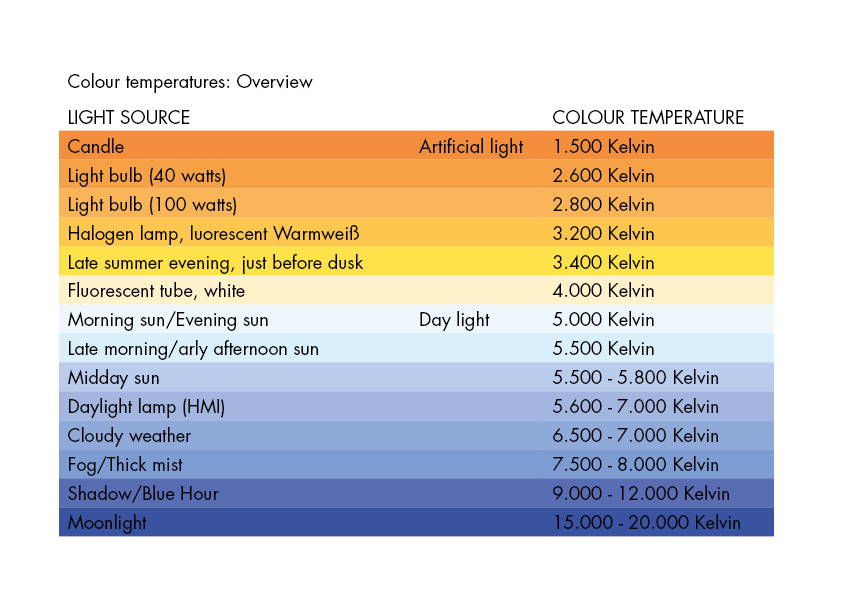 Lighting planning and advice at smow
Are you looking for the perfect lighting for your office or living room? In our smow stores our experienced teams stand ready to help you plan individual lighting solutions: from bedside lamps to lighting concepts for your company. Depending on the project it will be lead by an instore architect or interior designer or via our online shop. You can reach our planning department from Monday to Friday between 8 am and 7 pm on +49 341 2222 88 66 or via email at projekt@smow.de.