Perfect Home Illumination
Tips for Domestic Lighting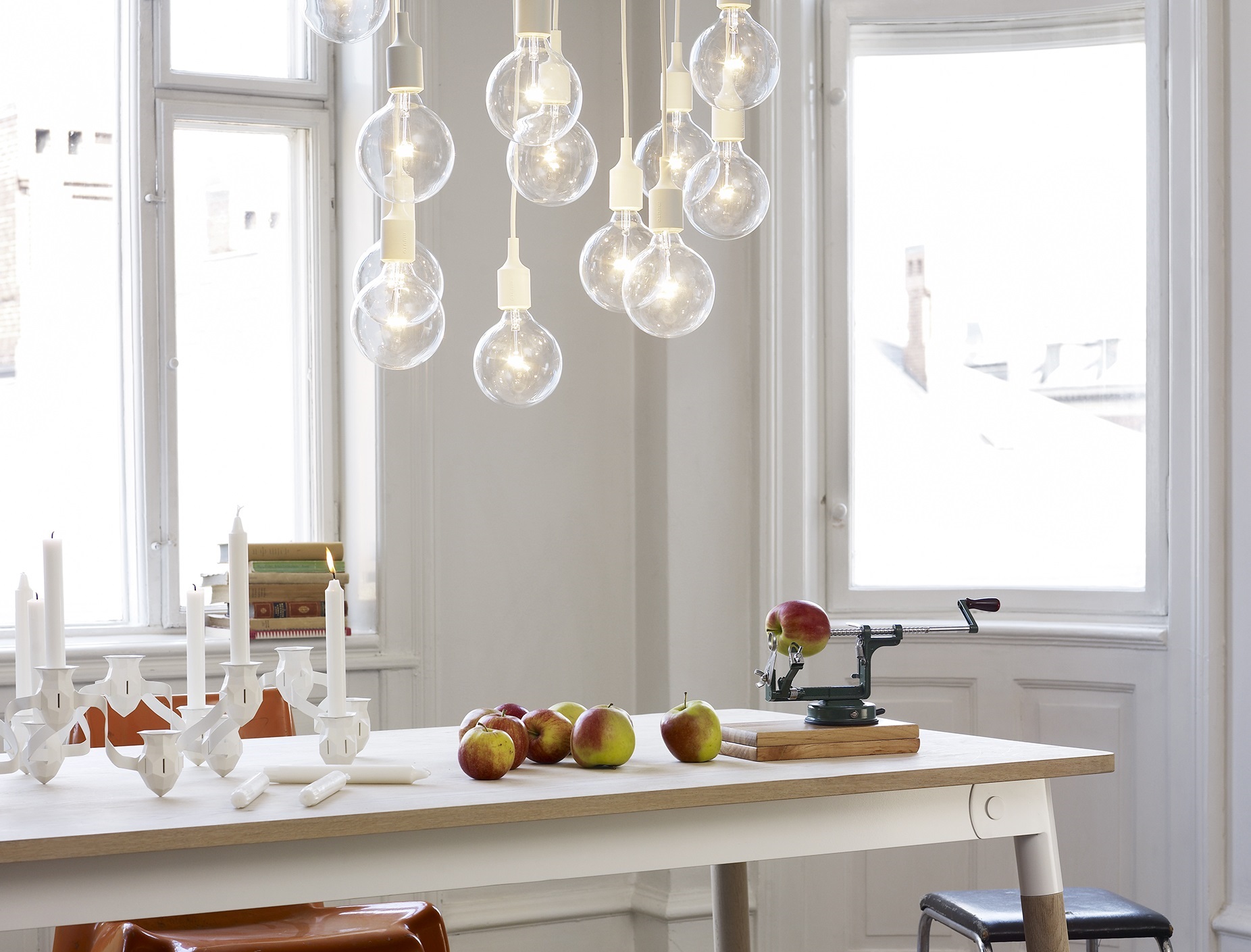 DIFFERING LIGHT SOURCES
For that true feel-good atmosphere at home, a well considered mix of three different light sources is indispensible: backlight, accent light, and work lighting. For indirect backlighting, ceiling lights, wall-mounted spotlights or ceiling spots – ideally equipped with a dimmer to adjust the brightness – are perfectly suited. In general, backlight does not fade but spreads evenly and rarely casts shadows.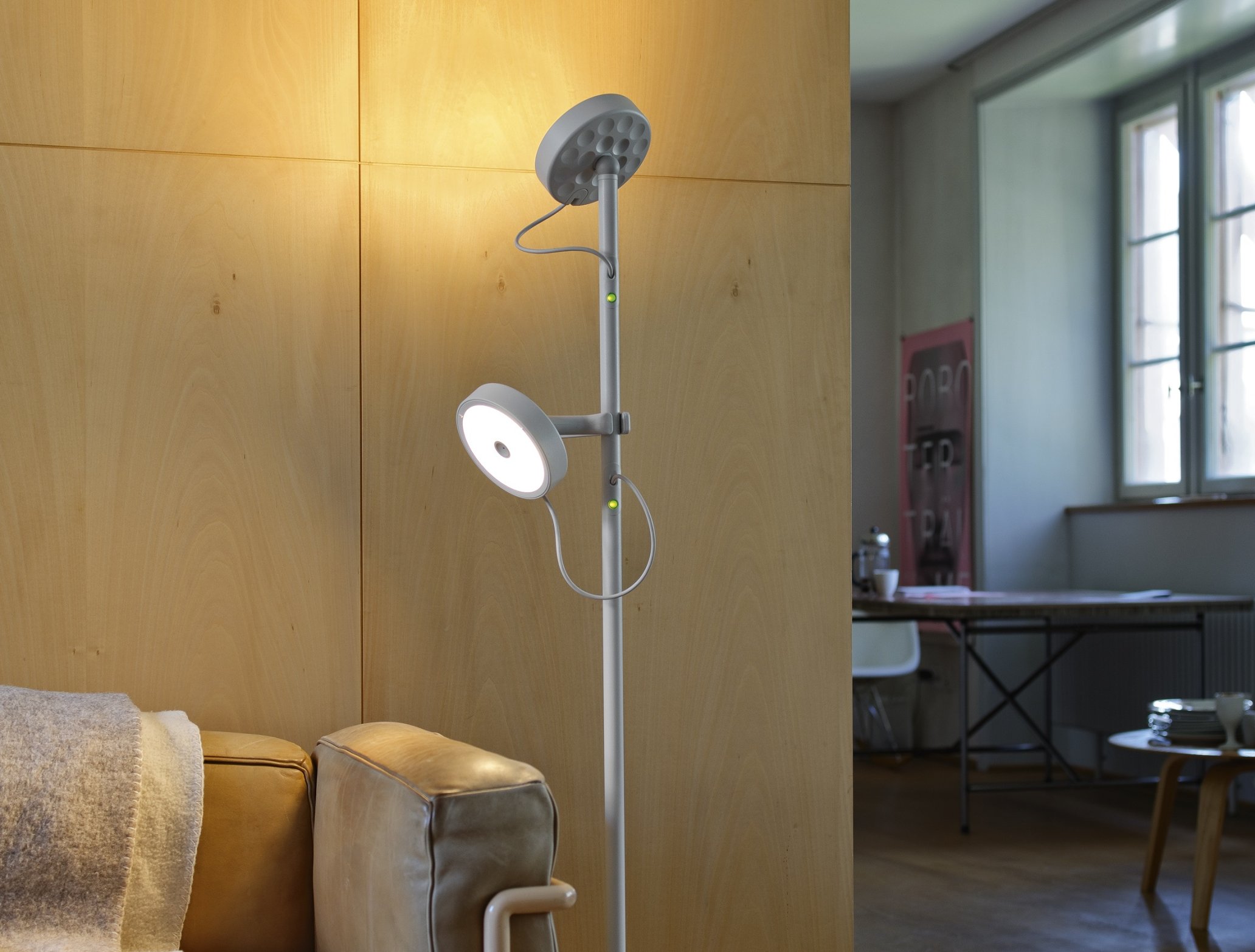 Spot lighting is important in order to stop a room from becoming boring and sterile, while its accents create variety and a cosy sense of space. Dosed accent lighting can emphasise, conceal or enliven special details, furniture, objects and the architecture of a room. It is advisable to experiment with light and shadow and the thereby resulting atmospheric accents. Detail lighting should never be too loud, otherwise parts of a room can inadvertently slip into the background.

Finally, functional light or work lighting is also important, and not just in the domestic study: targeted lighting is needed in all places where we have to focus, such as when reading on the sofa, applying make up or working in the kitchen. High-contrast, targeted lighting not only allows us to better recognise details, but also increases concentration. Particularly suitable here are floor lamps or spotlights.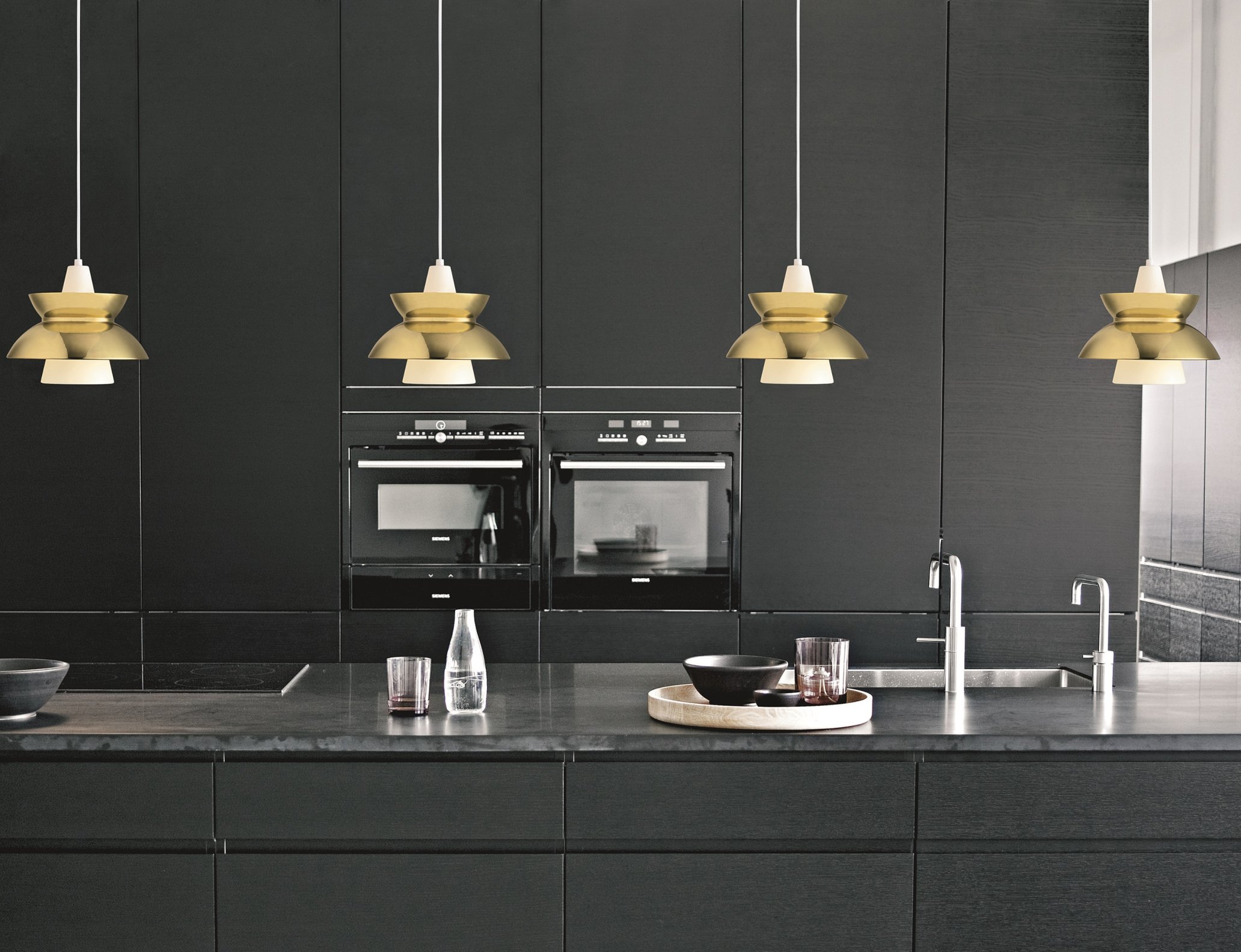 LIGHTING TYPOLOGIES
Depending on the spatial conditions and the desired effect you can choose between a wide variety of lighting typologies.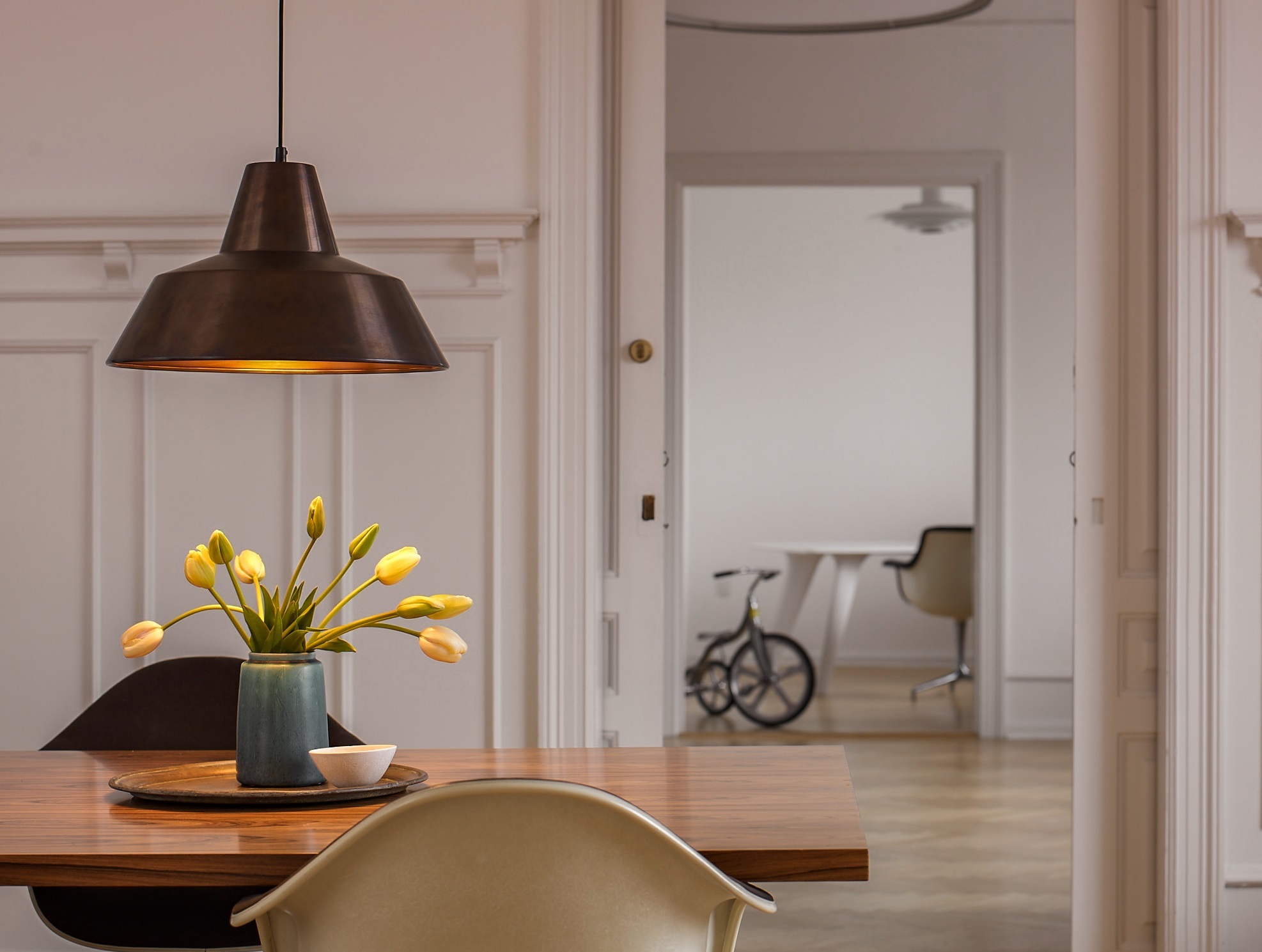 For example, pendant lamps cast a very uniform light, but create shadows. Therefore, they should be combined with other lights, and, ideally, should be adjustable via a dimmer, so that the desired brightness and mood can be generated.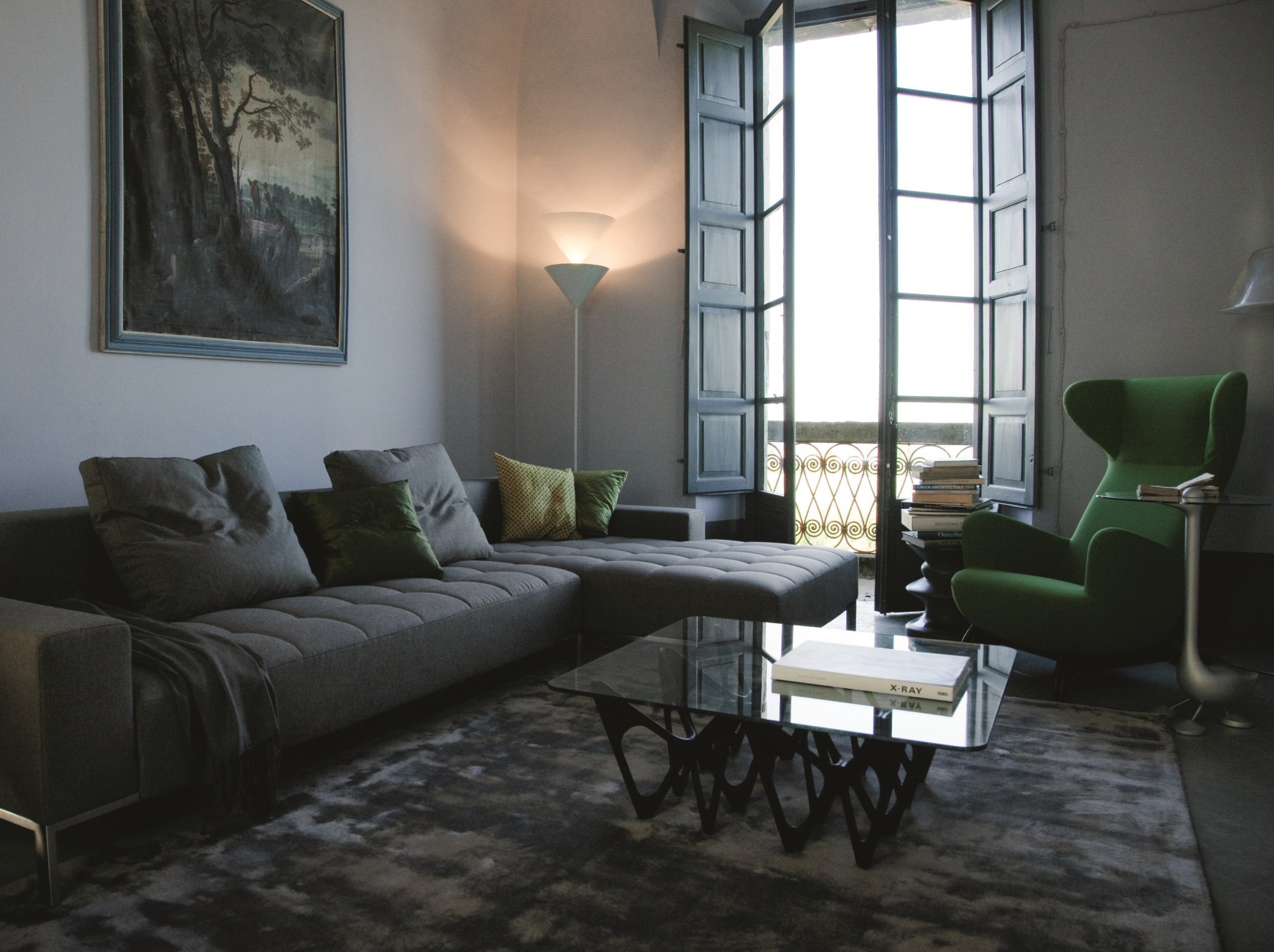 Uplights project their light on to the ceiling. Especially in combination with bright colors they can achieve beautiful effects, including making the ceiling higher and thus making the room appear bigger.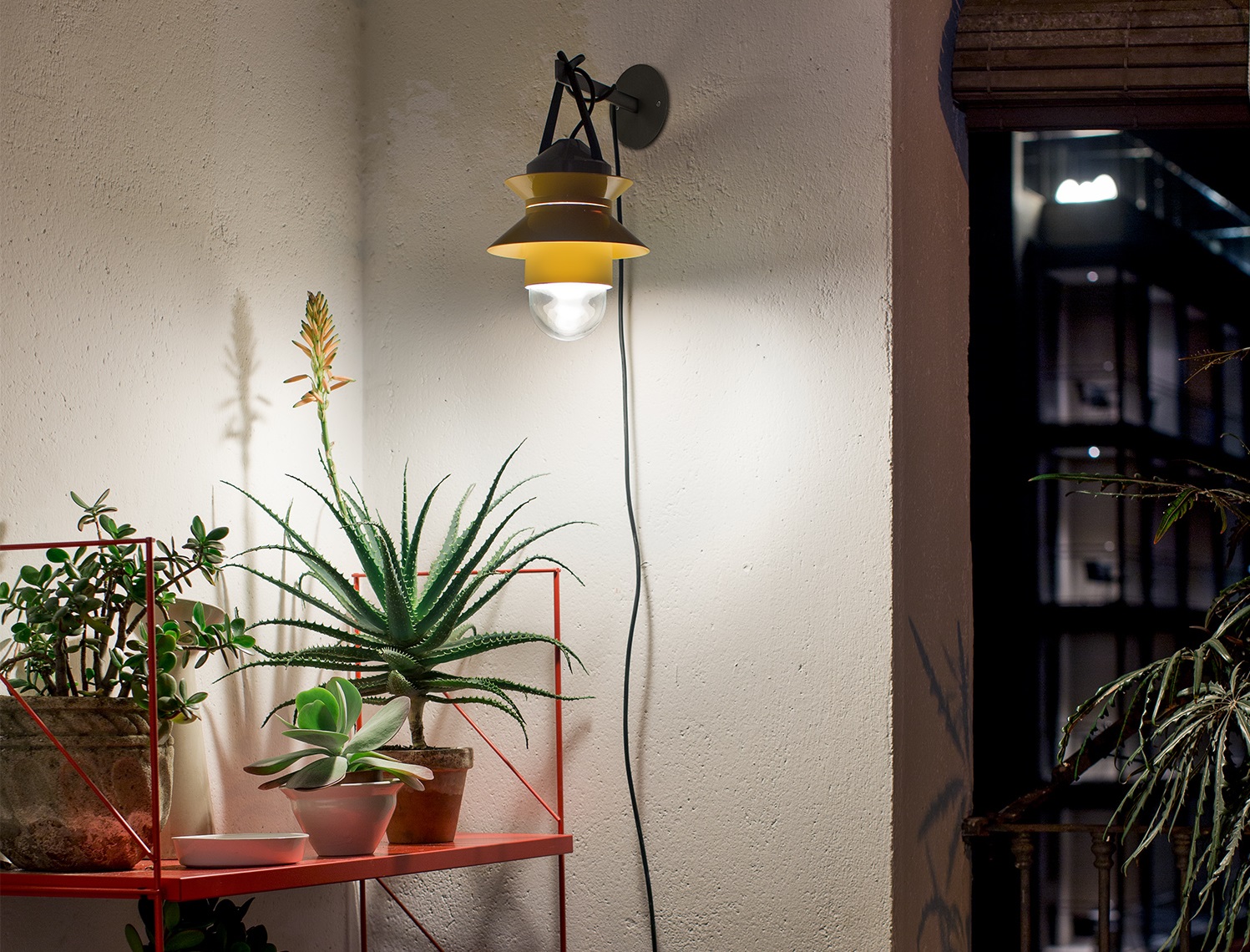 Wall lights produce a very soft light. They have the advantage that they never stand in the way and take up no unnecessary space in small rooms. Depending on the location and intensity they are also suitable as indirect light in the background.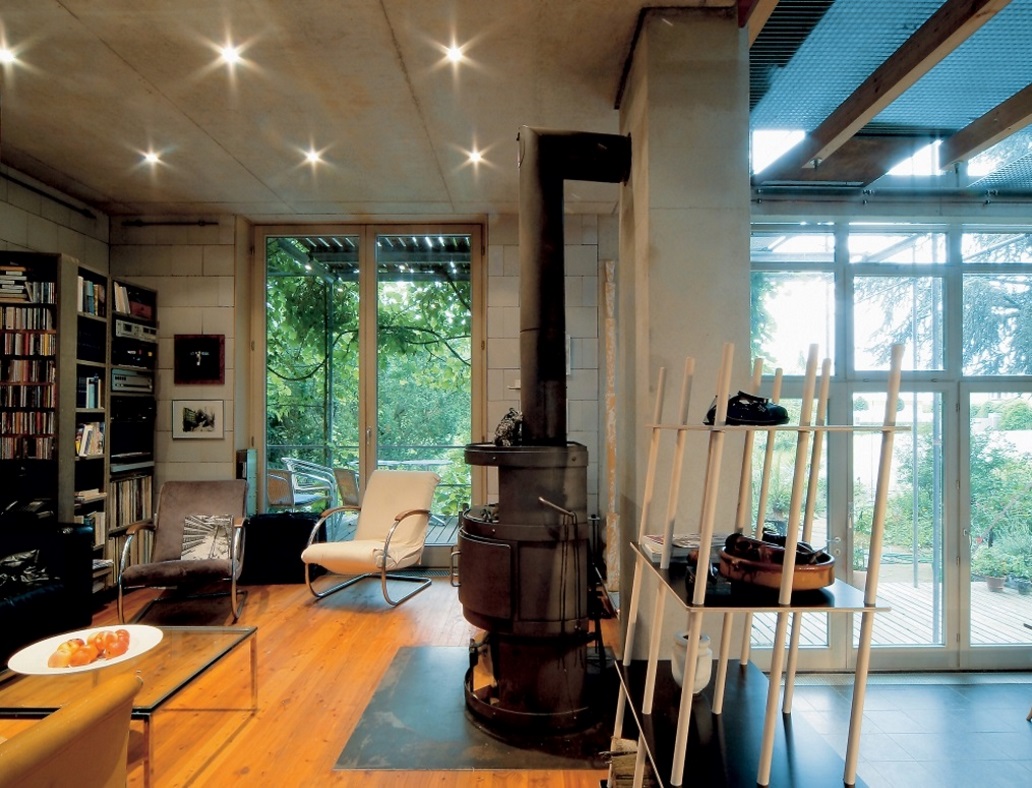 Recessed spotlights usually sit directly in the ceiling. They are suitable where a lot of focused light is needed, for example above the kitchen counter or in the bathroom. They should always be combined with other light sources to avoid them becoming overbearing and producing an uncomfortable effect.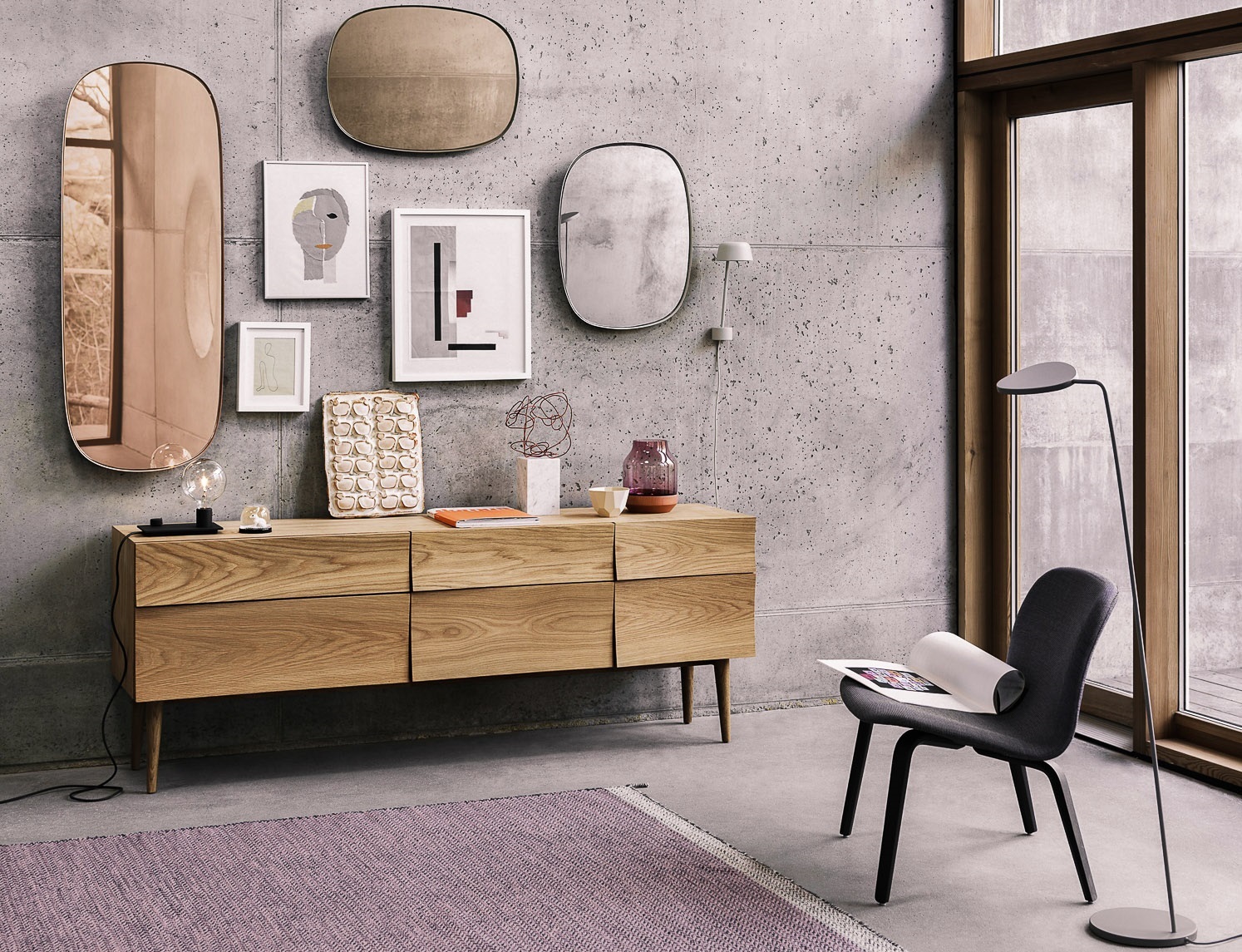 Floor and table lamps can be used in a wide variety of manners, depending on the shape and colour of the lamp. In context of light intensity and size of lamp body, floor and table lamps offer a large range of possibilities.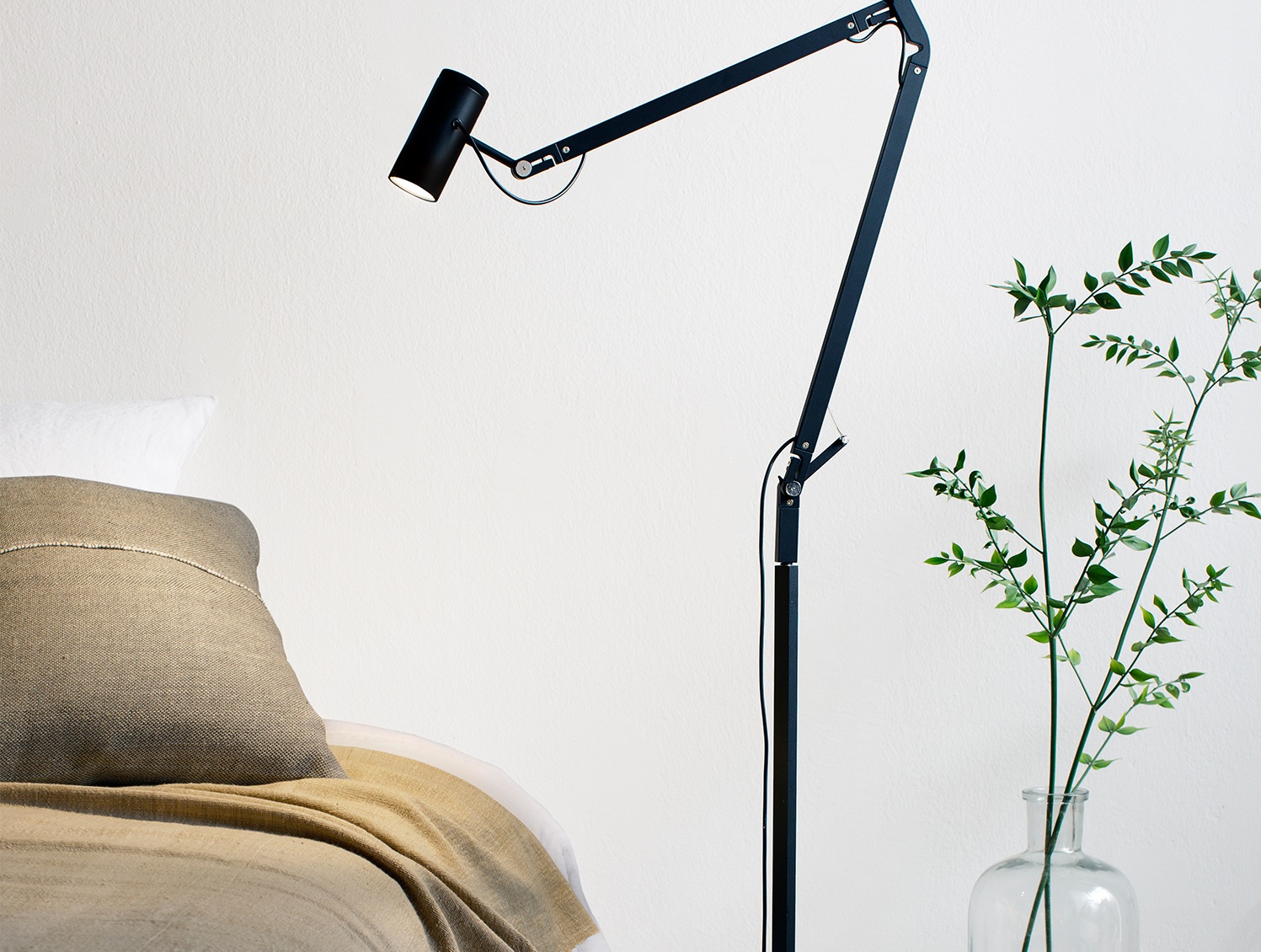 Indispensable for the perfect light mix at home are articulated lamps. For all those which have a swivel head and can either stand on a heavy foot or be attached to the wall. Thanks to their flexibility, they are especially useful where light of variable intensity is needed, for example, at the bed and desk.
LIGHT SOURCES
The conventional incandescent light bulb produces a yellowish-warm light and has long been the most common means of illumination. However, since its invention it has not evolved and consumes a lot of energy. As a result, their use has been increasingly banned in the EU and there is now a large selection of alternative illuminants.

The halogen lamp provides clear, white light and is therefore particularly suitable as a functional light in the study or kitchen. With halogen lamps, colours remain true and they are particularly suitable for floodlights and recessed spotlights, as the bulb is relatively small. However, as with the incandescent light bulb due to their comparatively low energy efficiency, halogen lamps are expected to be phased out by September 2018.

Fluorescent tubes are becoming increasingly common in domestic spaces areas, precisely because they are now available in many variants. They generate little heat, save electricity compared to halogen and incandescent light bulbs and can be used virtually anywhere.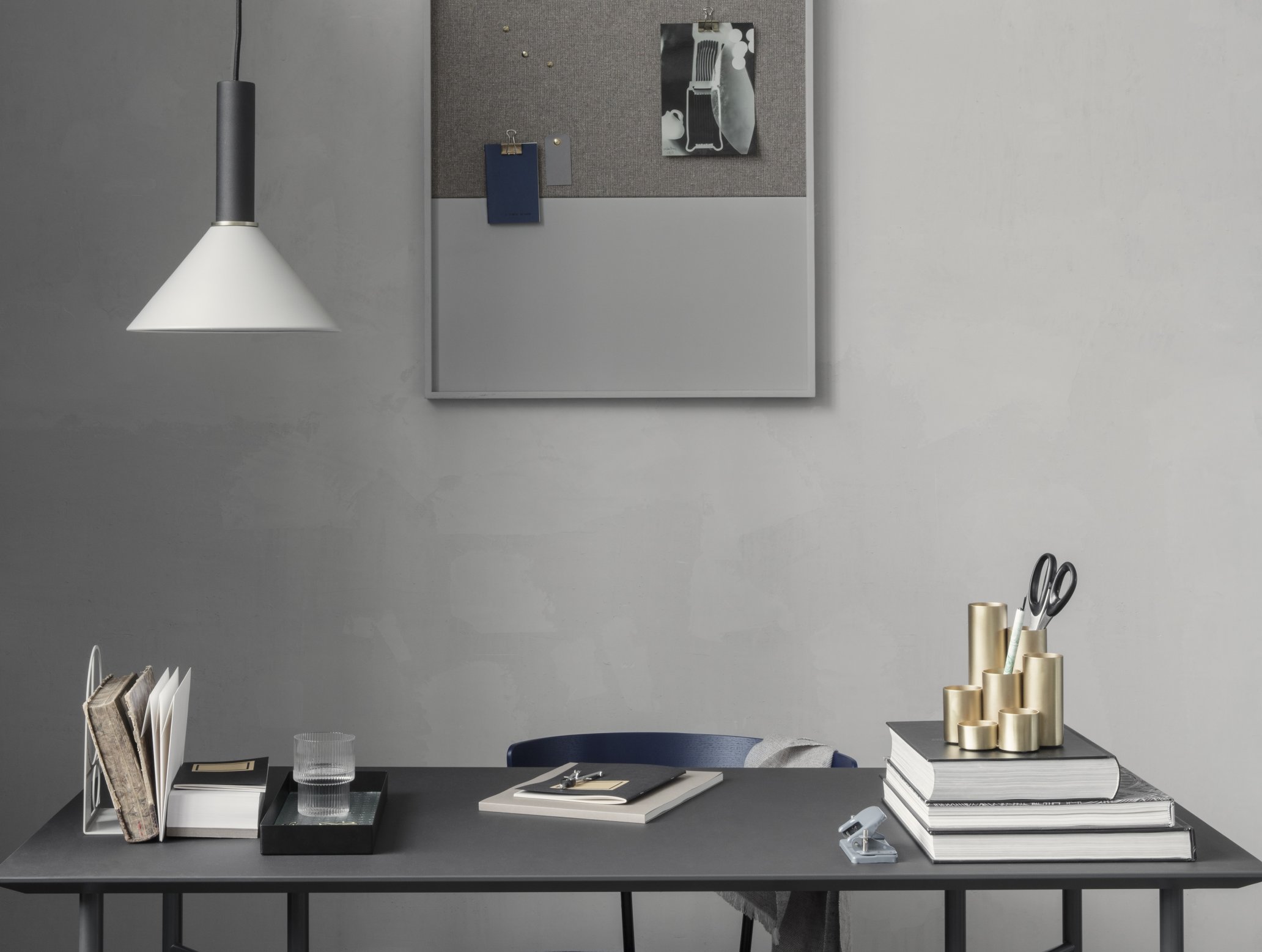 Energy-saving light sources are essentially downsized fluorescent tubes and consume - as the name implies - little energy. With up to 10,000 hours, they have a very long life, but the disadvantage that they cannot be dimmed. Breaking energy-saving lamps should always be avoided: they contain poisonous mercury, which is why should you break such a bulb you need to ventilate a space, leave the room and collect the splinters later with gloves and dispose of them quickly and professionally.

LED lamps develop hardly any heat and thus consume very little energy. Since LED bulbs are very small, they can be used almost anywhere, thereby opening up completely new possibilities in terms of innovative lighting design. Contrary to popular assumptions, some LEDs are already dimmable and are now available in many colours. Because of their very long life of up to 25,000 hours, LED lamps are very popular. However, LED lights cannot exactly match the familiar warm light of traditional light bulbs and are also quite expensive. Their high purchase price and their slightly different light colour mean that LEDs are often used in combination with conventional light sources.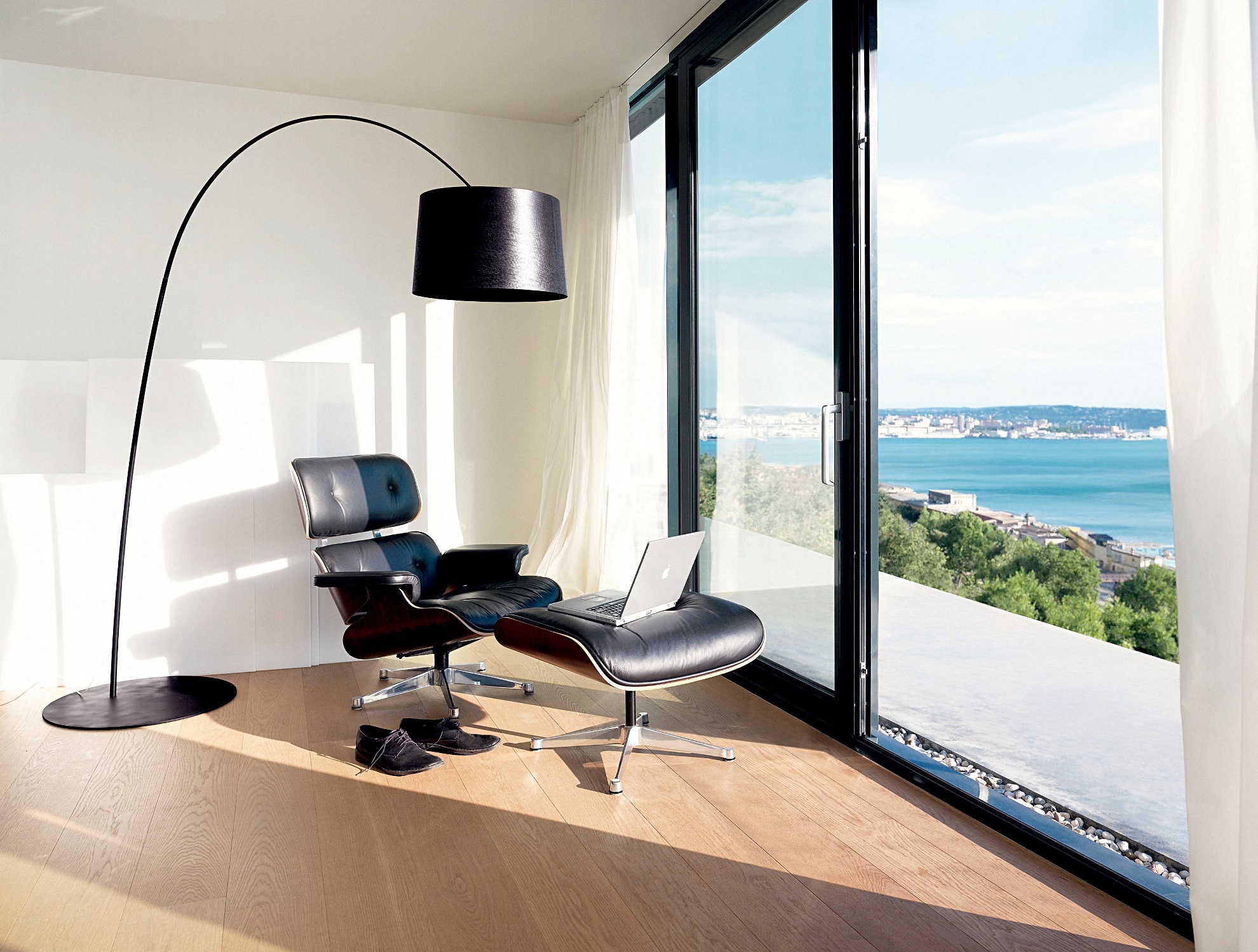 Light has a huge impact on our well-being. Therefore, do not leave anything to chance and consider these 10 recommendations when planning your individual lighting design concept:

1. Are there sufficient plugs?

When creating a new space it is advisable to plan plugs generously: the more plugs available in a room, the more flexible the lighting options are.

2. Design each room individually

Rooms should be planned independently of each other and the lighting necessarily adapted to the requirements of each room. You should also think about the different areas of a room, which could be used differently and thus illuminated differently.
3. Create through light a varied sense of space

Since bright rooms without shadows appear monotonous and uncomfortable, accents should be created with light. Especially dimly lit zones help create variety and make a room more comfortable, while cleverly used lights can set highlights or underscore colour variations. Illuminated walls or illuminated ceilings make a room look bigger.

4. Employ a combination of lighting

The magic is in the mix: Depending on your current activity, you sometimes need more, sometimes less light; consequently, a combination of lights of different strengths and light colours, distributed over the room, makes sense. Experts recommend three to five light sources per 20 square meters. New lamps can completely change the sense of space, especially if they come in a particularly extravagant design.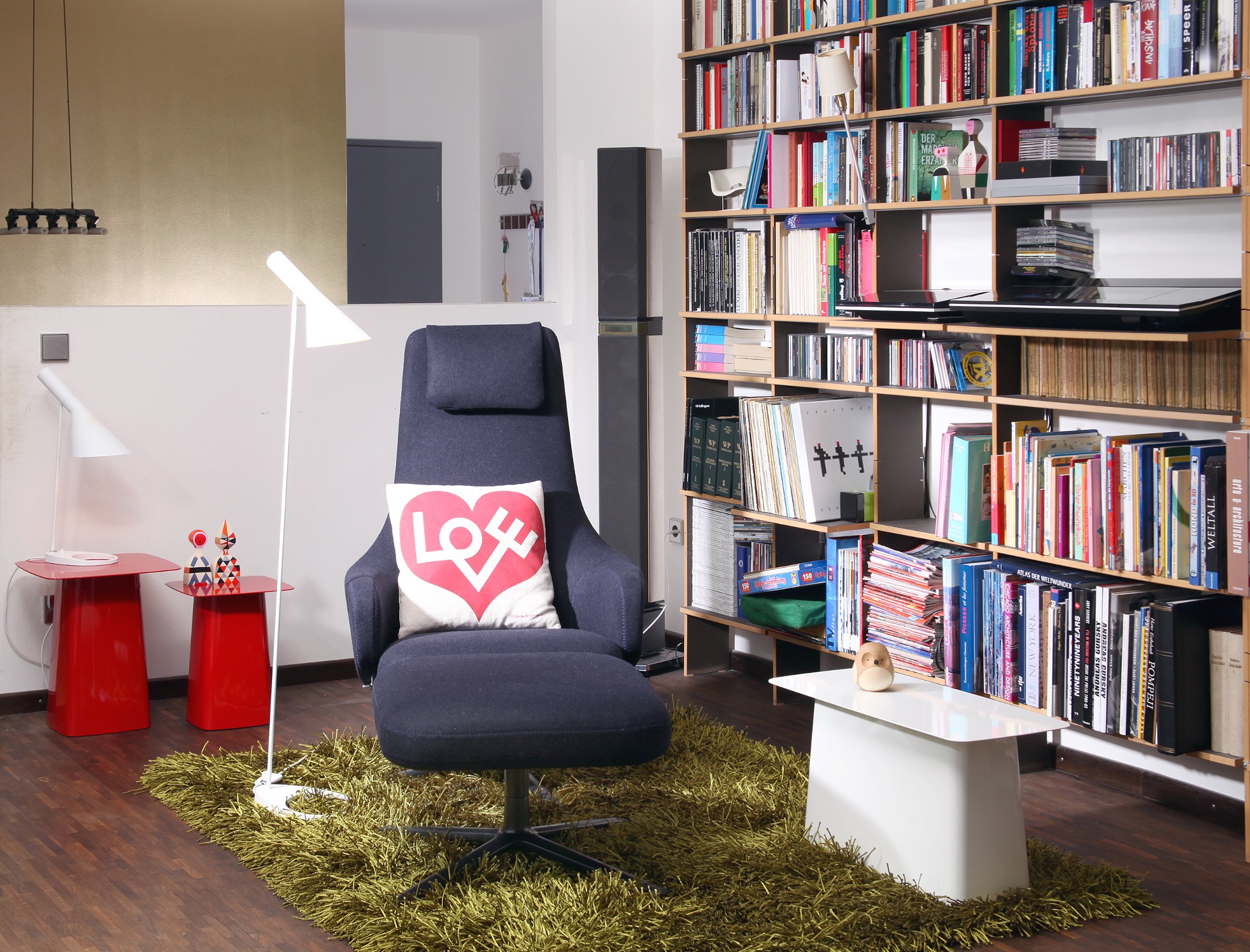 5. Avoid reflections

When planning your lighting consider your most frequent view directions with the aim of avoiding unnecessary reflection. When buying new lamps you should always pay attention to shielded bulbs, as the direct view into a lighting can dazzle and irritate.

6. Plan flexible lighting

Flexible lighting is important in order to be able to adapt the lighting to the current situation, and to provide the required brightness and mood. For this purpose, independently switchable lights are essential. In addition, dimmers as well as swiveling and rotating lights are recommended.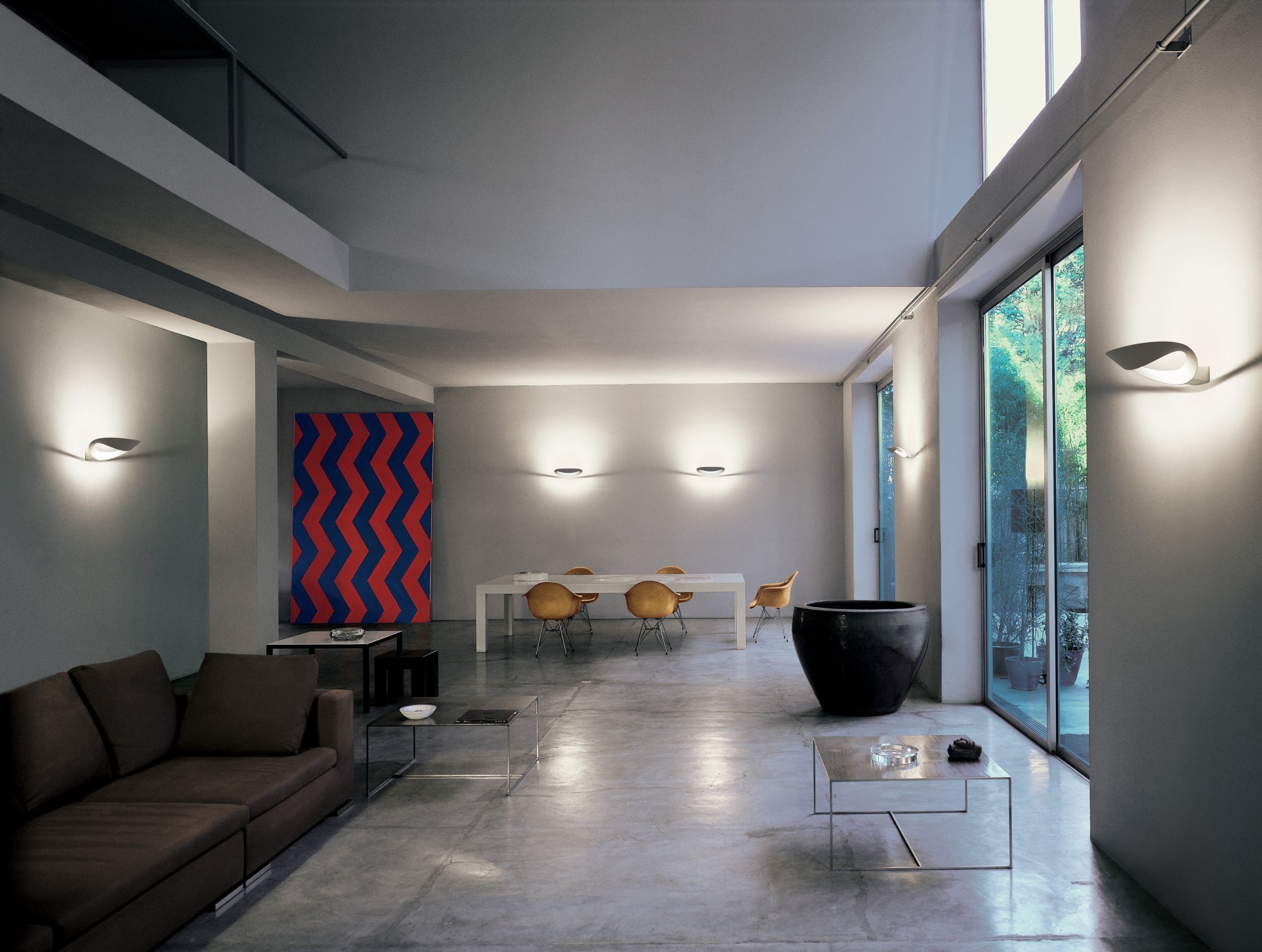 7. Consider the colour temperature

The colour temperature, that is, whether a lamp shines as bluish-cool or warm white is a matter of taste. However, it should be kept in mind that warm white light has a relaxing effect, neutral white light activates the mind and daylight white is particularly conducive to concentration and is therefore particularly suitable in the workplace. Depending on personal taste and the requirements of a room, the ideal colour temperature or light colour should be carefully considered.

8. Select the most appropriate light source

If cosiness is to be generated, the light temperature warm white, which is used most often in the living space, is recommended. Take care when it comes to energy-saving lamps, as they have different values as conventional incandescent lamps: 11 watts, for example, replace the 60 watt incandescent bulb, while 20 watt energy-saving lamps have to be used instead of the 100 watt bulbs. Energy-saving lamps are particularly useful where the light stays on for a longer time, for example in the hallway, in the kitchen or at work.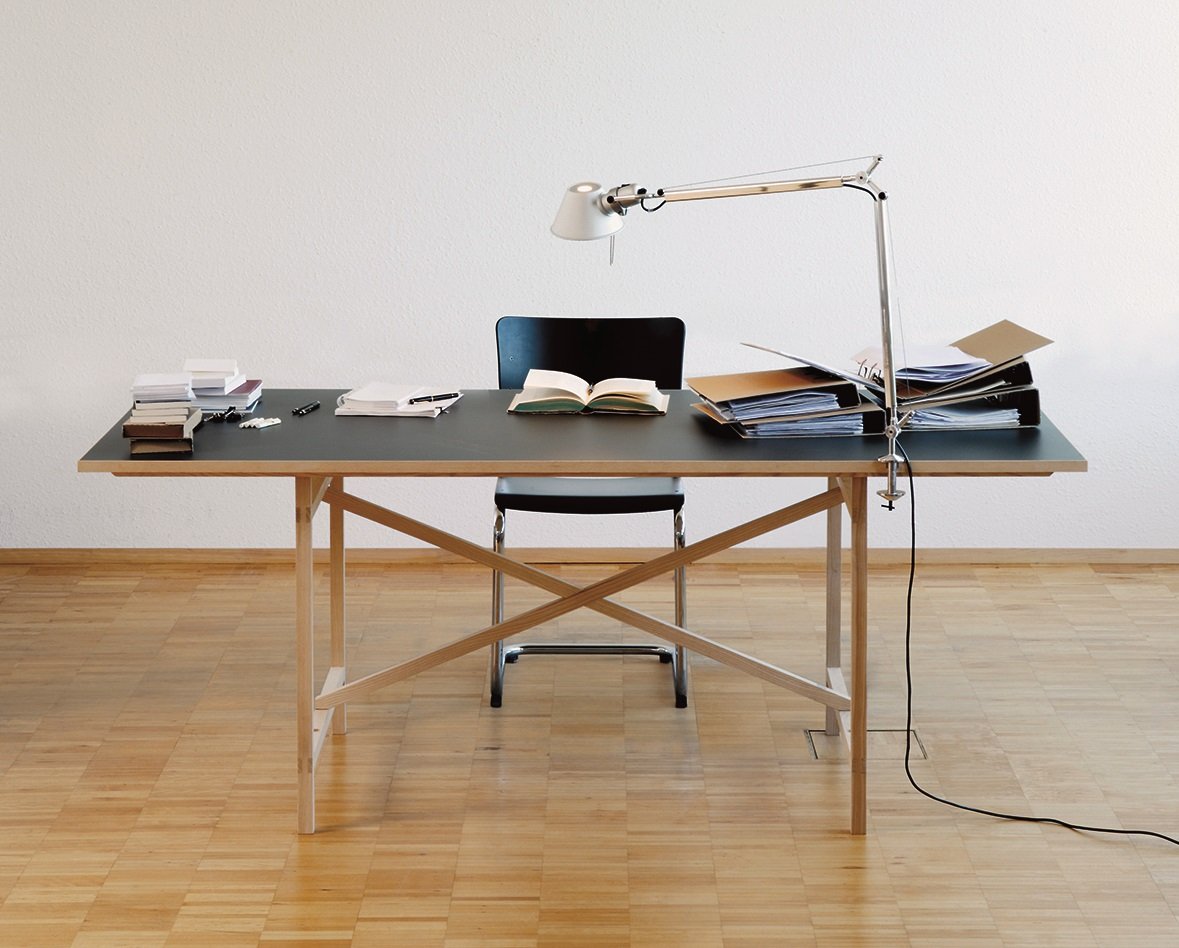 9. Install motion detectors

Motion detectors, for example in the hall or on the cellar stairs, prevent accidents. For example, guests do not need to feel for the light switch in the hallway, inside the bath or the guest bathroom. For families with young children, lighting elements equipped with motion detectors are also a worthwhile investment.

10. Remember outdoor connections

External connections, sockets, and dimmers provide effective yet practical lighting on the terrace, balcony or garden. In the long-term they save a lot of trouble, create more atmosphere and should not be neglected when planning your lighting.