The handmade Akari collection is the work of the Japanese artist Isamu Noguchi, the first designs being created as early as 1951. The son of an influential Japanese poet Noguchi's approach to his work is particularly clear from the following quote from his application for a Guggenheim scholarship: "My father, Yone Noguchi, is Japanese and his poetry has long been known as the translation of the East for the West. I would like to do the same with sculpture." Sculpture is the basis for Isamu Noguchi's paper light collection, which includes more than 100 models. The designer's motivation is visibly reflected in the figure of the Akari Light Sculptures.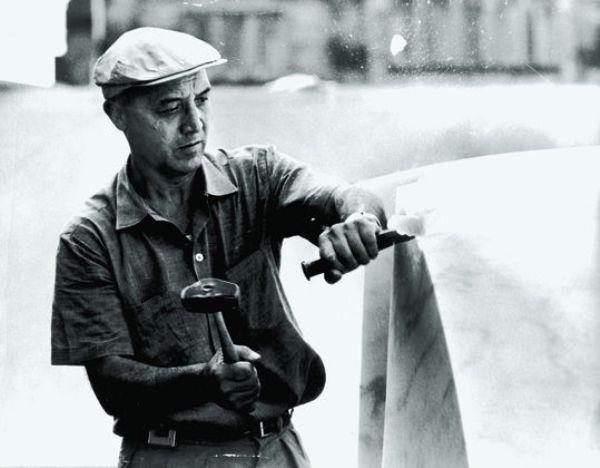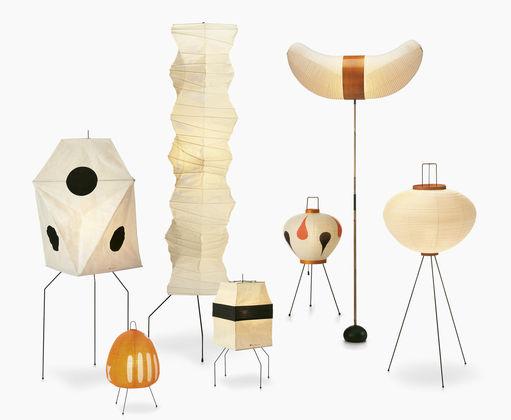 The Akari family is composed of lamps of various shapes and sizes, including table lamps such as the Akari 1A and floor lamps such as the Akari Akari UF4-L8, while a large selection of ceiling lights, such as the Akari 26A completes the series. Most people probably know the classic round Akari 75A, which feels at home in almost every apartment. Some Akari are also hand-painted, like the Akari UF3-Q, an embellishment which goes hand in hand with its texture and helps bring a soothing warmth to any room . Wit the Akari Noguchi's choice of material was certainly not arbitrary. The very tear-resistant and durable Shoji paper has a long history in Japanese culture, where in particular it has for centuries been used to cover the typical sliding frames of traditional Japanese architecture, the so-called "Shoji".
The name "Akari" comes from the Japanese and is the expression for "brightness" or "light". Isamu Noguchi himself describes the Akari lights as saying, "The light of an Akari shines like the light of the sun filtered through a shoji paper. The magic of the paper transforms the cool electricity back into the eternal light of the sun. So that their warmth can continue to fill our rooms even at night. " Some of the Akari sculptures are now part of the Vitra range and enjoy great popularity. The lights are still made by hand in a small workshop in Japan.