PRACTICAL CARPET FACTS
The essentials for domestic, office, and commercial carpeting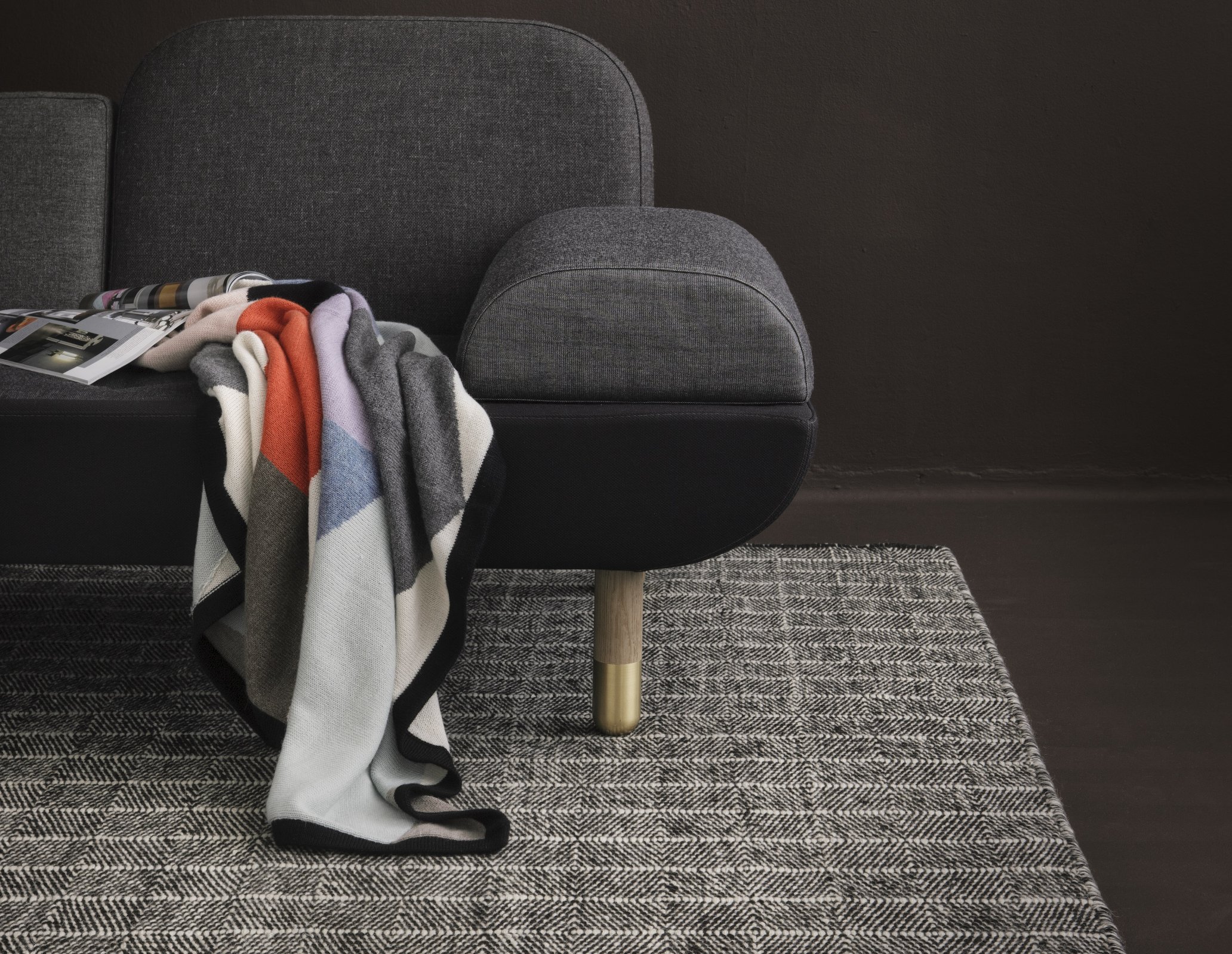 There are arguably as many different types of carpet as possible applications, a situation that can make maintaining an overview extremely difficult. The choice of the perfect carpet should however not be underestimated, no matter whether in the residential or commercial area. The material and size of the carpet should be carefully considered, and there are a number of carpet features to keep in mind: for example, not only is the pattern important, but also the resilience, flammability or pile length of the rug.
THE MOST IMPORTANT QUESTIONS AND ANSWERS WHEN CHOOSING A CARPET
Which carpet materials are available?

Carpets are crafted from a wide variety of materials, each of which comes with its own advantages and disadvantages. In the case of common carpet materials, one of the most fundamental differences is between natural fibers and synthetic fibers.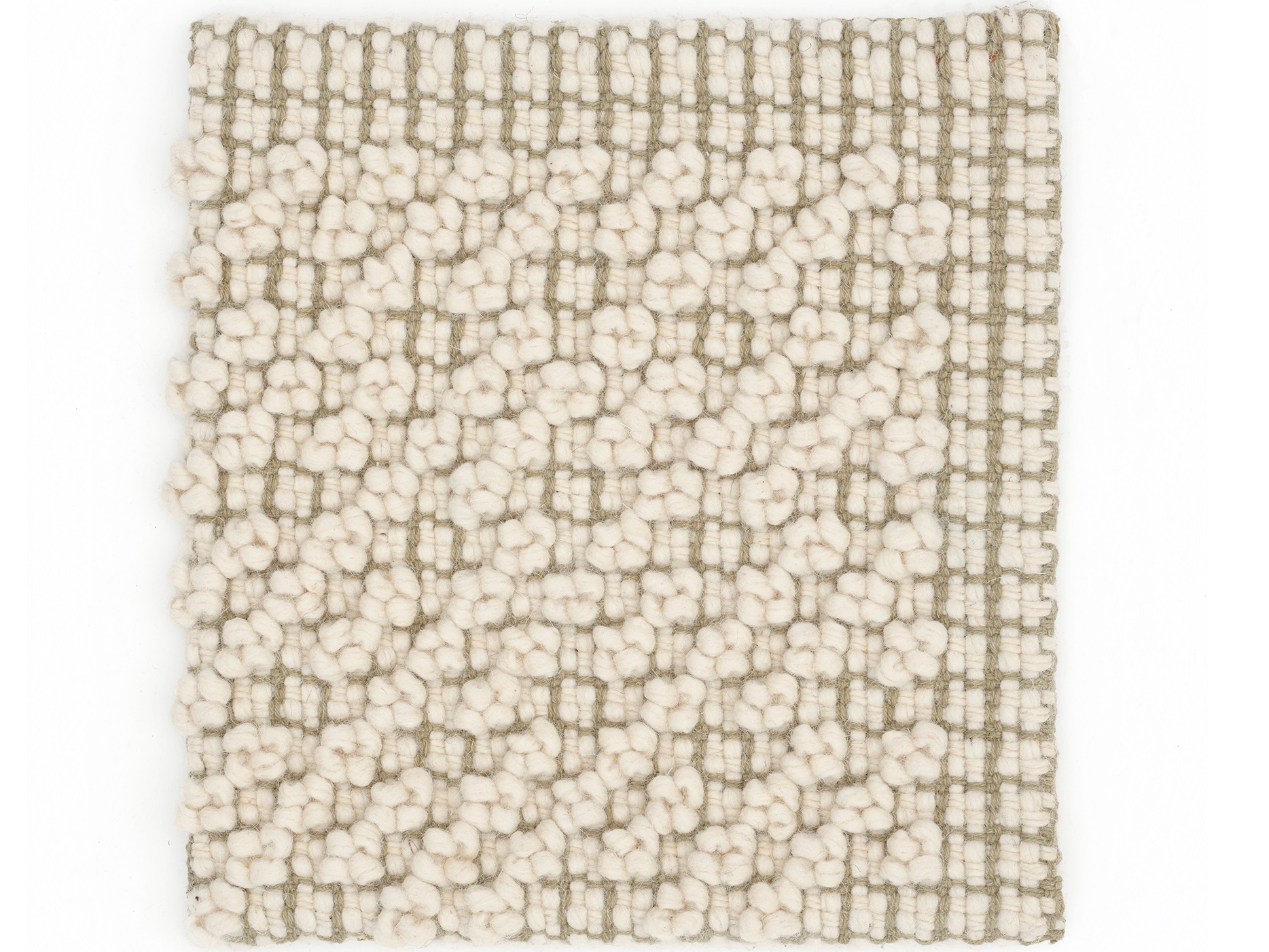 Natural fibers include wool, cotton, silk, sisal, jute, bamboo and coconut fibers. The most popular natural carpet fiber in carpets is cotton, a material which has the advantage of being very elastic and heat-resistant, can withstand high loads, does not scratch, is hypoallergenic and can be easily washed. However, it has the disadvantage of readily collecting dirt and felting. Silk is also popular and impresses with its noble, glossy appearance, is soft and has a high tear resistance. It is however not particularly robust.
Typical synthetic fibers include polyacrylic, polyester, polypropylene and viscose. Synthetic fibers have the advantage that they are less sensitive and easier to care for than natural fibers, and tolerate wetness well.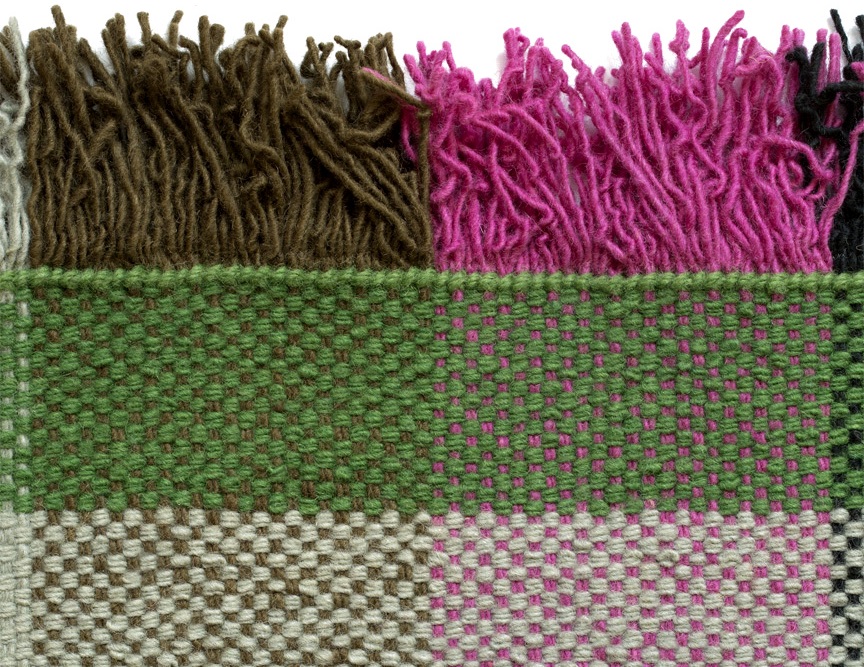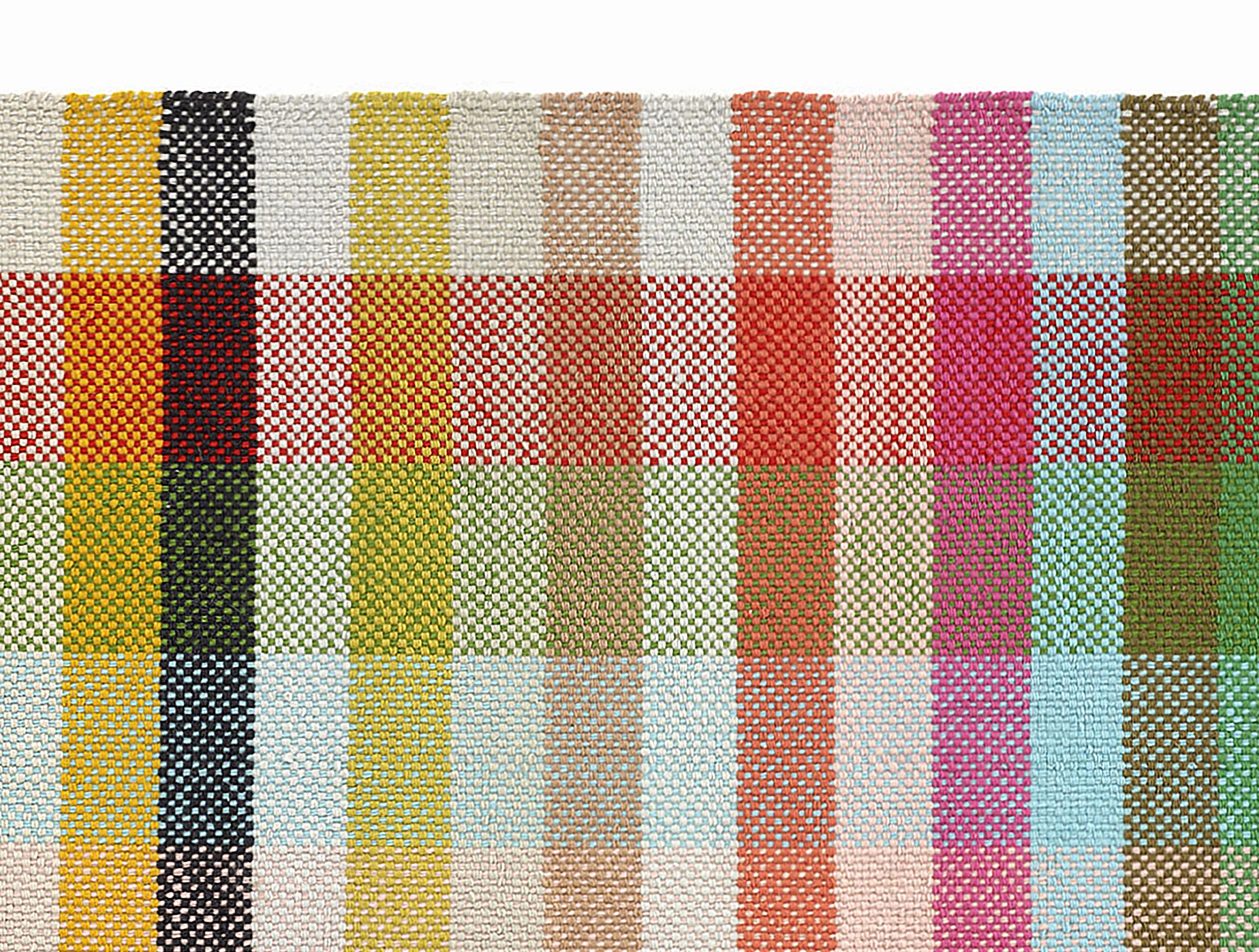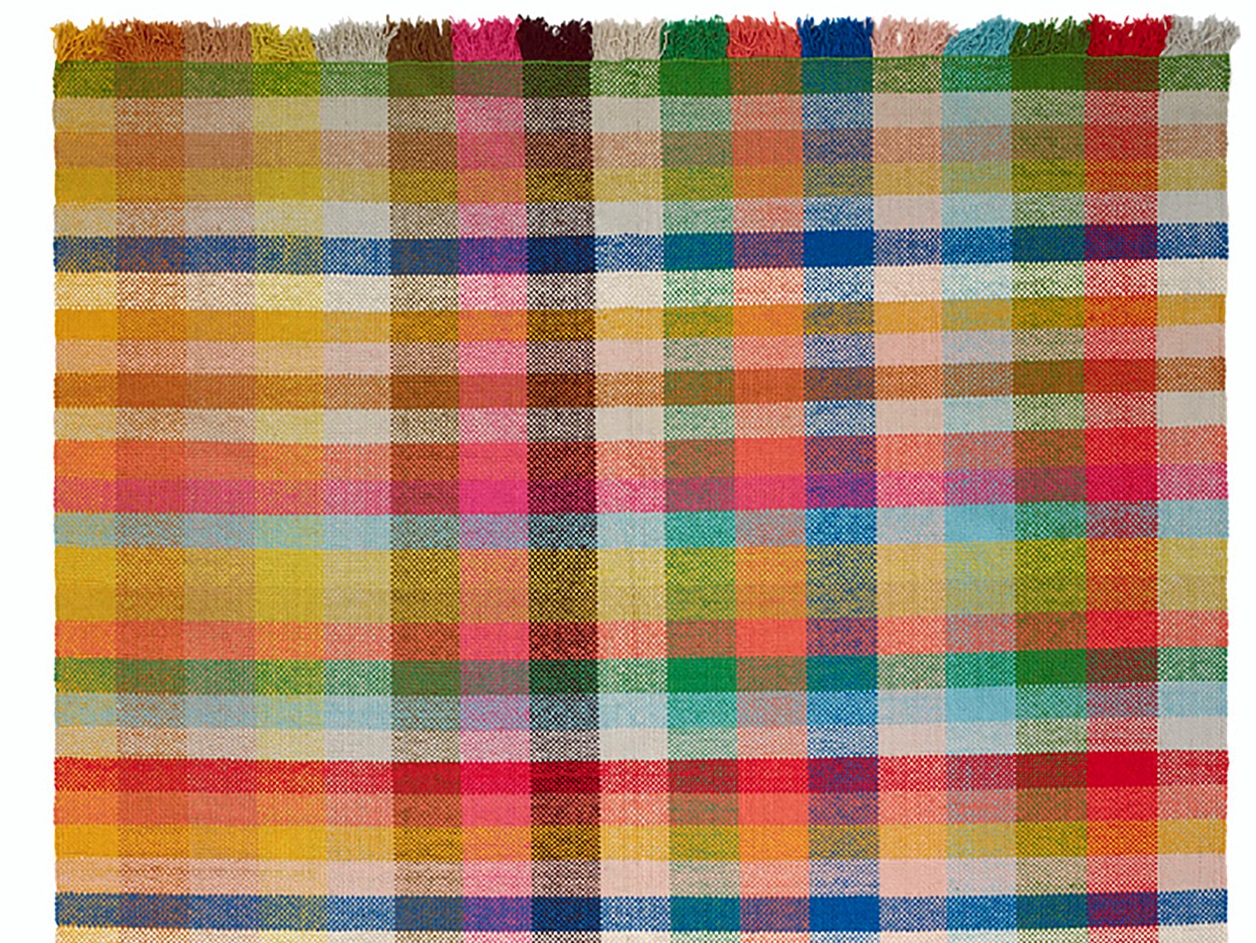 Which carpet type is suitable when I have pets?

If you have pets a short pile carpet is the better choice, ideally one made of synthetic fibers. Pet hair can be easily removed and the carpet can be cleaned optimally.

Are there carpets that are particularly suitable for allergics?

For those with allergies, a short-pile carpets made of synthetic fibers is recommended as these can help avoid extra house dust and limit the risk of allergic reaction.

What are "wear classes"?

Carpets come with various wear classes which describe the load a floor covering can bear and their area of use. Wear classes beginning with the number 2 classify carpets for the living space, class 3X groupings are for carpets intended for commercial areas and those classes beginning with a 4 are for industrial and large object area.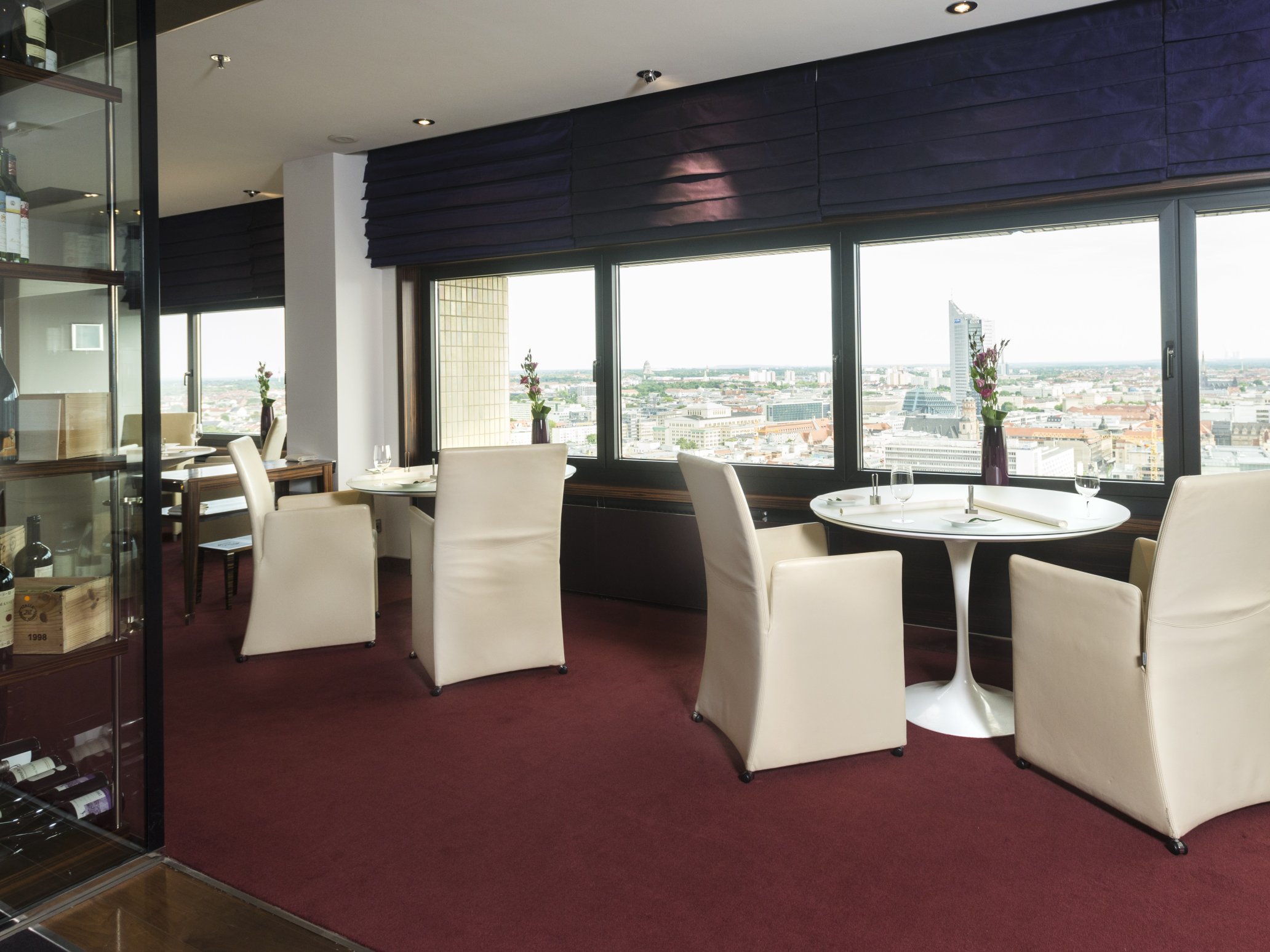 In residential areas the wear class 21 defines carpets only suitable for limited or occasional use, those with the wear class 22 are suitable for medium use and class 23, intensive. The bedroom floor is usually used sparingly and a wear class 21 normally suffices, wear class 22 should be used in the living room and children's room and the class 23 in heavily frequented entrance areas.

The same applies to the commercial sector: offices without large numbers of external visitors generally require wear class 31 carpets, hotel rooms or individual offices class 32, for department stores the heavy duty use class 33 and multipurpose halls or public areas the wear class 34.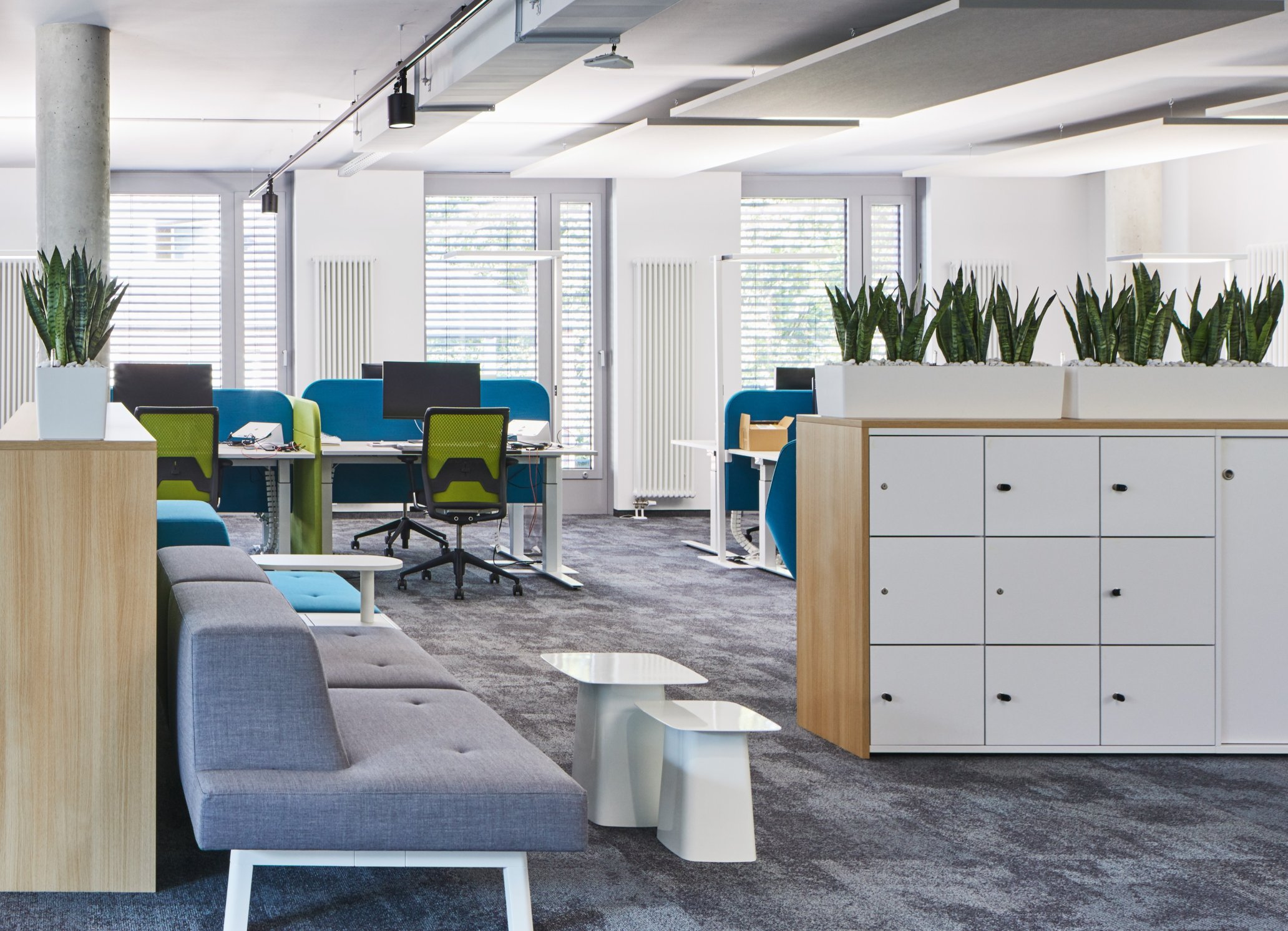 In the area of industry and public buildings the wear class 41 would apply, for example, to libraries, class 42 for hospitals and wear class 43 for warehouses and production halls.

These wear classes are guidelines and can vary, but it is always sensible to explore the different classes before deciding on a floor covering: the floor of a bedroom, for example, is used less frequently than that in an industrial hall, which is why when choosing the floor covering should be paid individually to its expected usage.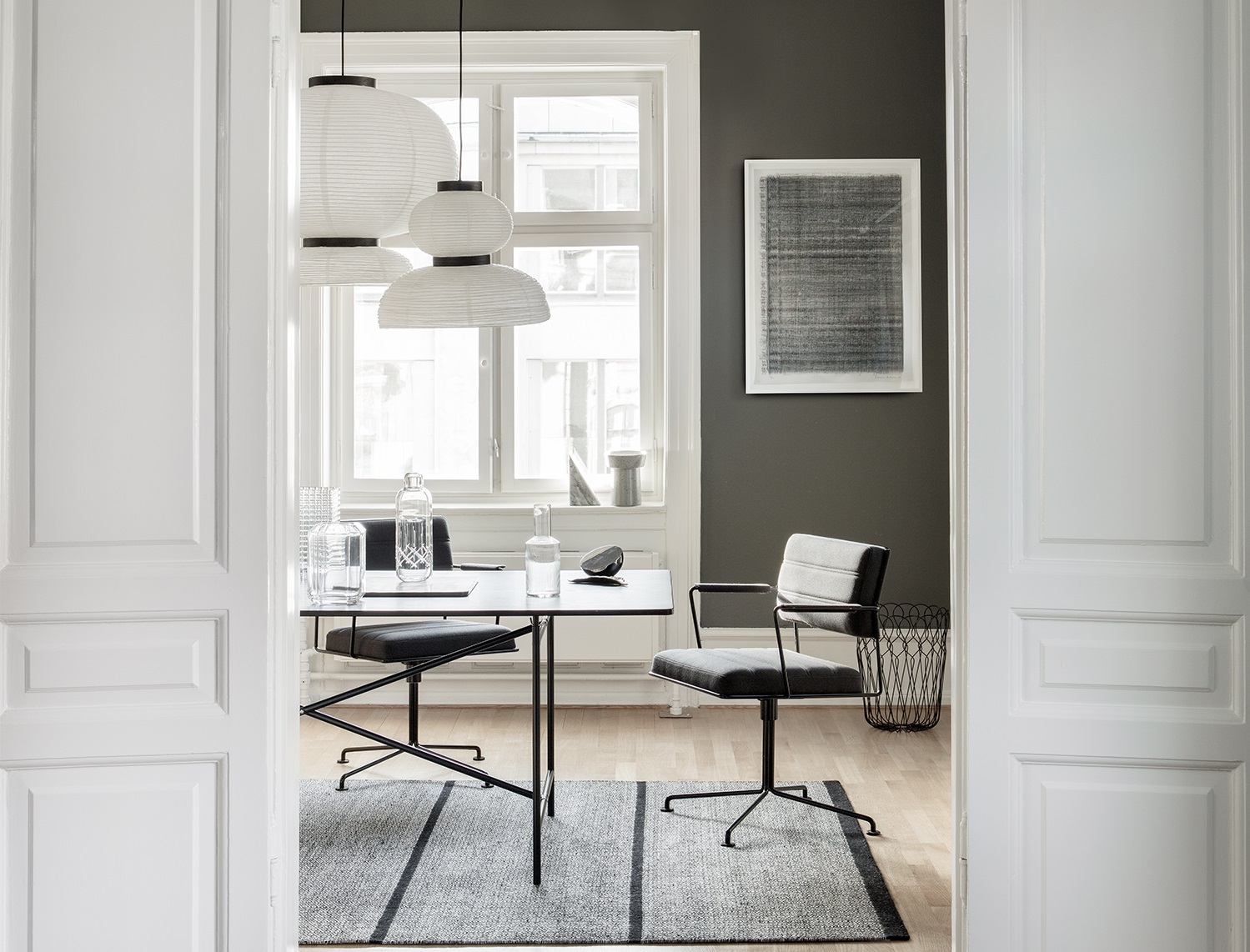 How should I care for my carpet?

No matter what type of carpet you have, you should vacuum it at least once a week. Not only does this keep it clean and its value stable, it also protects it against moth infestation. Most stains can be removed with mild detergents and lukewarm water, but you should always pay close attention to the care instructions of the respective manufacturer, as different materials and colours react differently. Of only little practical value is powder or foam cleaners, especially in long-pile carpets, as over time the residue thus established increasingly absorbs new dirt. When removing spilt liquids with a cloth always dab it, do not rub, and work from the outside to the inside to avoid spreading the stain. In order to counteract changes in the structure in particularly stressed areas, for example under the desk chair or in front of the sofa, it is advisable to occasionally rotate carpets, not least because in addition this can prevent colour changes caused by exposure to the same incidence of light.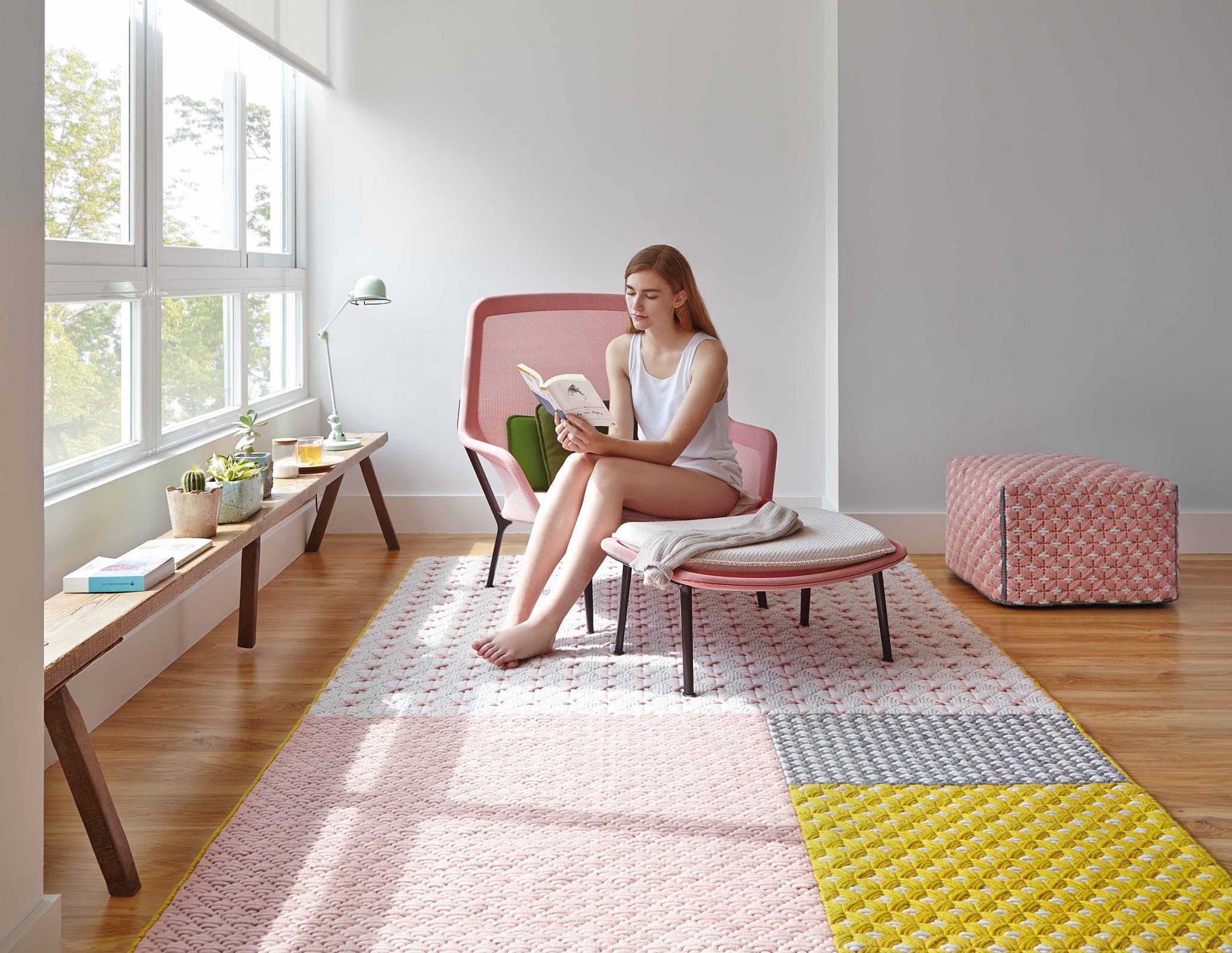 In many cases simple measures can be employed to remove stains from carpets. To remove chewing gum, for example, freeze it with an ice cube and then scrape it off. Coffee stains can be removed with bile soap, pure alcohol, sparkling water mixed with detergent or baking soda, while flour, dry shampoo or salt water help with greasy stains. Red wine stains can be removed with lemon juice and salt, glass cleaner, sparkling water or baking soda, while tomato sauce can be removed with the aid of either cold water or lukewarm water mixed with soap or vinegar. And that classic stain, chocolate, can be removed with many home remedies: detergent, an ice cube, cold water, baking soda, warm water with bile soap, vinegar essence or sparkling water! It is important that you immediately remove stains, otherwise only professional cleaning will help.

Professional carpet cleaning usually takes about a week and is indispensable in some cases. Some carpet cleaning companies will collect and return the carpet. Particularly high-quality carpets should be professionally cleaned at least every four to five years. Especially with heavily soiled carpets, professional cleaning is often the only solution. In addition, professionals know exactly how which stains can be best treated. If you want to undertake the cleaning yourself, hire a professional cleaning machine and cleaning agent from a cleaning professional. Be aware however that you might end up having trouble properly drying the carpet.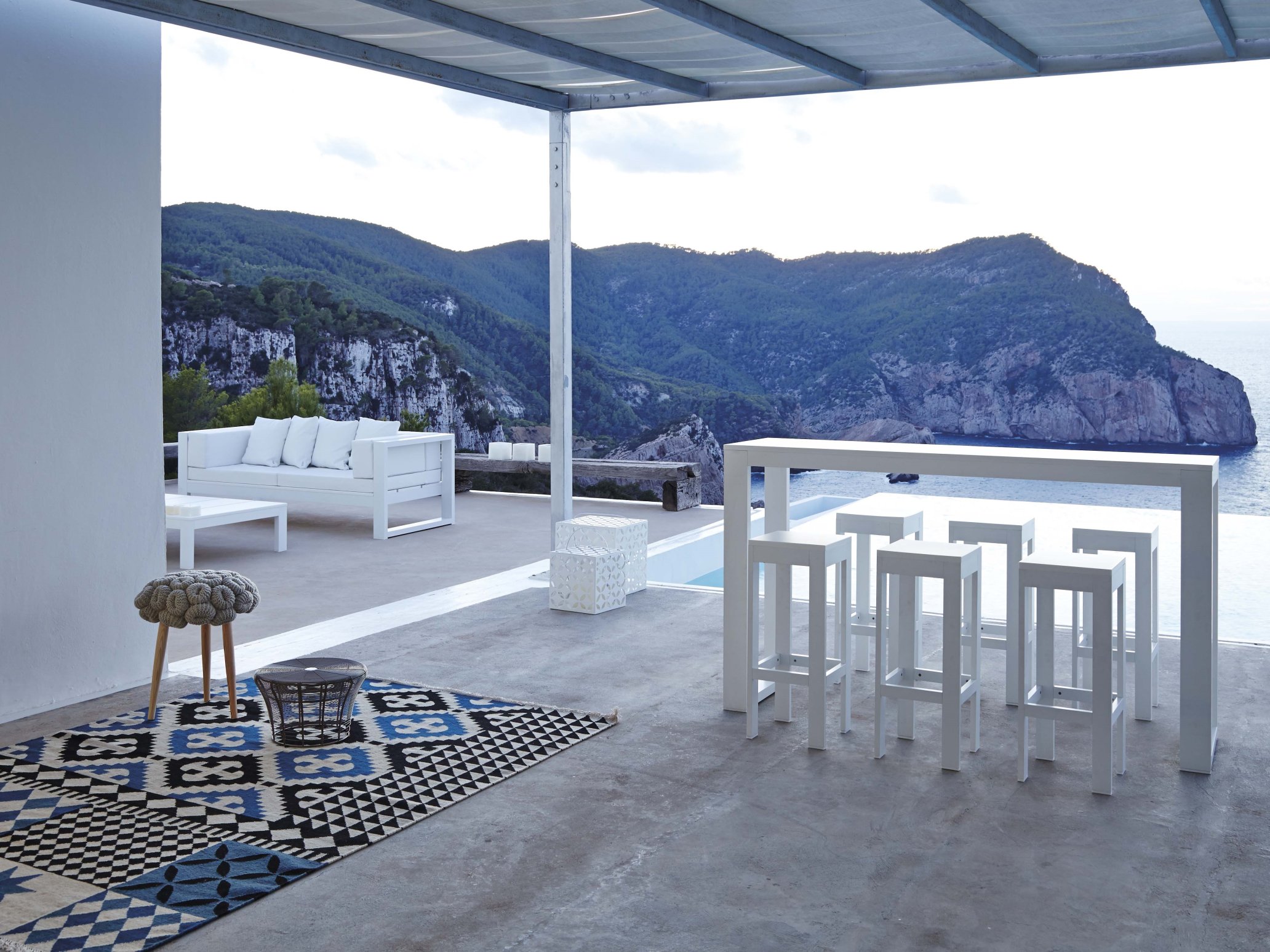 What do the different fire protection classes mean for carpets?

Fire protection standards for carpets are governed by the Europe-wide DIN EN 13501-01 standard. In essence this standard distinguishes between non-flammable building materials, flame-retardant building materials, normal flammable building materials and highly flammable building materials.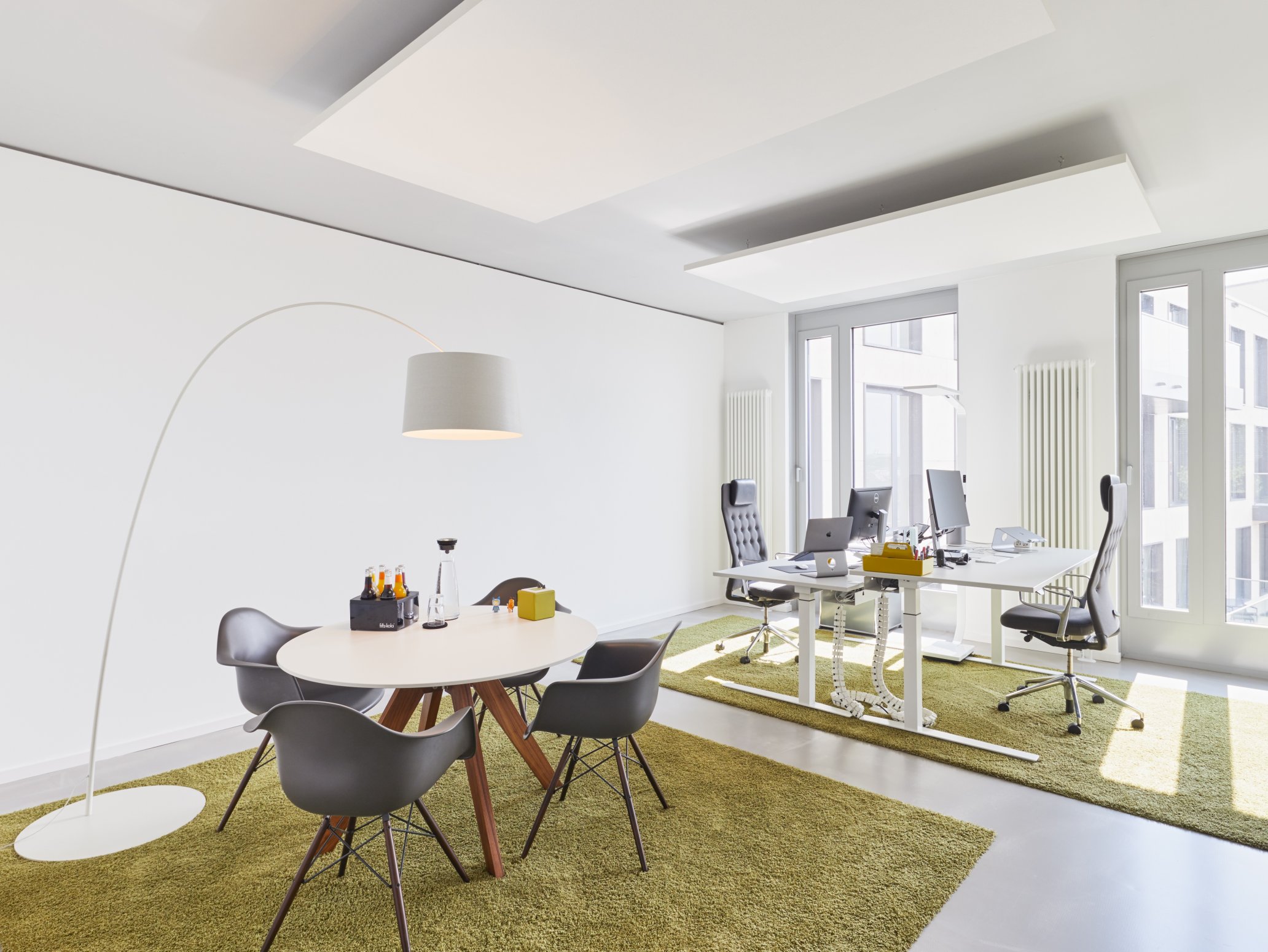 The table below provides an overview of the various fire protection classes. S stands for smoke development. Carpet fire protection classes often include the addition fl for flooring.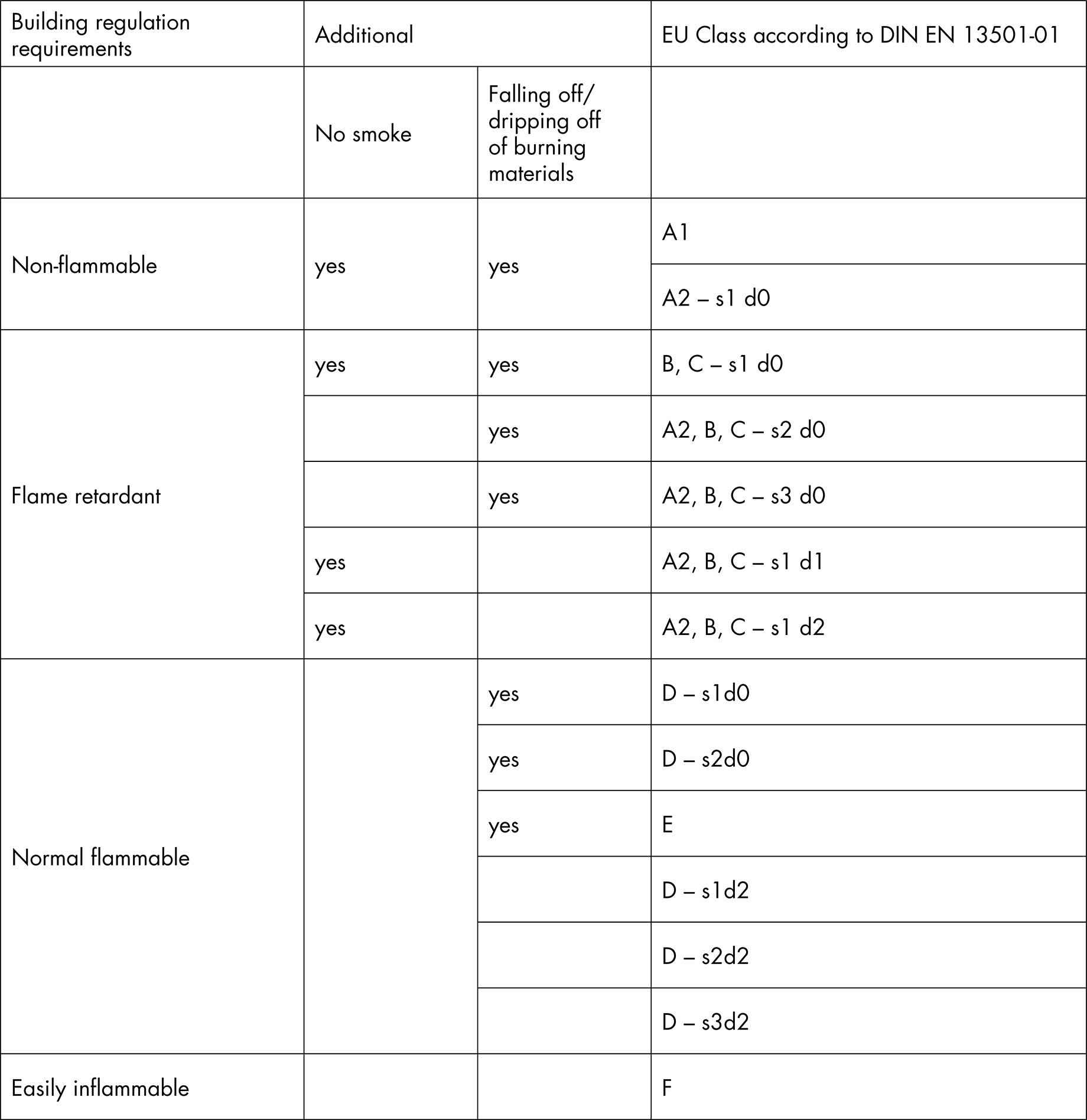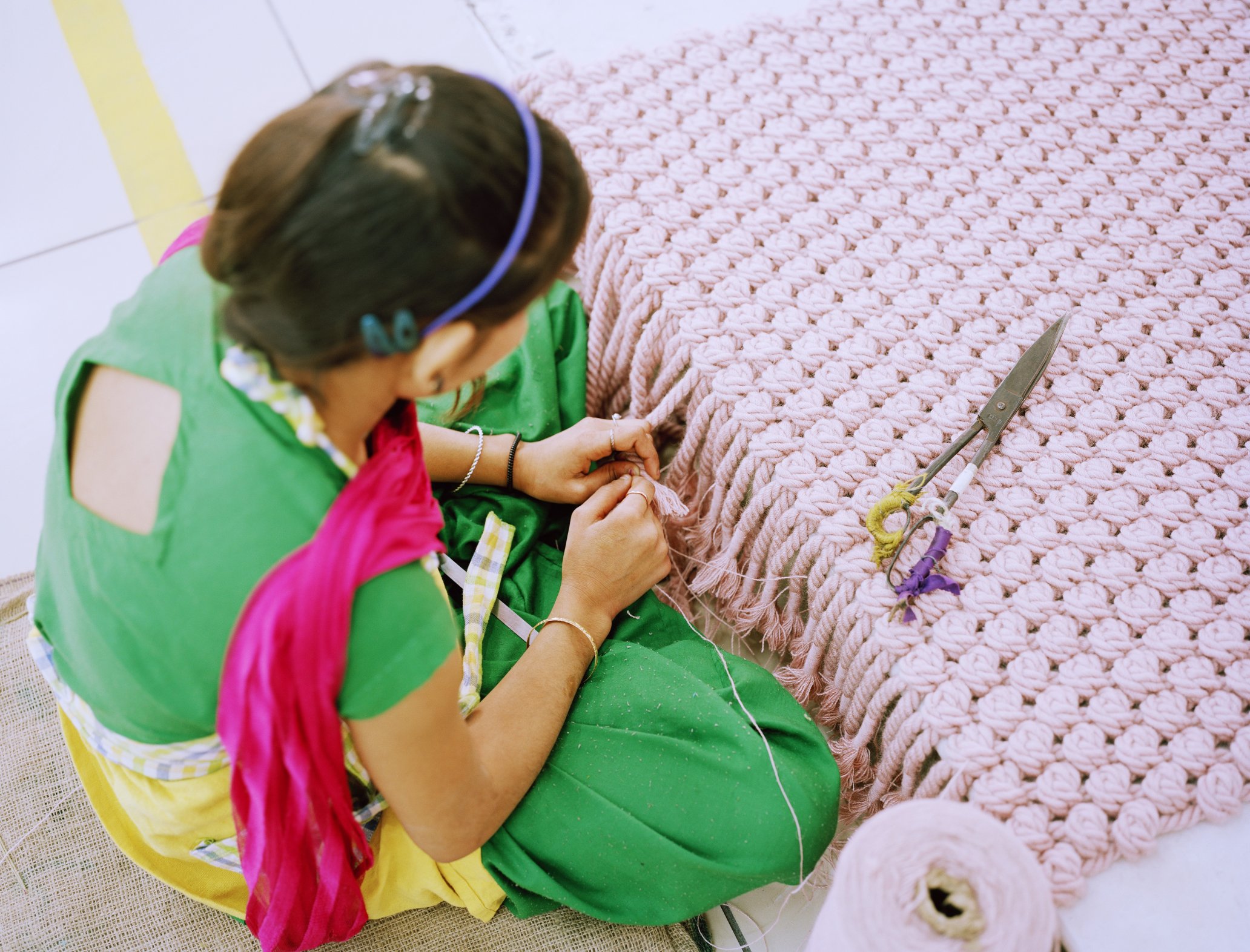 How do I select the correct carpet size?

The correct size of carpet is important because too large a carpet makes the room visually smaller and narrower, while too small a carpet becomes lost in the space. Essentially, a carpet is recommended that is about 60 cm shorter than the smallest wall in the room. However, the radius of the doors in the room should always be considered, so that they are not hindered by the carpet when opening.

In large rooms it is recommended to set a carpet in conjunction with the sofa, and so that it protrudes 20 to 30 cm to the left and right of the sofa. While it makes little difference if it goes completely under the sofa ca. 1/3 of sofa or armchair should ideally be on the chosen carpet. Of course, all the furniture, such as the sofa, armchairs and side tables, can also be placed on the carpet. However, this is only recommended for large rooms with plenty of space!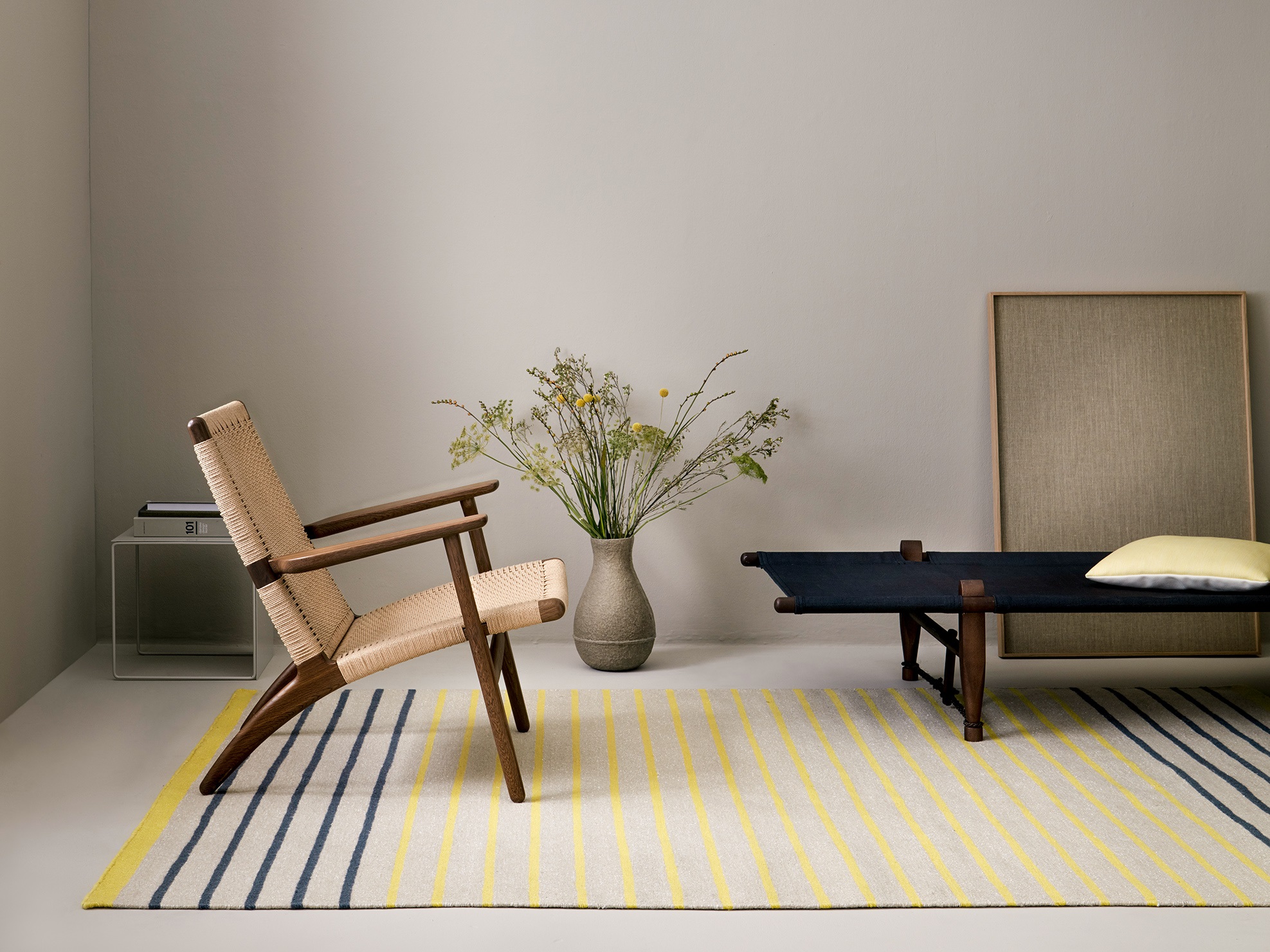 It is also possible to have two different carpets in the living room: these can serve as an optical space dividers and thus, for example, separate reading and dining areas. This, too, is especially suitable for larger rooms.

For smaller rooms, you should place the carpet just short of the sofa and place only a small part of the furniture, such as the side table, on it. Particularly positive here are deep pile carpets or rugs made of natural fibers, which ensure the right cosines.

The dining room should have a carpet under the dining table. This is not only visually harmonious but dampens sound. The carpet should be at least 70 cm longer than the table on all sides, so that the carpet edge is not in the way when moving the chairs. Ideal are carpets that match the shape of each table, and preferably choose a carpet whose design is interesting at the edge, as the center of the carpet is covered by the table and thus largely unseen.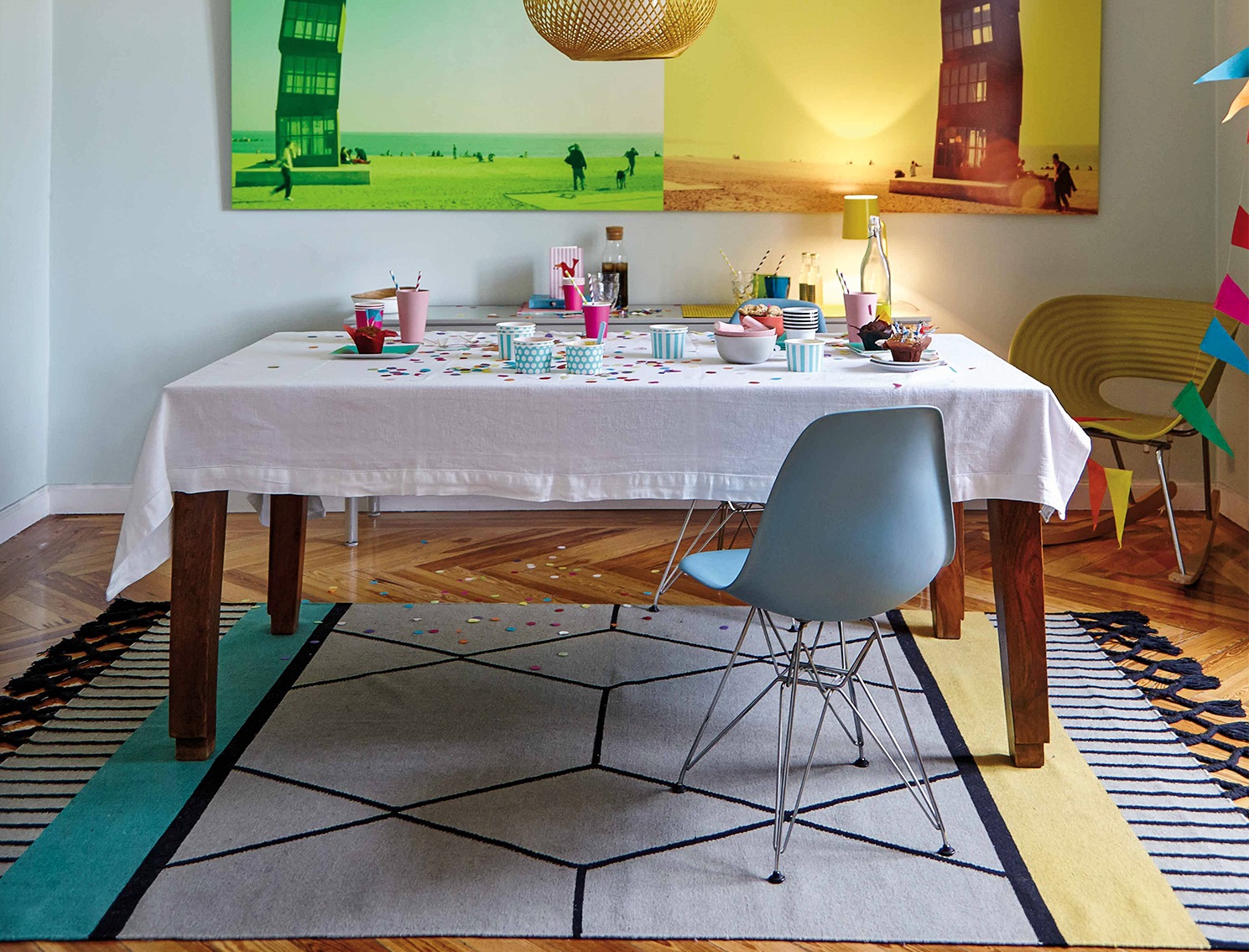 In the bedroom there are several ways to use carpeting. Either placing an elongated rug that lies completely under the bed and protrudes left and right - so you have it warm and soft underfoot when you get up. Alternatively, you can also place rugs left and right of the bed so that they frame it. In such cases about 1/3 of each carpet should be under the bed.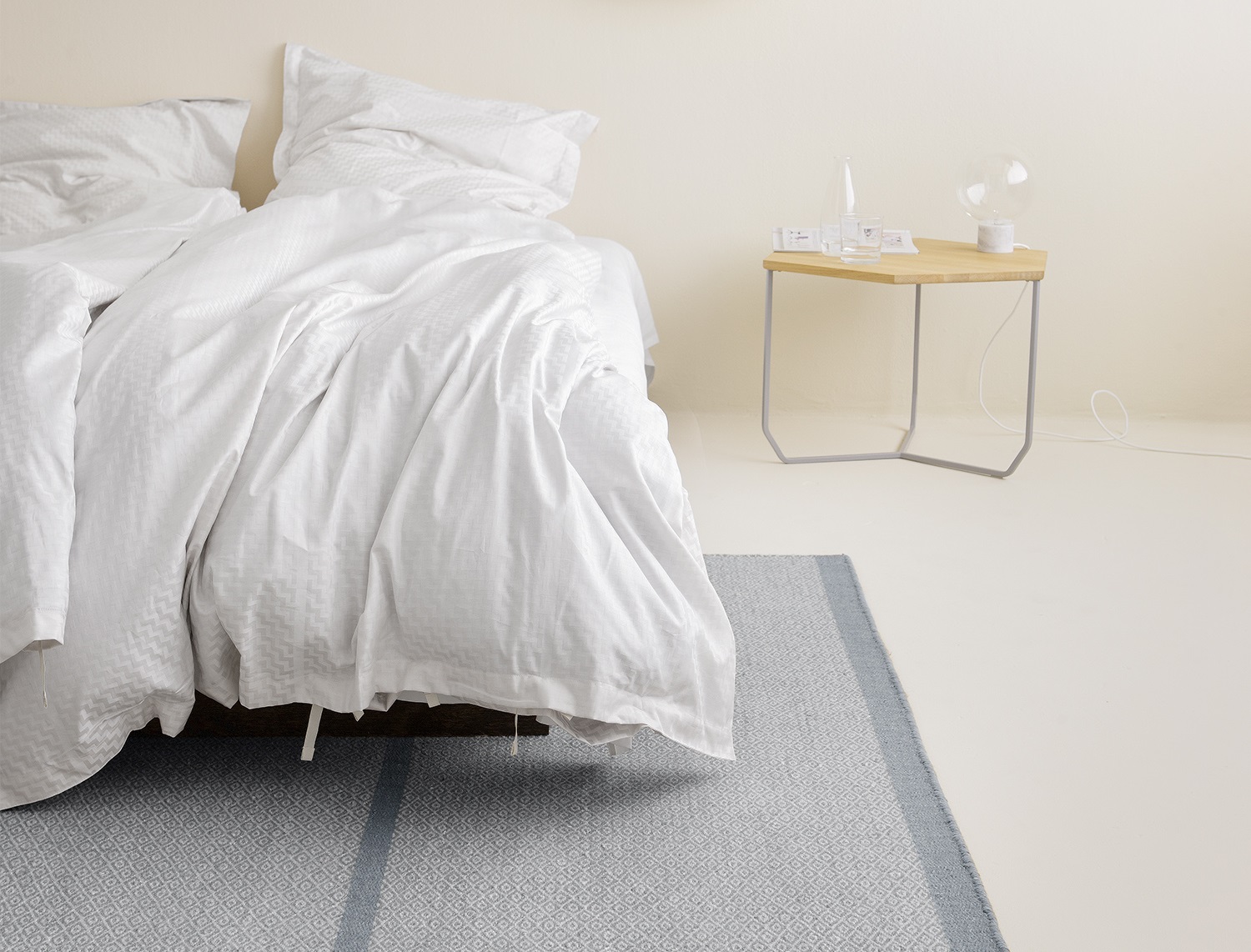 On account of their usually elongated shape corridors require specifically shaped carpets or runners. The left and right sides of the carpet should be about 15 cm away from the wall. For the length of the carpet, you should subtract about 120 cm from the hall length and leave about 60 cm space between the carpet end and the wall at both ends of the corridor. It is also important to ensure that all doors open and close without problems. You should not put furniture such sideboards, shoe racks or benches on the carpet - it detracts from the effect and at the same time looks restless.